Today I have 10 travel tips and hacks to share with you that I have discovered over the past few years + a free printable packing list! Yay!
It's no secret that I love to travel. It is so fun to explore new places and discover new areas while traveling. One of my goals this summer is to travel to a new place each month with the kids. We have so many fun spots just an hour or two from our home and I can't wait to discover new towns, museums, parks, and restaurants.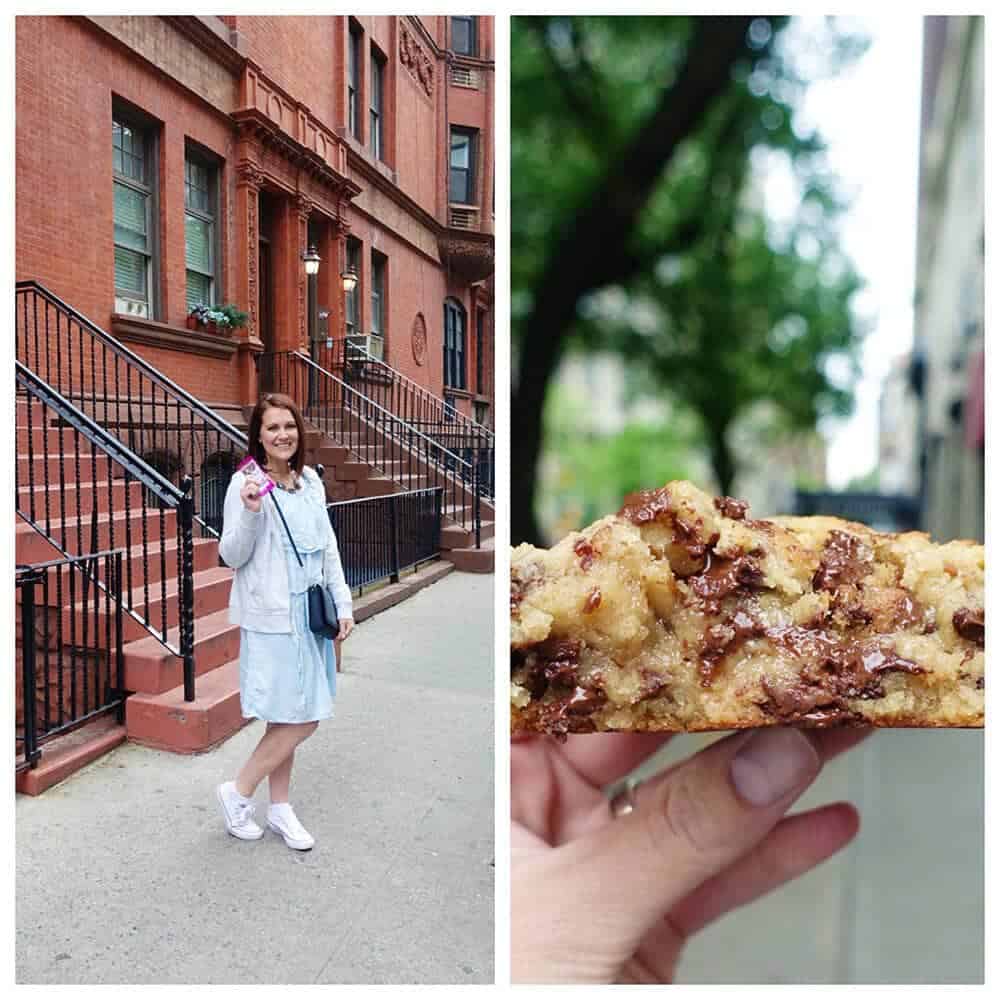 One of my favorite cities to travel to is NYC. I recently went there for a quick work trip and I discovered the tiniest hole in the wall bakery called Levain Bakery. We waited in line for nearly an hour (luckily I had a Curate bar in my purse for a snack, because I was starving) and they were definitely were worth the wait. Holy cow! So good. Just look at all that chocolate.
Next time you're getting ready for your trip try using my top 10 tips below :)
Tip 1: Fold your clothes inside your suit case, you'll be able to fit a lot more in your suit case!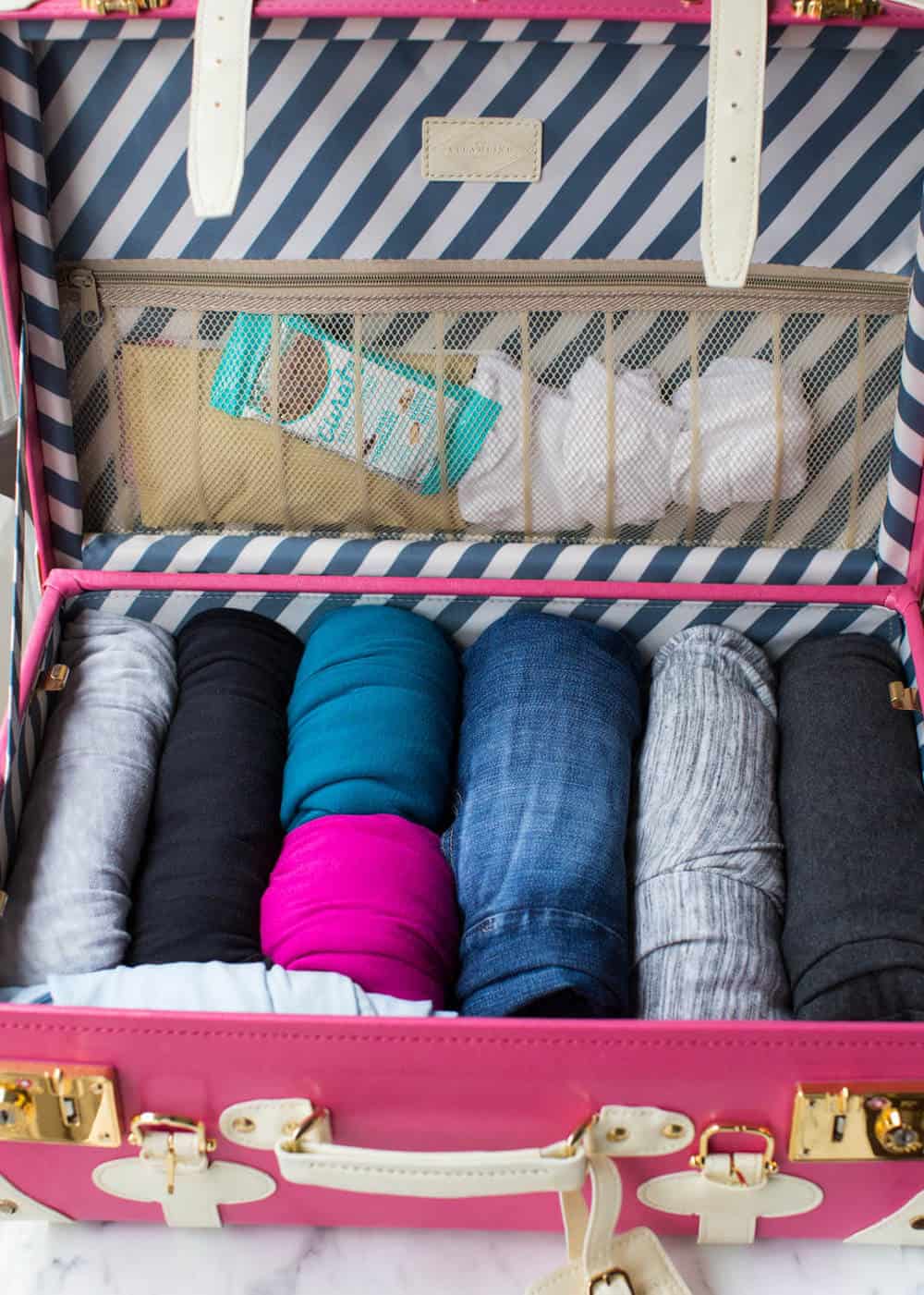 Tip 2: Fill a pill case with any medicines you might need and label them (I just used a 1-inch circle sticker) for trip emergencies.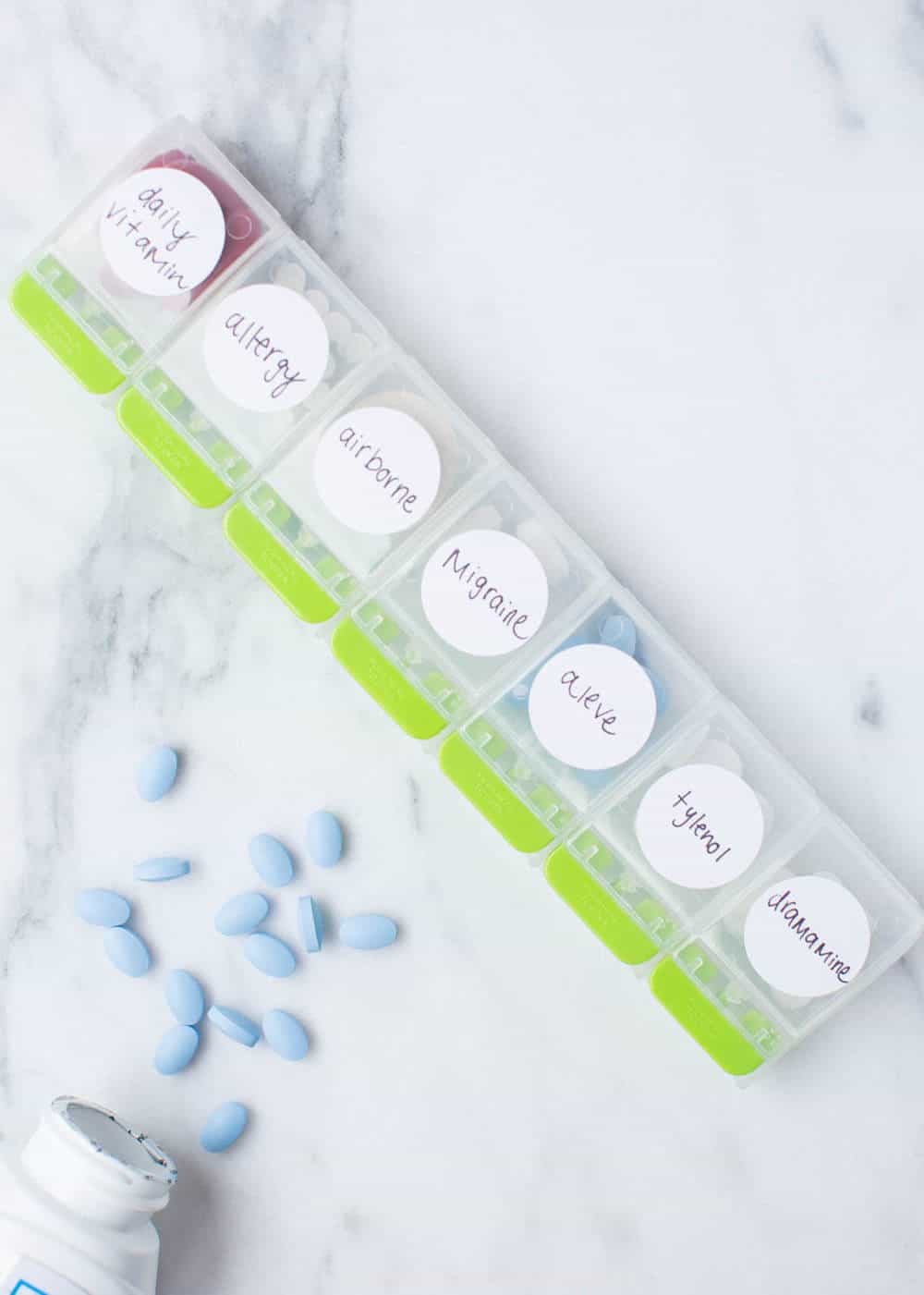 Tip 3: Use a contact case to store smaller items like earrings. It also works great to fill with makeup, like foundation so you don't need to bring the whole container.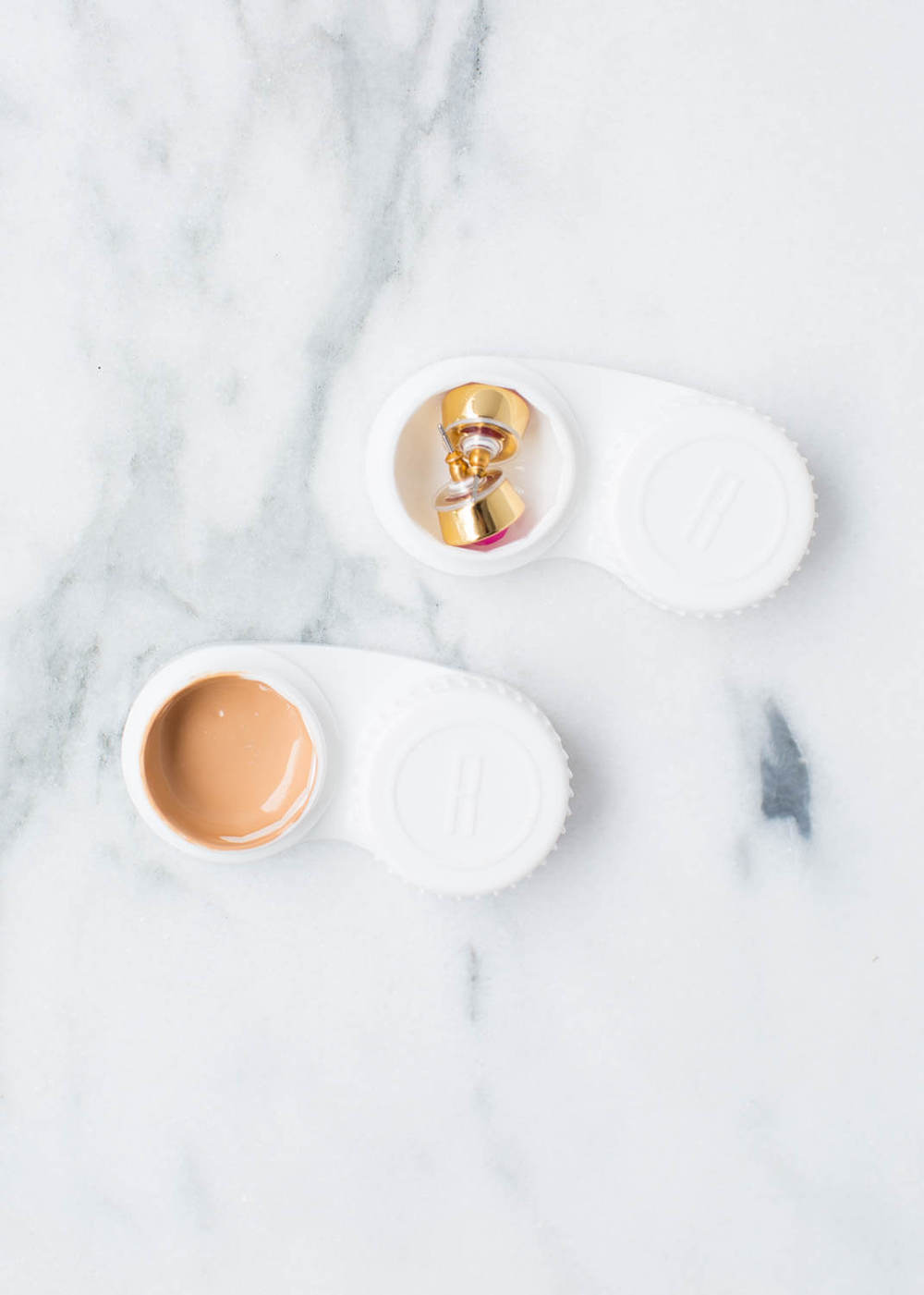 Tip 4: Place a garbage sack in your suitcase to fill with dirty clothes.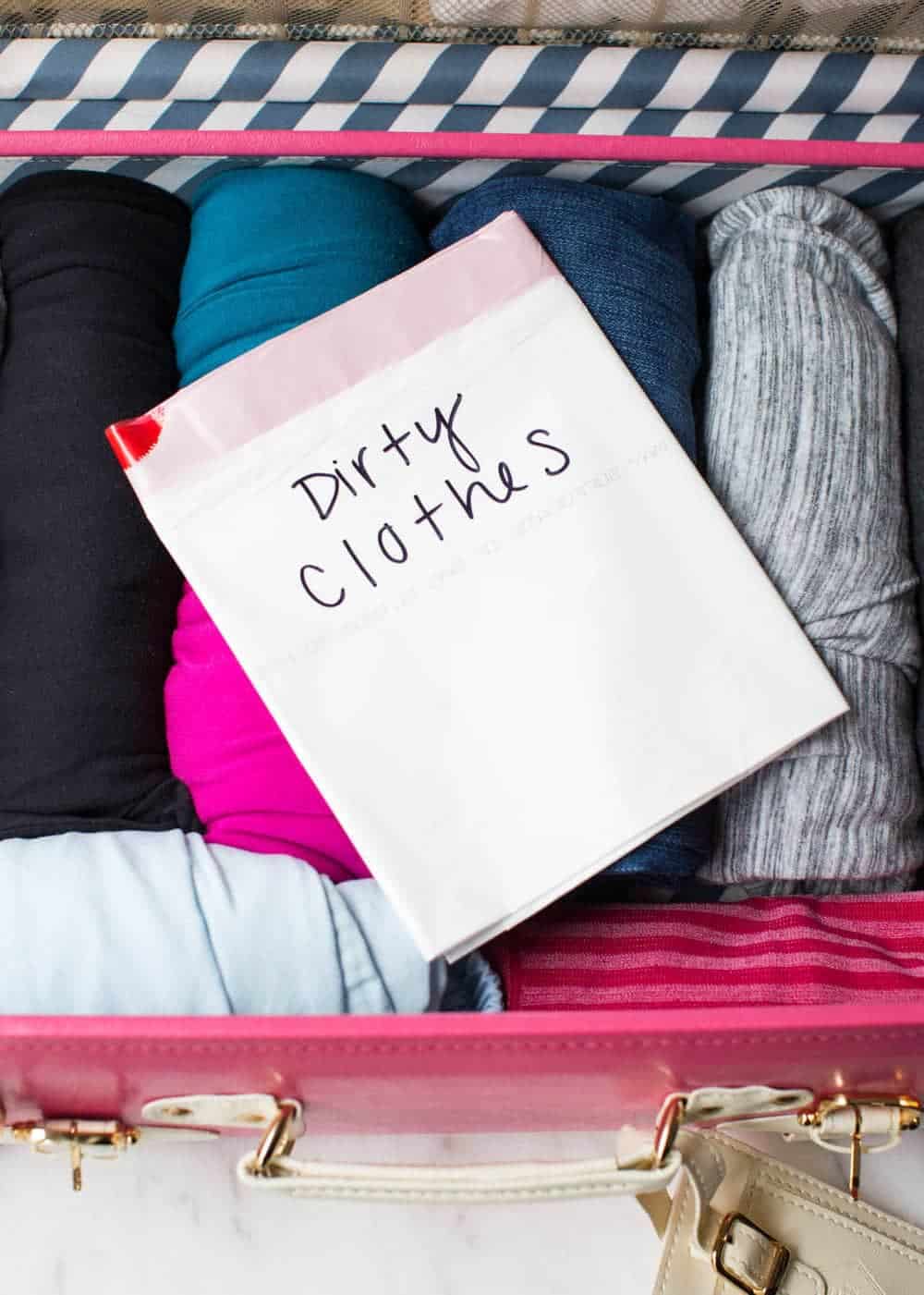 Tip 4: Use a roll up tech case to store your cords for easy access.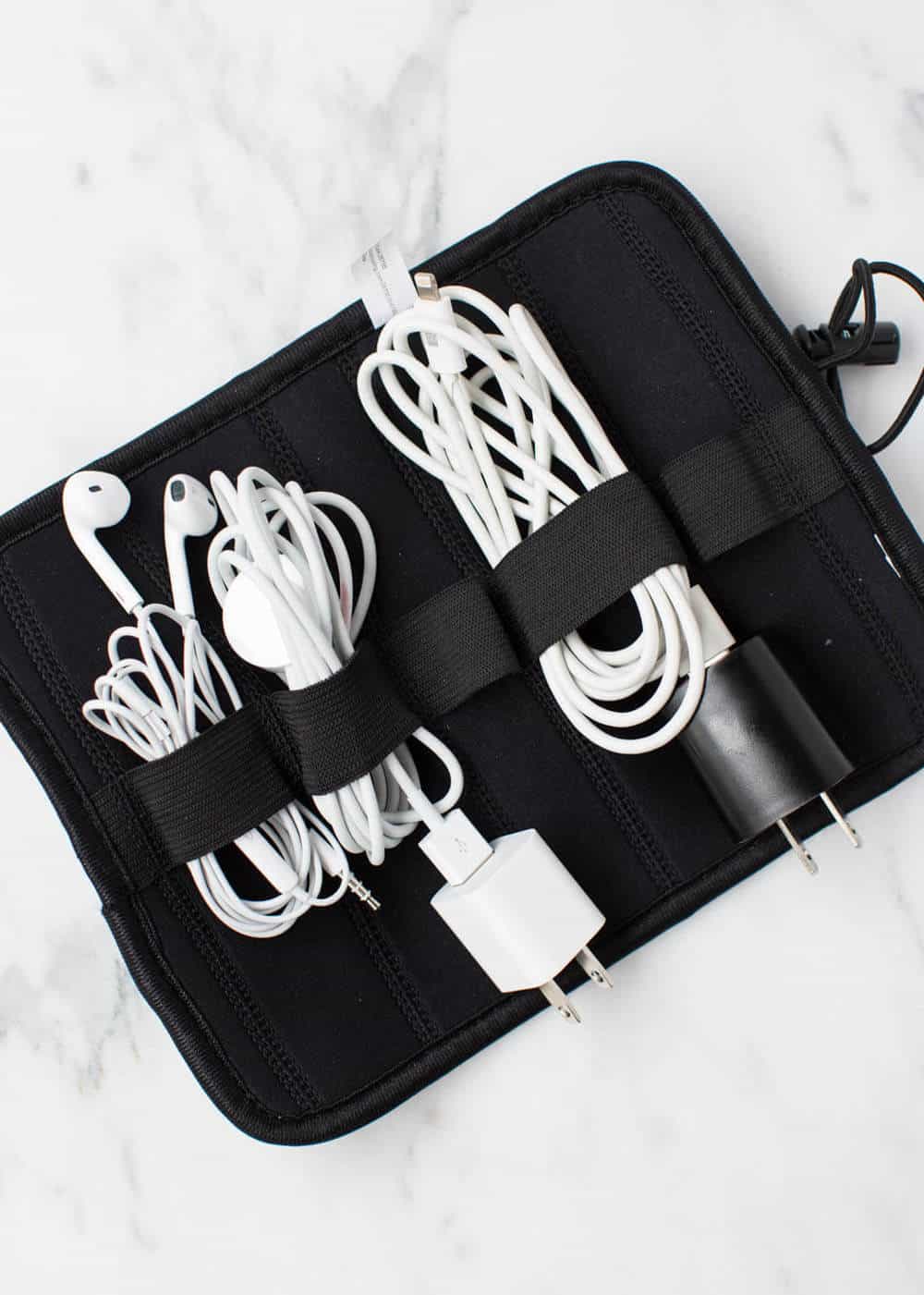 Tip 5: Place your necklaces between two pieces of sticky wrap, so they don't get tangled.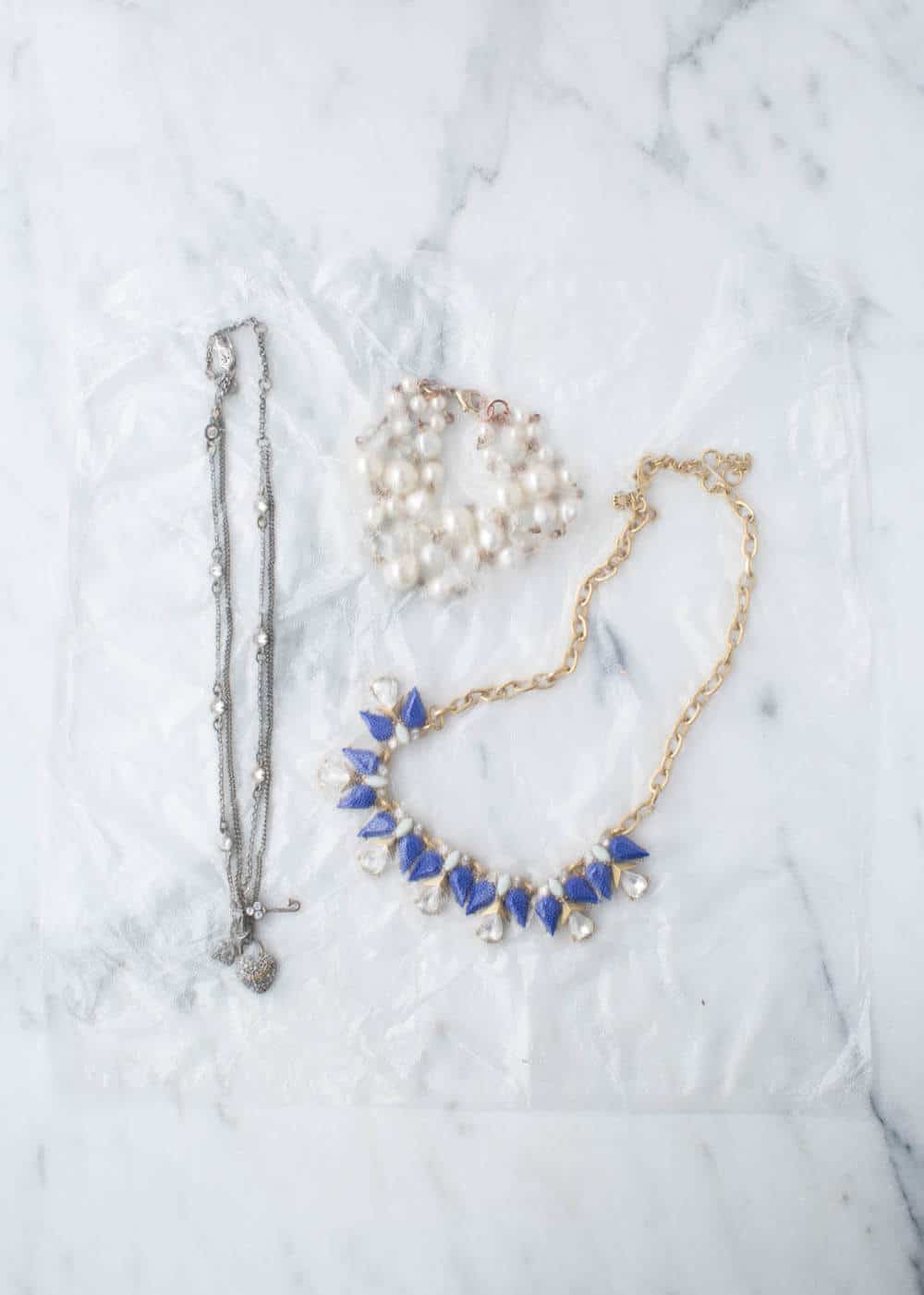 Tip 6: Fill travel containers with shampoo and lotions. Then keep them in a bag in your suit case so it's already packed.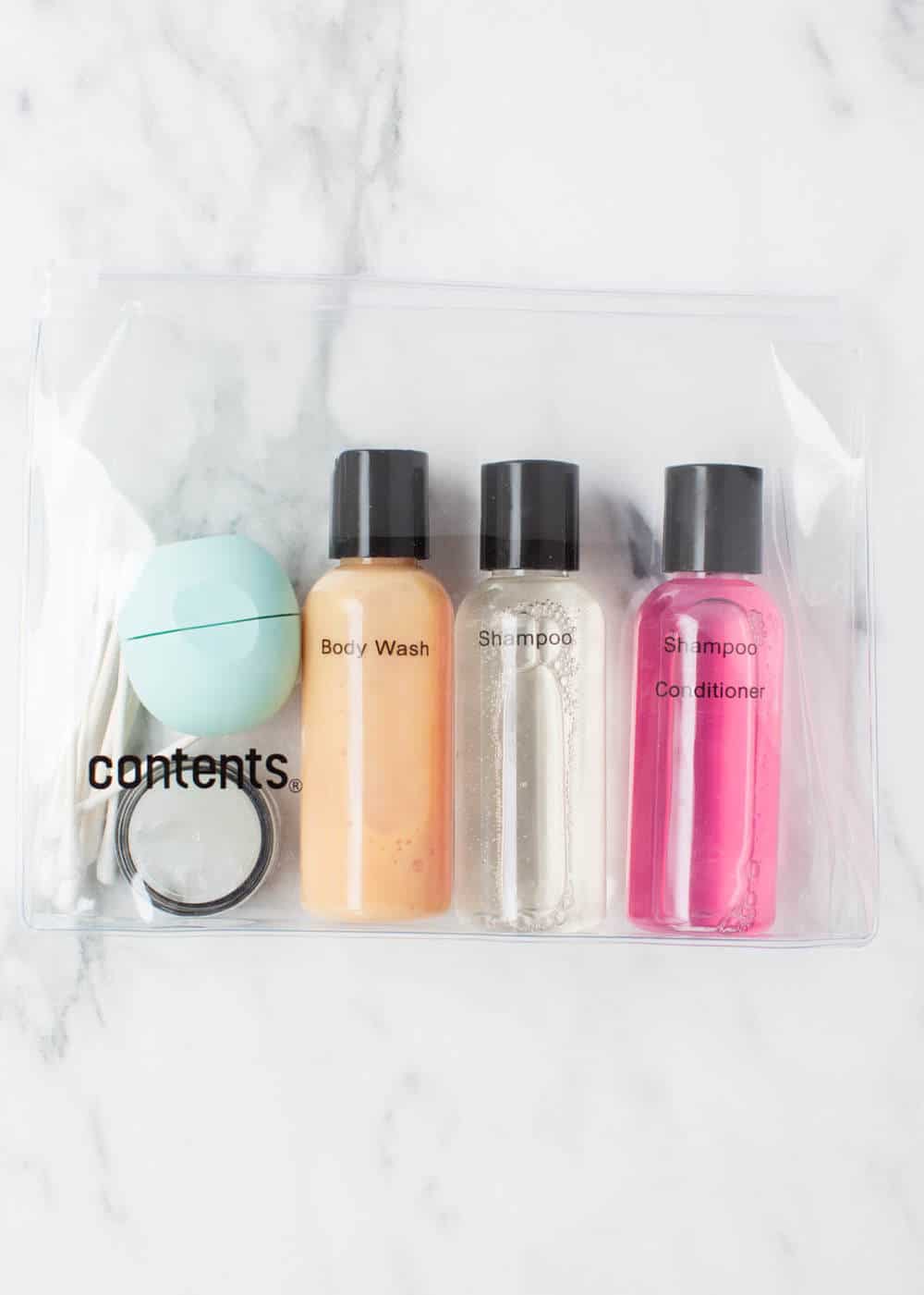 Tip 7: Place a fabric softener sheet in your suitcase to keep everything smelling fresh and clean.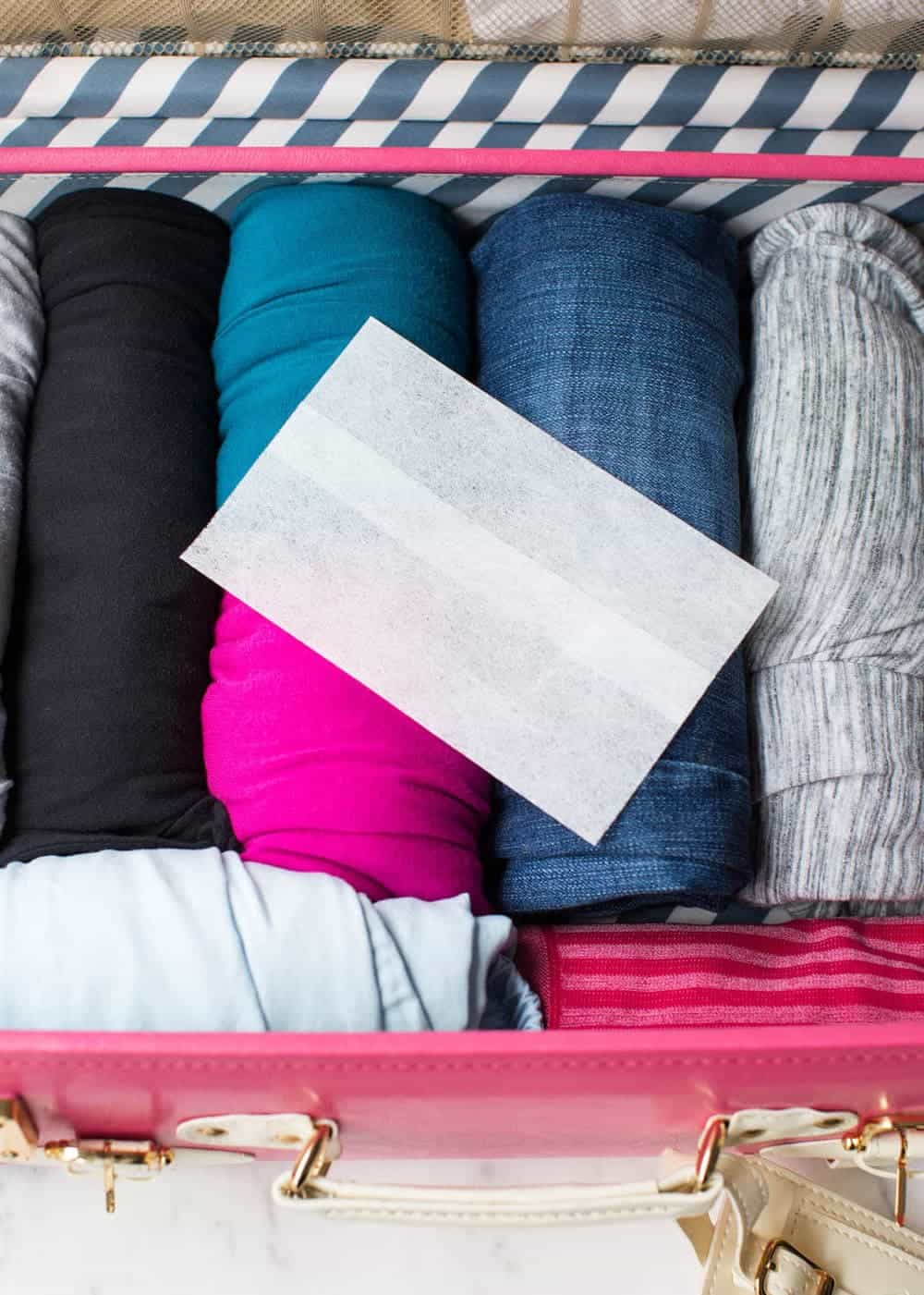 Tip 8: Download new movies, books, music and podcasts before your trip so they're ready to go.
Tip 9: Place your shoes in a zip top bag to prevent dirt from getting on your clothes.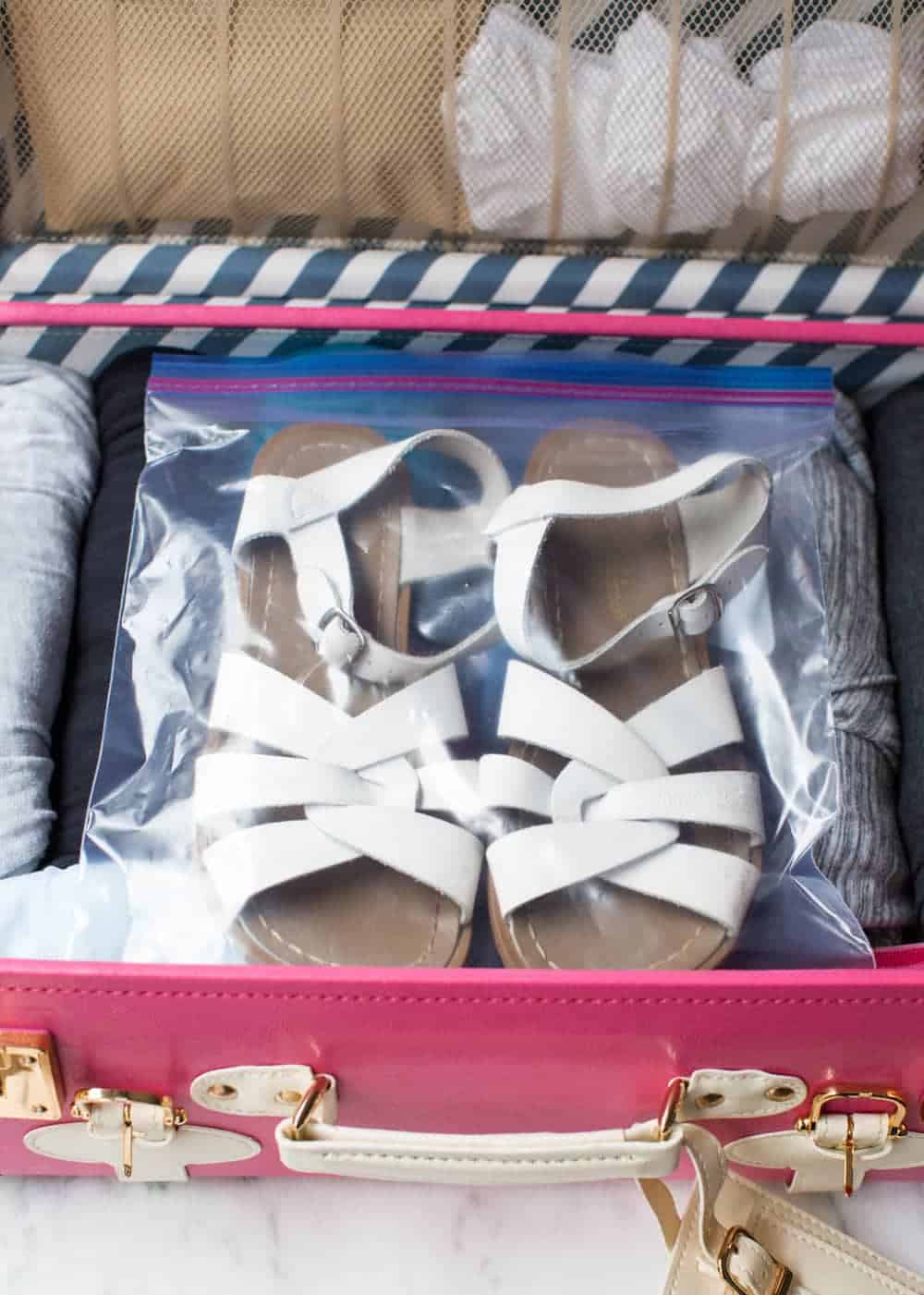 Tip 10: Place your favorite snacks and a good book inside inside your carry-on bag so you always have a tasty and healthy snack. I also love to pack an empty water bottle so you can fill it up on your trip and save money on water bottles.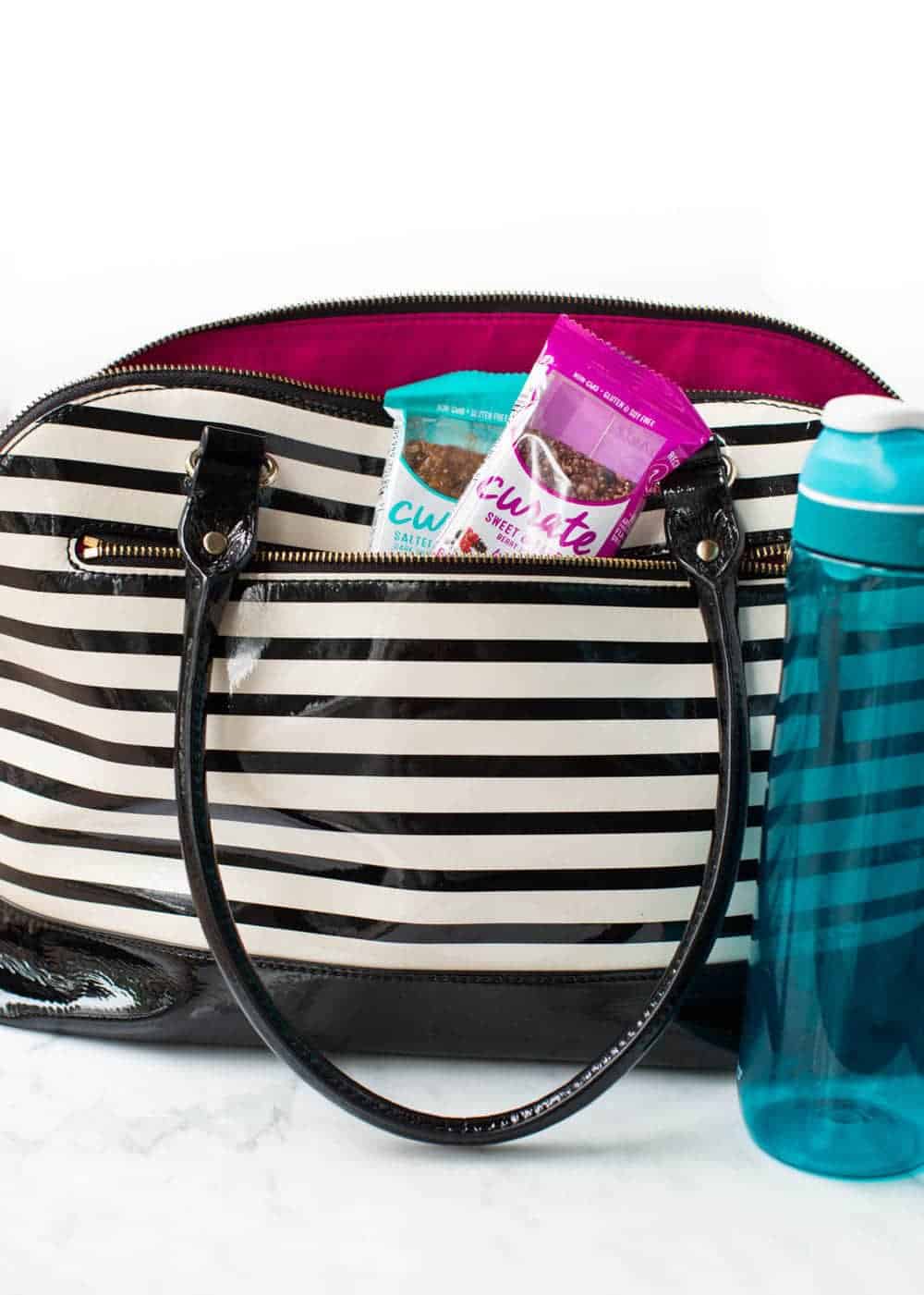 Bonus tip: Print out a packing list to keep track of everything. I've even got the free printable for you below. Simply download it to your computer and then print it out to create your list :)
TO DOWNLOAD PACKING LIST
Enter your info below to snag your free packing list: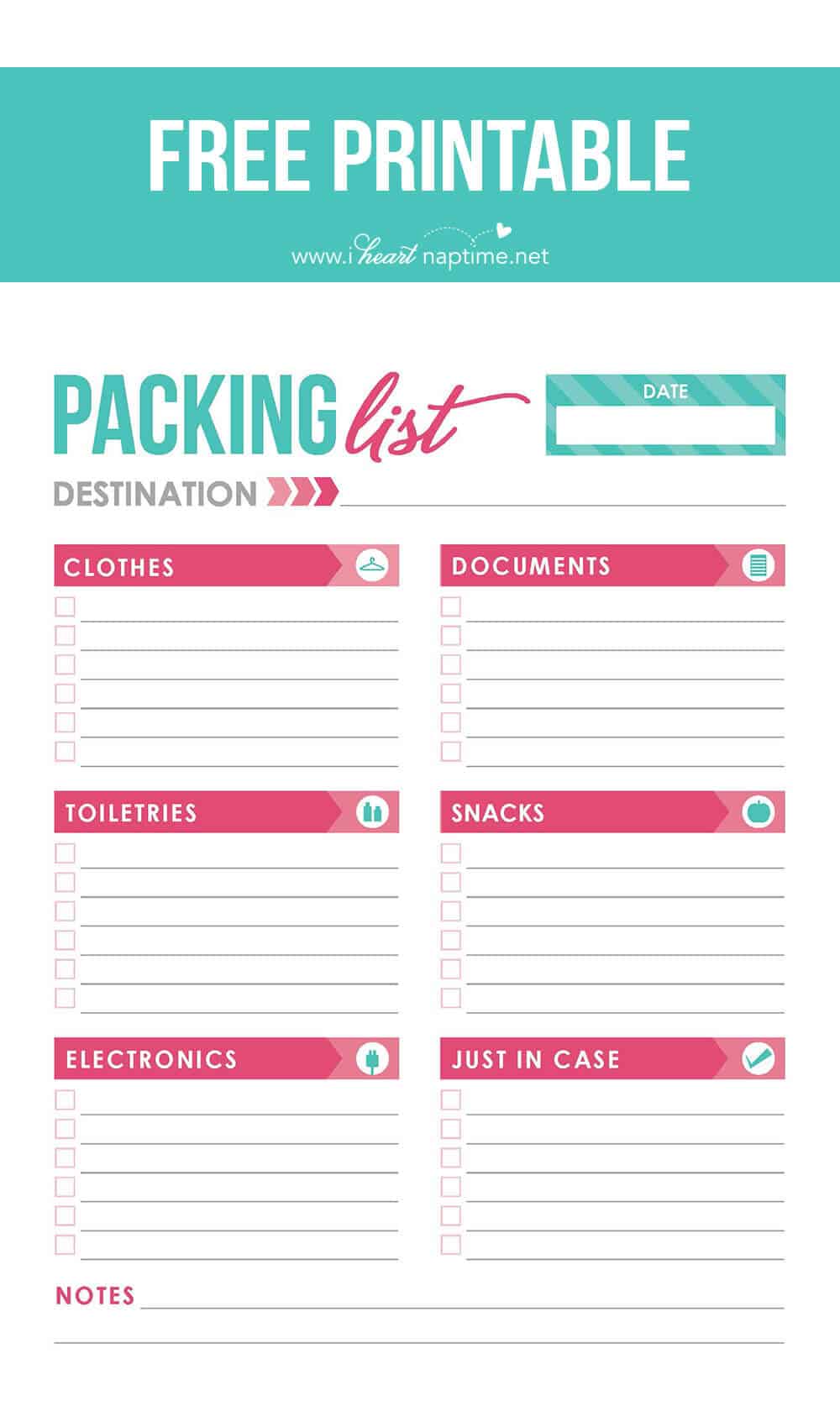 Here are a few more tips I've found helpful while traveling.
Get TSA pre-check certified. You can walk through security fast and don't need to take off your shoes or jackets.
Download your airlines app for flight info and to download your boarding pass to your phone.
Book your flight on a Tuesday or Wednesday for cheaper flights.
Tie a ribbon around your suitcase so you can quickly identify your bag.
Keep a travel diary to remember your favorite places you visited and memories from your trip.
Eat at restaurant recommended by a local.
Get lost and discover new places along the way.
Pack less. Do you really need it?
Comment below with any tips you might have :)

This post was brought to you by Curate.