Turkey Pot Holder from Made to be a Momma for I Heart Naptime.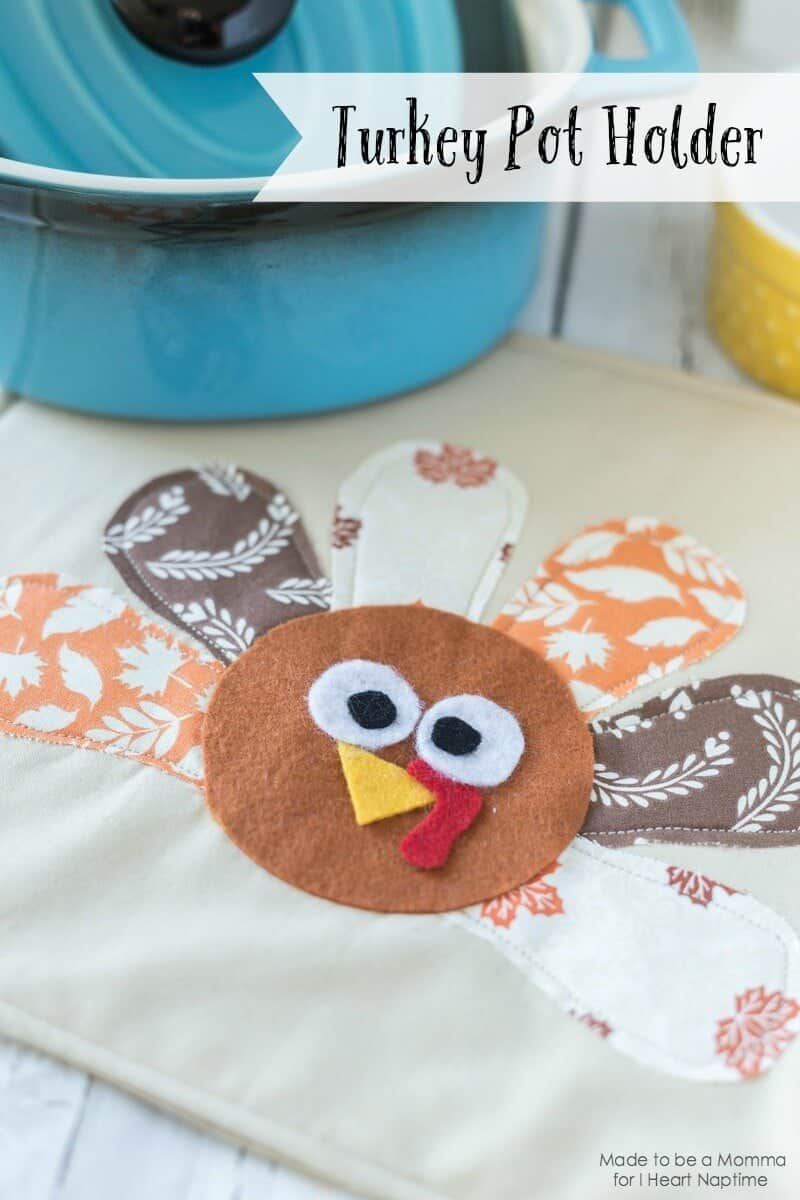 Hi Friends! It's Katie from Made to be a Momma here to share with you an adorable fall/Thanksgiving idea that you can finish in under 30 minutes! Can you believe Thanksgiving day is only a couple of weeks away? My third baby is due early December, so you can bet that Thanksgiving and early December is a very exciting time. This turkey pot holder is super fun for the Thanksgiving table and is a perfect sewing project to use some of your scraps of fabric you may have hanging around.
Supplies:
Three different fabrics for the turkey feathers. A fat quarter is more than enough.
Brown, white, black, red and yellow felt (I used self-adhesive, but the regular felt is fine as well)
Sewing Machine
2 pieces of fabric cut in a rectangular shape, approximately 11 inches x 9 inches.
Insulated batting, cut to 11 inches by 9 inches.
DIRECTIONS:
Cut out a small 3 1/2 inch in diameter circle out of your brown felt. Cut two turkey feathers out of each color of the fabric you chose. My feathers were about 4 inches long and rounded at the top but you could also create a point if desired. Cut out the turkey face pieces which are: two white eyes, two black pupils, 1 yellow nose, and 1 red "snood" or nose piece :)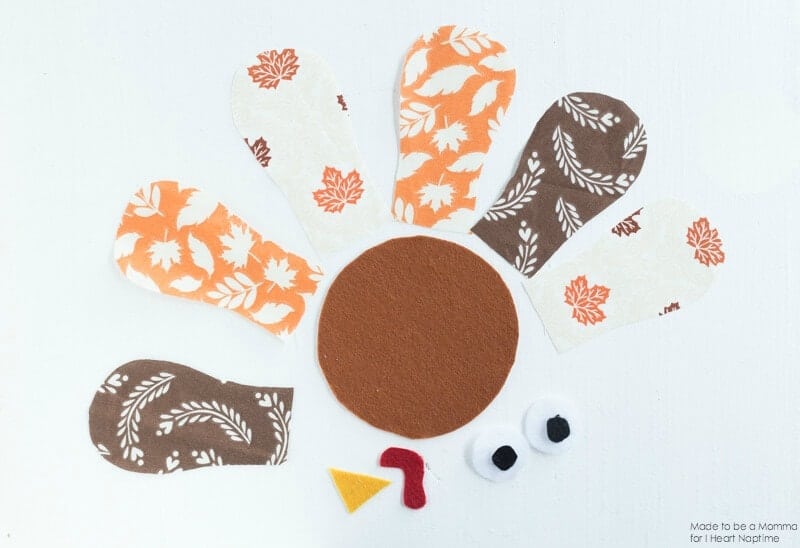 Lay one of your base rectangular pieces on top of your insulated batting. Make sure the shiny side is facing the top of your hot pad.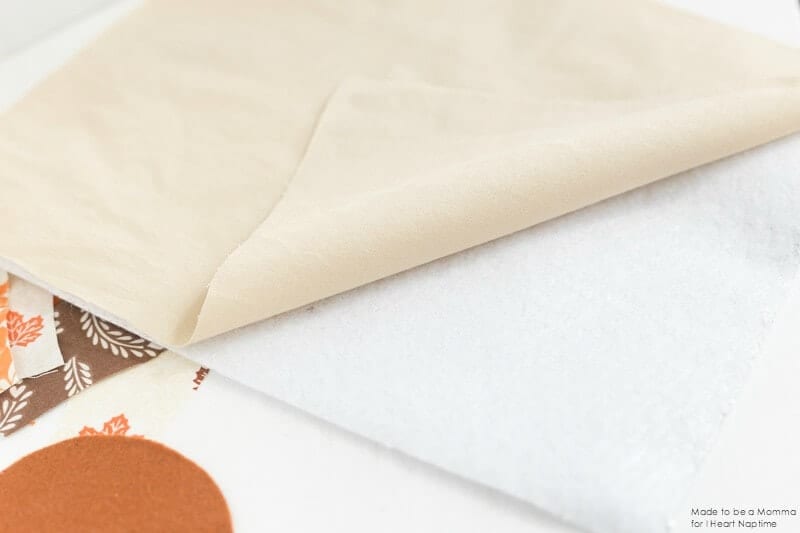 Arrange your turkey feathers in the middle of your hot pad base and secure in place with a pin. Stitch around each turkey feather.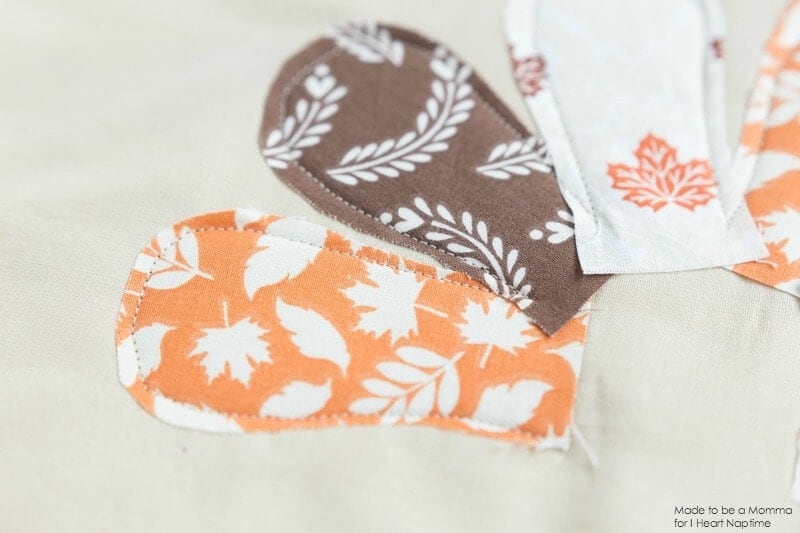 Add the brown head and the other turkey face felt pieces. If you are not using the self adhesive felt you will need to glue these pieces down or sew them as you sewed the turkey feathers.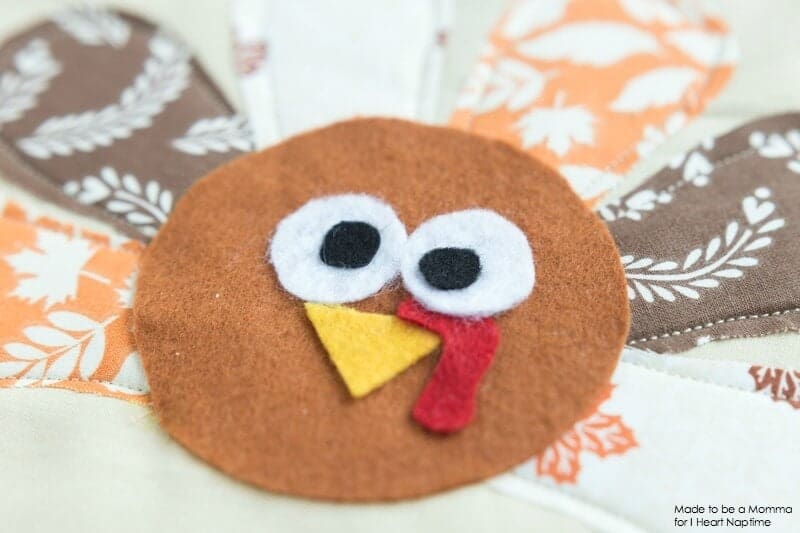 Lay your remaining rectangular base on top of the turkey and sew around the edges, being sure to leave a 3 inch gap for turning. Turn your hot pad right side out and top stitch around the edge sewing closed the opening. For an even faster version of this cute turkey pot holder you could just applique the turkey pieces to a solid color hot pad you can find in stores.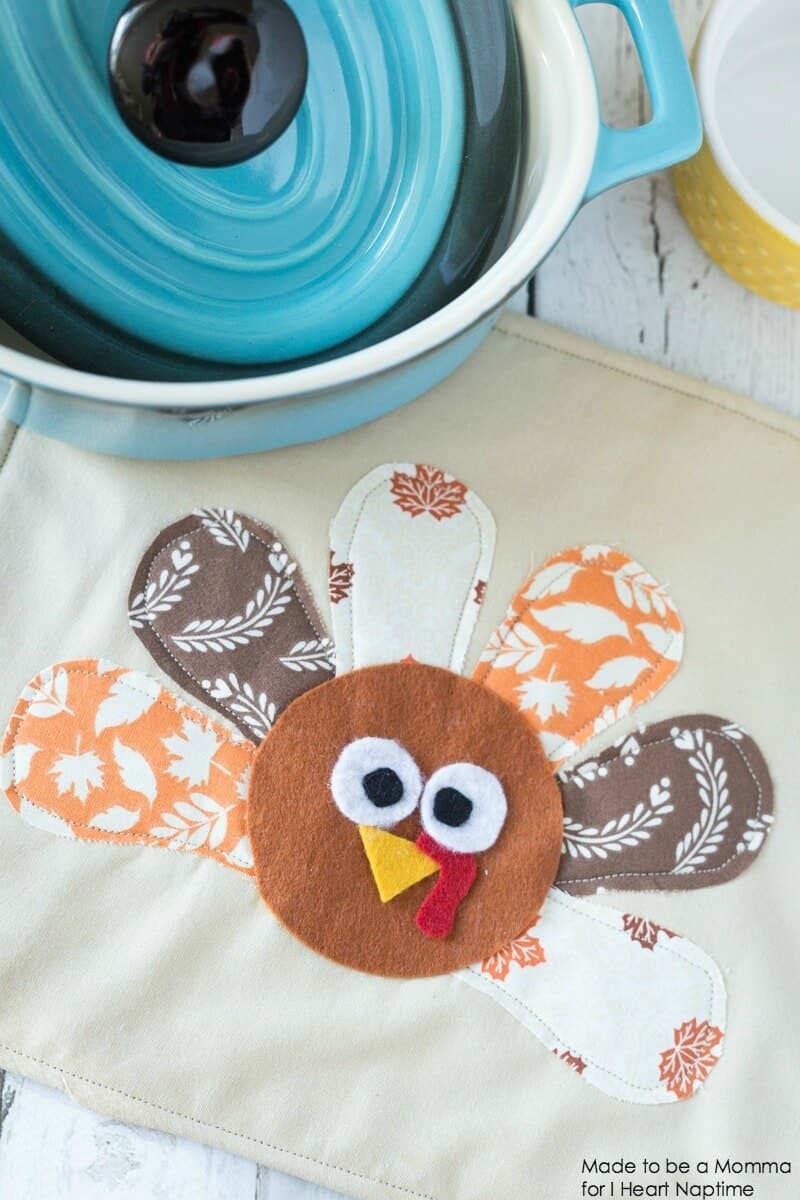 I hope you have a wonderful Thanksgiving day celebrating with your family and loved ones!
Isn't this easy craft adorable? You'll like these, too!