Universal Studios & Despicable Me-Minion Mayhem
A few weeks ago I received an e-mail inviting my family to  Universal Studios Orlando. My first thought was HECK YES! Then I realized my husband was going to be traveling that same weekend, so I sadly had to decline. Ah.. seriously? Well luckily they called me back a few days later because it ended up working out that my husband would be able to come. YAY! I had to fly across the country with my two little ones but my husband was able to meet us there. What an incredible weekend! Get ready for picture over load. ;)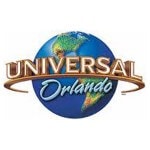 I was SUPER nervous to fly with my two toddlers but it ended up being okay. By okay, I mean I only cried once. It's true. When I got to the air port they told me I couldn't bring my stroller… and I cried. There was no way I would make it without that stroller. My little girls legs would not make it that whole day and there's no way I would have been able to carry her with all our luggage. Well apparently the tears worked and they let me take my stroller. Lol!  I promise, they were not intentional. ;) Psst -Find my 20 tips for traveling with kids here.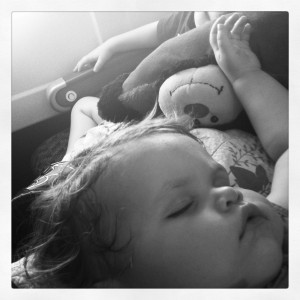 MY OTHER RECIPES
The kids slept the last 2 hours of the flight! That was a heaven sent miracle I tell ya!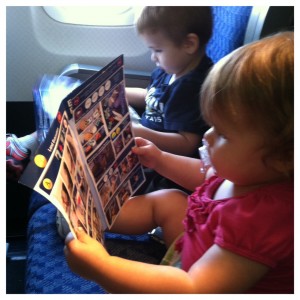 Once we arrived in Orlando we were picked up and driven to the Loews Royal Pacific resort. It is absolutely BEAUTIFUL! We were greeted at the resort with Hawaiian leis and back packs full of fun stuff for the kids. I highly recommend staying at this resort if you plan on making a trip out to Orlando. I loved the island feel there. The best part is the water taxi that takes you right to Universal Studios. Another bonus is that you get an express pass so you can beat all the long lines.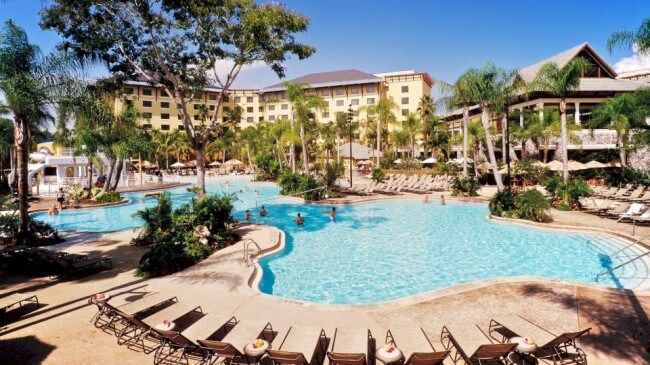 In the morning we met up with our group and got to learn about the new Cabana Bay Beach resort opening in 2014. The plans for this hotel are fantastic! The resort will be centered around the 50's, Route 66 and the Pacific Coast Highway. It will be the perfect place for a simple and relaxing family vacation. I absolutely love the design of the rooms and cannot wait to see it finished.

Then it was off to Universal Studios for the Superstar Character Breakfast. This was one of the highlights of our trip. The kids loved being able to meet some of their favorite characters and "eat" breakfast with them. The food was delicious!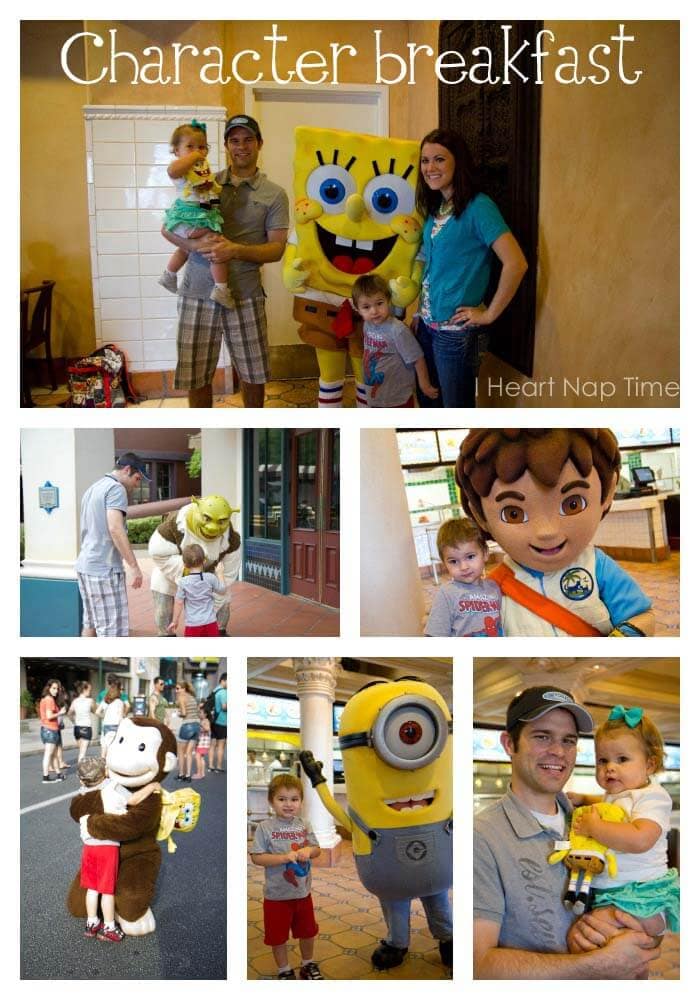 After breakfast we were introduced to our awesome tour guide. He took us on a VIP tour through the park. It was so fun to learn more about the history of the park and sneak to the front of the lines. It really was a life saver with our small kids. It was also fun to have our own personal photographer. I always hate asking for people to take our pictures on trips. ;) Our guide was so fun and took us on all the best rides.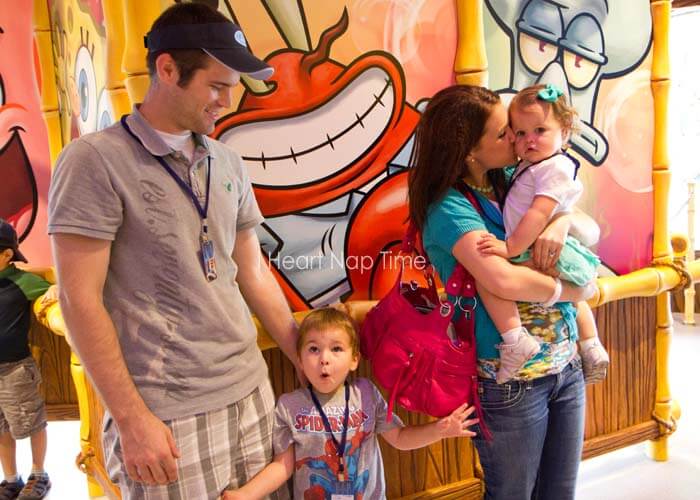 For lunch we met up with our group to learn more about the new ride Despicable Me-Minion Mayhem from the creator himself. After lunch he took us on the ride, which was one of our favorites. It was so fun-you get turned into minions! It really was a ride the whole family enjoyed. I was surprised at how much the kids enjoyed it. Those little minions are the cutest EVER! Who's a fan of that movie? We love it!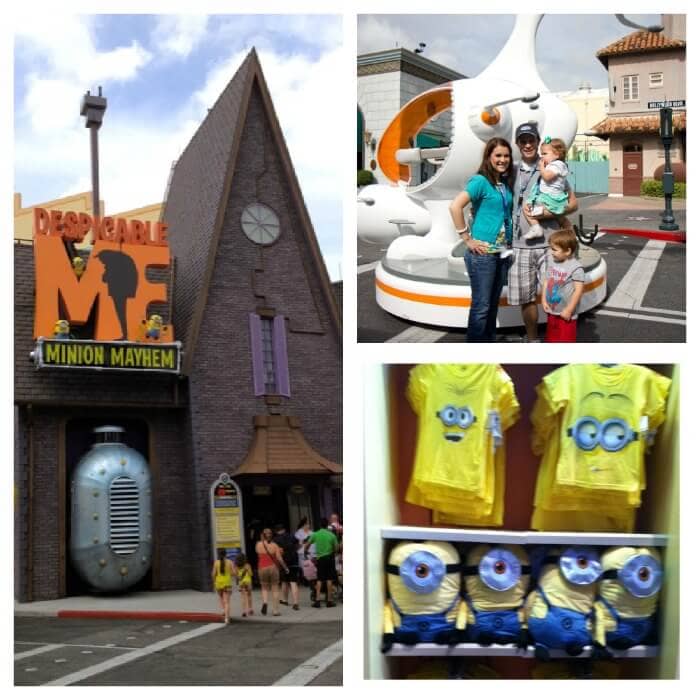 The rest of the day included: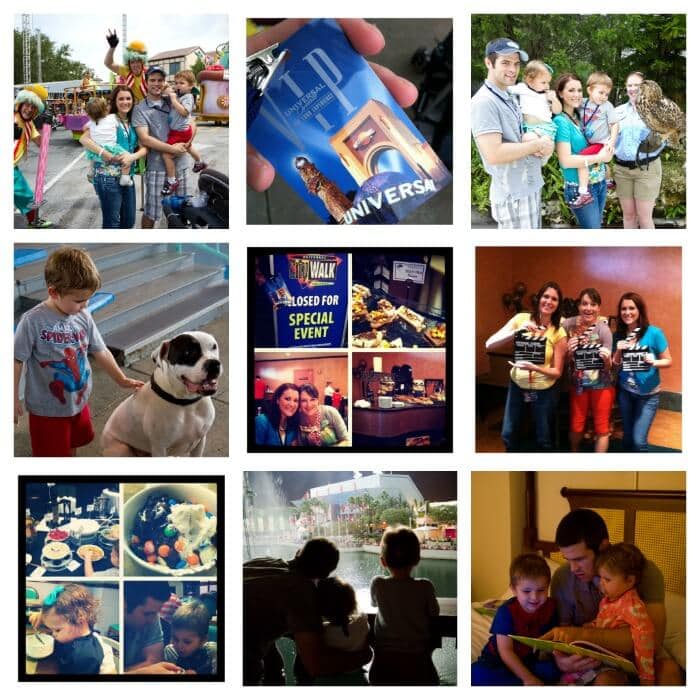 That evening we went to a nice dinner at Lombard's Grill with our group. The kids loved the ice cream and the fire works. What an AMAZING day! After that it was off to bed so we could get rested for day two.
I'm excited to share more pictures from this amazing trip. Come back later this evening to see more from day two.
Have you been to Universal Studios? What's your favorite ride?
Thanks for reading! I hope you have a happy day!
Disclosure:  Universal Orlando Resort sponsored all travel, accommodations and activities for my family during this trip. I was not  required to post about this trip. All thoughts and opinions here are 100% my own. HUGE thanks to Universal Orlando, Loews Pacific Resort and Mom it Forward for inviting our family on this amazing trip!