Gallon filled with love Valentine gift idea
As a Lowes creator, each month we are challenged to craft something with supplies found at Lowes. This months challenge was to create a Valentines gift. My first thought was "what the heck am I going to create?" As I was walking through the isles at Lowes I spotted these empty paint gallons. They were about $4 each and I knew they would make the perfect Valentines Day gift! A gallon filled with love! ;)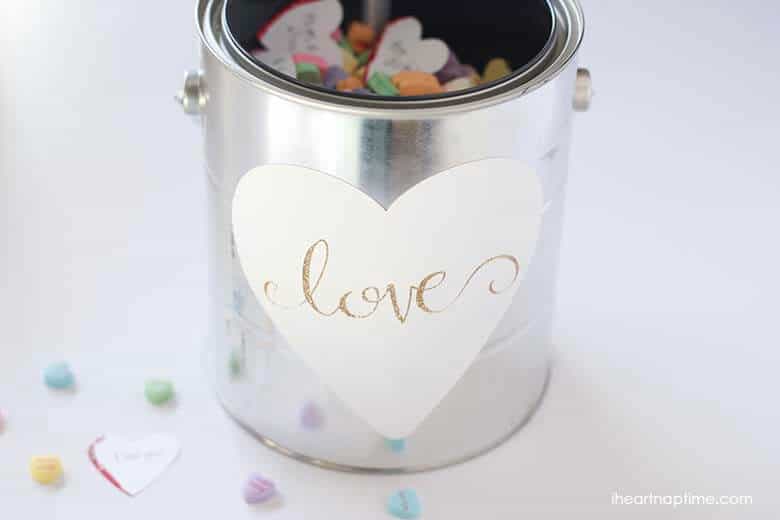 I thought it would be fun to fill my gallon with cheesy love notes and conversation hearts. I think the paint gallon makes this gift totally unique. My husbands going to love it… or let's hope so. ;)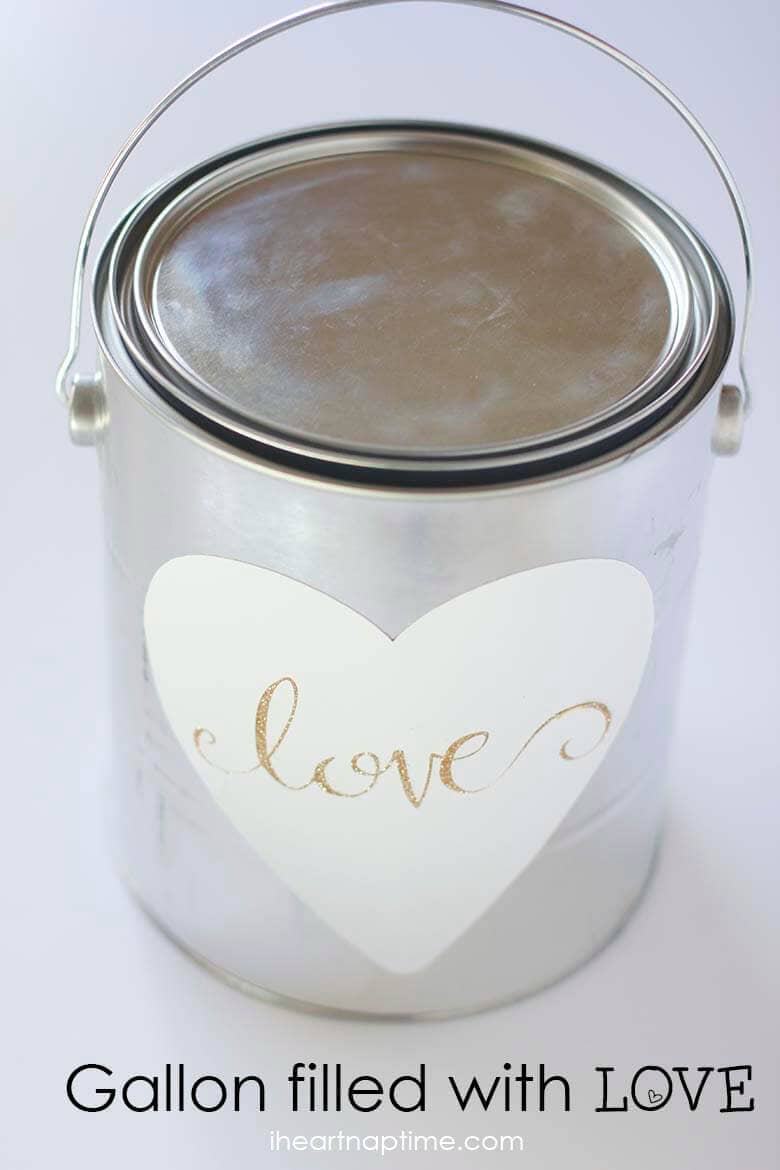 MY OTHER RECIPES
Supplies:
Empty paint gallon (found at Lowes)
Conversation Hearts
Cut out hearts
Heart sticker (tutorial coming tomorrow)
Instructions:
The first thing I did was cut out a bunch of hearts. Then I dipped the edges in paint and sprinkled a little glitter on top. Of course you could just leave the hearts plain too. Then I wrote little love notes on each heart.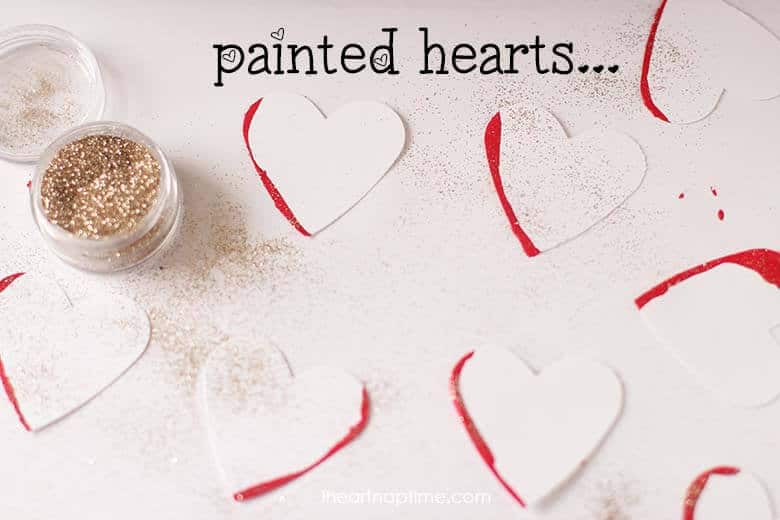 Next I placed tissue paper in the gallon bucket so I didn't have to fill the whole bucket. Then I dumped in a bag of conversation hearts along with my love notes.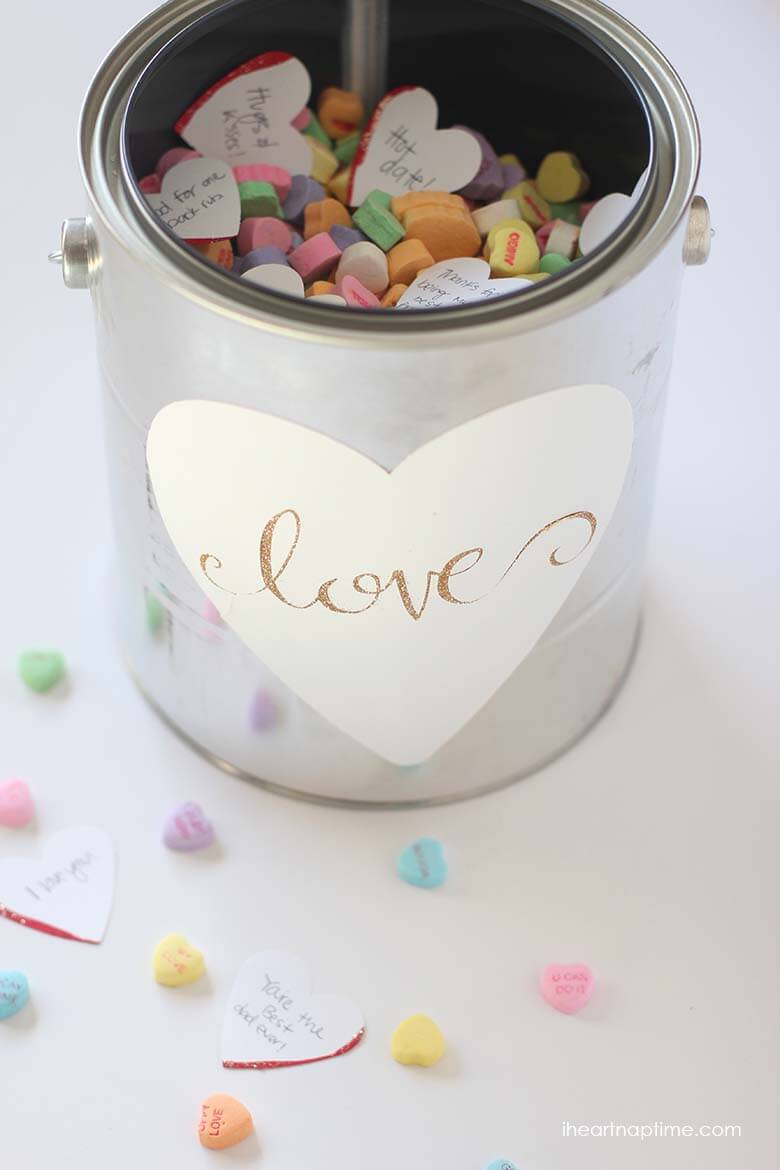 Place your lid on and you have a fun and unique Valentine gift idea! I'll show you how I made the sticker tomorrow. :)
Thanks to Lowes for providing supplies for this post. Do you get the Lowe's Creative Ideas Magazine? If not, make sure to sign up! There are tons of great ideas and simple ways to decorate and DIY your home.
Click HERE for several more Valentine's gift ideas and printables.
Thanks for reading! Come back soon! :)