Valentines on BC and MIF
Hey friends! Hope everyone had a great weekend! Are you guys sick of Valentines yet? I have one more for you. :) Apparently a lot of people don't like this holiday… who knew? I know, I know… it's totally over comercialized, but I think it's fun! Of course me and my hubs celebrate our love all year long, but I still love the holiday. I'm never complaining about flowers and chocolate. Two of my favorite things. It's fun to decorate for as well. If you missed my Valentines decor you can see it here. :)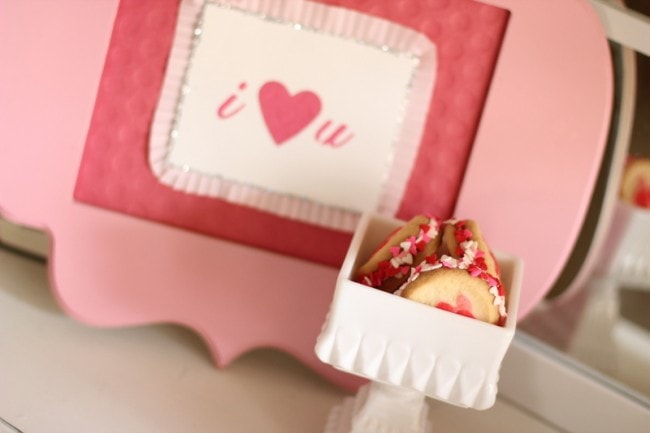 I'm excited to be on the design team at Mom It Forward. Today I'm showing how to make this fun Valentines card featuring Plaid paints.  I actually ended up framing the card to add to my decor. :) I think it turned out pretty cute. We celebrate our anniversary on March 12th, so I'm planning on leaving up my love decor until then.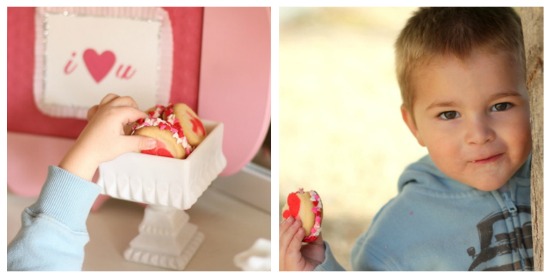 Me and my son also made some yummy Valentines cookies together. As many of you know, he loves helping me in the kitchen. If your looking for an easy Valentines activity to do with your kids I'm sharing these over at Baby Center.
One more thing… I Heart Nap Time will be getting a little makeover some time later this afternoon. Crossing my fingers everything transfers over smoothly. I'm SO excited for the new design/layout. Can't wait for you guys to see it. Hoping you all love it as much as I do! :)
Happy Monday!
{hugs}