I pulled out my Valentines decor yesterday and got the sudden urge to decorate everything pink and red. My husband always loves that. ;) I wanted to create something simple for my mantel this year, so I whipped up this little piece of art and can't wait to print it out. I'll share more from my mantel later this week when it's all decked out.
Because I love you guys, I made the free Valentine print for you. You could use this to put in a frame, as a gift, on a card or however you'd like. Get creative!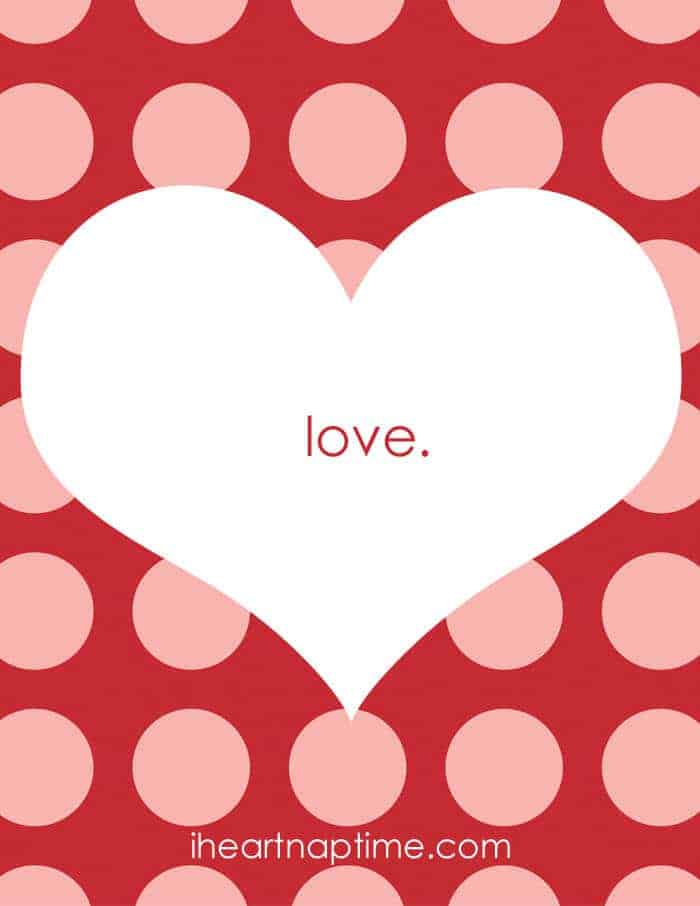 Free download
Go here to download it, save it to your computer and then print it out. Change the size in your printers settings to make it the exact size you'd like. If you pin or share this post, please share from this post and not the download link. For personal use only. Thank you!
Looking for more free Valentine printables? Check out these:
Happy Sunday!