Homemade Vanilla Sugar Scrub with Roses …takes only 4 ingredients and 5 minutes to make! So simple and will leave your skin silky-smooth.
Have you ever made a homemade sugar scrub before? I make them every winter. My hands get so dry, so I'll rub the scrub on them every few days to exfoliate and help moisturize them. This vanilla rose sugar scrub smells amazing too. It would make the perfect homemade gift for Valentine's Day or Mother's Day! All you need is 4 simple ingredients: coconut oil, sugar, vanilla and rose petals. If you don't have roses on hand, you can just make the vanilla sugar scrub and leave those out. Vanilla sugar scrub is always a classic favorite too!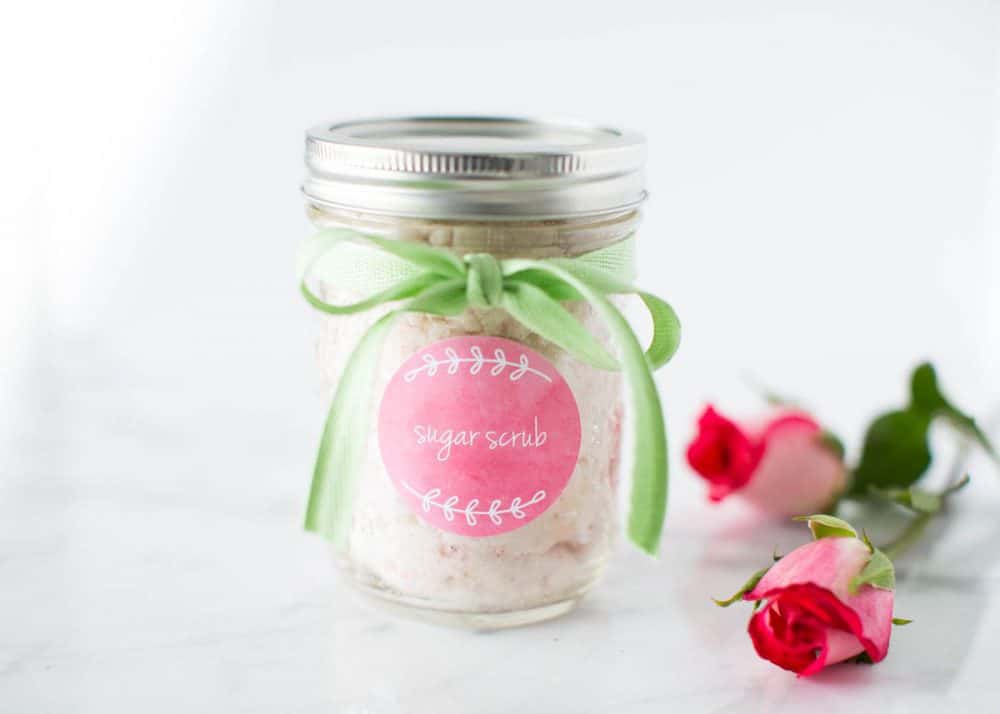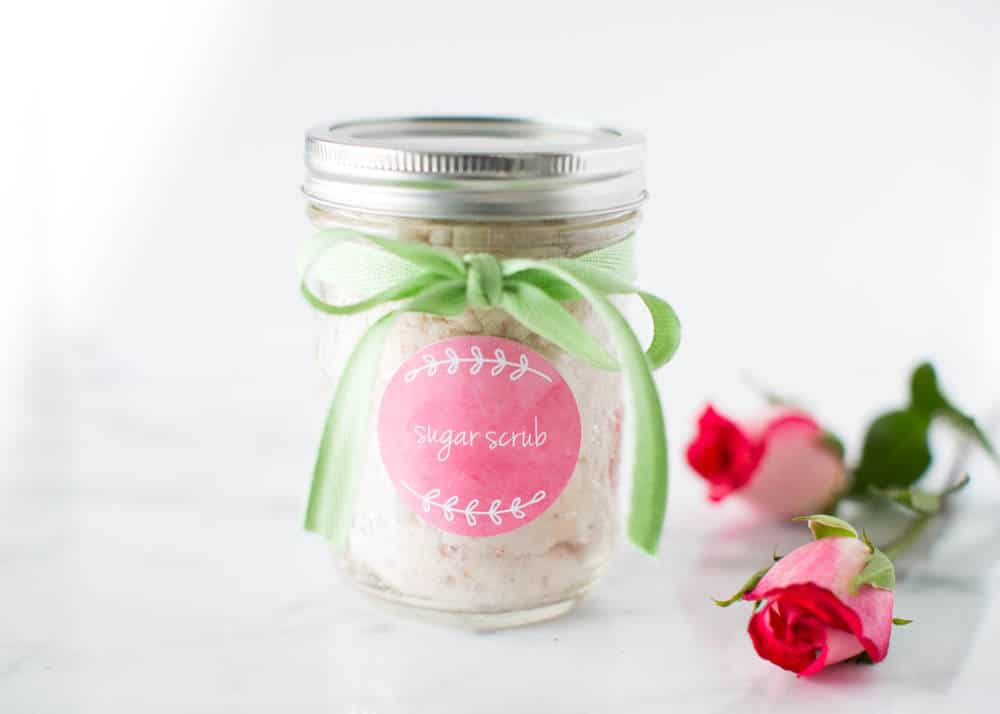 I have the free printable tag for you as well if you'd like to turn this into a gift. Scroll down to the bottom for the link. :)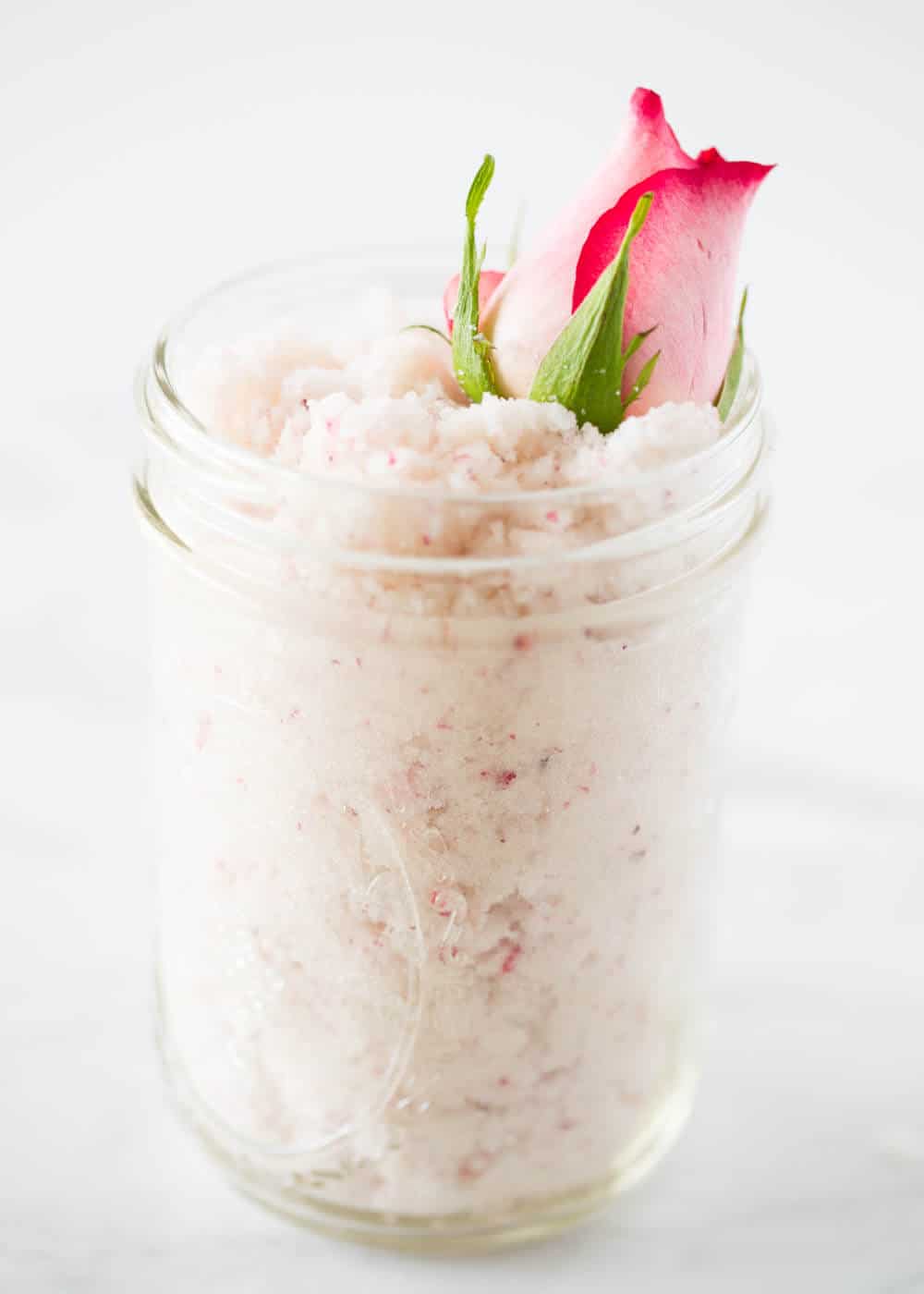 I'm super excited to be partnering with Kroger on this post, as I am one of their their influencers this year. I found all of the ingredients at my local Kroger for this sugar scrub. The Simple Truth coconut oil is my favorite!
Homemade vanilla rose sugar scrub recipe
Yield: 2 cups
1 3/4 cups white sugar
1/4 cup Simple Truth virgin coconut oil, melted (add more if needed)
1 teaspoon pure vanilla extract
5-7 rose petals
Place the sugar into a food processor with the coconut oil, vanilla and rose petals. Pulse 5 to 10 times, or until the mixture is combined. Add another Tablespoon or two of coconut oil if needed. Stir and then place in a jar.
Shelf life 1-3 months. Scoop with a spoon to prevent germs.
Note: You could use coarse sugar, or a combination of fine and coarse sugar for variation.


Free sugar scrub printable
Click HERE to download. Then print onto card stock paper with a colored printer.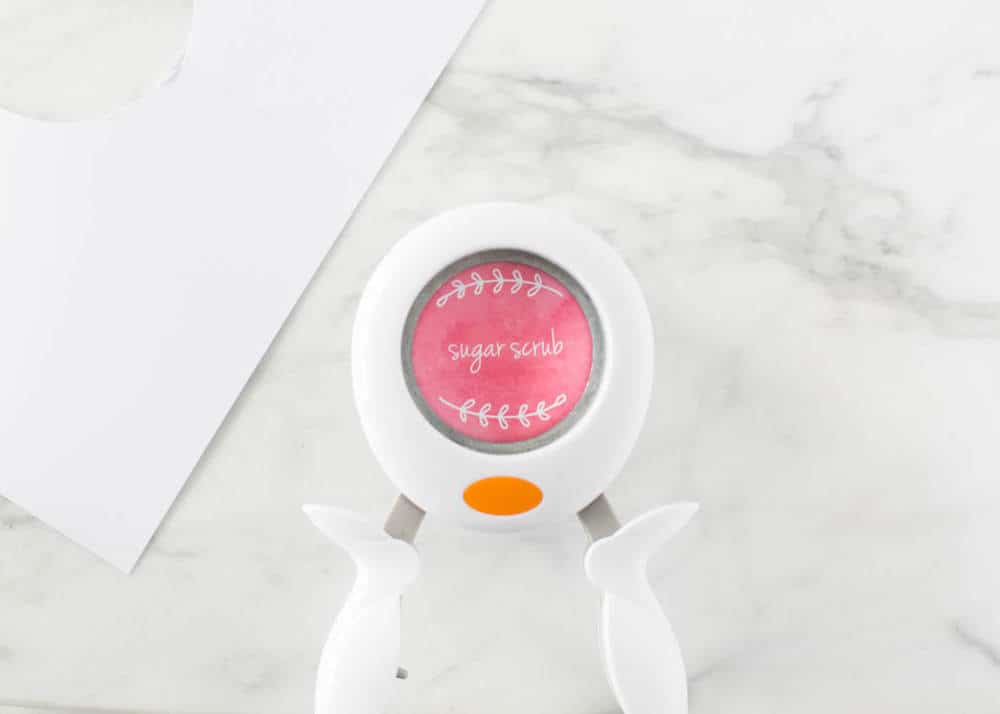 I used my favorite circle punch to cut it out and then used my Tombow (permanent adhesive) to stick it onto the jar.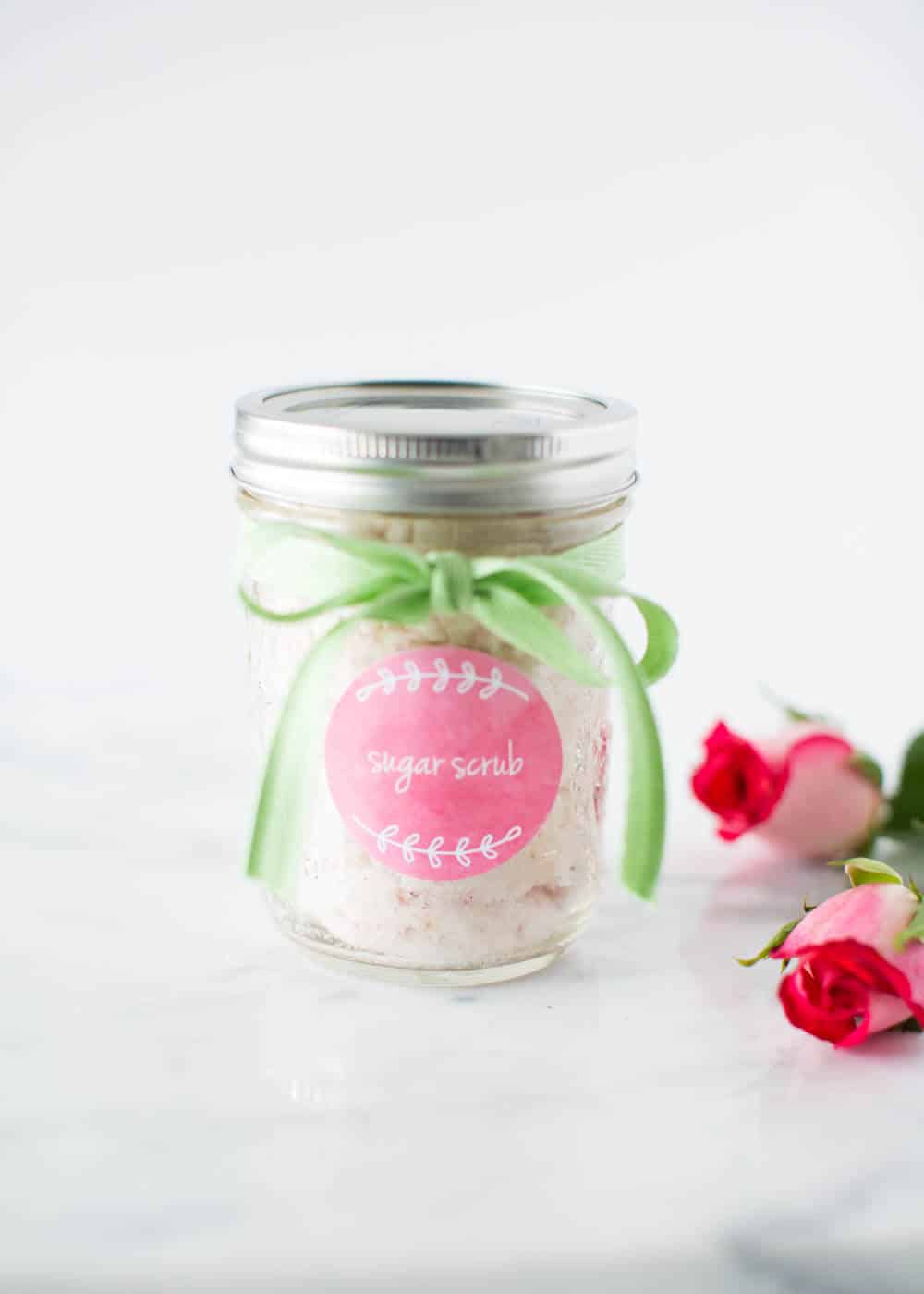 I finished off the gift with a simple ribbon and it was ready to go in no time at all!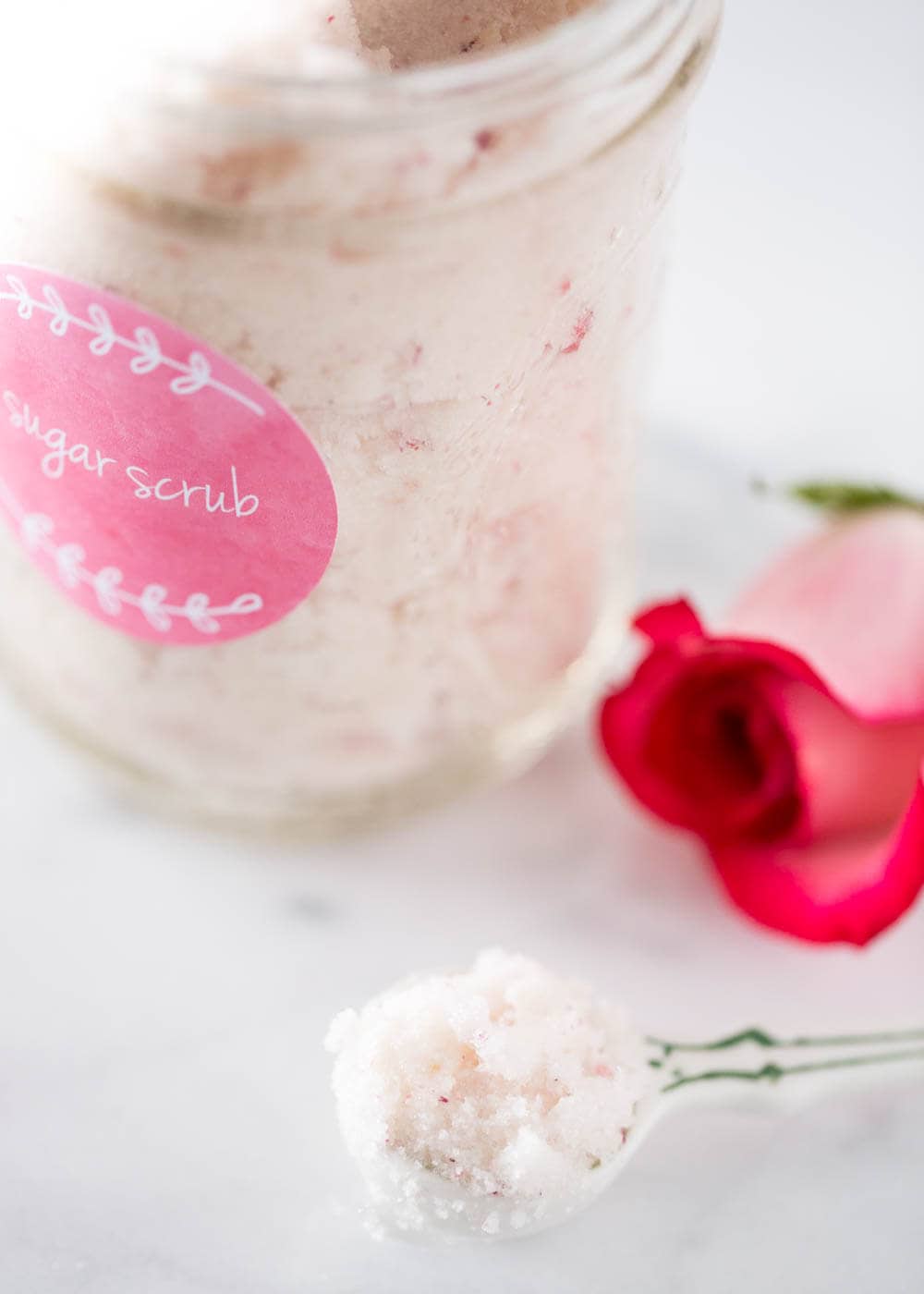 Homemade sugar scrubs make such a great and inexpensive gift.
Thanks for stopping by! Let me know if you try it out :)
This post is brought you by Kroger