Welcome to the Crazy Christmas event! If you're new here, join us on Facebook and Pinterest. Now let's give Erin from Strawberry Mommycakes a big welcome! We're so happy to have you guest posting!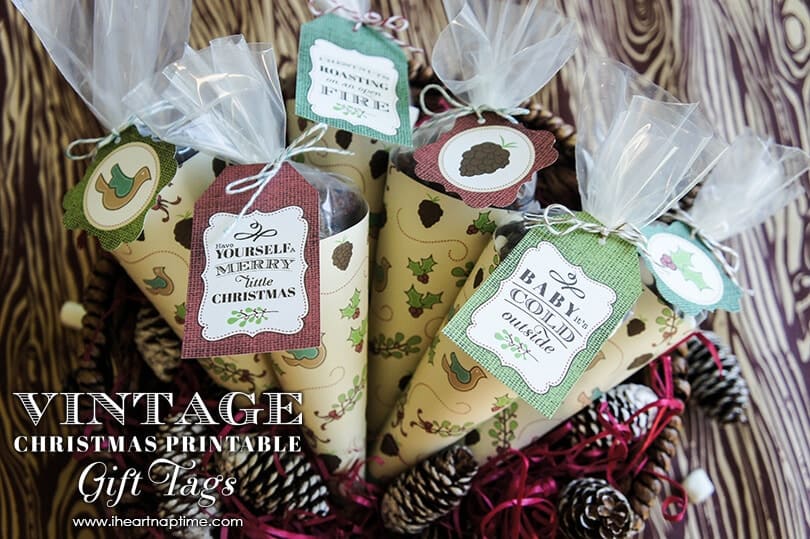 Hey all! Erin here from Strawberry Mommycakes and I have a super cute, easy and budget friendly Vintage Christmas Gift Idea! Can't get any better than that, right? Did I mention it incorporates Christmas songs, candied pecans and hot chocolate? I guess it can get better!
I love Christmas songs, but the classics like "Baby It's Cold Outside," "The Christmas Song," and "Have Yourself a Merry Little Christmas" really get me in the Christmas spirit. They have to be sung by someone born before 1940…It's a rule. I may be a little obsessed. I created these vintage printables inspired by my favorite Christmas oldies and I love the way they turned out! My set includes a cone shaped container, 2″ burlap tags and large burlap gift tags.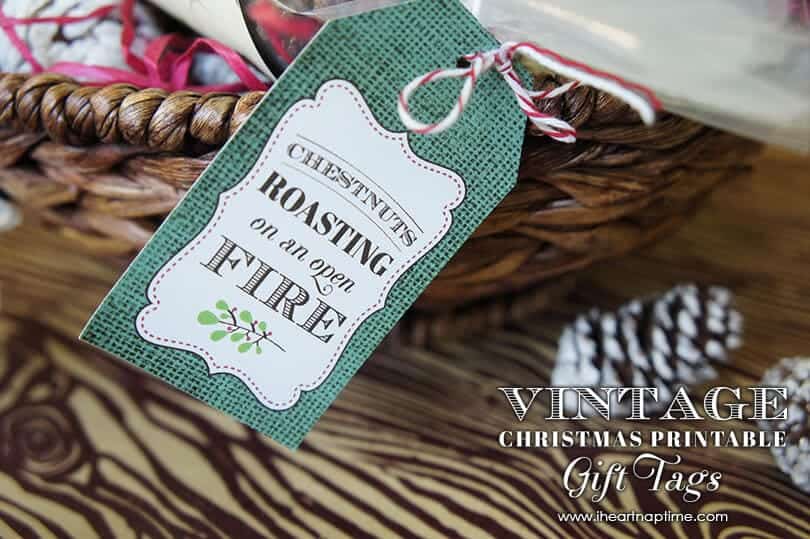 To make these, you'll need:
Free Printables, for personal use only
Medium Weight Paper
Scissors
Piping bags
Baker's Twine
Treats to fill the bags like Hot Chocolate mixes or Candied Pecans
First you'll print them and cut them out. Once you get it cut out, twist it so that it makes a cone and glue the tab on the back. Fill the piping bag with your treats then tie with baker's twine. Place in cone and tie your tag to the bag.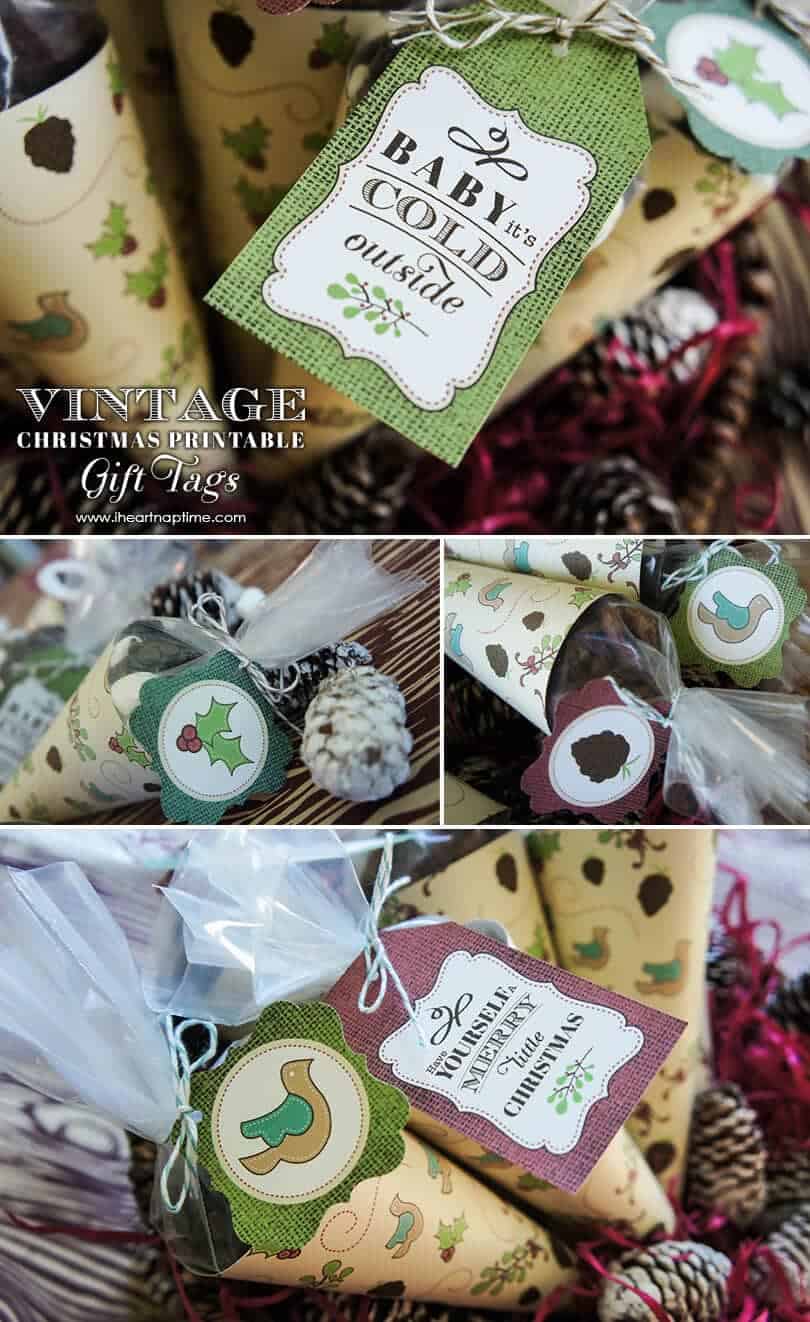 Make sure you check out my blog for a Week of Holidays with Christmas and Thanksgiving crafts, parties and printables!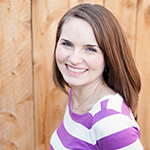 Erin is the owner and designer behind Strawberry Mommycakes. She designs fun and adorable printables for parties and crafts that can fit any budget. She has two adorable kids and the most supportive husband in the world! If she's not designing or watching her kids, she's probably cleaning, cooking, reading, playing on Pinterest, or going for a drive and drinking a Pepsi…because Pepsi is awesome. You can also find Strawberry Mommycakes on Etsy, Facebook, Pinterest or Twitter.
Thanks so much for sharing! We loved having you guest post today! XO

Make sure to follow the Crazy Christmas Event HERE all through the holidays. We have some fabulous bloggers that will be sharing crafts, recipes, decorating ideas and handmade gifts!