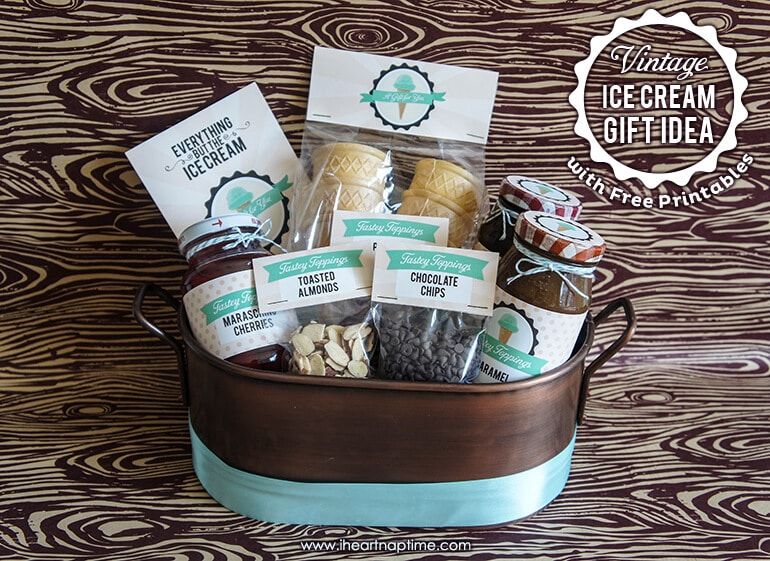 Hello all! Erin here from Strawberry Mommycakes. I have a really cute vintage ice cream gift idea and it comes with FREE printables.
I love old fashioned ice cream parlors…and it's a shame because they're pretty much non-existent in the southwest. So I decided to improvise. I created a printable set that has a vintage feel and gathered up some of my favorite ice cream toppers for an adorable gift. This printable set includes a 4X6 foldable card, large treat bag labels, small treat bag labels, 2″ labels, and jar labels. It's also editable, so you can type in your treat names (I used the Bebas font) or you can write the labels by hand.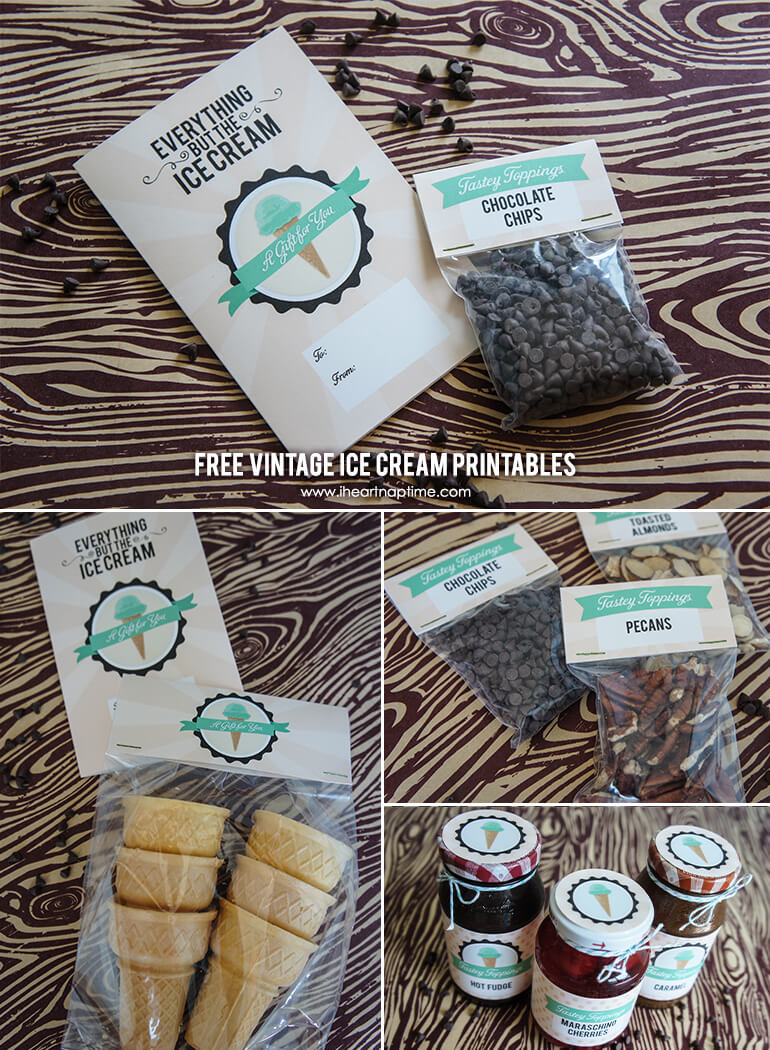 What you will need to create this gift set:
My FREE Vintage Ice Cream Printable Set (for personal use only)
A planter tub (I got mine at Target for $14)
Smuckers toppings
Maraschino Cherries (I used the target brand)
Your favorite toppings (almonds, pecans, chocolate chips, m & m's, etc)
Ice cream cones
5″ x 10″ cellophane bags (I get mine at Hobby Lobby. Make sure they have folds in the side so they expand)
3″ x 4″ cellophane bags
Ribbon
Bakers Twine
Just print out the printables and start assembling! You can make this gift as large or small as you like. I made this for a family of 3, so I wanted them to have seconds :)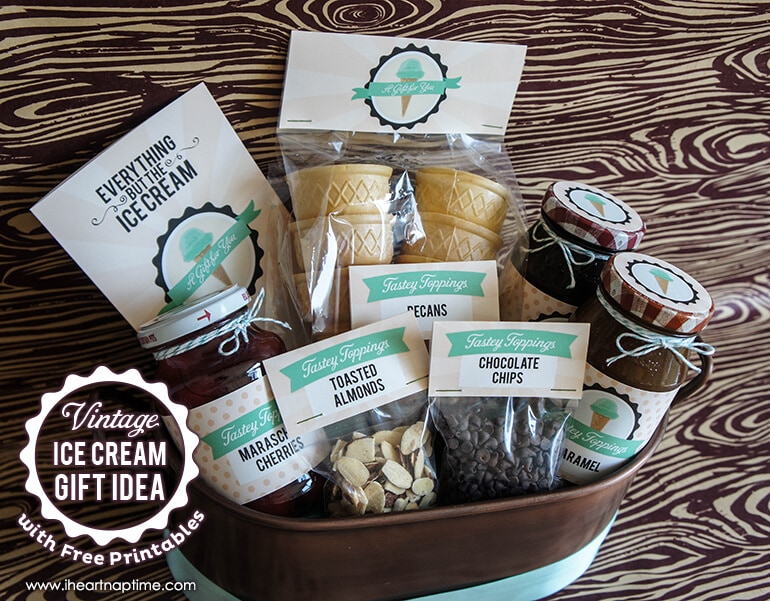 For other fun tutorials, recipes and projects, check out my blog: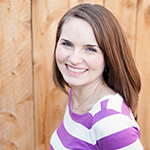 Erin is the owner and designer behind Strawberry Mommycakes. She designs fun and adorable printables for parties and crafts that can fit any budget. She has two adorable kids and the most supportive husband in the world! If she's not designing or watching her kids, she's probably cleaning, cooking, reading, playing on Pinterest, or going for a drive and drinking a Pepsi…because Pepsi is awesome. You can also find Strawberry Mommycakes on Facebook, Pinterest or Twitter.