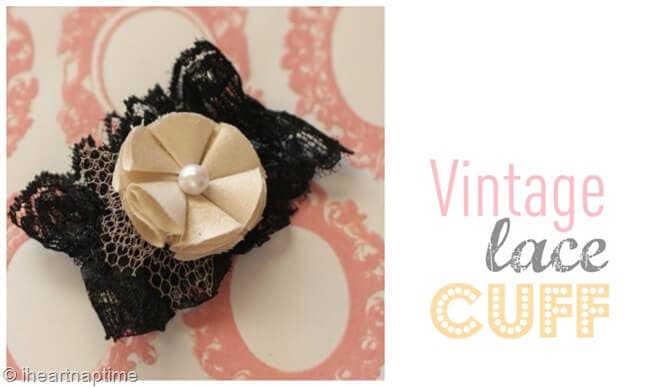 Today I'm going to show you how to make one of these fun vintage lace cuffs. They are super cute and easy to make. I promise you'll get tons of compliments out on your hot date!
Supplies Needed:
Stretchy Lace (Found at HL or Jo-Ann's)

felt

1 pearl

satin, or scrap fabric

tulle

hot glue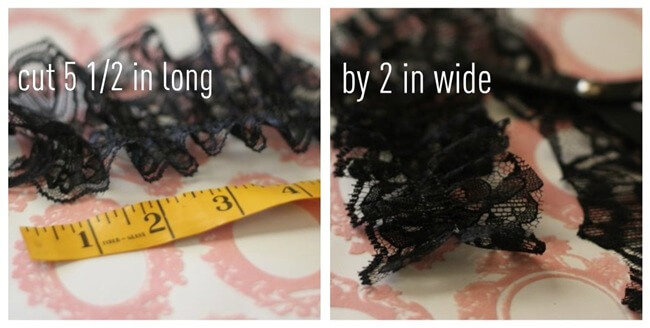 STEP 1:
Cut lace to desired length. I measured around my wrist and 51/2 in. was perfect.

Then cut lace to desired width. The lace was a little wide for my taste, so I trimmed it down to 2 in. following the same scalloped pattern.

STEP 2:

Cut (6) 1 1/2 in circles for the flower and (1) 1 1/2 in circle for the base. I used satin fabric for the circles.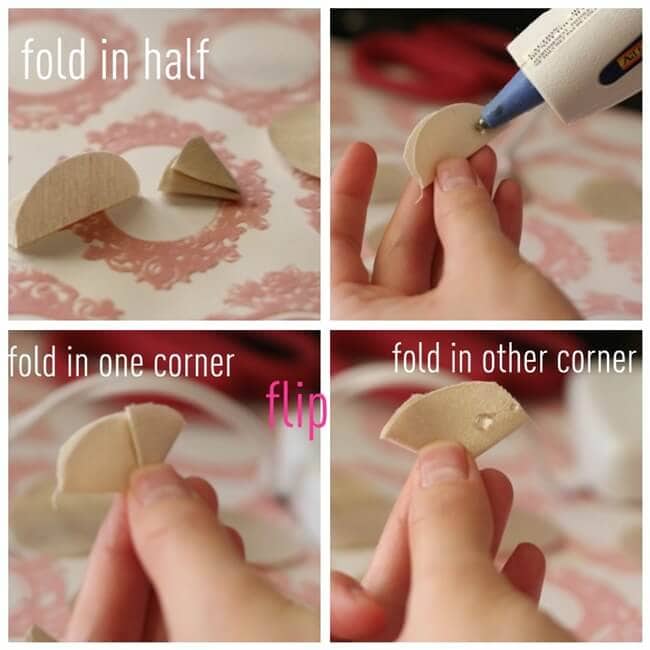 STEP 3 (Making the flower):
Fold circle in half. Place a little dab of glue in right corner and fold corner in meeting in the middle.

Flip circle over and then add a little glue to the right corner and fold in to create a slice of pie!

Repeat 6 times. :)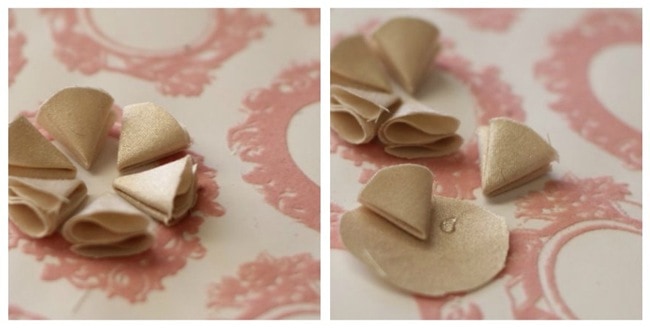 STEP 4:
Glue the 6 pieces onto the "base" circle creating a whole (yummy FRESH strawberry) pie!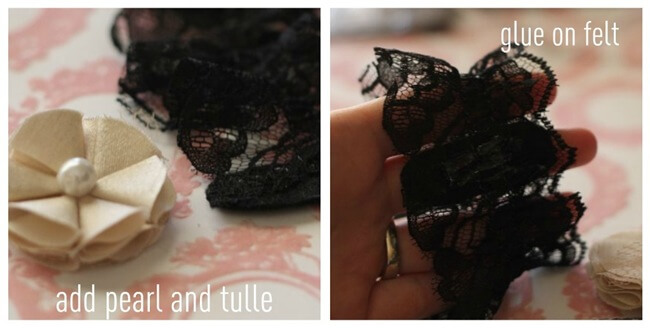 STEP 5:
Add pearl to center of flower and a little tulle underneath if desired.

Glue lace to felt piece and then hot glue the flower down covering the seam.
Now Enjoy your fun new vintage lace cuff!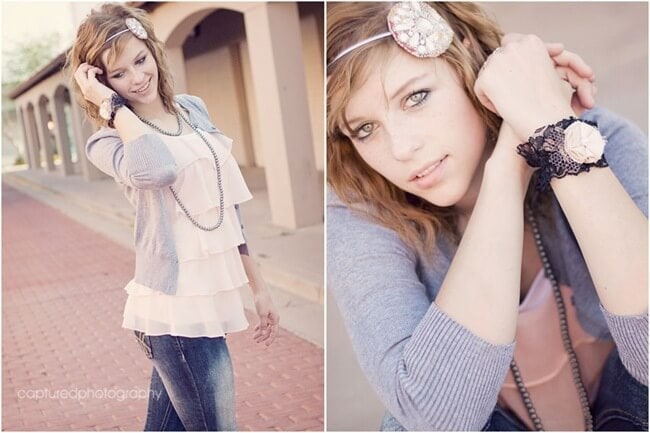 Photos by Captured Photography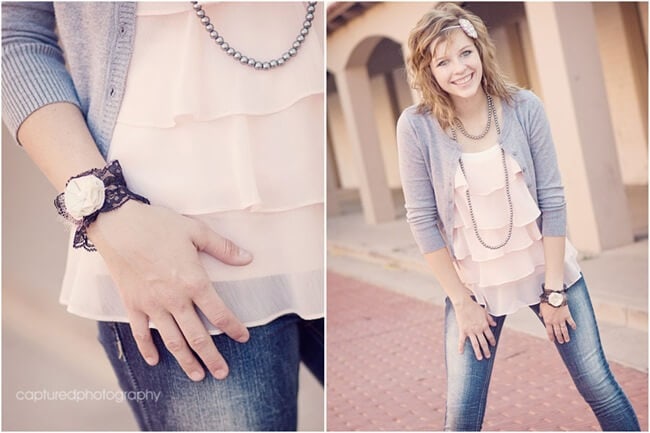 This post was originally posted on U-Create.
So are you going to make one?!
 I think they are super cute! :)