Are you all decorated for Halloween? Don't worry if not,  it's never too late! I have a SUPER easy Halloween tutorial for you today. But first I have a confession. I have a secret love affair with this thing called washi tape. I may even be considered a "hoarder" by now. My collection has surpassed 100 rolls. Yeah I'm pretty sure I'm just hoarding it now. Don't worry, I've got your back. There is 50 rolls up for grabs over here. I just can't help but obsess over the pretty patterns and colors. Most people use washi tape for cards and gifts but I love using it for all sorts of things. Check out this fun pumpkin below. I love how it turned out next to my Halloween display.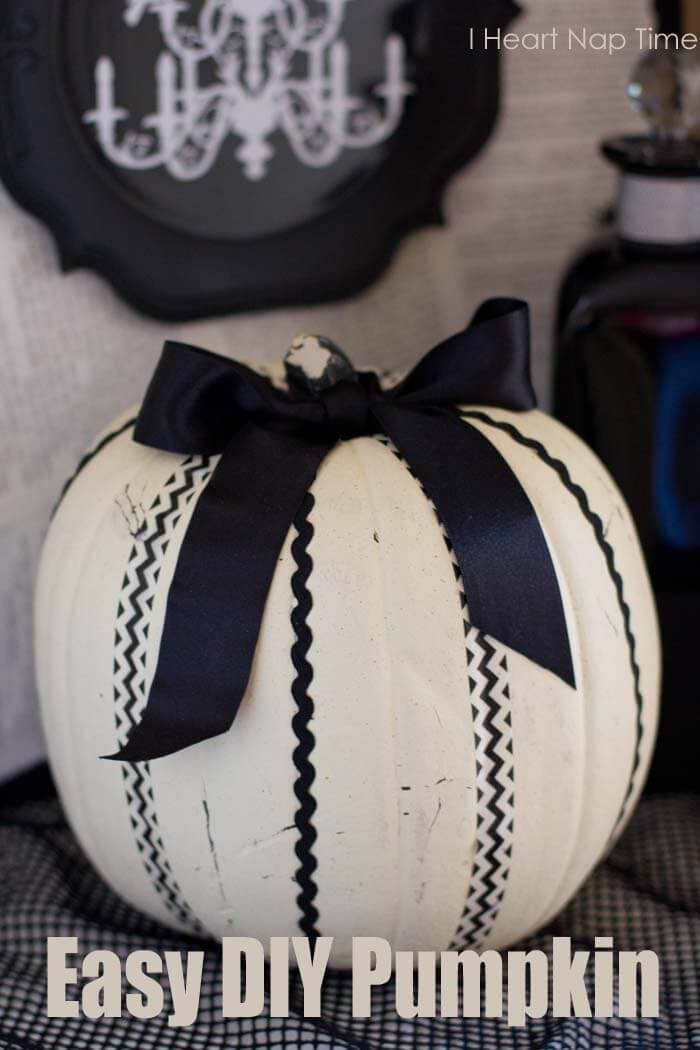 Supplies:
plastic pumpkin
washi tape (I found this chevron one at Downtown Tape for 2 bucks!)
ric rac
hot glue
ribbon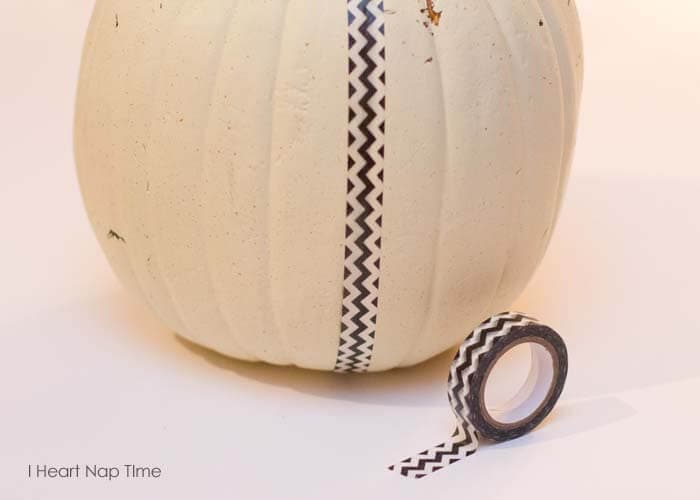 1. Start at the top of your pumpkin and tape down the line. Wrip tape at the bottom and push it down.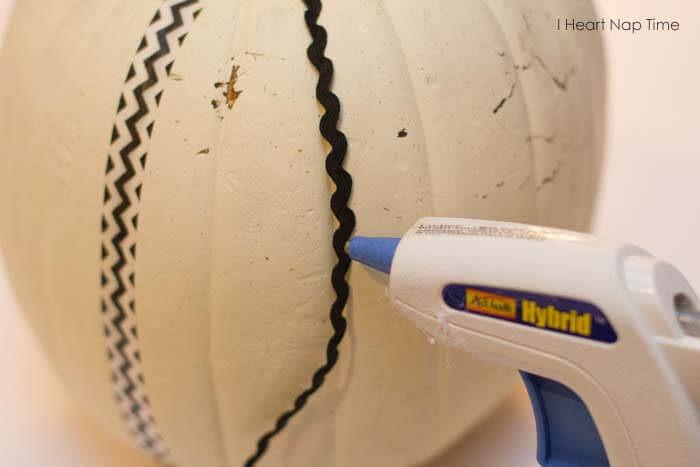 2. Skip a line/ridge and then move to your next line. Then hot glue a piece of ric rac (or another color of washi tape would be fun too) onto the pumpkin.
3. Repeat this pattern until you have finished your pumpkin.
4. Tie stem with satin bow.
Simple as that! You would never know this pumpkin took less than 10 minutes to make!
You can also watch a video tutorial I did on Fox 10 here:
FOX 10 News – Phoenix, AZ | KSAZ-TV
So has your washi tape obsession begun? Should we start a club? ;)
If you liked this post you'll love: Holiday crafts, washi tape cards, Easy candy corn gift