Hey friends! Let's welcome today's guest Vanessa from See Vanessa Craft. She's sharing a super fun and unique wedding gift idea. Take it away …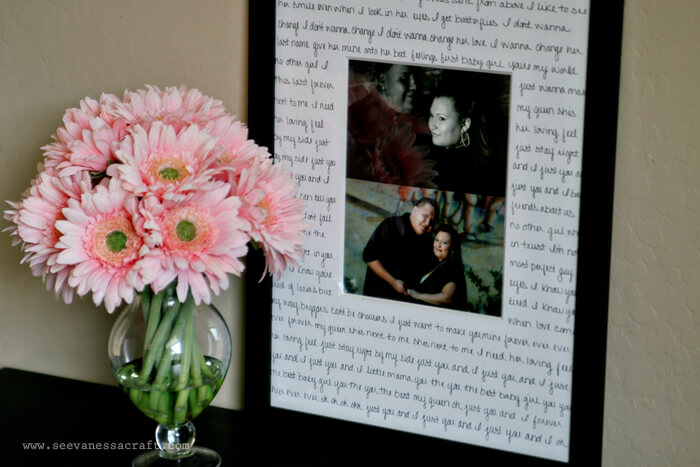 Hey guys, I'm excited to be guest blogging here! Thank you so much to Jamielyn for having me on her fabulous blog. So, my little cousin is getting married next month and I unfortunately won't be able to attend her wedding. Because I can't be there, I wanted to let her know that I was still thinking about her on her big day, so I came up with this wedding song gift idea. I asked her to email me her first dance song lyrics, which a friend of the groom wrote for the couple, and I turned them into a frame where she could put a photo of their first dance in. I love how it looks like abstract art from afar, but up close you can see that it's lyrics to a memorable song. I hope she likes it!
Supplies:
Frame
White Mat
Pencil & Eraser
Ruler
Acid Free Scrapbooking Pen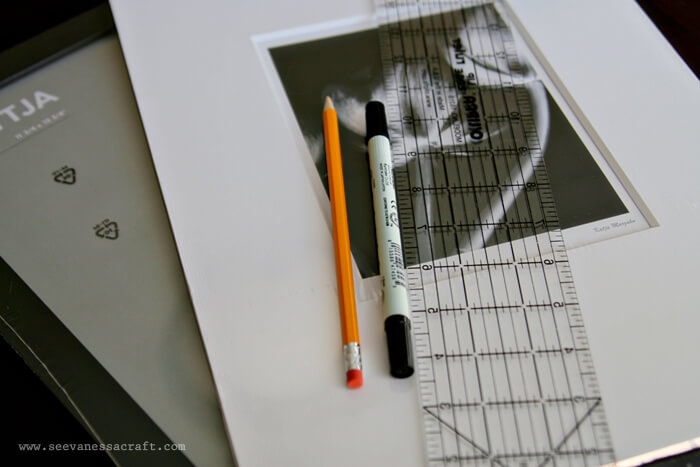 Instructions
Step 1: Holding the photo mat how you will be placing the photo inside, mark the mat lightly with dots every 5/8 of an inch down the side. Use a pencil for this.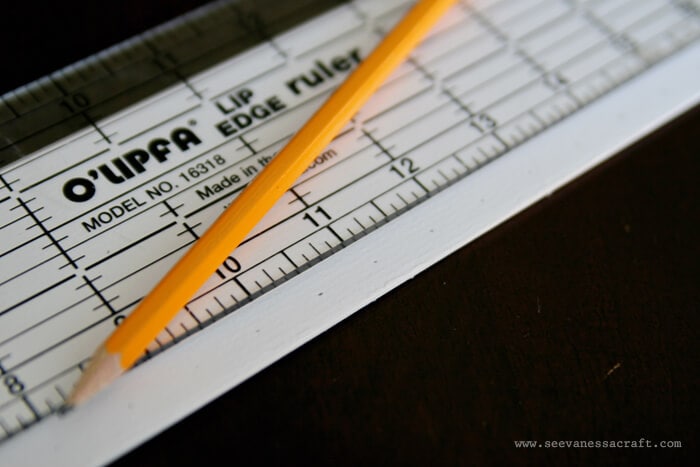 Step 2: Using the dots as a guide, draw a light line with a pencil horizontally across the mat every 5/8 of an inch.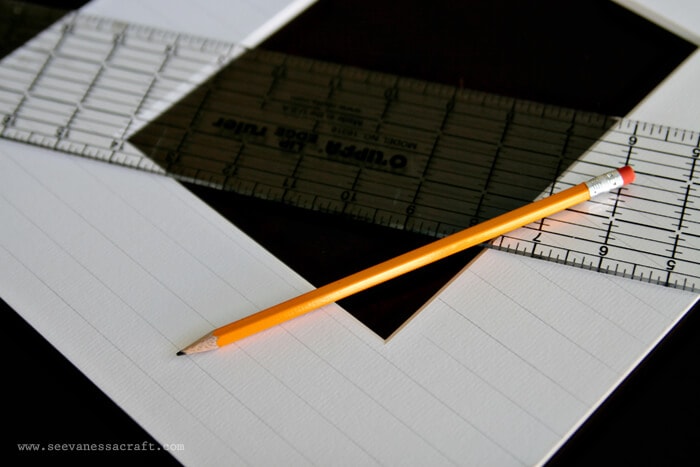 Step 3: Using an acid free scrapbooking pen, write out the first dance song lyrics on the mat. Use the lines as guides to help keep your writing straight. I didn't use punctuation or capitalization in my writing.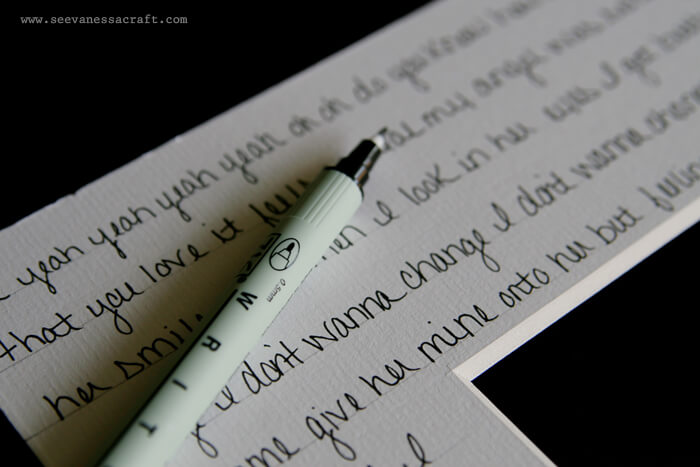 Step 4: Go back and erase the pencil markings.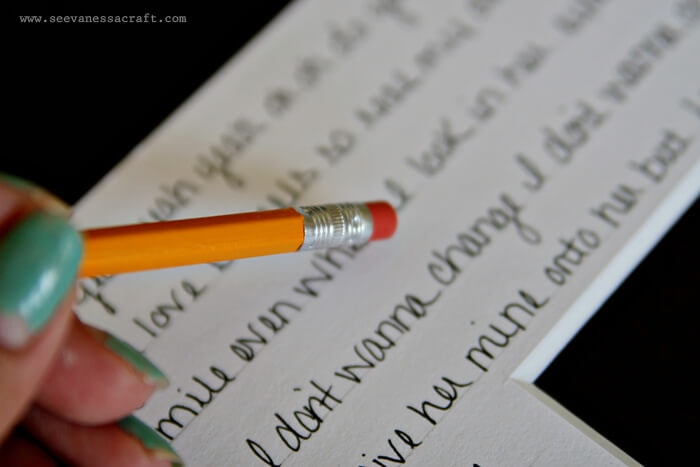 Step 5: Place the mat and photo of the couple's first dance inside the frame. You can place an engagement photo inside the frame as a place holder if you give this gift before the wedding.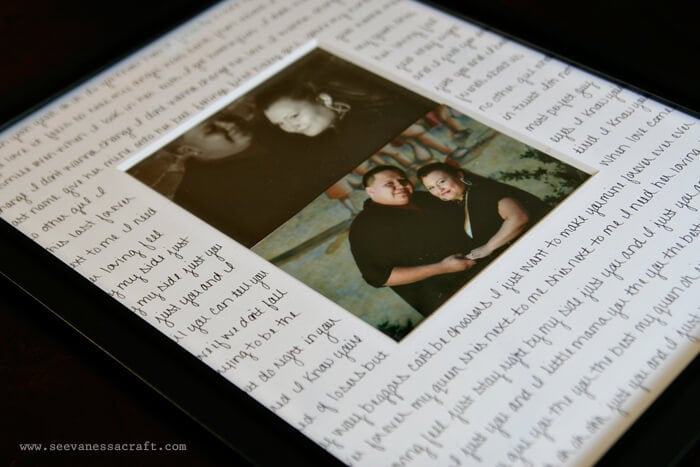 I'm Vanessa and it's my mission in life to spread my love of hot glue guns and glitter to others. You can find my crafty ramblings over at See Vanessa Craft. You can also find me on facebook, pinterest and twitter. When I'm not crafting something up, I'm busy chasing after my 2 year old son Logan. Some of my favorite projects include my son's woodland themed nursery, his 2nd goldfish themed party and a poinsettia burlap wreath that I still have hot glue gun scars from (but it was worth it).