Jump to Recipe⌄
White Chocolate Peanut Butter Krispies {Hello Summer}
Hi there I Heart Nap Time friends! My name is Kristyn, and I blog over at Lil' Luna.
I'm so excited to be here on Jamielyn's site. She one of my real life BFFs and I LOVE the girl and all her creativity! Today, I will be sharing an easy and delish recipe that the kiddos helped make and also helped consume. I think the hubby liked these more than anyone because he is a huge fan of White Chocolate and Peanut Butter together. What's best is these were so quick and easy to make. They're called White Chocolate Peanut Butter Krispies!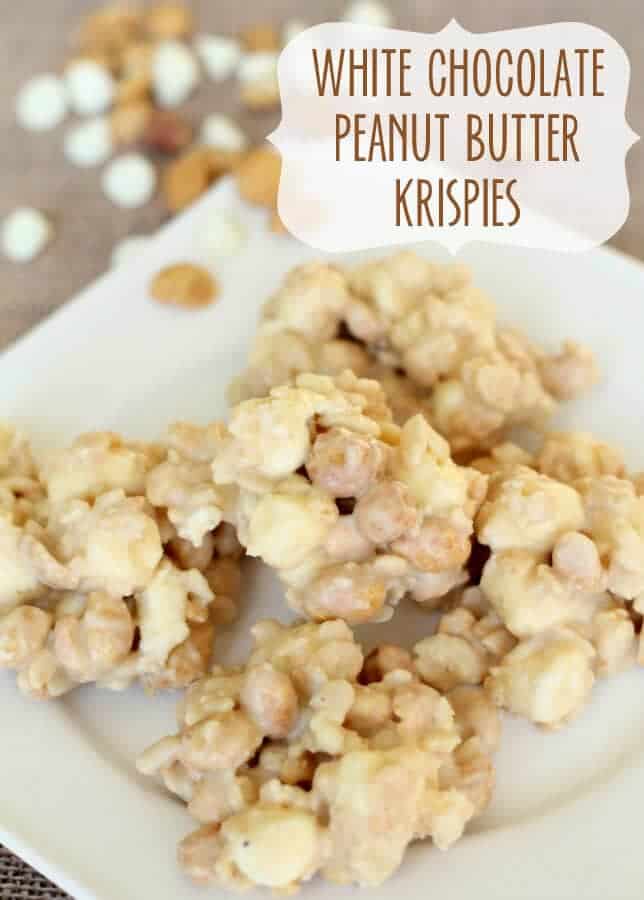 They come from the site Plain Chicken. I only made a few modifications, but they turned out FAB, and I can't wait to meet them again!
White Chocolate Peanut Butter Krispies
Ingredients:
2 cups Rice Krispies cereal
2 cups dry roasted peanuts
2 cups mini marshmallows
1/2 cup peanut butter
1 and 1/2 cups (12 oz. package) white chocolate chips
Directions:
Combine cereal, peanuts and marshmallows in a large bowl. Set aside.
In a pan melt white chocolate chips and peanut butter over low heat, stirring constantly.
Add white chocolate and PB mix to the cereal mixture and mix well.
Drop by tablespoons onto waxed paper and let set. Refrigerate for 1 hour. Store in airtight container.
All images and text ©
I LOVE quick and yummy desserts!
For more yummy recipes as well as some fun tutorials and printables be sure to come on over to the blog to check them out!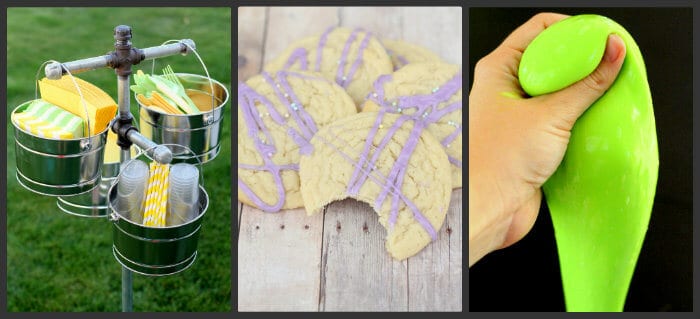 Thanks for having me here today, Jamielyn!
ENJOY!

My name is Kristyn, and I blog over at Lil' Luna. It's a place to find all things creative including crafts, recipes, printables and more for any and all occasions. Come on over and say hi.
THANKS Kristyn for sharing this fun project during our Hello Summer Event! Click HERE to see more ideas from the event.