WIWW Post {SNAP version}
Today I thought it would be fun to participate in WIWW (What I wore Wednesday at The Pleated Poppy). Since last week was probably the first week in a LONG time that I put on makeup more than once. You know for SNAP and all…
Most days you can find me in yoga pants and a pony tail at 5pm…just saying. ;)
So since it was GORGEOUS in Utah and I may have actually got dressed up, my friend Linda (from Craftaholics Anonymous) and I decided to have a little photo shoot. We had way too much fun!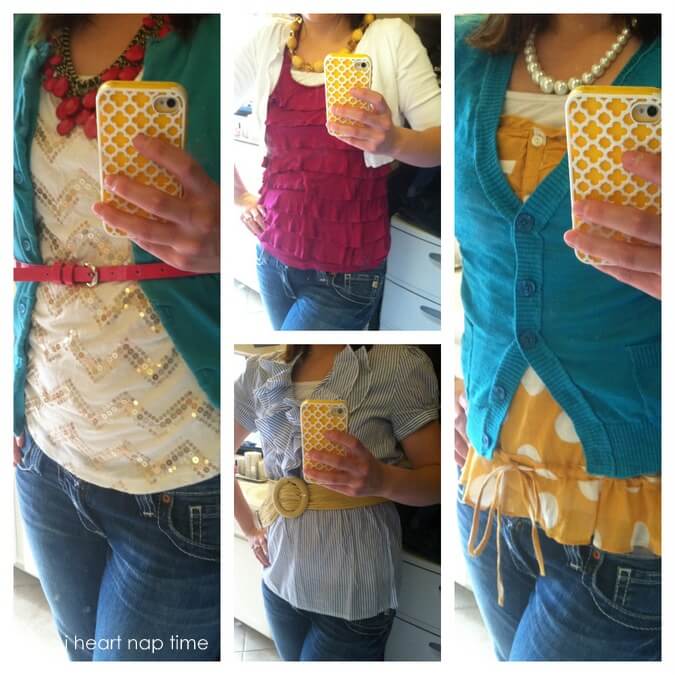 I was actually pretty nervous to head to SNAP. Gah, what do you wear being in the same room with so many trendy woman?! I posted this pic to my instagram feed and my insta friends helped me decide on what to wear (thanks girls)! They voted no belt and unbuttoned cardigan.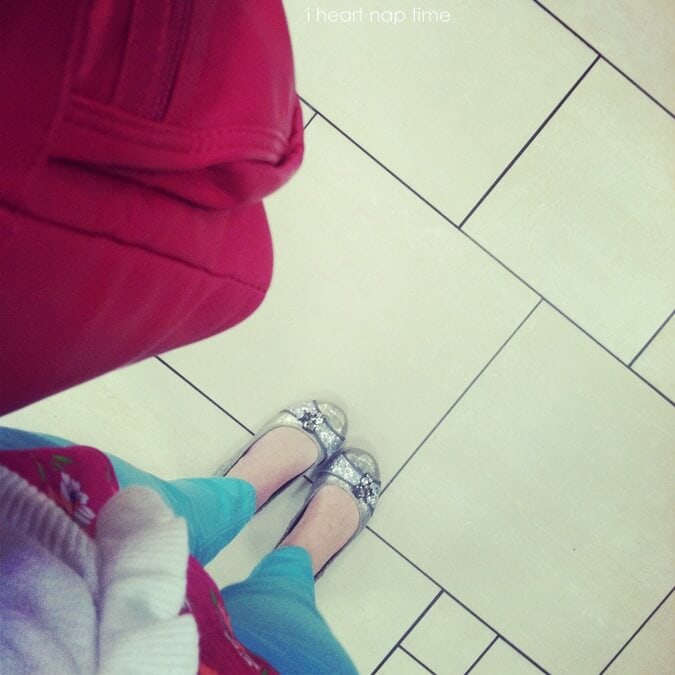 Day 1… wish I took a pic of my whole outfit. I will have to wear it again some time soon. :)
Turquoise pants: Nordstrom Rack
Pink shirt: Old Navy
Cardigan: Target
Flats: Nordstrom Rack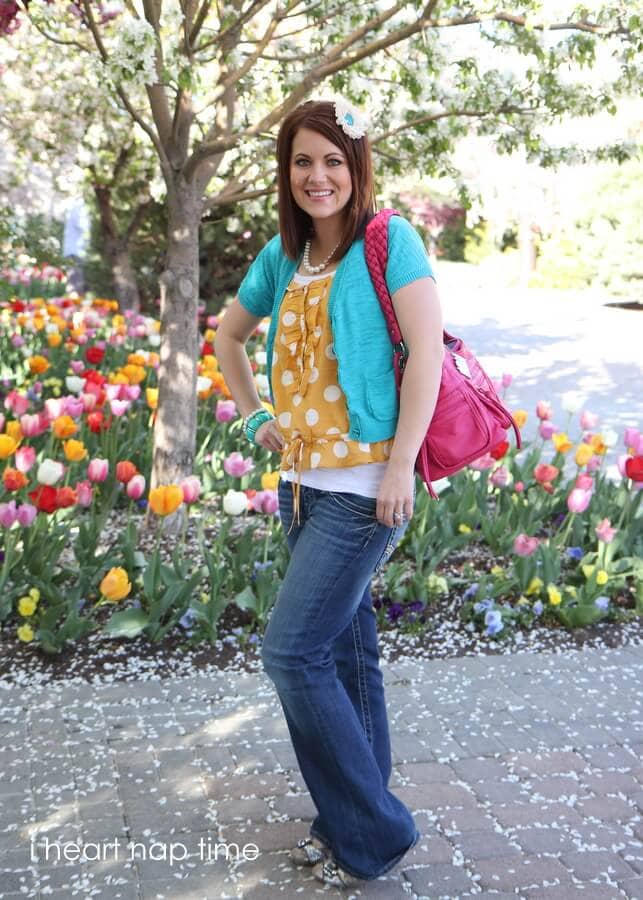 Day 2:
Yellow shirt: Old Navy
Cardigan: Target
Pants: Big Star
Flower: Handmade (tutorial here)
Bracelets: Old Navy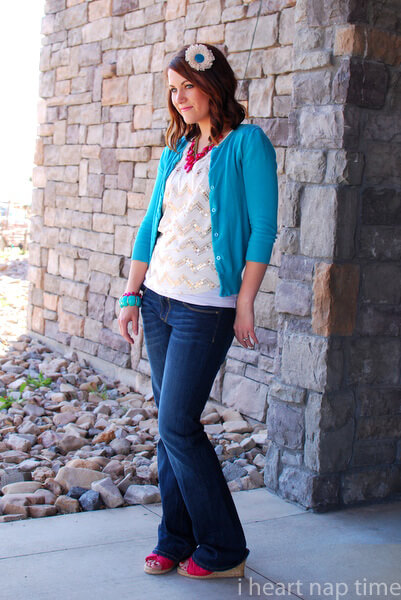 Day 3:
Cardigan: Nordstrom Rack
Chevron shirt: Target
Jeans: Nordstrom Rack
Pink shoes: JC Penney
Pink Necklace: Nordstrom
Accessories… okay so I wore the same ones both days… whoops!
I'm seeing a pattern here. Apparently I only wear bright colors and shop at Nordstrom Rack, Old Navy and Target. Or those are just the 3 stores I hit before SNAP! ;) Where do you guys shop?
So what do you think? Would you want to see more WIWW posts?
Come back tomorrow for the full SNAP recap + a nice SWAG giveaway!
Thanks for reading, have a fabulous day!