DIY Vintage Wood Halloween Sign by Courtney of Crafts by Courtney for I Heart Naptime.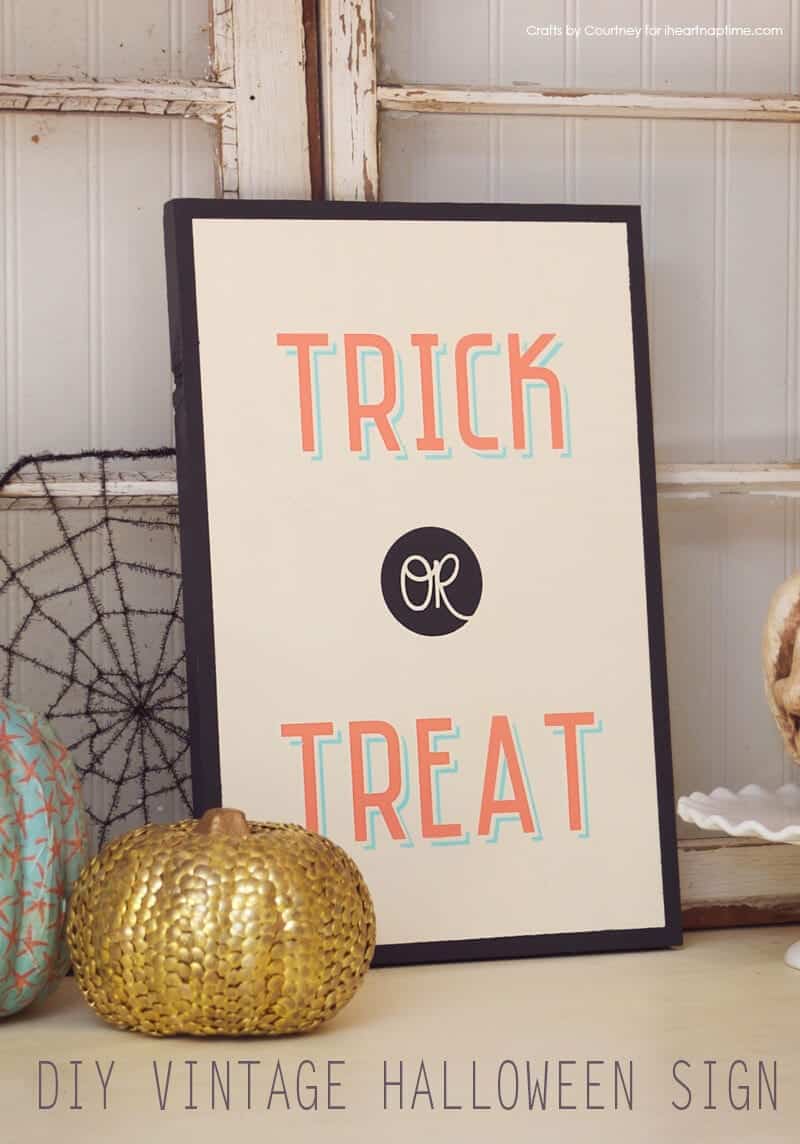 Hi everyone, It's Courtney with Crafts by Courtney again and I have another easy Silhouette project to share today.
I can't wait to show you how I created this cool Vintage Wood Halloween Sign I made for the house. One of my favorite parts about this sign are the colors. I have a certain color scheme in my house and like to incorporate them into all my holiday decor. The blue and coral colors are my favorite, but I think the touch of black gives it that perfect Halloween feel.
Supplies
For this spooky Halloween craft, you're going to need:
Wood Board (12″ x 17″)
Vinyl
Transfer Paper
Weeding Tool
Paint
Paint Brush
Washi Tape
Trick or Treat Sign Silhouetted File and Fonts
Finishing Wax (optional)
Getting Started
Before I began, I knew the colors I wanted to use. I also knew I wanted to give it a vintage/retro look with a font drop shadow. I had my super talented hubby help put the sign together and I think it turned out perfect. We created our template in Silhouette Studio.
Make sure to download it first.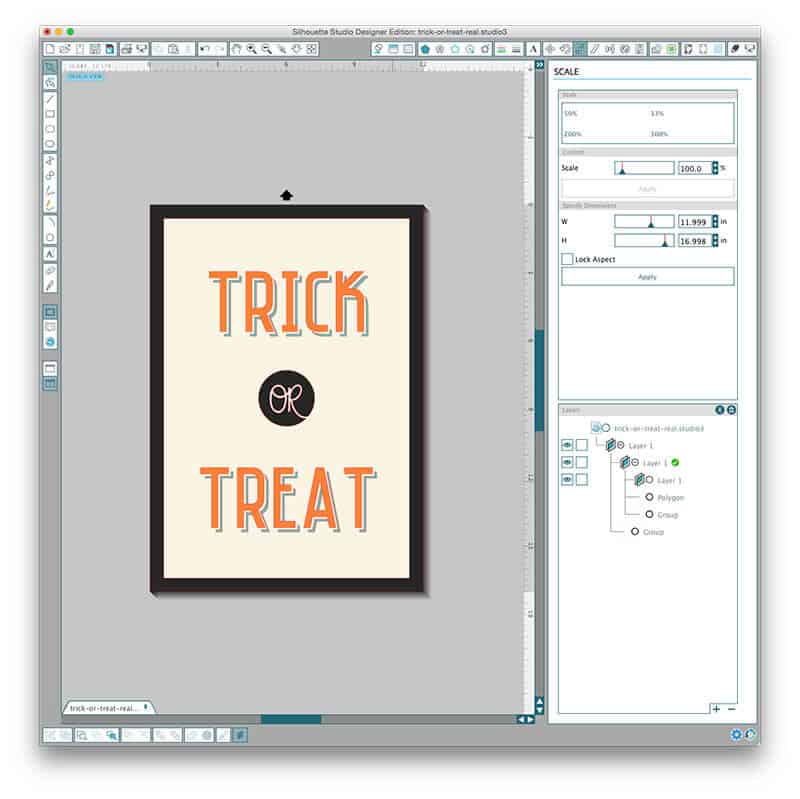 Step 1 – Paint Wood
To start, I headed over to Lowe's and grabbed a 12″ x 48″ wood board for the sign (and had it cut to 12″ x 17″).
Then, I went home and chalk painted it an old white color.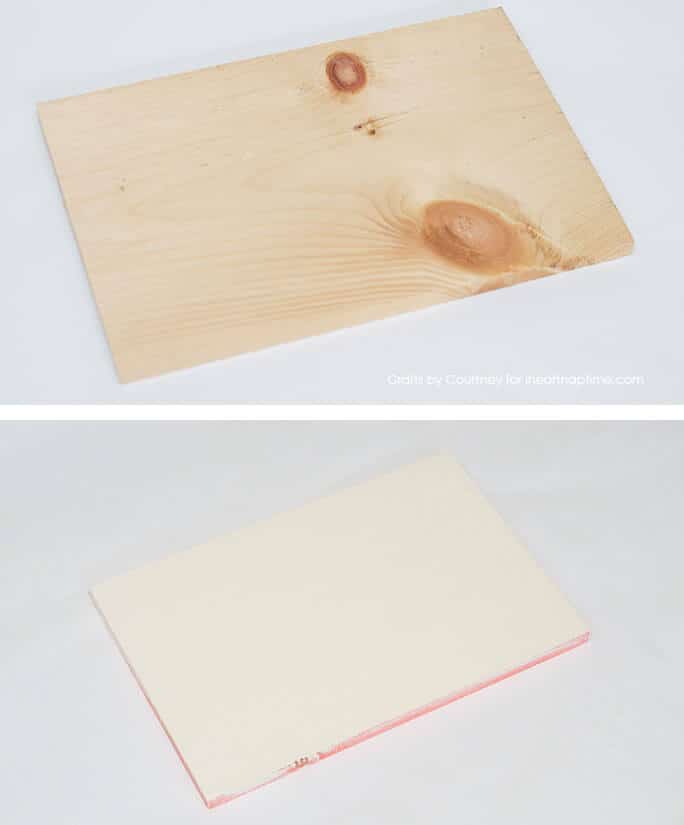 Step 2 – Cut and Transfer Text
Next, I cut my text out with my Silhouette Cameo and added it to my wood using transfer paper. I made sure to smooth down the vinyl once it was added to the wood, so the letters wouldn't come off when removing the transfer paper.
It went down perfectly!!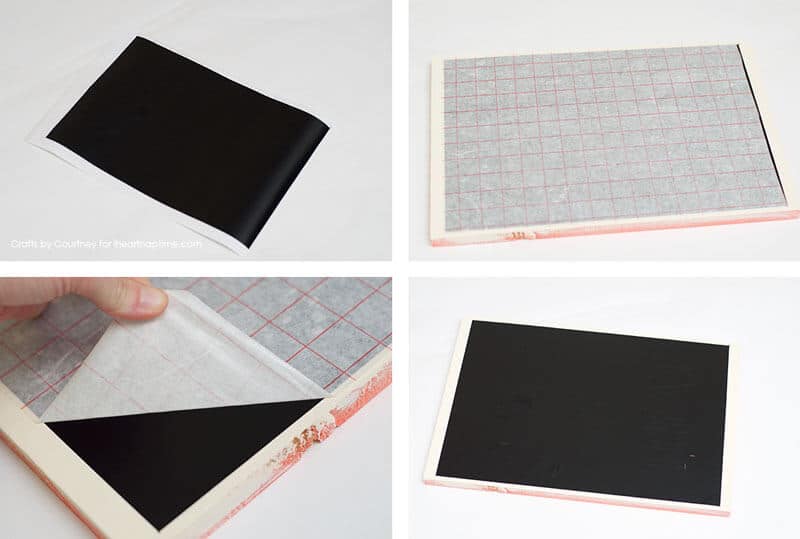 Step 3 – Weed and Paint Your "OR"
For this part, I started on the "OR" first since it was going to be a different color. I used my "handy dandy" weeding tool to remove the vinyl around the "OR", then painted it in with black.
When I finally peel up my vinyl, the "OR" will be all white!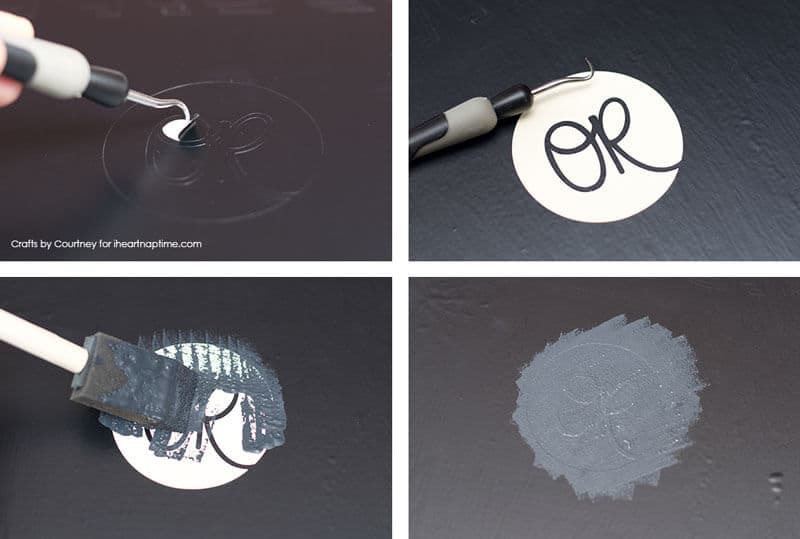 Step 4 – Weed and Paint Rest of Sign
Next, I started on the "Trick" & "Treat." I just removed the top letter for this part. Make sure not to peel up the drop show yet.
Then, I painted them with two coats of coral colored paint. Let each coat dry 15 minutes.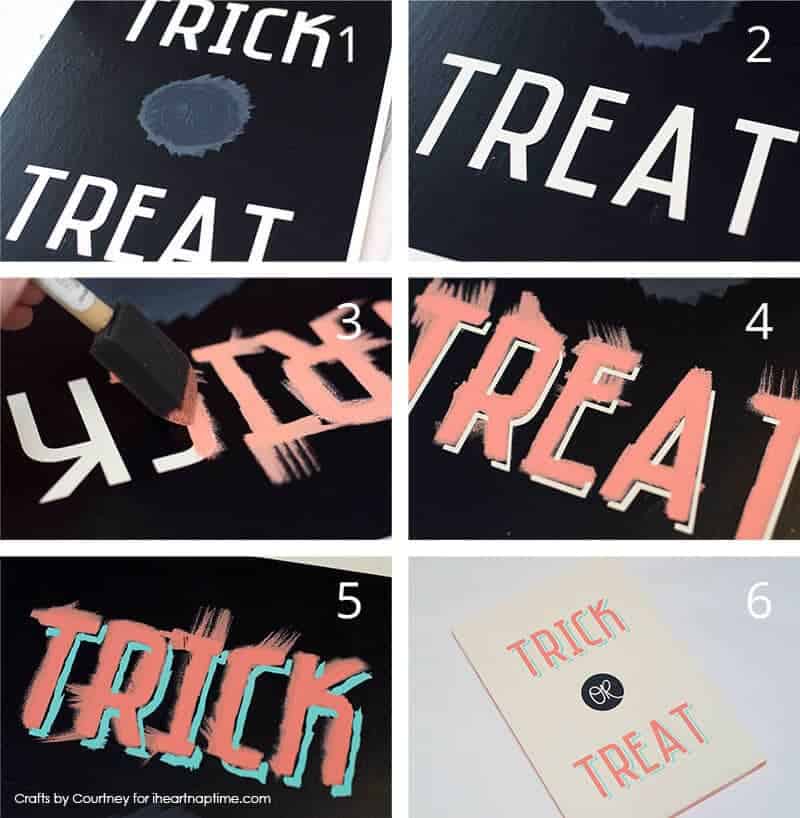 Now it's time to remove the drop shadow! YAY! I went over that section with a lighter blueish sea foam color. It's called Key West and I got it from Wal-Mart for .50 cents a bottle. It's a craft supply must have for me, every time I run into Wal-Mart I grab a bottle.
Step 5 – Add Your Border
I decided I wanted to add a border and that just taping it off would be best. I pulled out my "trusty" washi tape and taped off the ends. Then, I went over it with more black paint. Voila, all done! I think the color combination looks AMAZING, totally fits my style.
Finishing Touches
Finally, I went over the sign with a little Annie Sloan wax I had on hand.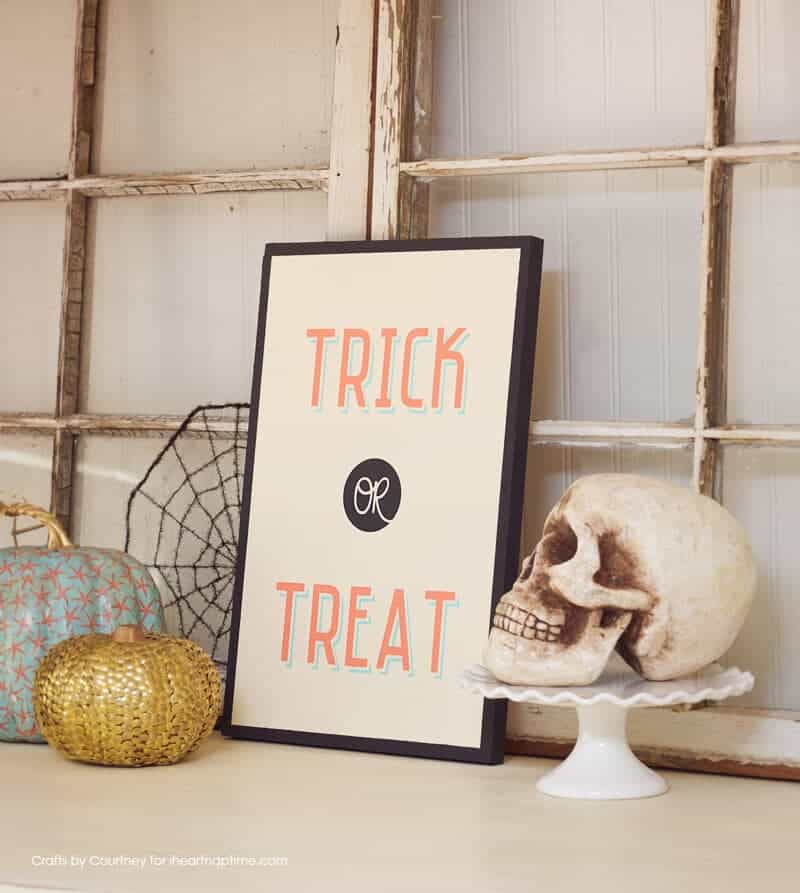 Now I'm ready to display. It's looks perfect sitting on top of my entertainment center. I even added a coastal pumpkin I made last year that matches!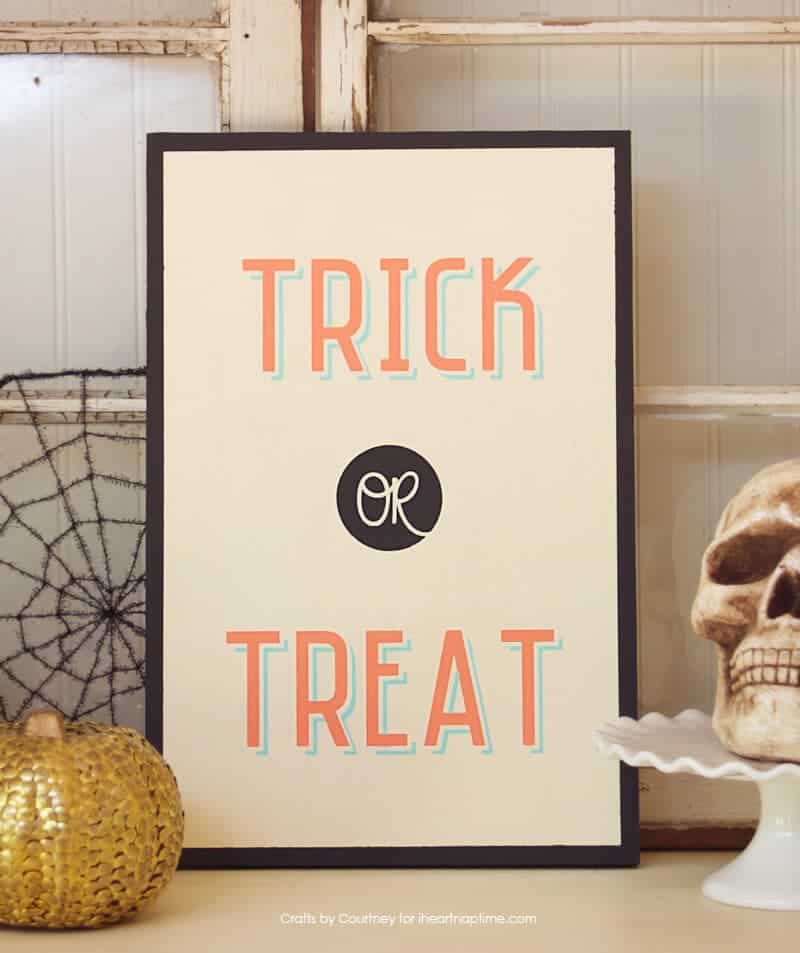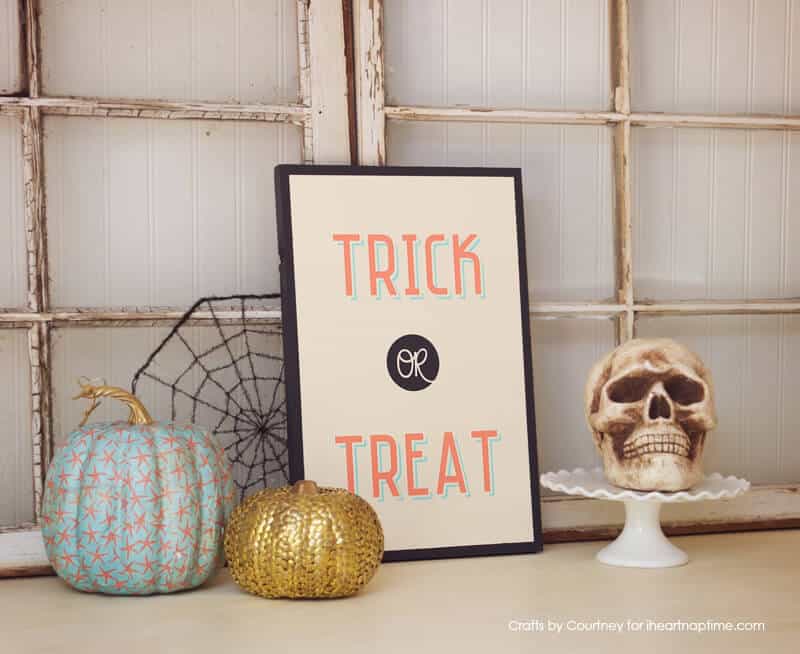 After the template was designed, it really only took me an hour or so to create this custom Halloween sign for the house! Plus, the only thing I needed to buy was the piece of wood, not too bad right??!!
Once again, I hope you enjoyed the post. Let me know if you have any questions. I would love to help out in any way I can!
Love this Halloween project? You'll enjoy these, too!