Wreath Ornament… a fun and easy holiday craft the whole family will enjoy creating!
Hi, there, sewing friends! This is Bonnie Ferguson from Fishsticks Designs. I've got a really easy and very cute handmade tree ornament idea to share with you.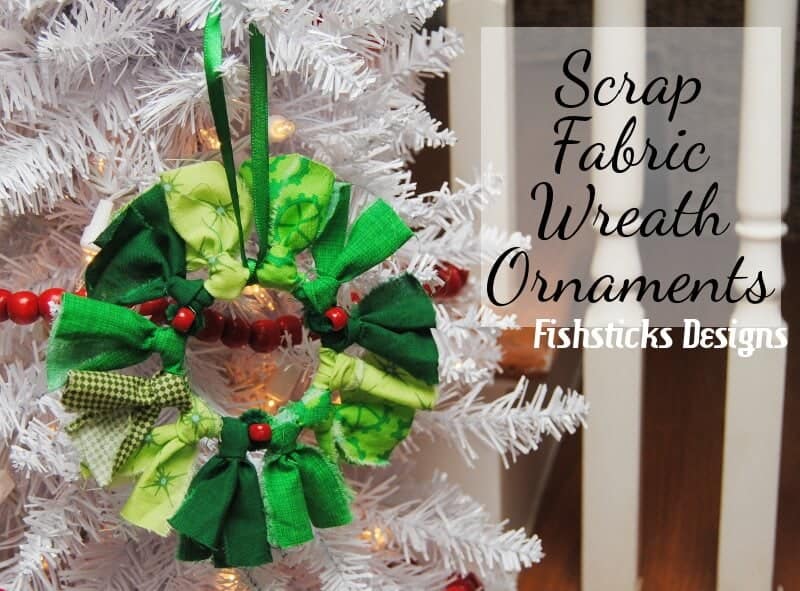 Before you get started, you'll need these Wreath Ornament supplies:
a small hoop (Child-size bangles are perfect! I found these 2 1/2″ diameter plastic bangles at our local Dollar Tree in a pack of ten.)
strips of green fabric ripped to approximately 1 1/2″ wide
green chenille stems
red beads
green ribbon for hanging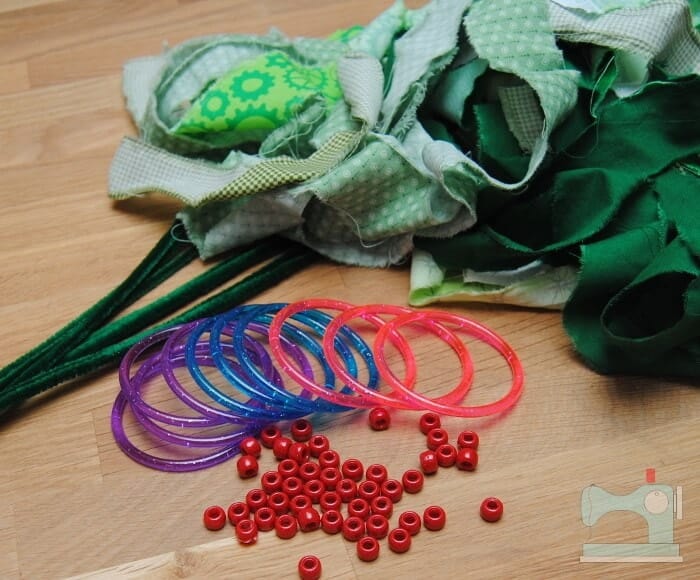 Wreath Ornament Instructions:
Cut your long fabric strips into 6″ pieces. (I piled mine on top of each other and used my rotary cutter.)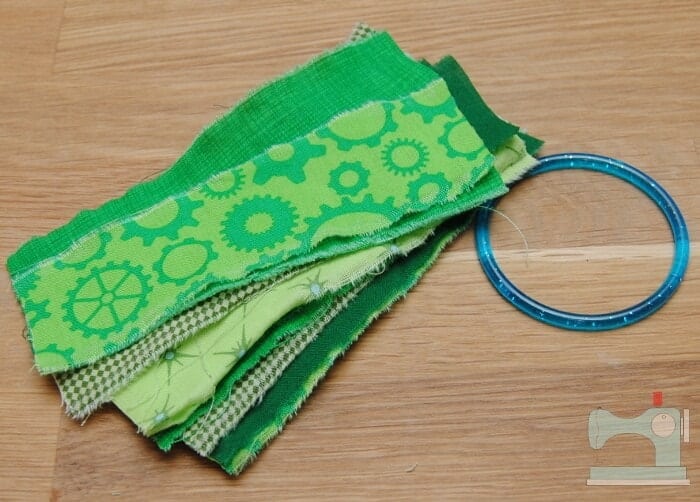 Fold one fabric piece in half and match up the long edges. Just press it down with your fingers in the center.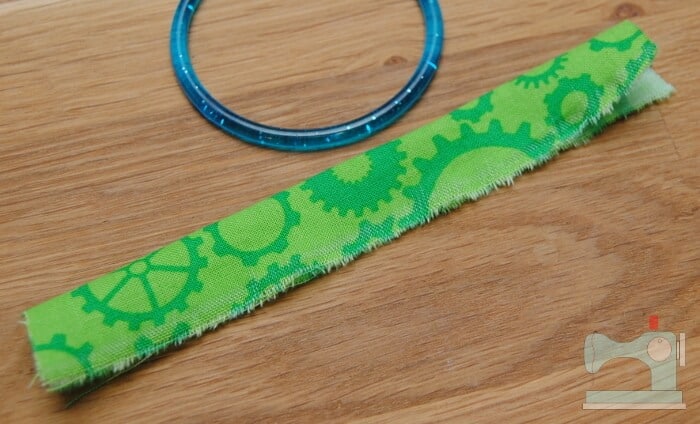 Now form a loop with the fabric piece and slide the loop under the edge of your hoop like this:
Guide the ends of the fabric up through the loop.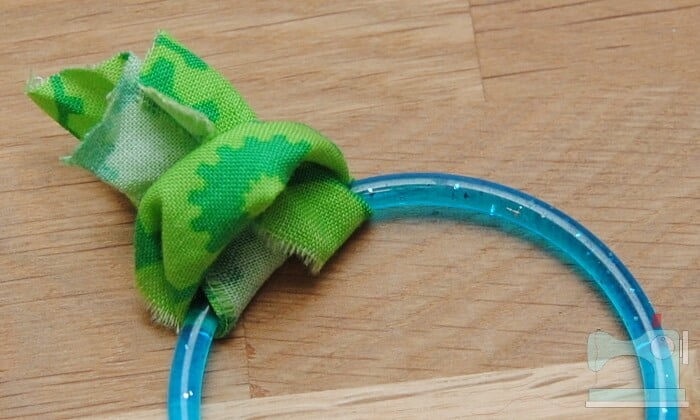 Pull the fabric tight on the hoop.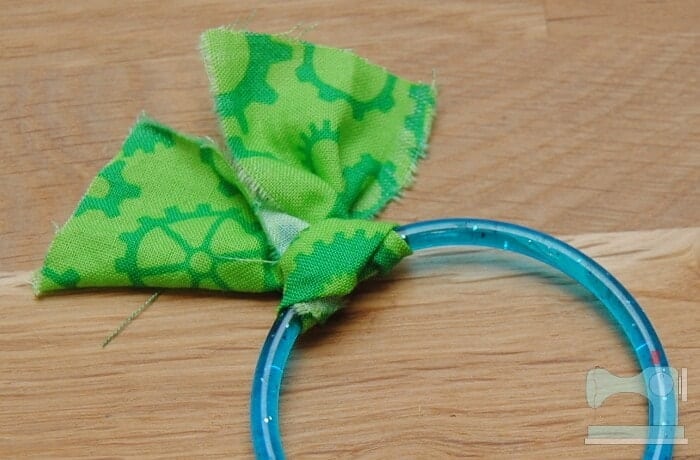 Continue doing this with your fabric pieces until you've filled the hoop tightly. (I used 12 fabric pieces on each of my hoops. Keeping the number divisible by three will let you place the bead "berries" evenly.)
Cut three pieces of chenille stem 2″ long.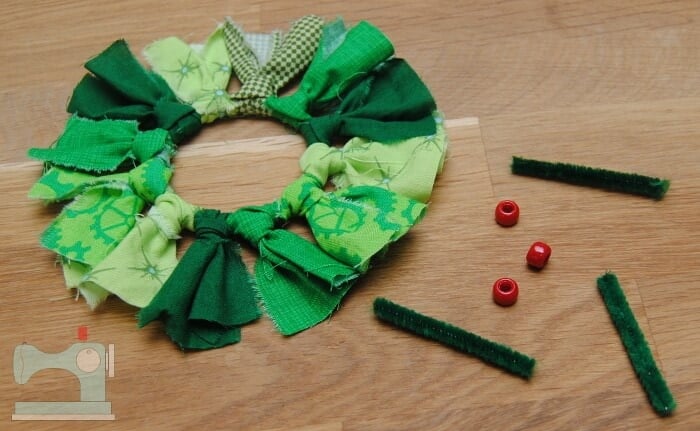 Slide a bead onto one piece of chenille stem.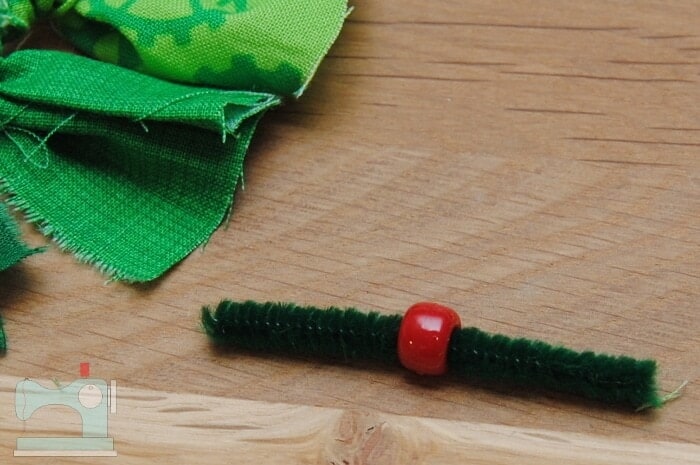 Wrap the chenille stem around the wreath in between two of the fabric pieces. Keep the bead on the side that will be the front of your wreath. Twist the ends of the chenille stem around each other to secure the bead in place.
Tuck the ends of the stem in towards the back of the wreath.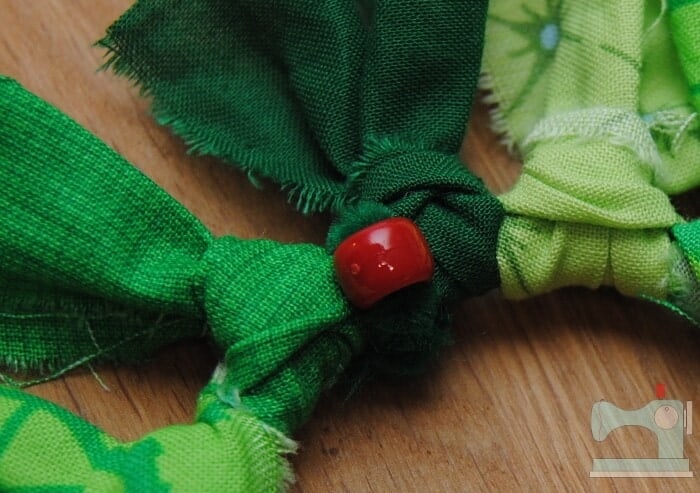 Add two more beads evenly spaced.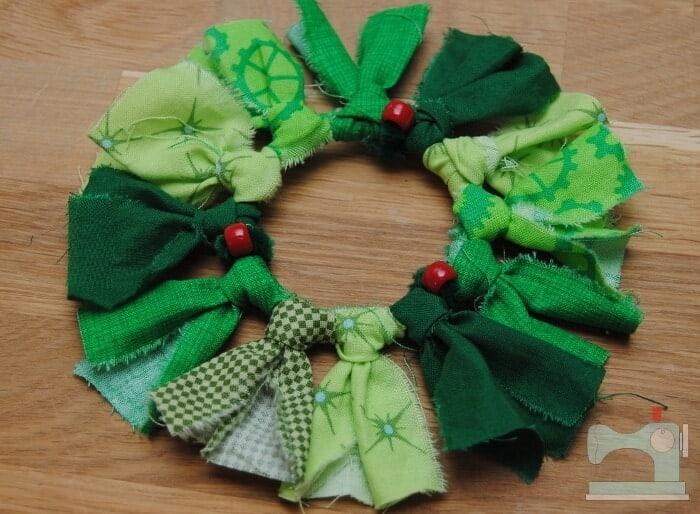 Tie on a ribbon to hang your new ornament.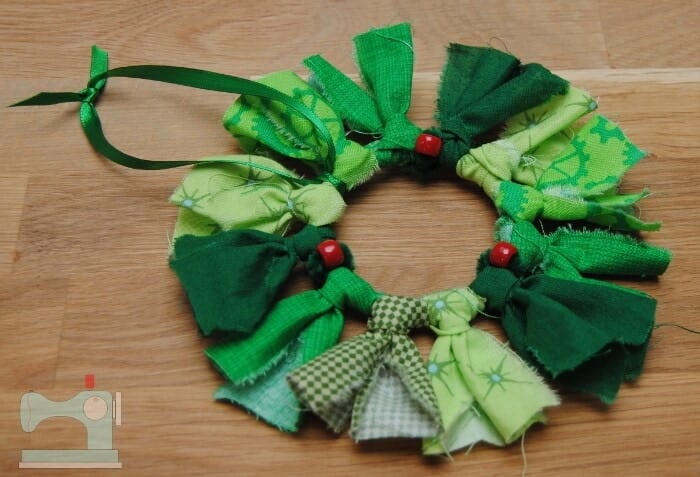 Make a few more!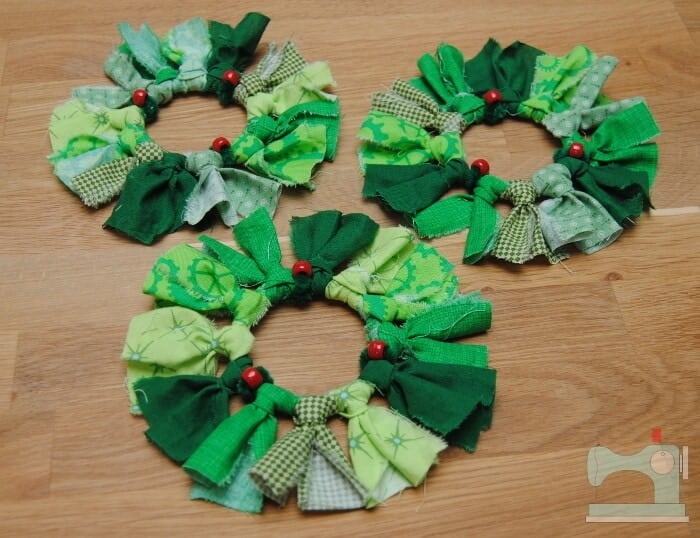 Thanks, Bonnie!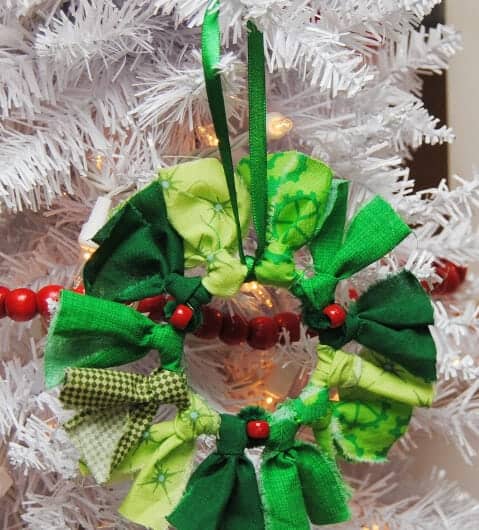 If you love this great ornament craft, you'll enjoy these too!