Yarn Wreath and Calendar
I've been meaning to post this yarn wreath and calendar that I helped my cute sister make a few months ago! Don't mind the bad pictures (these were all taken with my phone).
Anyways… last month my hubby was gone on a month long rotation (boo!) and I talked my sister into sleeping over one night before she headed back to college. She had been wanting to make some fun décor for her dorm room, so I thought these would be perfect!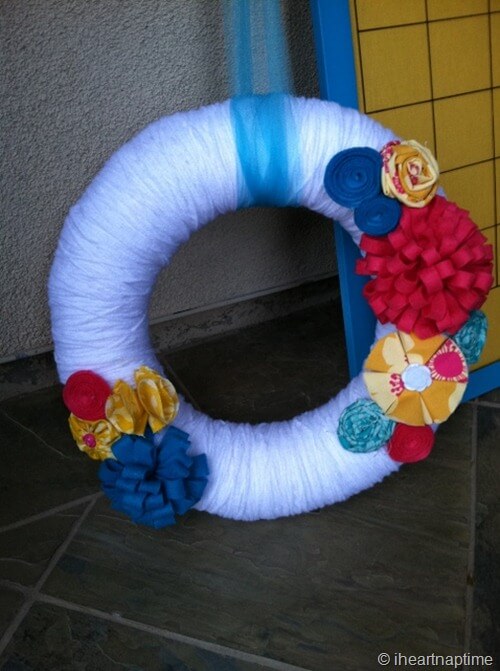 Sorry I didn't take too many pictures along the way… we were to busy chatting and laughing… you know what sisters do best! Basically all we did was wrap the wreath with yarn (yup, keep wrapping)! Then we dug through my fabric scraps and made some cute flowers to attach. If you're looking to see how we did some of the fabric flowers check here, here or here.

MY OTHER RECIPES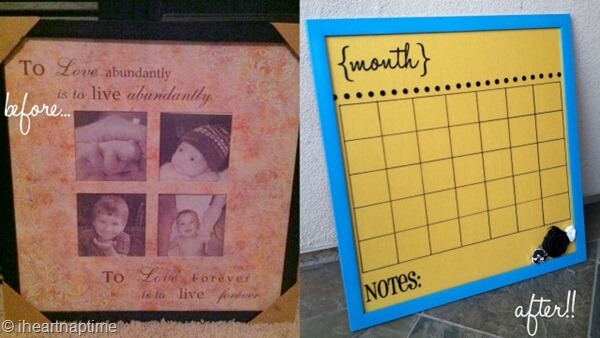 Then for the calendar my sister found this cheap frame for five bucks! First we spray painted it blue… love that color! Then we covered the cardboard with some yellow fabric for a bright fun look. You know so it's not so depressing looking at all the exams coming up.
While the paint was drying we printed out some vinyl with my Silhouette and drew in the lines with a permanent marker.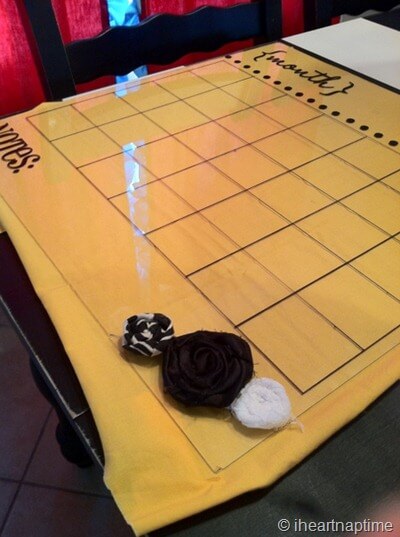 Then of course as we picked the glass up to put it back in the frame and the corner broke off. So we took some super glue and glued it back on!
There's nothing a few cute flowers can't hide! :)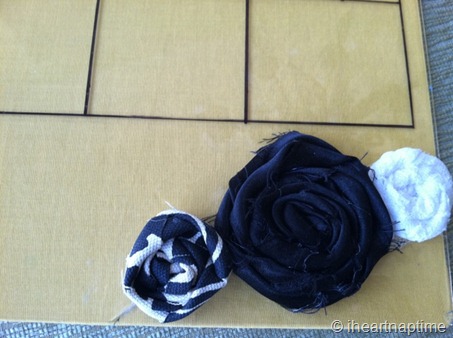 The frame covered the rest perfectly! :)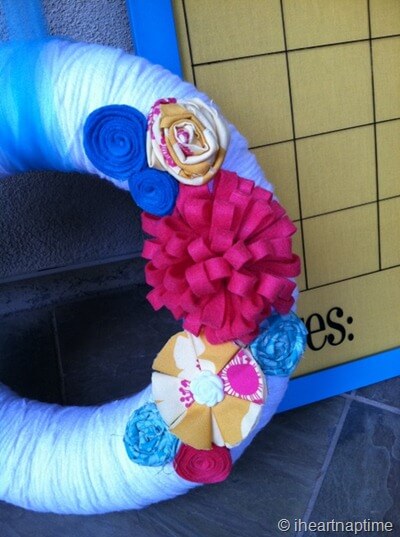 And here's a close up on the flowers. My sisters pretty crafty isn't she?!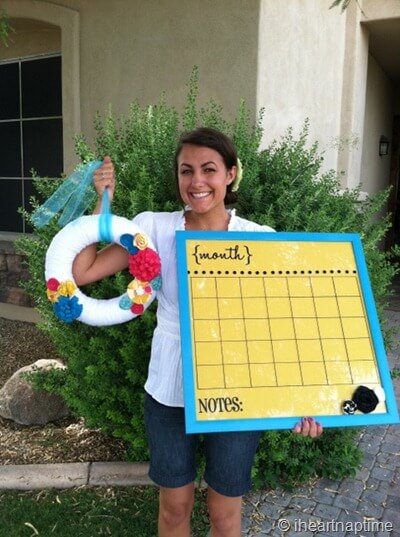 And there's my sweet sister all ready for college! I can't wait for her to come home for Thanksgiving! She is seriously the best sister I could ever ask for. She is probably the nicest person you will ever meet- everyone adores her! She was definitely the peace maker in our home growing up. And rumor has it she *may* be bringing home a boy friend for Thanksgiving… I really need to meet this guy! I secretly have been pinning "wedding ideas" you know just in case…
So do you have fun crafting with your sisters?