{Spooky} Yarn Wreath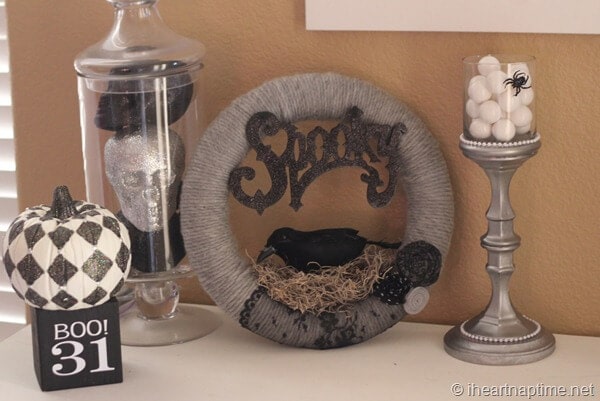 Hey friends! Hope everyone had a great weekend! Today I'm going to show you how to make this spooky Halloween yarn wreath I made on Arizona Midday.  I'll post the Skeleton Frame and Wreath hanger that were in the video tomorrow. :)
{Yarn Wreath}

MY OTHER RECIPES
Supplies:
Foam Wreath (Hobby Lobby)

Yarn (Jo-Ann's)

Lace (Jo-Ann's)

Flowers (Handmade)

Spanish Moss (from Dolllar Tree)

Black Bird (from Dollar Tree)

Spooky Sign (from Hobby Lobby)

tacky glue
Directions:
1. Glue one end of yarn to the wreath and wrap the yarn ALL the way around the foam wreath…yup keep going!! Once you reach the end tack it down with a little glue.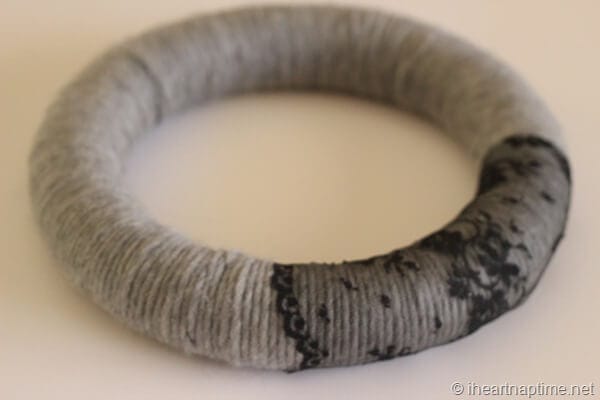 2. Wrap lace around back of the wreath and tack it down with tacky glue.
3. Add some hand made flowers (look here for tutorials) for a fun little touch.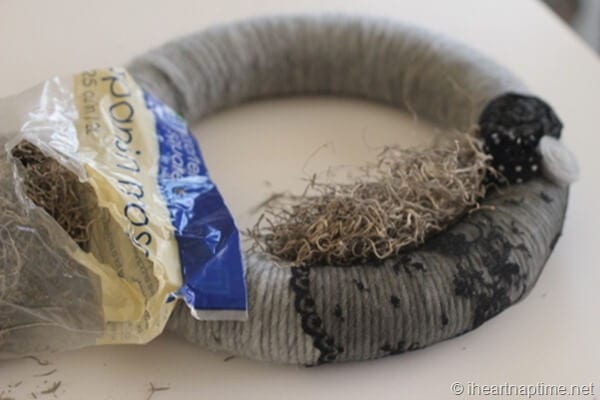 4. Glue Spanish Moss on top of the lace seam. Just a warning…this stuff gets pretty messy! ;)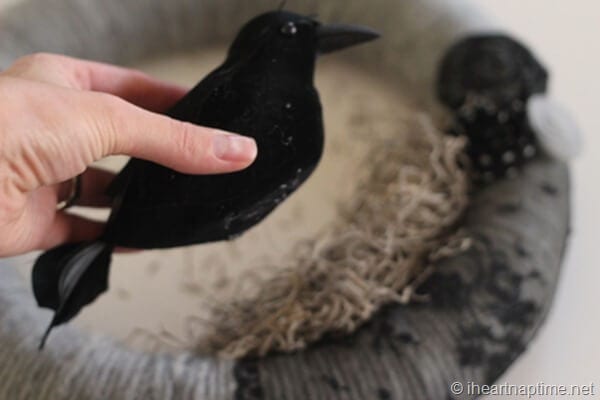 5. Glue black bird on top of Spanish moss.
Optional: Glue spooky sign to the top of the wreath.
Enjoy your new SPOOKY (my kind of spooky at least) Halloween yarn wreath!
Come back tomorrow to see the full tutorial for the skeleton frame and wreath hanger!

Thanks for reading! Have a happy Monday!