This simple recipe for yogurt sundaes is made with vanilla yogurt in a waffle cup with fresh fruit, chocolate and sprinkles on top. Easy and delicious!
Two of my families favorite things are yogurt and ice cream sundaes. We decided to take our love for both and make a yogurt sundae. These make the perfect summer snack hack, after school snack or movie night treat. The best part about these, is they are completely customizable and can be made with all your favorite toppings.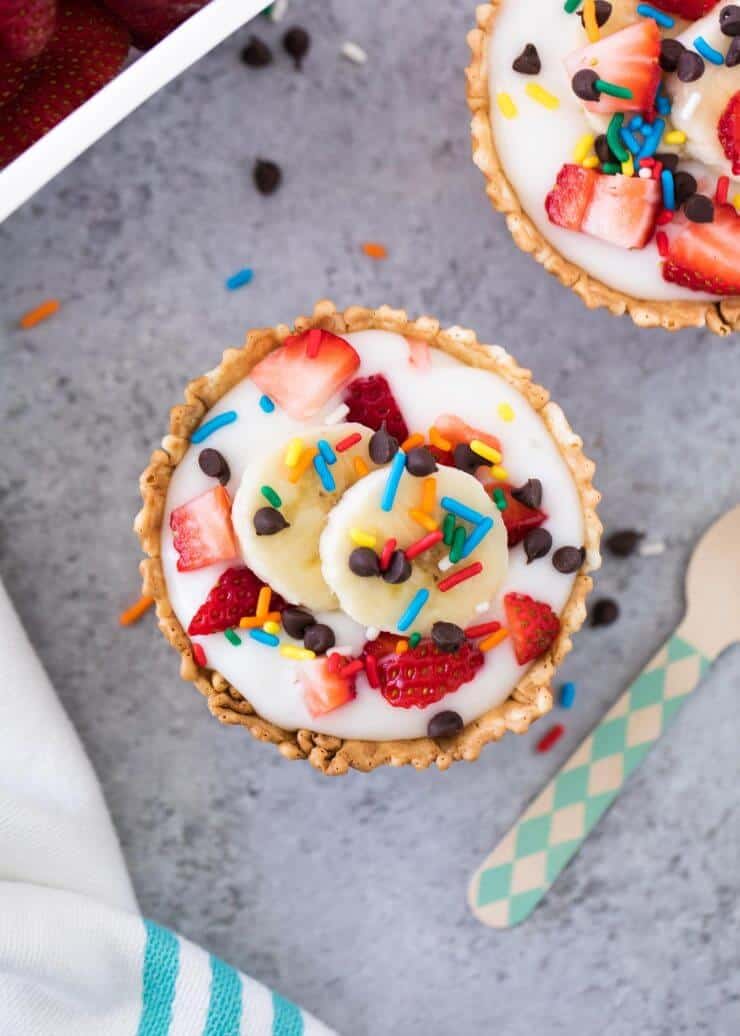 We made these last week for the post and definitely plan on making them again soon! My kids had fun helping, but of course I had to take some photos for you before they ate them. My family is used to me saying "wait I need to take a photo," but they were definitely not making it easier by all surrounding me at my feet, waiting to dig in. As soon as I finished, you better believe they devoured these as fast as they could. My 2 year old made a complete mess, but it was totally worth all the smiles. They are begging to make them again soon.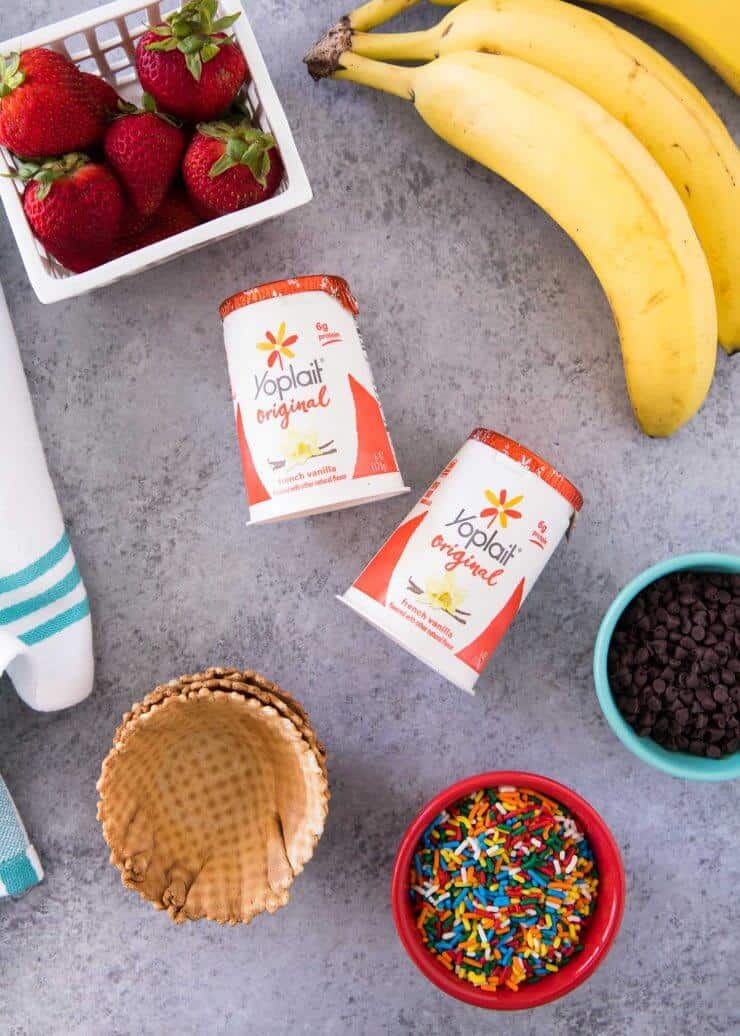 Yogurt Sundae Ingredients
These yogurt sundaes are so easy to make with just a few simple ingredients. The flavor combinations really are endless, especially with Yoplait since there are over 100 flavors! A full list of Yoplait flavors can be found at Yoplait.com/products.
Yoplait Original Yogurt
Waffle cups
Chopped berries
Sliced bananas
Optional sundae toppings: mini chocolate chips, sprinkles, nuts, etc.
Sometimes we'll add the toppings right into our cup, but when it's a special occasion we'll pull out the waffle cups. All you need to do is scoop the yogurt into the cups and then layer with fruit and your favorite sundae toppings. Super easy and fun!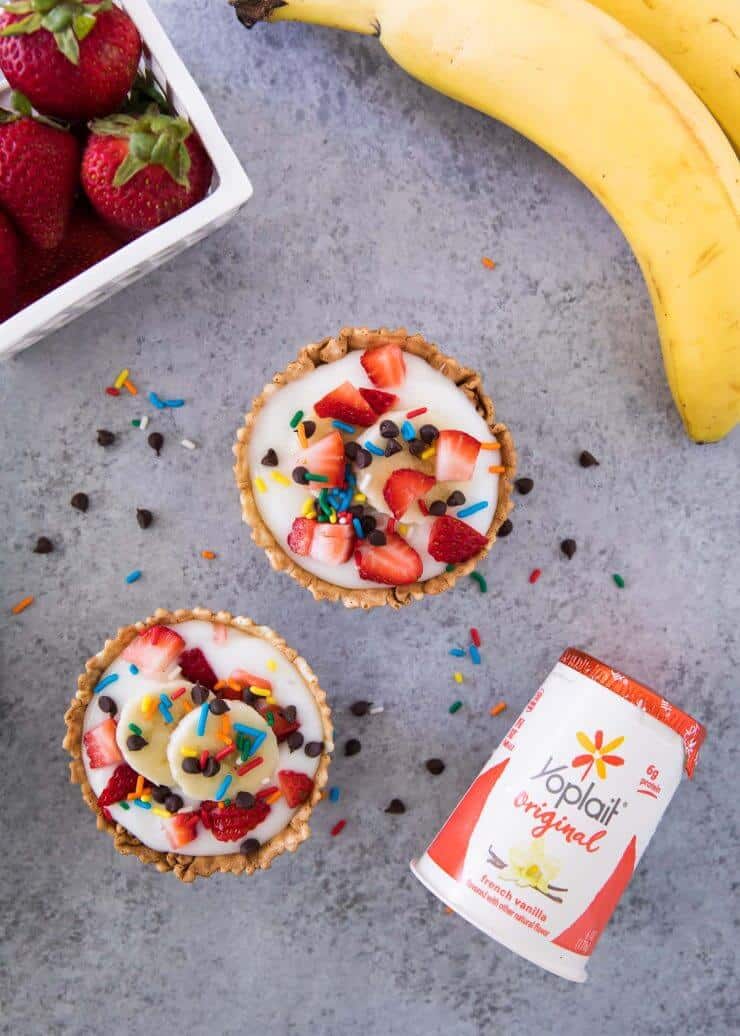 Hope you and your kids enjoy. These would make the perfect after school snack for the first day of school, or anytime really. :)
This post is in partnership with Yoplait. From Mix-Ins and Dippers to Yoplait Original, Yoplait has something everyone in the family will love. More information on Yoplait products can be found at Yoplait.com.