Here is the easiest way to clean your washer …all it takes is ONE ingredient and a few minutes to leave your washer smelling squeaky clean.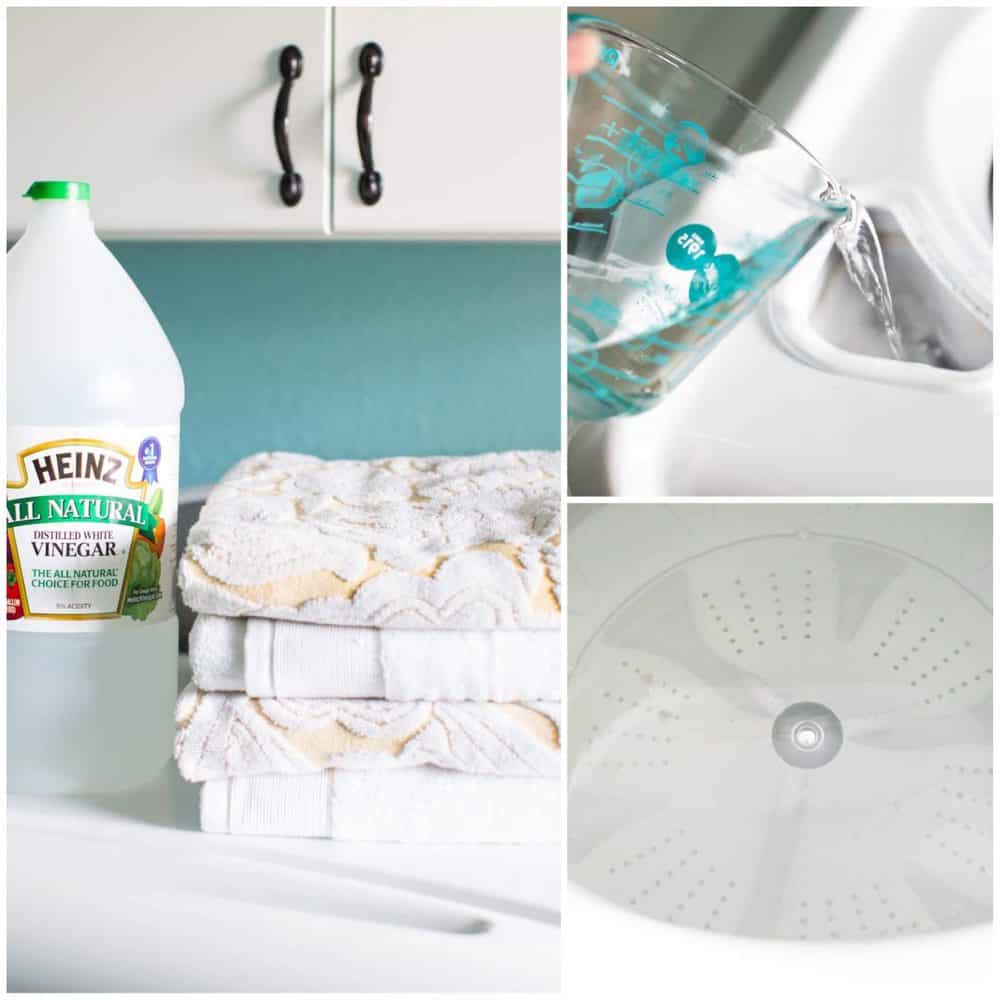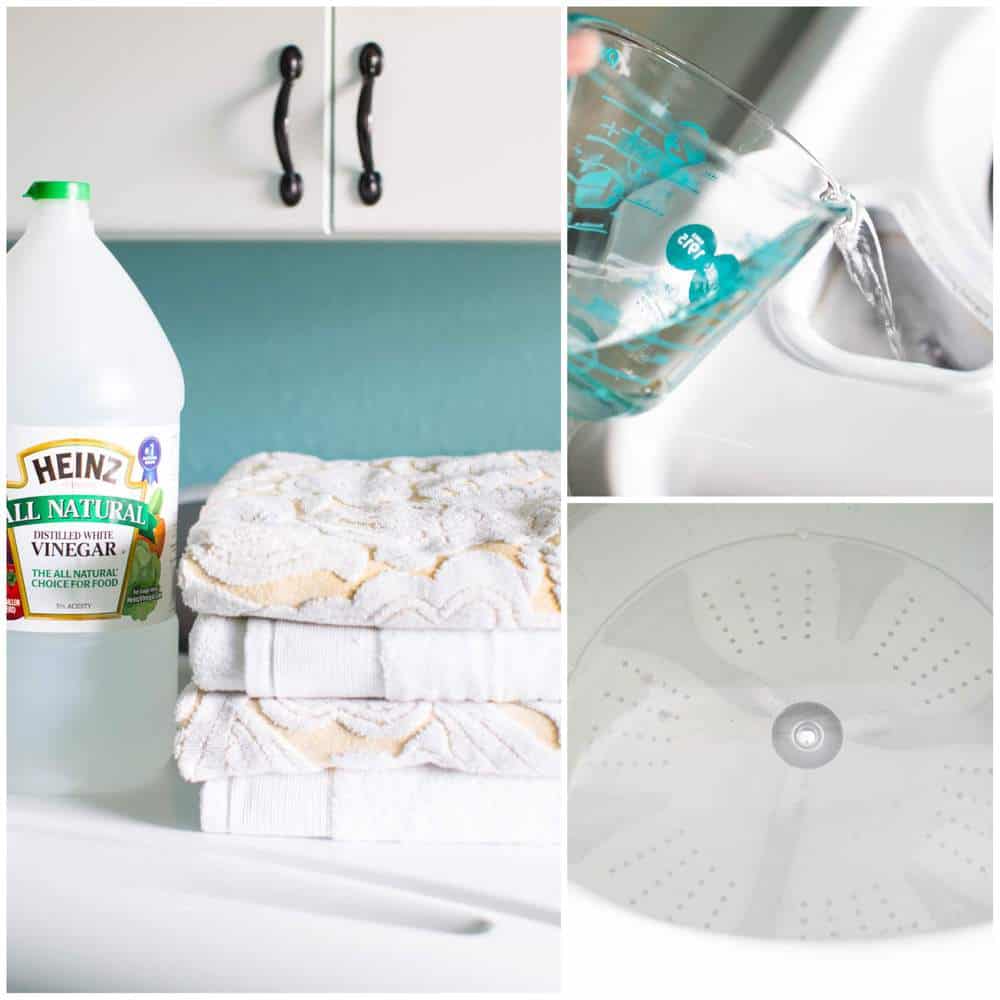 Twice a year I go on a big cleaning streak. It's usually some time during the summer and then once again in the New Year. During that time EVERYTHING gets cleaned. We're talking everything from top to bottom. Closets get cleaned, baseboards are scrubbed, vents are switched out and anything else I can think of. Cleaning my washer is definitely on the list too. Because let's face it…sometimes even the washer needs a good cleaning! Here's a Spring Cleaning Checklist if you're wanting something to help you keep organized.

How to clean your washer
Older top loading washing machine:
Set on the longest setting, fill with HOT water and then add 3 cups of distilled vinegar (don't add anything else). Let sit for 30 minutes and then let it run it's cycle.
Newer top loading washing machine:
Turn to the clean setting and then add 2 cups of vinegar to the dispenser (don't add anything else). Then let it run it's cycle.
Front loading washing machine:
Select the hot water setting/largest load and then add 1 to 2 cups of vinegar to the dispenser (or until full). Then let is run it's cycle. Wipe down the drum and seal afterwards.
Easy peasy! After the water has all drained make sure to give your machine a big scrub (maybe even pull out the handy dandy tooth brush) and it will look good as new.
Now how do you keep it clean longer? Make sure to leave the door open after you run a cycle for at least an hour. This will allow the water to evaporate and not let water get trapped in there. Clean with this method every few months, or as needed.
Looking for another way to clean your laundry with vinegar? If you've got towels (or swim clothes) that smell like mildew, place 1 cup of vinegar in the wash and do a cycle with HOT water. If they're really bad, they may need 2 cycles. Then place them in the dryer on a high heat setting with a dryer sheet and that will leave them smelling nice and clean!
Vinegar really does clean anything! I used to clean my floors with it too, but then everyone started complaining about the smell. ;) What's your favorite thing to clean it with?