Free printable family planner
Hello friends! I hope you are all having a fabulous New Year! As a little thank you to all of my subscribers, I created this free printable family planner for you to help keep your family organized this year. Yay!
I love a new year because it gives me a fresh start. This year one of my main goals is to stay organized. I'm hoping this family planner will help me (and you) do just that. In this planner I have included a cover sheet, 12 month calendar, Contacts, Special dates, Weekly planner, On-going to do list, cleaning list, babysitter checklist and a chore chart. If there's anything else you'd like to see in the planner let me know in the comments.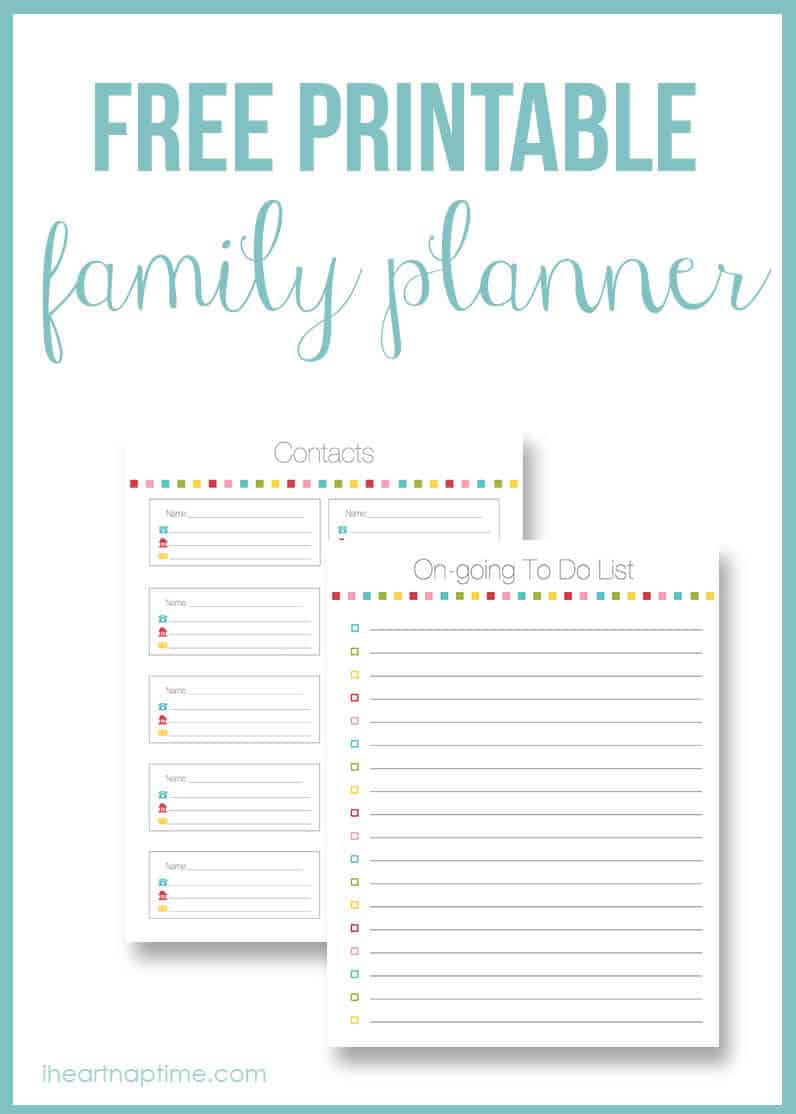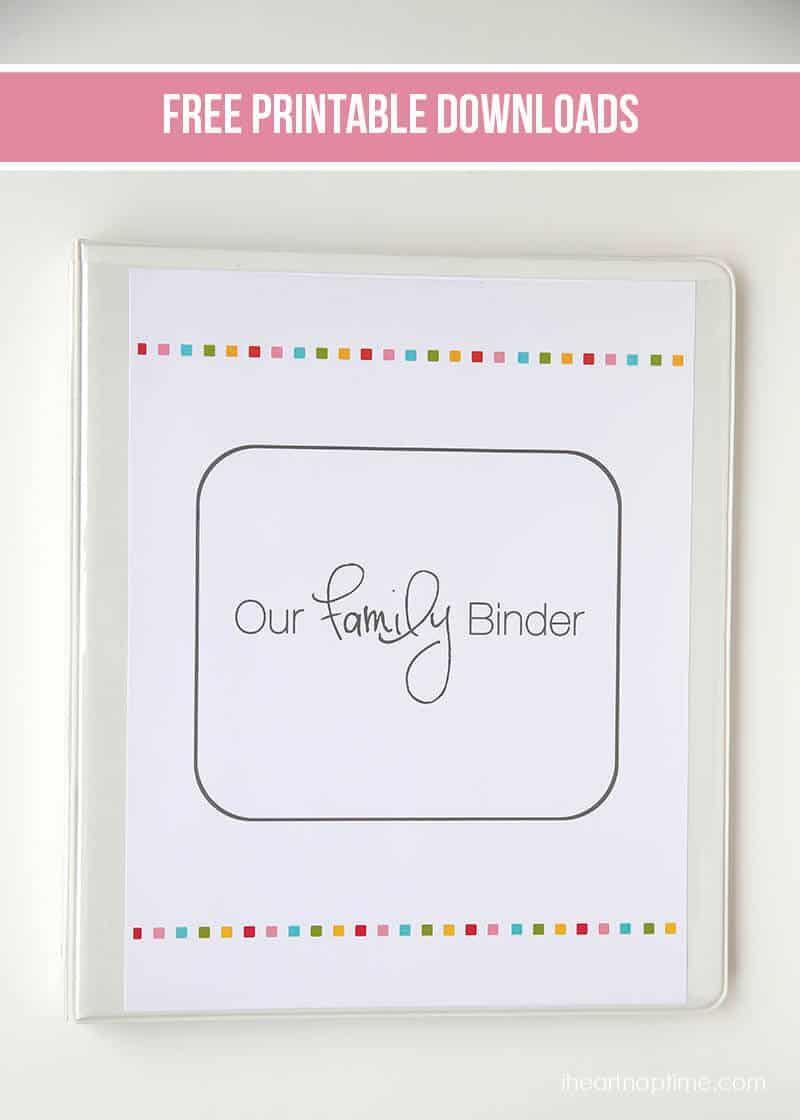 I added the cover sheet to the front of my binder to help me remember what's inside. Here's a peek into the rest of my binder. I love how clean and neat it is… trust me it won't last long! ;) You can download all of the pages, or each individually. You can also print these in black and white if you don't have a colored printer.
Free printable family planner
Click HERE to subscribe to our monthly newsletter and receive your free downloads. If you're already on our list, you should receive the link within the next 24 hours.
If you're not on the list, it's time you joined us! Here's how to become a newsletter subscriber and get access to the free printables download page.
Subscribe below, confirm your e-mail and wait for the welcome message that will arrive in your inbox. That will include a link with a password. Click on the link, enter your password, then download all the fabulous freebies! We will be sharing a new printable each month throughout the year, so check those monthly e-mails. :D
Subscribe for free updates!
Please note these are for personal use only. If you are pinning or sharing this page, please share from this page only and not the direct download page. Thank you!!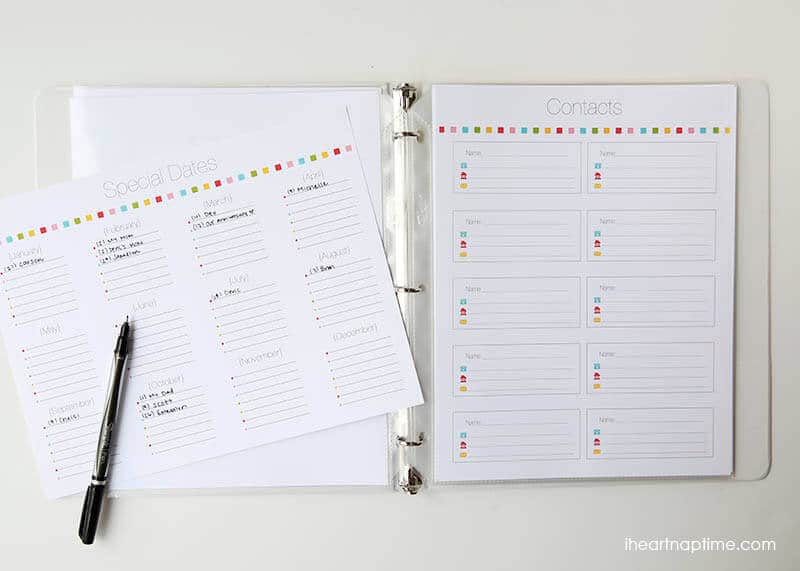 Other items to add to your binder (optional)
I will also be adding these items to my binder in the case of an emergency. A friend at church recommended doing these things below and I think it is a great idea to have everything in one spot so you can reach for your binder in the case of an emergency.
Cash -place inside of a sheet protector
Documents- copies of birth certificates, social security cards, and other important documents
Home inventory- take pictures of your most valuable items in case you need to ever make an insurance claim
Computer files -back up your photos and place in a CD to place in your binder.

Enjoy your free downloads!
Are you ready to get organized this year?