My fall Wreath!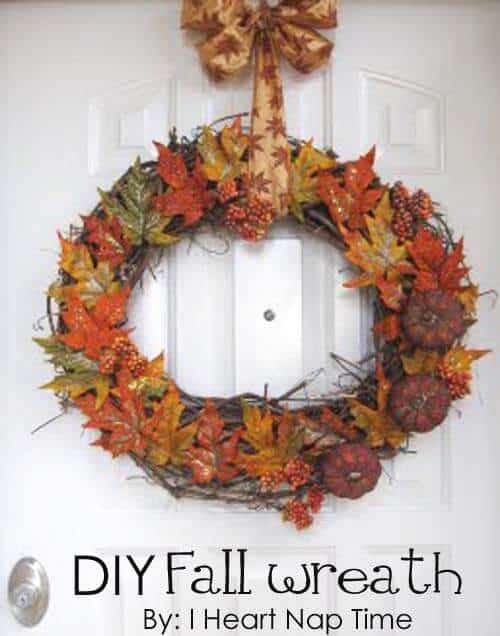 I just love fall. It's the best time of year! I wanted to make my own wreath this year and I love how it turned out. Simple and cute.
I started out with this plain wreath from HL for 2 bucks!
I then pulled all the goodies off this ugly stick…which I purchased last year at HL 90% off sales. (Seriously those are the best right during December, and then again in January for all of them Christmas stuff.)
BEFORE I even begin think about pulling out my hot glue gun I simply place my goodies, and then rearrange them until it looks complete.
In my mind I thought…"Wow this looks really cheap!" Then I remembered IT WAS!!! SOooo…It needed a little more glam. I pulled out some metalic paints and begin glamifying!
I simply just painted the leaves, and then put modpodge and glitter on the other ones.
I also painted the pumpkin on the stem and down the lines. To finish I added some ribbon and a bow(courtesy of the dollar store) and finally it looks complete!
A cute holiday wreath for 8 bucks!
So do you love fall as much as I do?!