The BEST pumpkin chocolate chip cookies
Thanks for stopping by! To get the newest recipes subscribe or join us on facebook or pinterest.
In honor of national cookie day I decided to post a quick recipe for you guys. I wasn't planning on posting this one, since Thanksgiving is over… but I have gotten several requests for it. I made them on Thanksgiving and my family said they were THE BEST pumpkin chocolate chip cookies out there. I'll let you be the judge. ;) They are definitely my new favorite.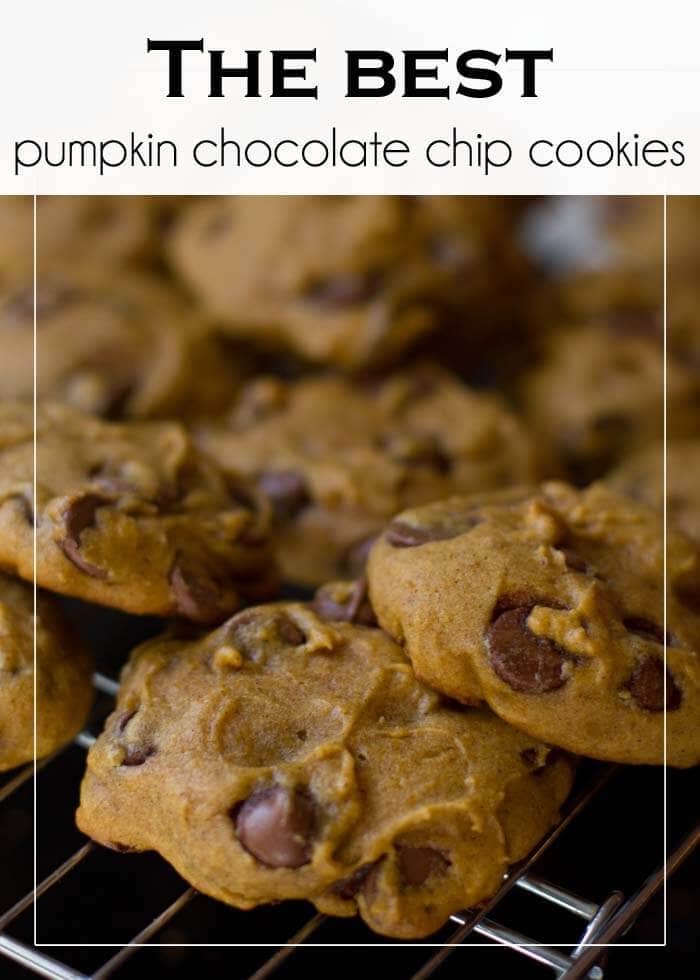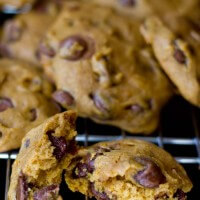 The BEST pumpkin chocolate chip cookies
Ingredients:
1 cup canned pumpkin
1 egg
1/2 cup vegetable oil
1 cup white sugar
2 cups flour
2 tsp baking powder
1 1/2 tsp cinnamon
1/2 tsp salt
1 tsp baking soda
1 tsp milk
1 TB vanilla
1 11oz bag chocolate chips
Directions:
1. Combine pumpkin, sugar, vegetable oil, and egg in a large bowl. In a separate bowl, stir together flour, baking powder, ground cinnamon, and salt. Dissolve the baking soda with the milk and stir into the wet ingredients. Add flour mixture to pumpkin mixture and mix well. Stir for about one minute.
2. Add vanilla and chocolate chips and stir until combined.
3. Line baking sheet with parchment paper. Drop cookies on by the spoonful. Bake at 350 for 10-12 minutes.
Enjoy!!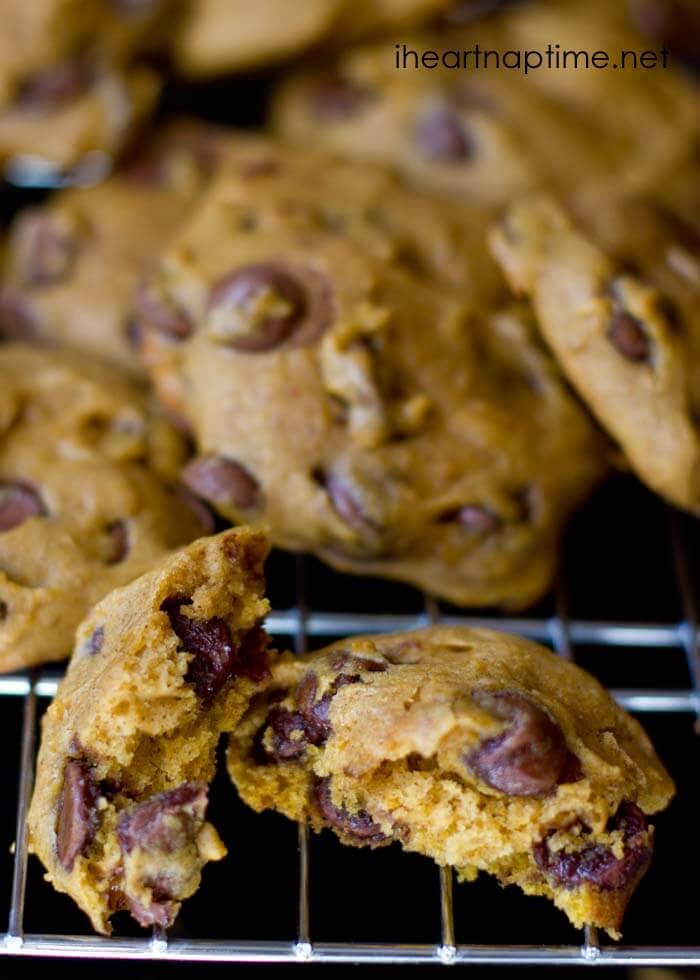 Thanks for reading. Come back soon! :)
Join in! Leave a comment!
Comments