Printable birthday cards
By Heather Dalton of Chickabug for I Heart Nap Time.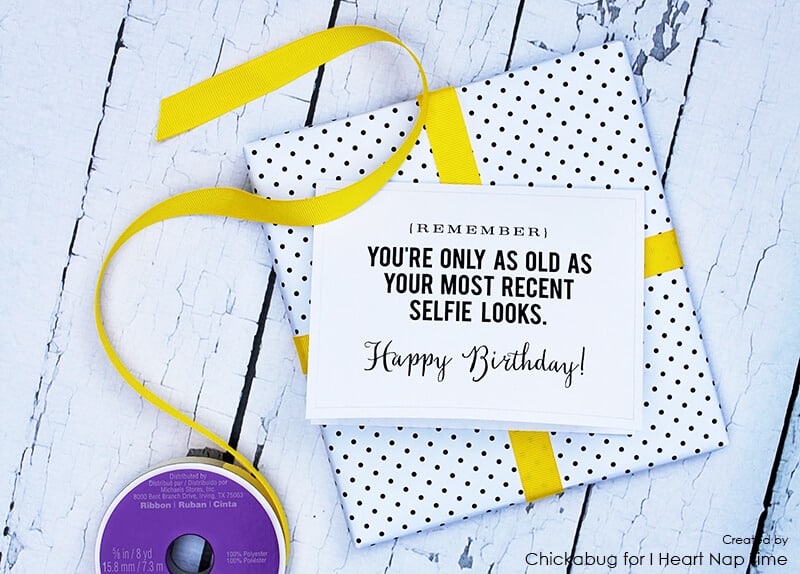 I have a confession. I'm in the birthday business; my days are filled with invitations and decorations, and literally every single day I wish loads of people a happy birthday. I think more about birthdays than any sane person should. And yet… I always forget to buy birthday cards. What a crazy problem for someone like me to have!! So I know I can't be the only one who has trouble with this. To help out my fellow forgetful gals, I designed a set of free printable birthday cards that will save your butt at the last minute. They're perfect for your sassy and fabulous friends and family!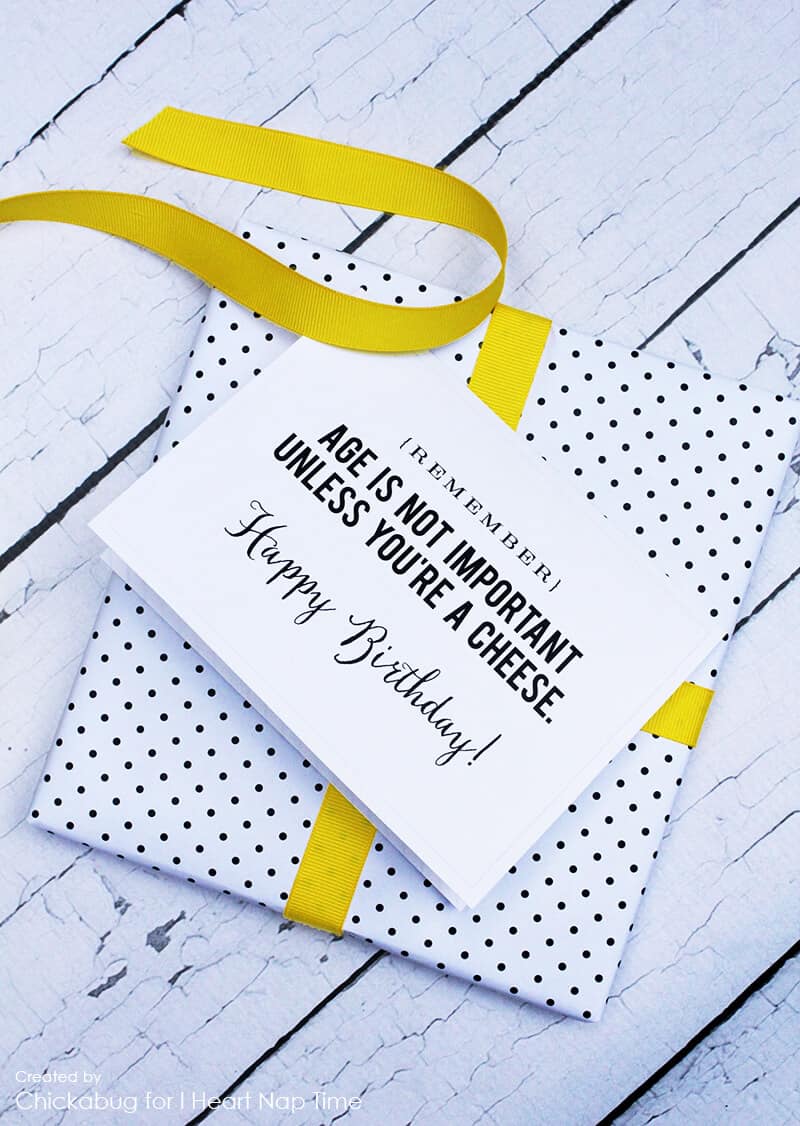 "Age is not important unless you're a cheese." So true, so true. : ) And here's a card for your favorite selfie-lovin' friend:
There are 3 fun phrases to choose from, and each folding card has a fun pattern on the back. I hope you (and your friends) love them!!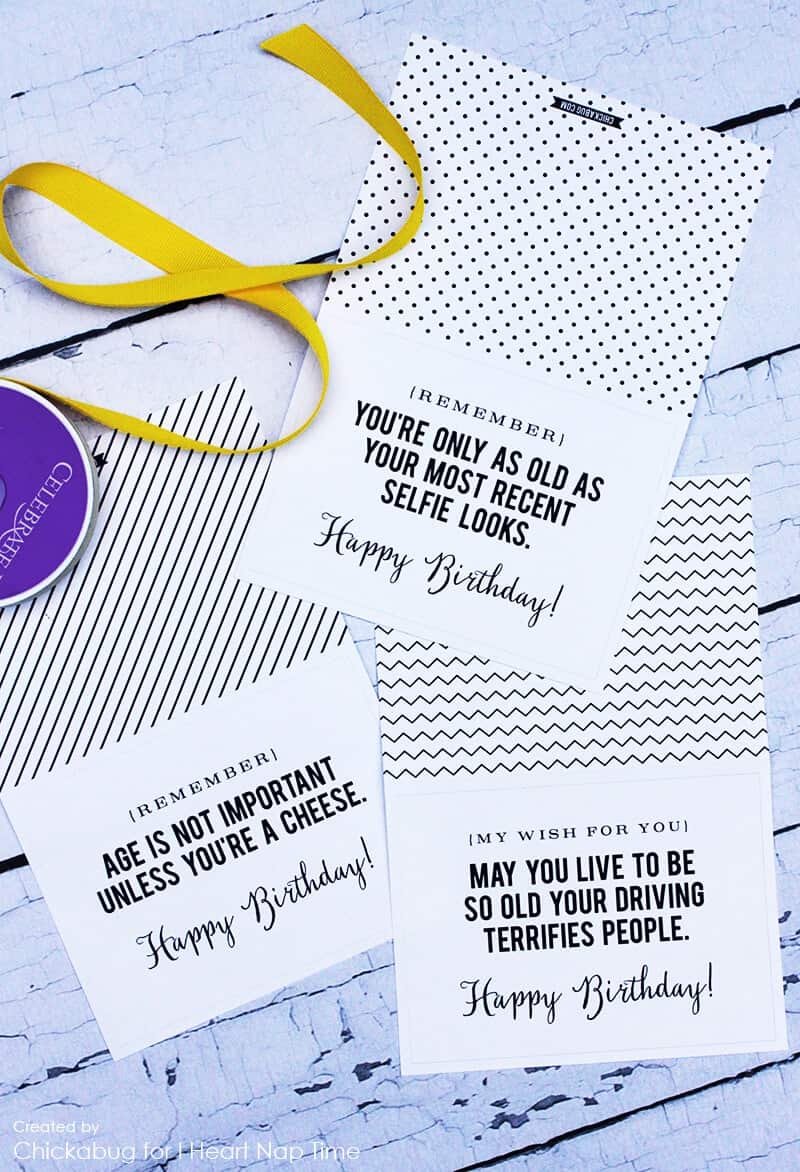 Free Printable
Download the free printable birthday cards here.
For lots more free printables and party ideas from Chickabug, visit my blog. And for personalized paper goods and party printables, please come check out my shop!