DIY Bath Bombs – easy to make bath bombs recipe with a few simple ingredients. These make perfect gifts, or you can keep them for yourself for a day when you need to relax!
Have you ever tried a bath bomb before? I don't care what age you are, there's just something magical about dropping something into water and watching it fizz right before your eyes. And, of course, if it smells fabulous, which is even better!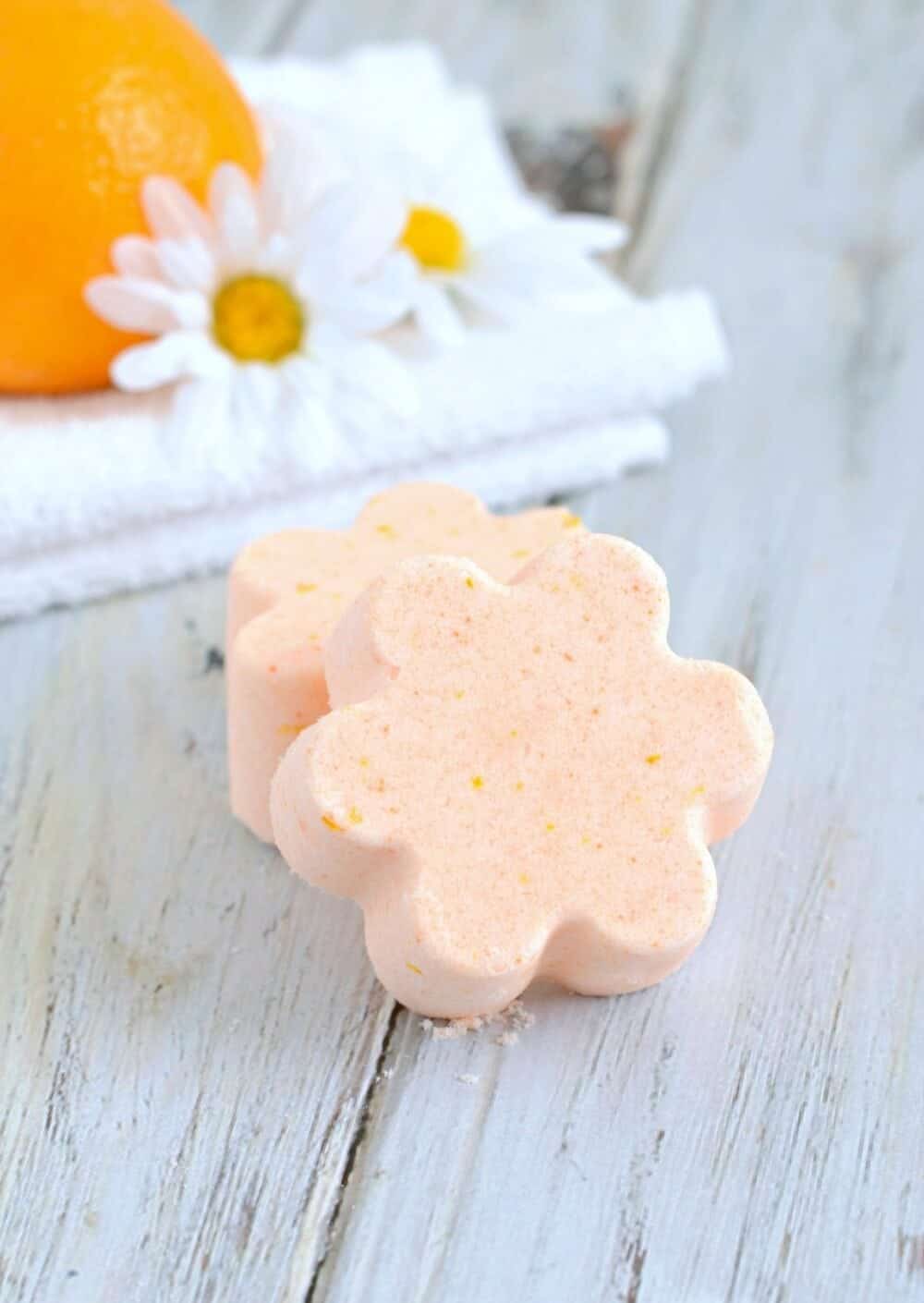 DIY bath bombs
Bath bombs are all the rage right now, but they can be pretty pricey. Did you know you can make your own at home for a fraction of the cost? All you need are a few ingredients, and it's really simple!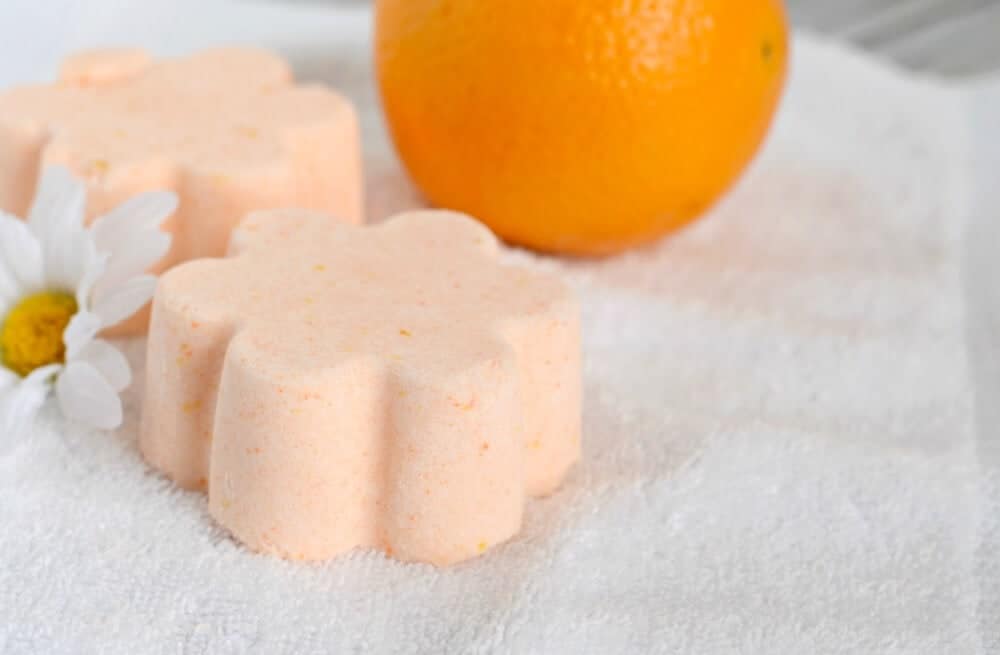 Bath bombs recipe
Ingredients:
1 cup baking soda
1/2 cup citric acid
1/2 cup corn starch
1/4 cup epsom salt
1 tsp orange zest
1/4 cup coconut or almond oil
16-20 drops orange essential oil
Orange food coloring (optional)
Water
Combine baking soda, citric acid, corn starch, epsom salt, and orange zest in a mixing bowl. Whisk free of lumps.
Melt coconut oil in a small glass bowl in the microwave. Add the orange essential oil and food coloring if desired.
Add the oil mixture to the dry mixture and mix well with your hands. Lightly spritz with water a couple of times to get the mixture to barely hold together. Don't add too much water.
Press the mixture firmly into molds. I used cute flower molds, but you can use a plastic ornament mold, or even a plastic Easter egg. Let dry for at least 4 hours before carefully removing from molds.
For a rustic look, you can even just roll them into balls by hand. I opted to use a silicone flower shaped mold for mine, and I think they turned out so pretty! Just make sure you press the mixture firmly into whatever mold you use.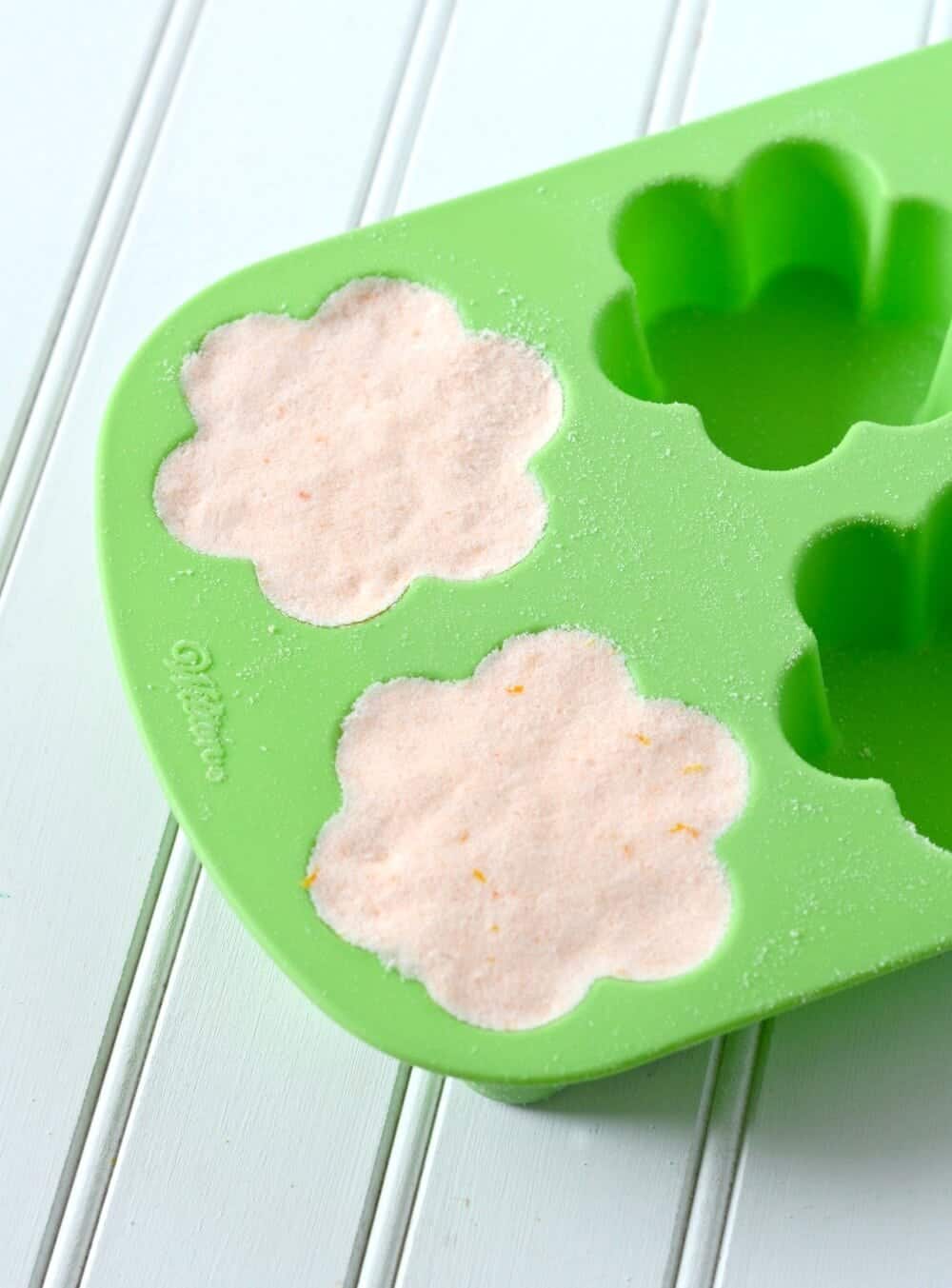 After they dry for a few hours, you will have beautiful bath bombs all ready to use. Just drop one in your bath full of hot water, then sit back, breathe in the lovely aroma, and RELAX!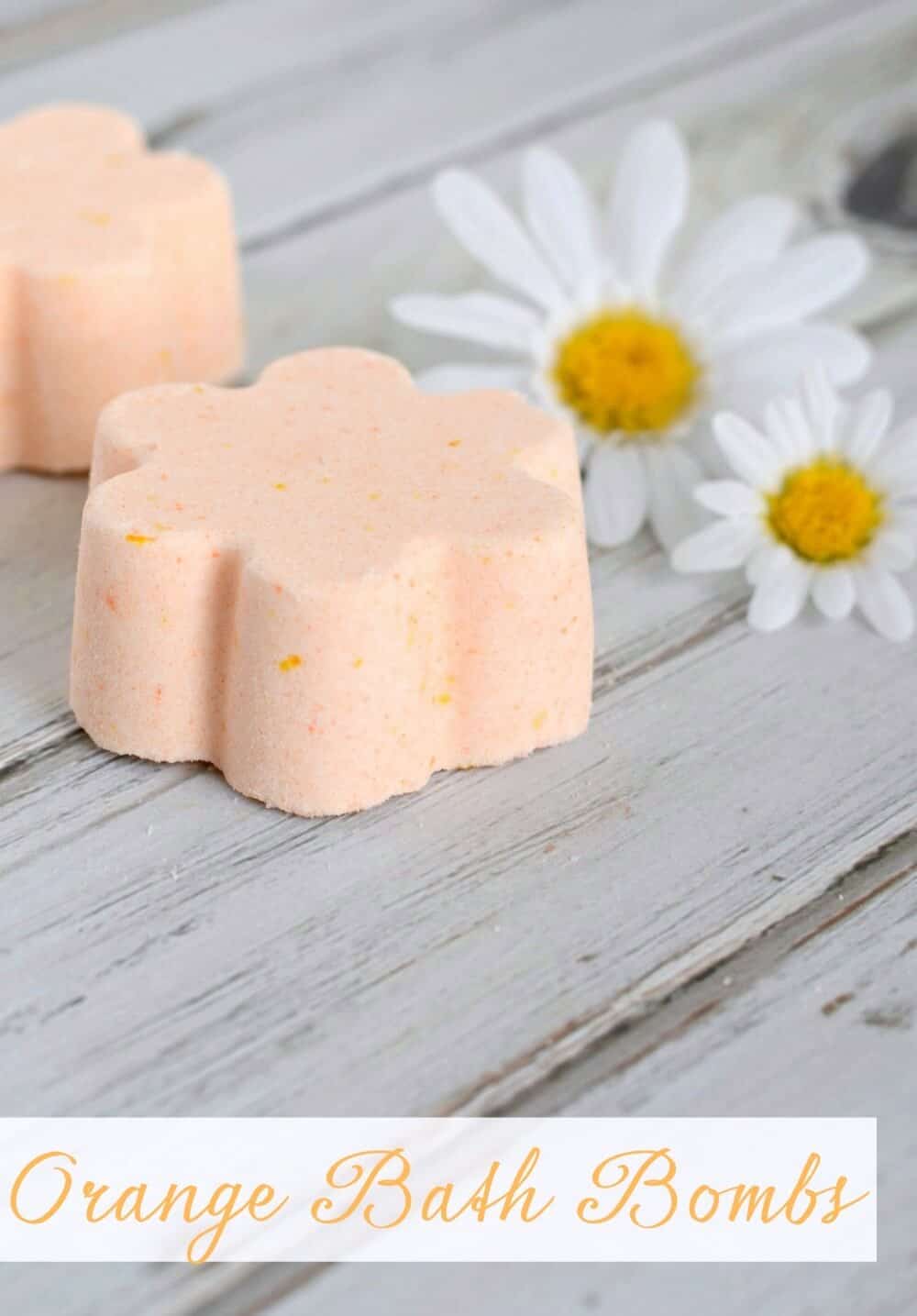 You can keep these DIY bath bombs for yourself, or you can give them as gifts. For an extra luxurious gift, pair them with a jar of sugar scrub. Every woman loves to be pampered, but with the end of school right around the corner, I think they would be perfect for a teacher. They sure deserve some time alone, and a nice relaxing bath!

If you love this easy and pampering DIY, you'll enjoy these too!