This FREE Printable Thankful Tree is the perfect activity for Thanksgiving this year. Get your whole family to participate in this fun and easy craft!
Hey, everyone! Erin here from Printable Crush. I love this Printable Thankful Tree because it gets everyone in the house talking about everything they're grateful for.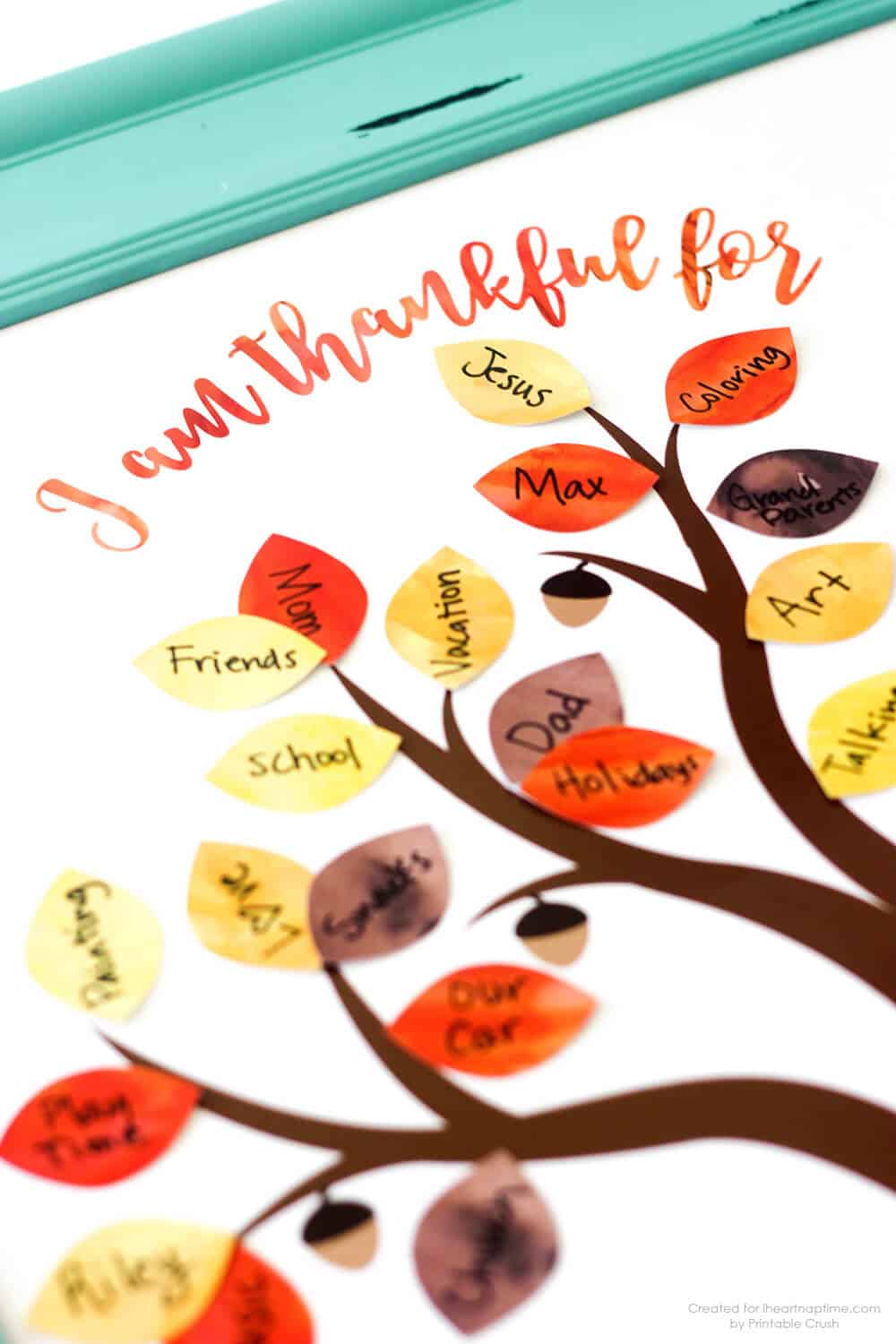 My kids are still young, and some of the answers were funny like my son is grateful for elephants. Some were thoughtful like my daughter is grateful for love and art. This also matches perfectly with my cute Thanksgiving Turkey Crowns, so be sure to check those out!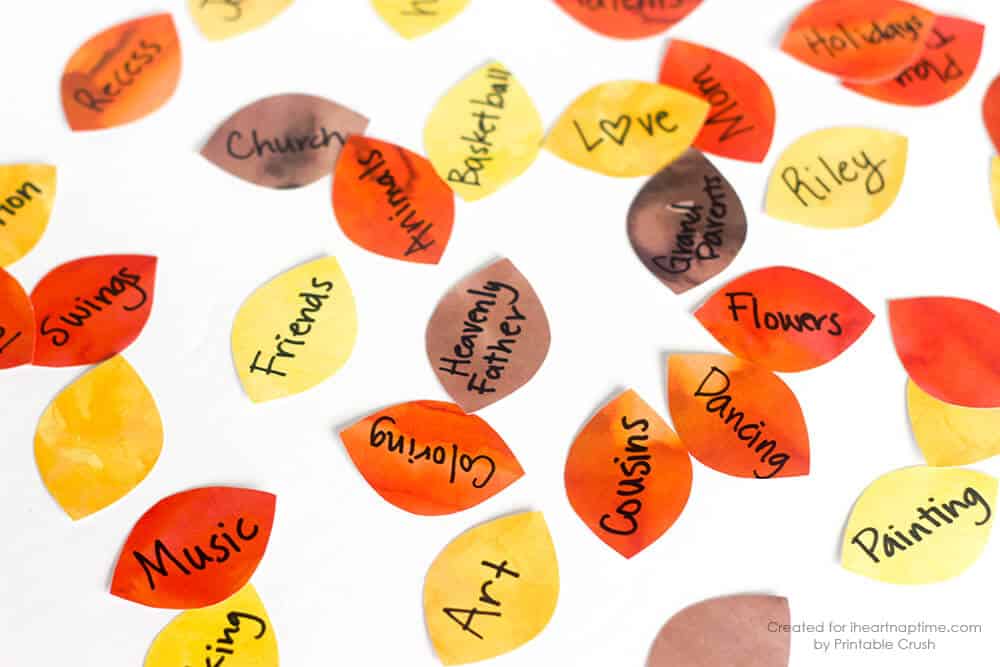 The best thing about this is that those memories are yours to keep. It's way better than just saying what you're grateful for because everything is written down and you can bring it out every year.
To create this Thanksgiving Printable Thankful Tree, you'll need:
FREE Printable (download below)
White Card Stock
Scissors
Sharpie Marker
Glue Gun or Glue Dots
16X20 Frame
TO DOWNLOAD THANKFUL TREE
Enter your info below to snag your free Thankful Tree:
Thanksgiving Printable Thankful Tree Instructions
First off, you'll need to get page one of the printable printed off. You can get this printed at any local copy store.
Print off at least three pages of the leaf printable at home.
Next, cut out all the leaves and write things your family is grateful for on each leaf. You can do a couple a day until Thanksgiving or all at once.
Put print in the frame without the glass.
Attach the leaves to the print with a glue gun if you want it to be permanent, or with Glue Dots if you want to change it every year.
I love that the leaves have a watercolor texture because it creates a lot of movement and a fun effect for this artwork. To me, there is nothing better than art that has a purpose and a story…and that's just what this is!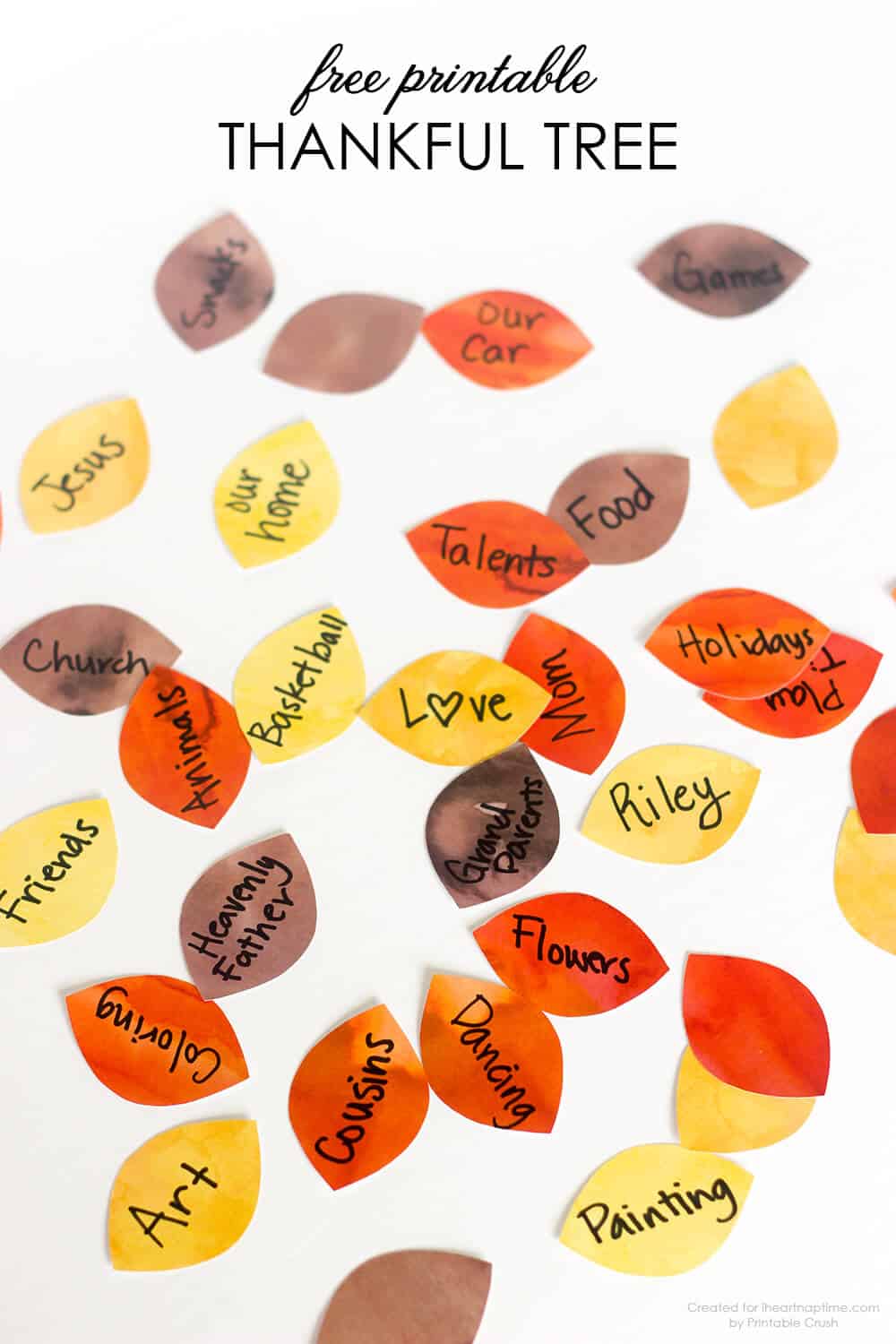 If you like this, check out my printable Thanksgiving Word art. That one's even easier (just print and cut), but I would suggest displaying both this Thanksgiving!
If you love this thankful DIY, you'll enjoy these too!