Chocolate Chip Muffin Mason Jars with Printable by Bloom Designs for I Heart Nap Time
Hi Everyone! At this time of year I find myself running to lots of events and celebrations and I am always looking for a little hostess gift. I like to take something personal and homemade whenever possible. I came up with these Chocolate Chip Muffin Mason Jars. You can easily make a bunch of jars ahead of time and simply grab a jar when you are heading out. It's great for the recipient too since they can make and enjoy the muffins when they have time.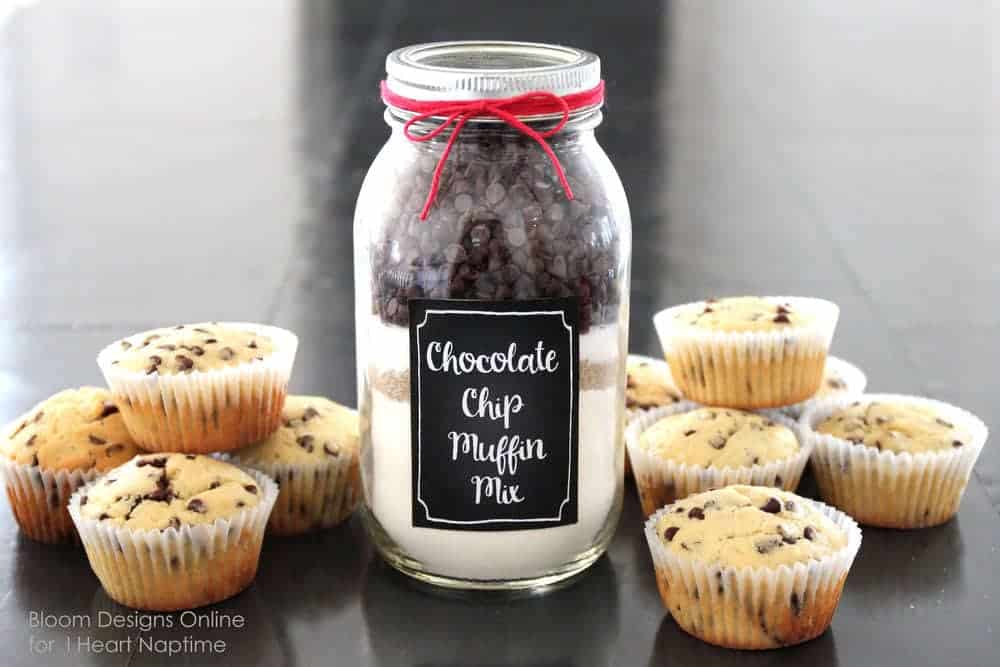 To make the jars you will layer
2 cups all-purpose flour
2 teaspoon baking powder
½ tsp salt
1/3 cup packed brown sugar
1/3 cup granulated sugar
1 ½+ cups chocolate chips
These are made in one quart mason jars. Stick download and print our labels. You can print on a full label sheet or regular paper and attach to jar using double stick tape. Add a ribbon if you wish.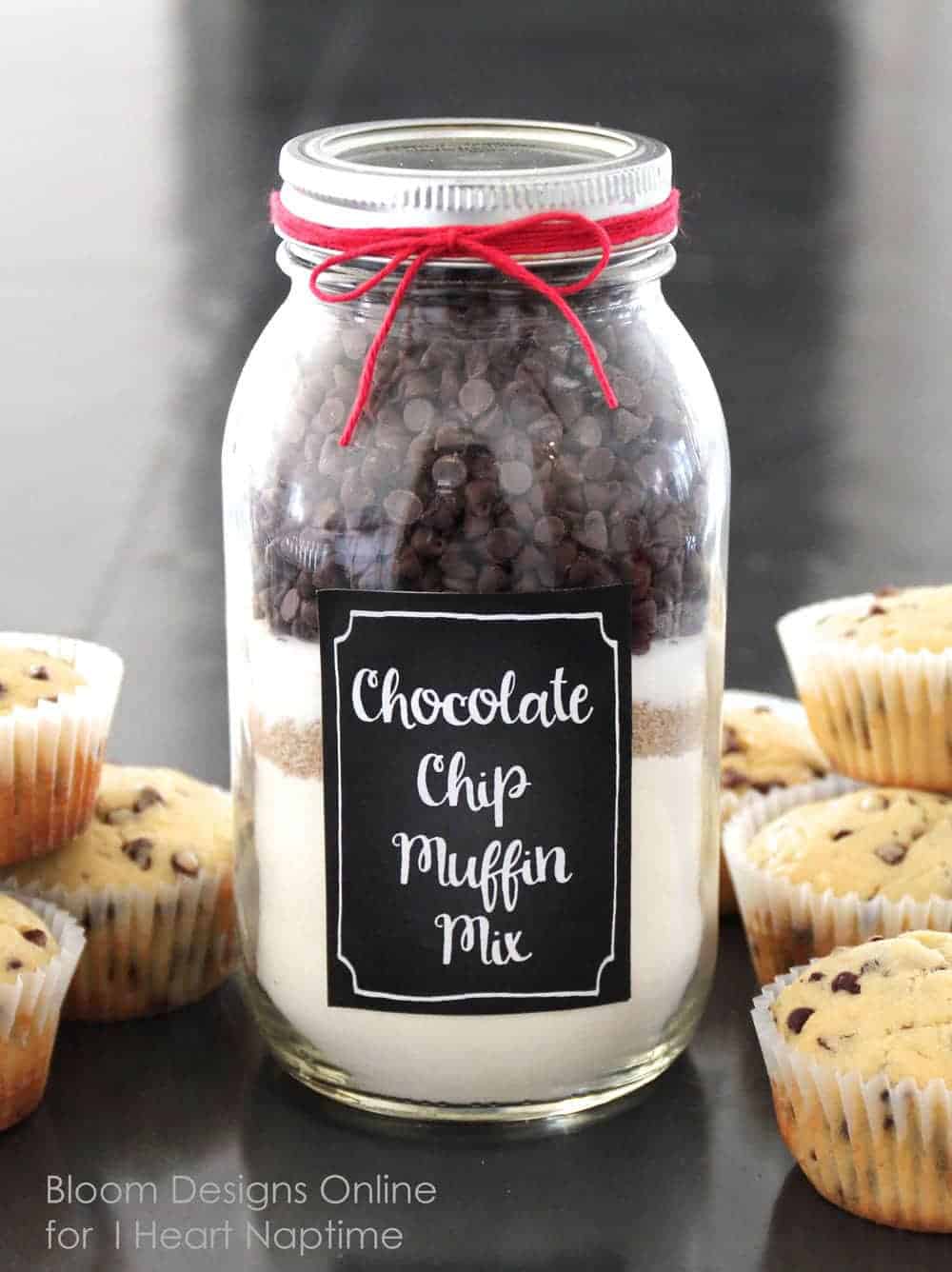 The labels for the back of the jar describes how to make the muffins. You will mix together,
½ cup unsalted butter, melted and cooled
2 large eggs
2/3 cup milk (whole or buttermilk is preferred)
1 tbsp vanilla
and then pour in the jar ingredients, stir until just combined, scoop into tins and bake at 400 degrees for 17-20 minutes.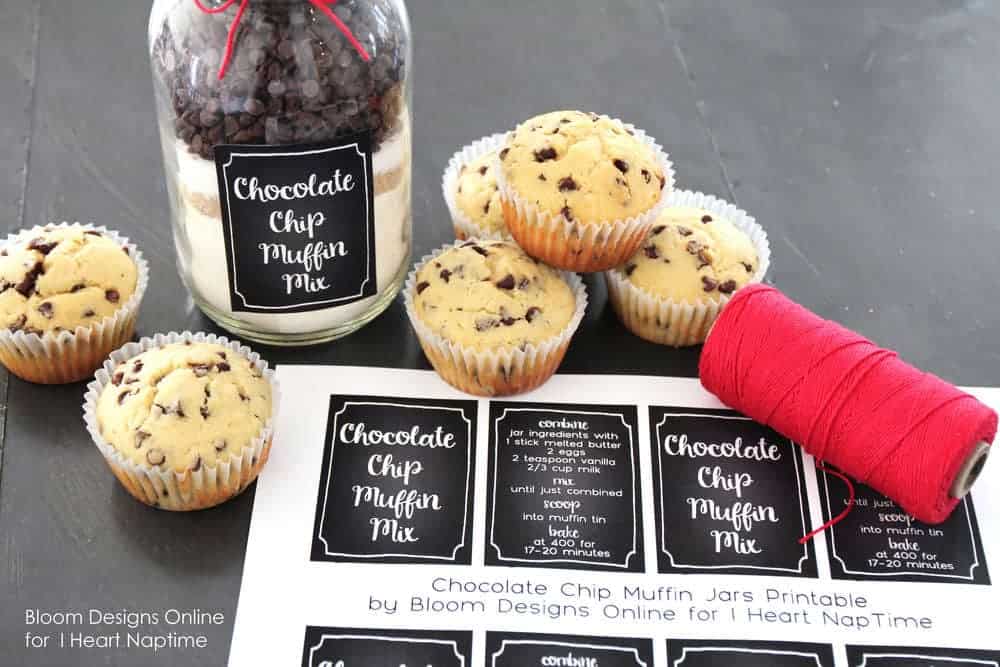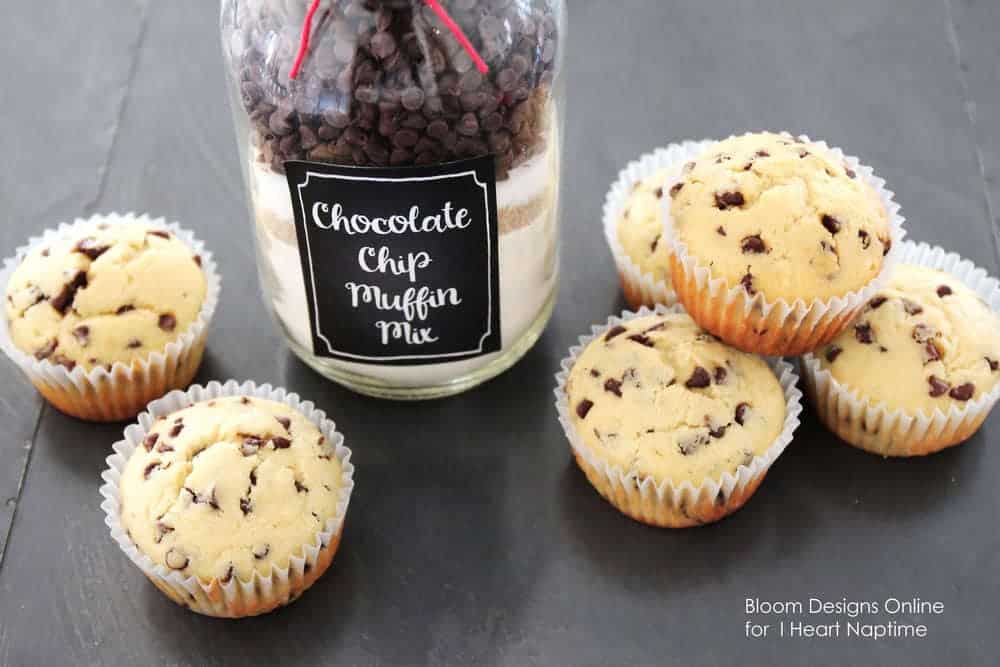 Free Printable
Please note I Heart Naptime's free printables are for personal, non-commercial use only. If you are pinning or sharing this post, please share from this page only and not the direct download. Thank you!
Download the Free Printable Chocolate Chip Muffin Jar Labels by clicking here.