Jump to Recipe⌄
Delicious and easy pasta salad
Today I have a simple and yummy recipe to share with you, that is perfect for summer! It's a great side dish to bring to a BBQ or family gathering.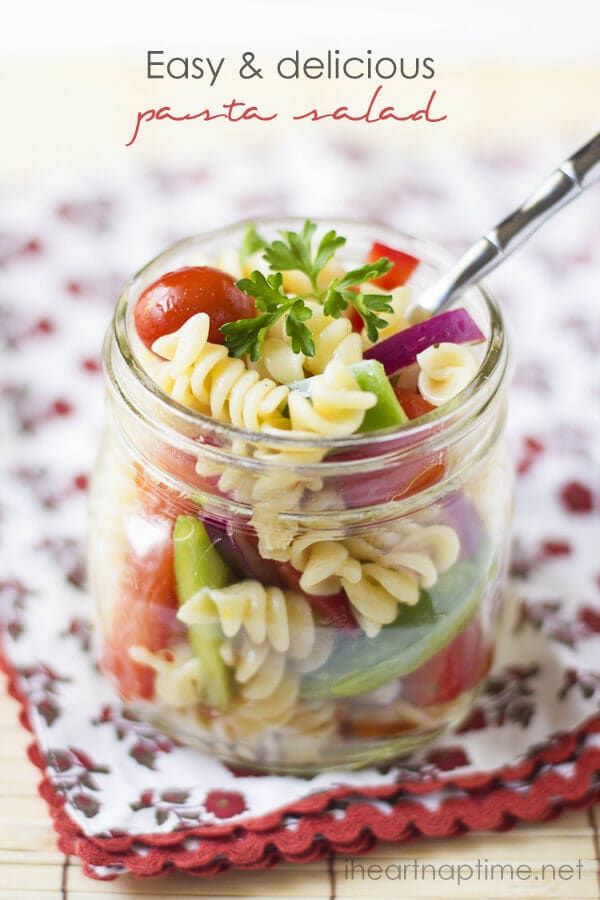 I got this easy pasta salad recipe from my mother and law and changed a few things up to make it my own. All it  contains is noodles, veggies and Italian dressing. It can't get more simple than that! Throw in your favorite veggies to make it your own and a dish your family will love. It really is a favorite around our house!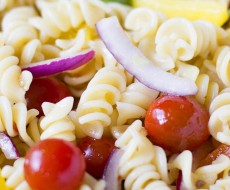 Delicious and easy pasta salad
Ingredients:
11/2 boxes rotini noodles or penne pasta
1 bottle wishbone Italian dressing
1 red bell pepper
2 cup cherry tomatoes
1 green bell pepper
1 yellow bell pepper
2 cups chick peas
1 purple onion
1 cup olives optional
Directions:
1. Cook noodles according to package. Drain and rinse under cold water.
2. Slice veggies and combine with pasta in a large bowl.
3. Pour Italian dressing over the top and refrigerate until ready to serve. Can also top with cheese.
All images and text ©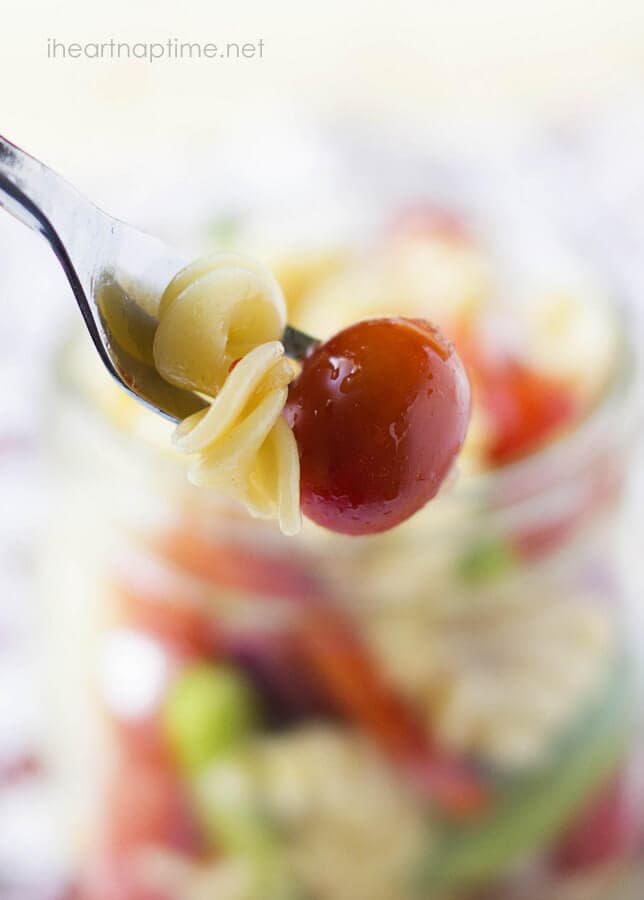 Fresh cherry tomatoes are my favorite. Topped with Italian dressing…mmm. Don't you just want to take a bite?!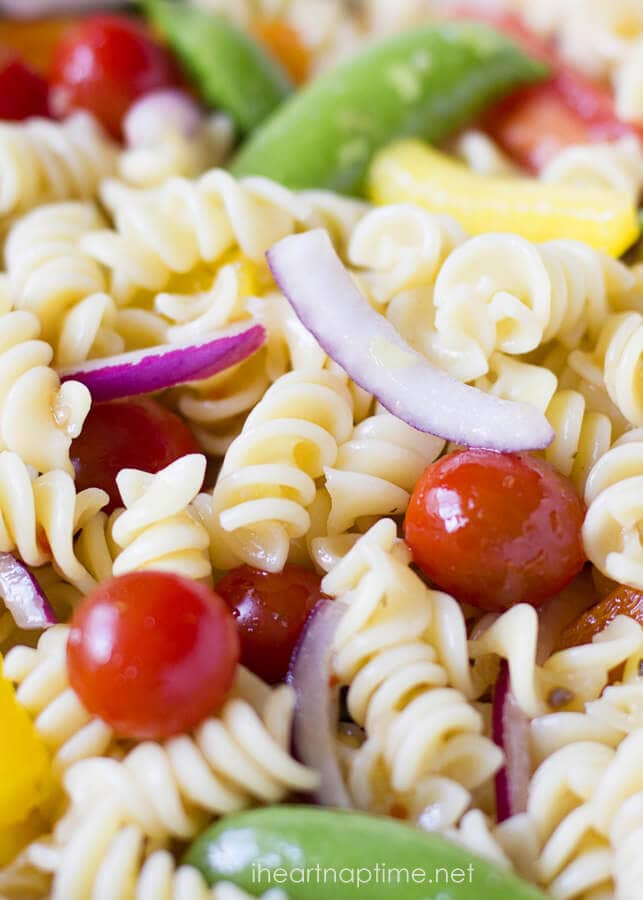 Enjoy!!
Looking for more salad recipes? Check out these: Pesto salad, BBQ chicken salad, Zesty Spring salad,  poppy seed salad.