Fruit Pizza
Thanks for stopping by! To get the newest recipes subscribe or join us on facebook or pinterest.
We LOVE fruit pizza around here! This recipe (from my mom) is seriously so good! Fruit Pizza is the perfect dessert for summer days. It's SO yummy!! You can use a home made recipe for the dough, but I've found the pre-made dough is easy and tastes great for this pizza. My kind of recipe! ;)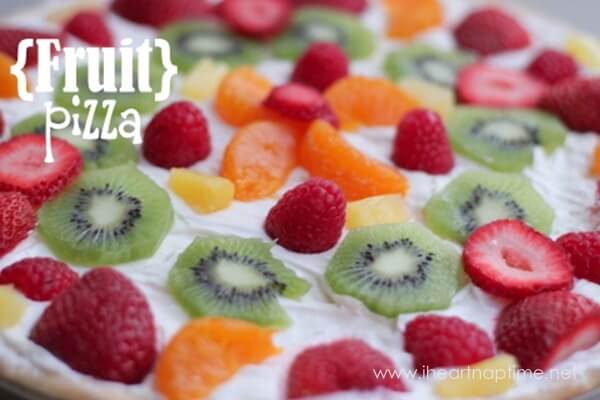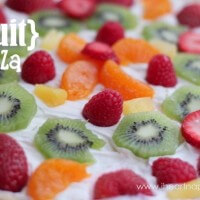 Fruit Pizza
Ingredients:
1 package of pre-made Pillsbury sugar cookie dough
8 oz softened cool whip
4 oz softened cream cheese
2 TB sugar
1 tsp. vanilla
Toppings:
1 can mandarin organges
2 kiwis
1 pkg strawberries
1 pkg raspberries
1 can pineapple
Directions:
1. Lightly grease round glass pizza pan. Press the dough into the pan (1/8 in thick). Bake at 350 for 8-10 min. Let cool.

MY OTHER RECIPES
2. For the frosting: whip the cream cheese, sugar and vanilla. Fold in cool whip. Spread evenly over sugar cookie.
3. Add your favorite fruit to create unique designs. Our favorites are raspberries, strawberries, mandarin oranges, kiwi, bananas, cherry pie filling, etc.
Flag fruit pizza
If you're looking for a festive dessert to make for Memorial Day or the 4th of July, try turning this fruit pizza into a flag. Simply bake the cookie dough in a 9×13 or 15 rimmed baking sheet. Then decorate with blueberries for the stars and strawberries for the stripes. If you wanted to make the actual # of stars and stripes, you may want to try doubling the recipe and baking in a sheet pan.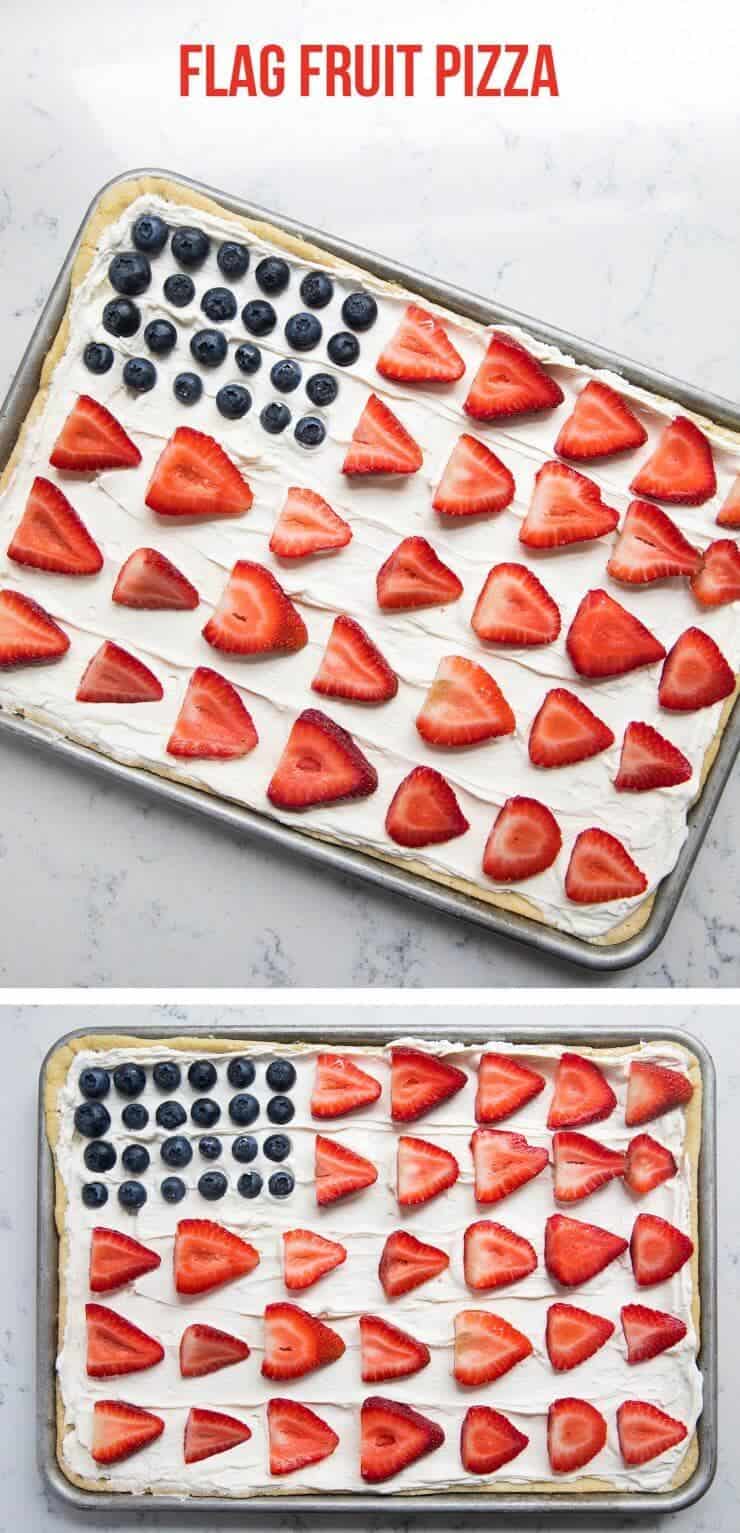 ENJOY!! YOU WILL LOVE THIS FRUIT PIZZA RECIPE! :)
Enjoy! xo
Love this recipe? You'll love these too. Check out our recipe box for LOTS more!
Join in! Leave a comment!
Comments