Jump to Recipe⌄
Perfect crepe recipe
The perfect crepe recipe -light, easy to make and completely delicious! The best part about these is they can be made right in your blender!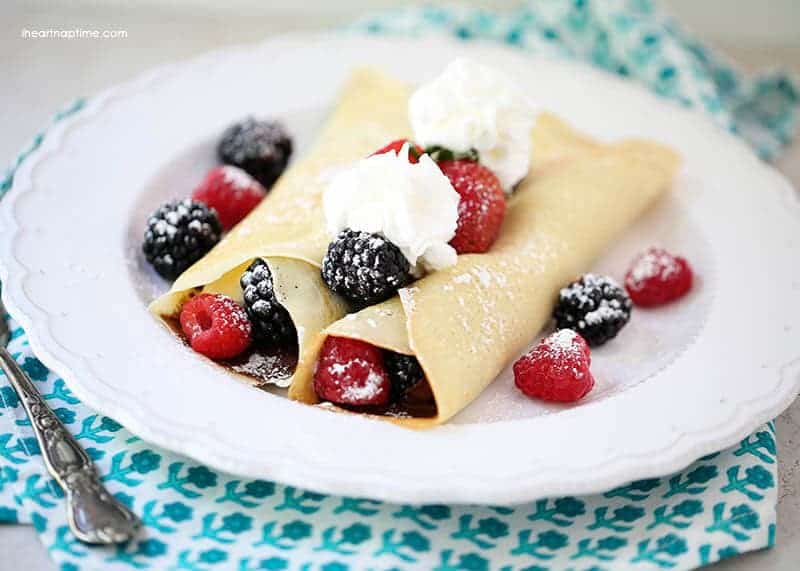 These are in my opinion the perfect crepes. I've tried many different crepe recipes over the years and have finally created the perfect crepe recipe. The batter allows you to get the thin crepe without them breaking. Crepes are great for breakfast or dessert (sometimes we'll even do them for dinner)!  You can even make them savory. One of our favorites is adding scrambled eggs and bacon inside. YUM!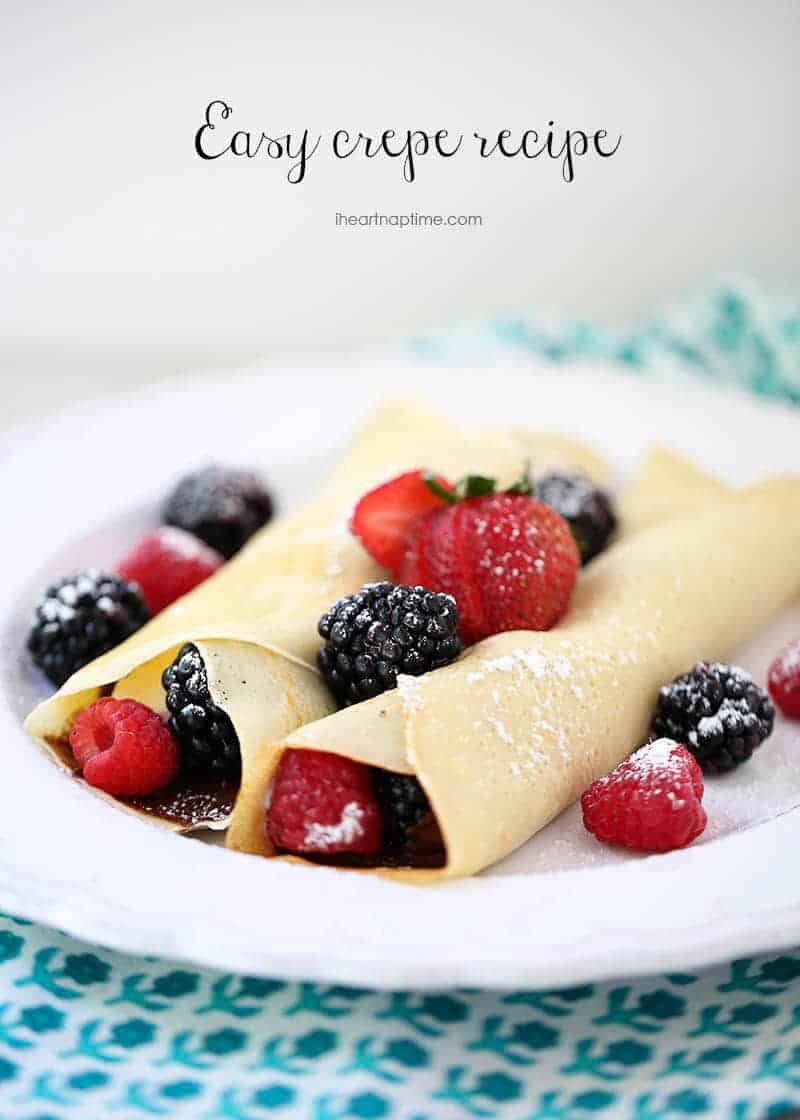 These crepes are super easy to make and everyone always loves them. They also freeze well, so feel free to double the batch!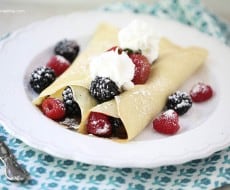 Perfect crepe recipe
Ingredients:
2 cups milk

4 eggs

3 Tablespoons butter,melted
1 Tablespoon sugar
1 teaspoon vanilla
1/2 teaspoon salt
1 1/2 cups flour, sifted
Directions:
In a blender, combine all of the ingredients and mix until batter is smooth (about 15-20 seconds).
Spray non-stick cooking spray onto a 8 inch frying pan. Pour about 1/4 cup batter into the pan and cook over medium-low heat. Turn pan immediately from side to side to form an even circle. Cook for about 1-2 minutes per side, or until lightly browned. Remove from heat and stack until ready to serve.
Serve with your favorite toppings. Fresh fruit, jams, pudding, nutella, whipped topping and nuts are a few of our favorites.

All images and text ©
My favorite way to eat crepes is with a little nutella, bananas and berries! Oh and can't forget the cream!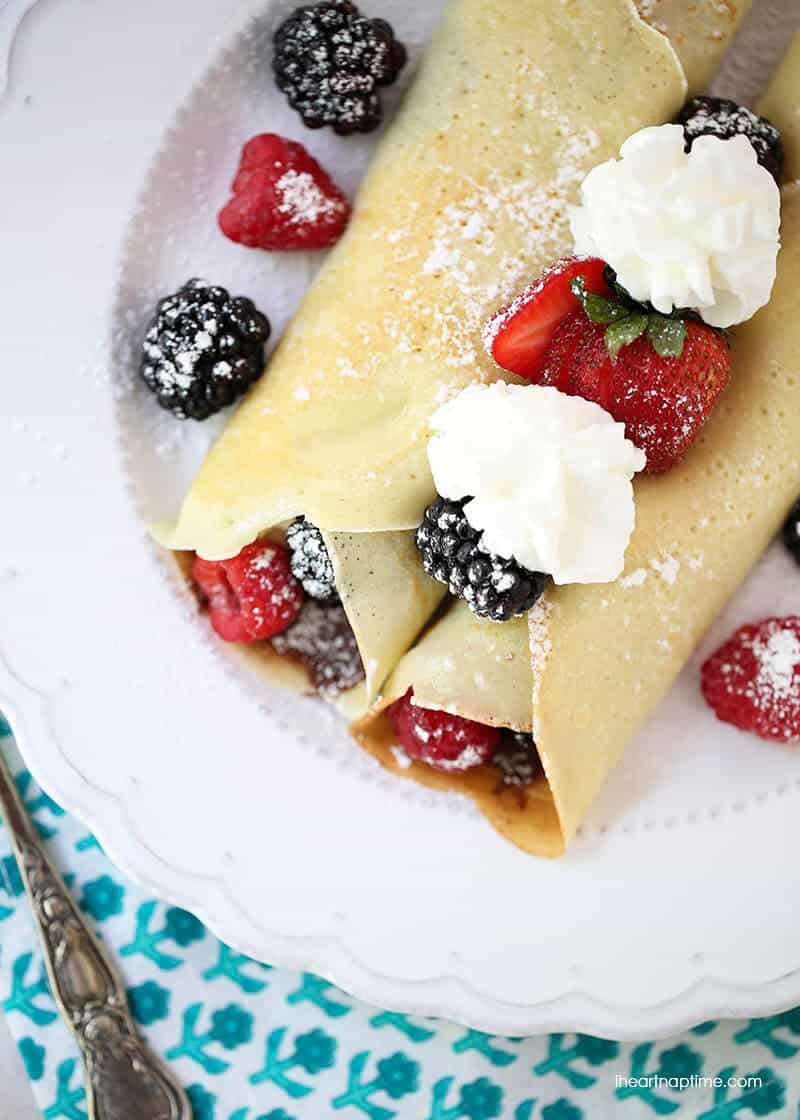 In honor of The Hundred-Foot Journey coming out this weekend I decided to try making another fun version of crepes. Kufi is a much loved frozen Indian dessert, so I thought it would taste great inside of a French crepe. I made a very simple recipe to achieve the same flavor. Just mix these 3 ingredients below together and then spread inside your crepe. The flavor combination is phenomenal! Seriously!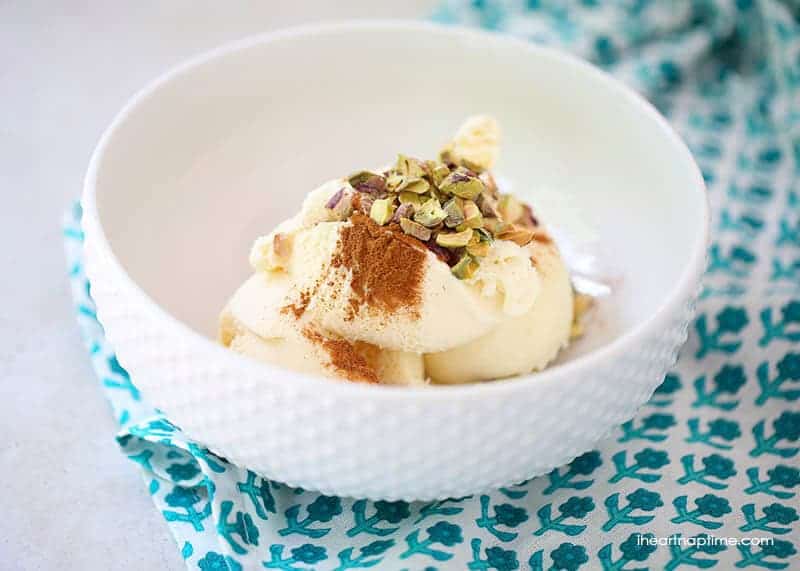 Kufi frozen dessert
3/4 cup ice cream
1 Tablespoon crushed pistachios
1/4 teaspoon cinnamon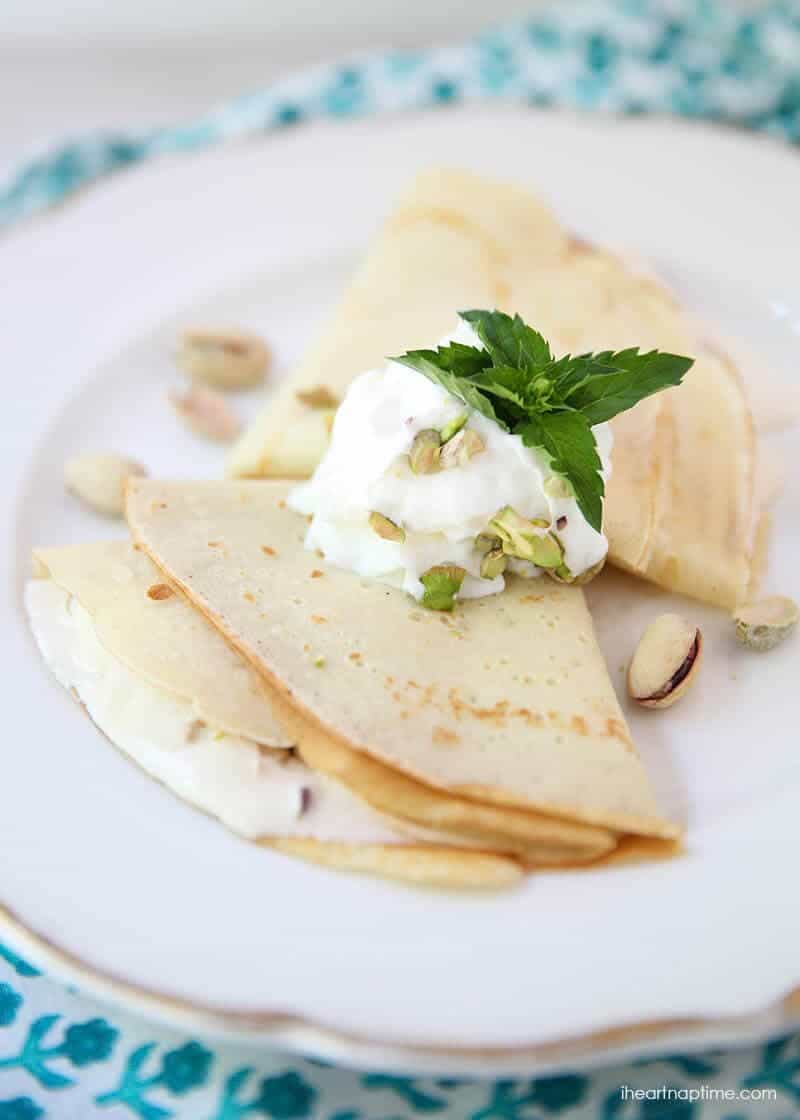 So let's hear it … what's your favorite way to eat crepes?