DIY Recipe Binder – Enjoy this free printable to help you organize all of your favorite recipes, as well as utilize our free weekly meal planner and shopping lists!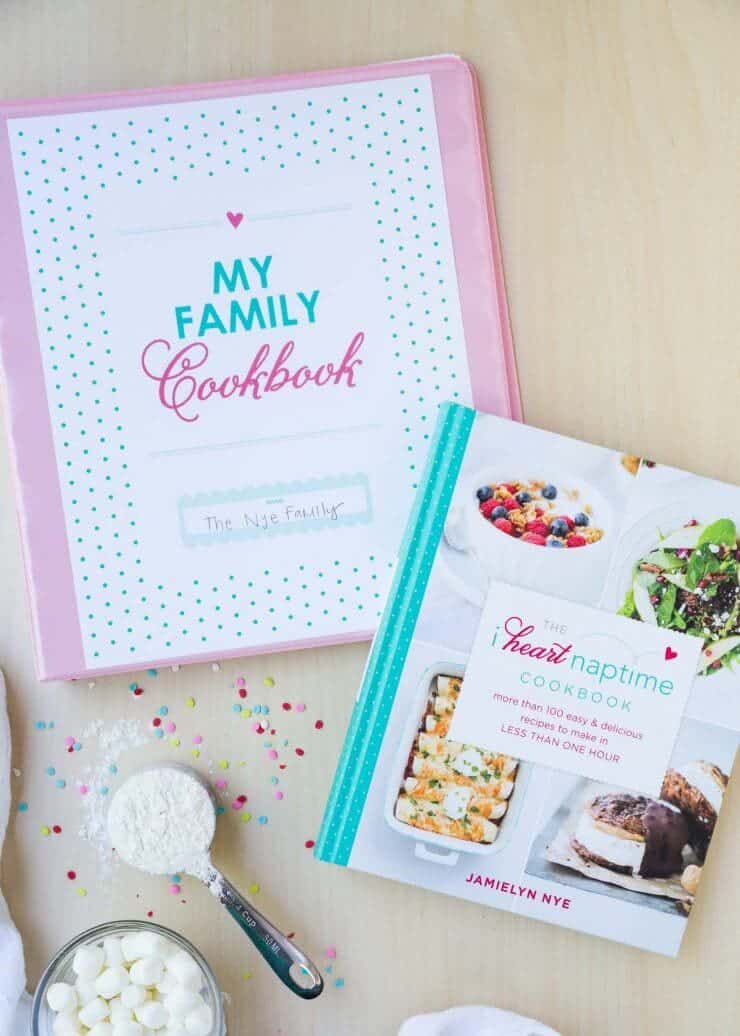 In this DIY Recipe Binder, you'll receive a 15 page PDF file to help you organize all your favorite recipes. We have page dividers for each cooking category, recipe cards, as well as a monthly and weekly meal planner + weekly shopping lists available for you. Such a helpful way to get organized and plan ahead!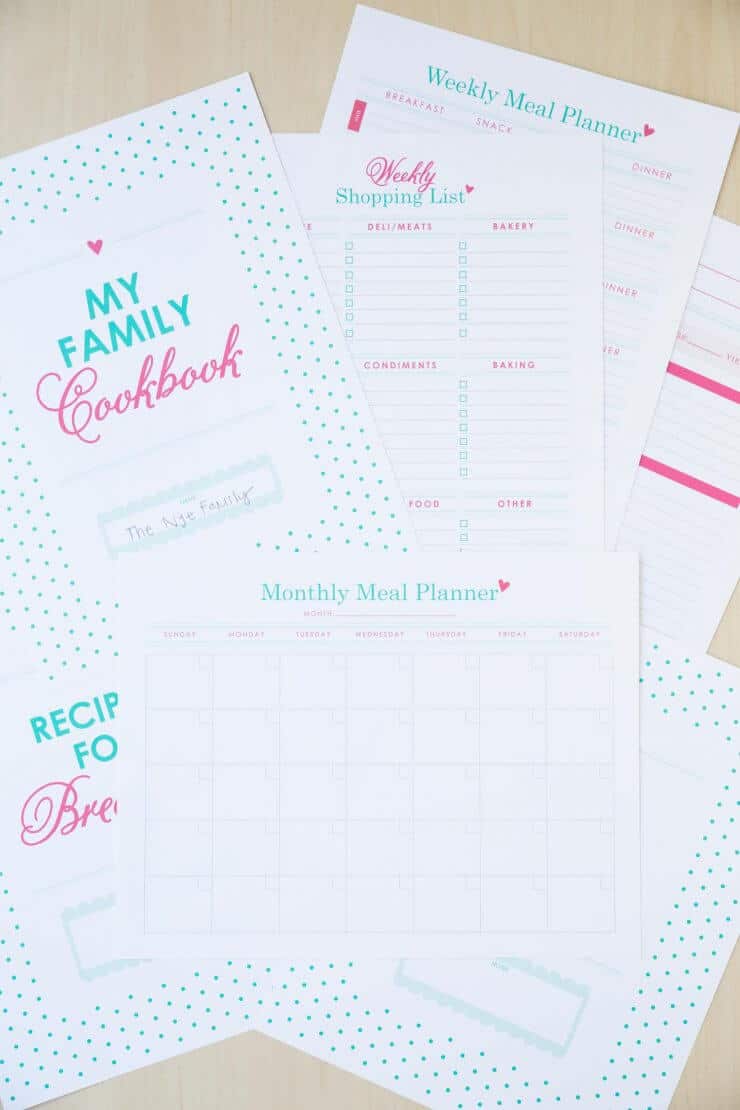 I've kept a binder for years now with all my recipes, and I'm excited for these pretty dividers to help keep it organized! It's nice to be able to print off recipes and then place them in a protective sheet.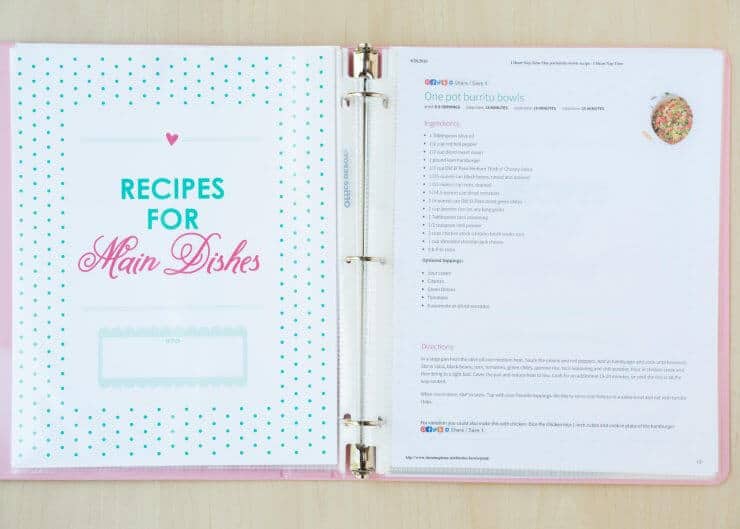 This will be such a lifesaver and is a must have for every home!