Jump to Recipe⌄
Crock pot grape jelly & BBQ meatballs – only 3 ingredients!
BBQ Meatballs.. easy to make in the crock pot, this recipe only takes 3 ingredients and 5 minutes to prep! Doesn't get better than that.
Thanks for stopping by! To get the newest recipes subscribe or join us on facebook and pinterest. Make sure to check out our recipe box too!
These crock pot grape jelly meatballs are a family favorite. They are seriously so good and the perfect appetizer for game day! They almost remind me of sweet and sour meatballs but taste better! My Grandpa has been making them for years and we always loved them growing up. My sister even talked him into making them as an appetizer at her wedding. Everyone loved them! Now of course my family has their actual "homemade meatballs" which are amazing and I'll have to that recipe soon. The best part about these bbq meatballs is no one would ever know they were so simple to make. You could even turn them into a main dish and serve them over sticky rice. YUM!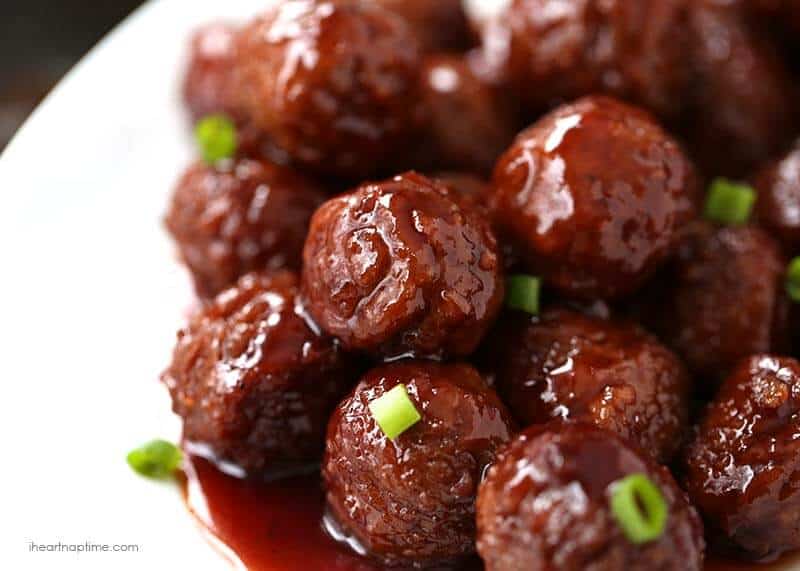 I love getting the meatballs from Costco or Kroger. They taste the best in my opinion. And sweet baby ray's BBQ sauce is my personal favorite. :)
Easy BBQ Meatballs Video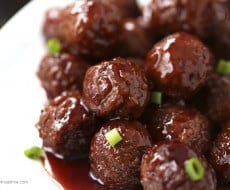 Crock pot grape jelly and BBQ meatballs
Ingredients:
1 (32-ounce) bag frozen fully cooked meatballs (about 50)
1 (18-ounce) jar grape jelly 
1 (18-ounce) BBQ sauce
Directions:
Combine the grape jelly and BBQ sauce in a small bowl or in the base of your slow cooker. Add meatballs and stir until they are coated with the sauce. Cook on high for 2 to 3 hours.
Enjoy as an appetizer or serve over rice for a main dish.

To half this recipe, use 25 meatballs, 1 cup grape jelly and 1 cup BBQ sauce.

All images and text ©

If you want to mix things up you can always try 2 packages of lit'l smokies instead of meatballs too. So good!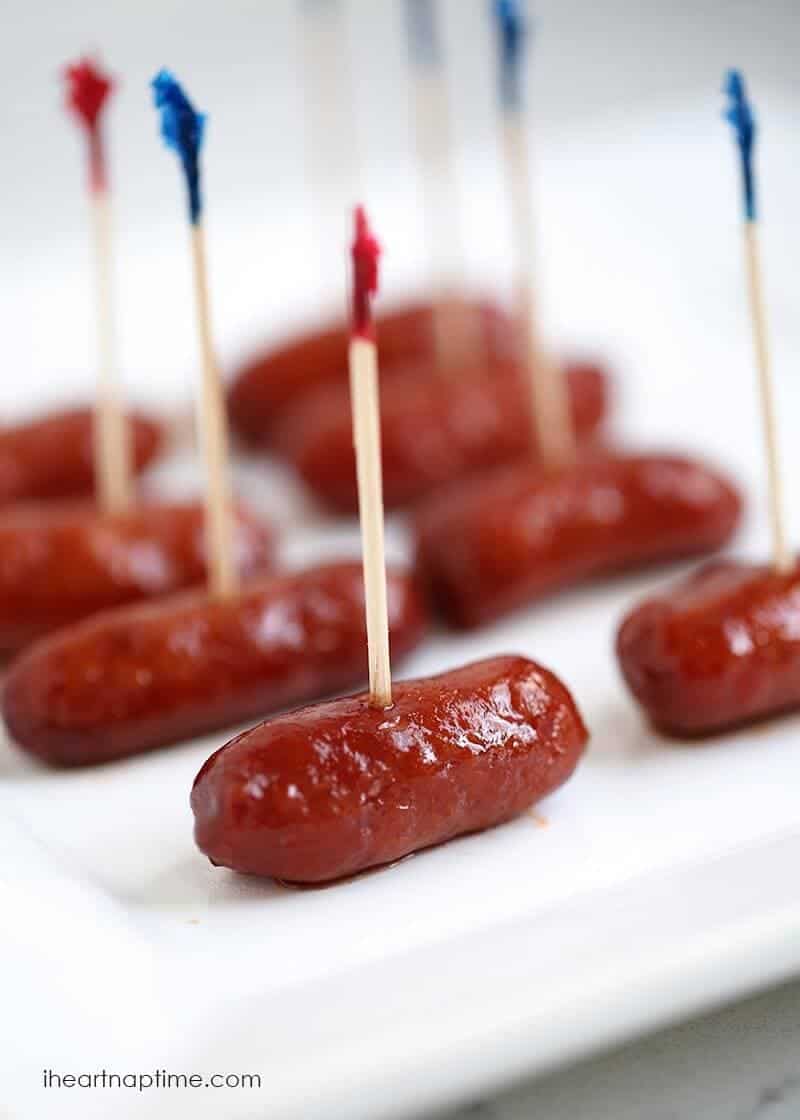 YUMMM! Enjoy! :)
Looking for more of our most popular posts? You'll love these too: