Top 15 places to eat at Disney World
Looking for the best places to eat at Walt Disney World? I've got you covered!
I had an amazing opportunity to visit Walt Disney World a few weeks ago for the International Food and Wine Festival with some of my favorite food bloggers and holy cow…I ate so much good food. I seriously would go to Disney World just for the food, it is that good! There are so many amazing places to try and I can't wait to go back again and try more. I'd love to hear where your favorite places to eat are :)
We got to taste food from all around the world at Epcot, and my belly left very happy. We also got to visit some of the top restaurants and of course eat our way around the parks too. Here are my top 15 personal favorites… but I'd love to hear your favorites too, so make sure to let me know if I missed anything good in the comment section below!
BREAKFAST:

MY OTHER RECIPES
This nutella waffle sandwich from Sleepy Hallow at Magic Kingdom was heaven. It was the perfect first meal at Disney!
One of my favorite breakfast spots outside the parks on the Boardwalk was Trattoria al Forno. These berries and cream pancakes were EVERYTHING. Probably the best pancakes I have ever had. You have to get them next time you visit Disney!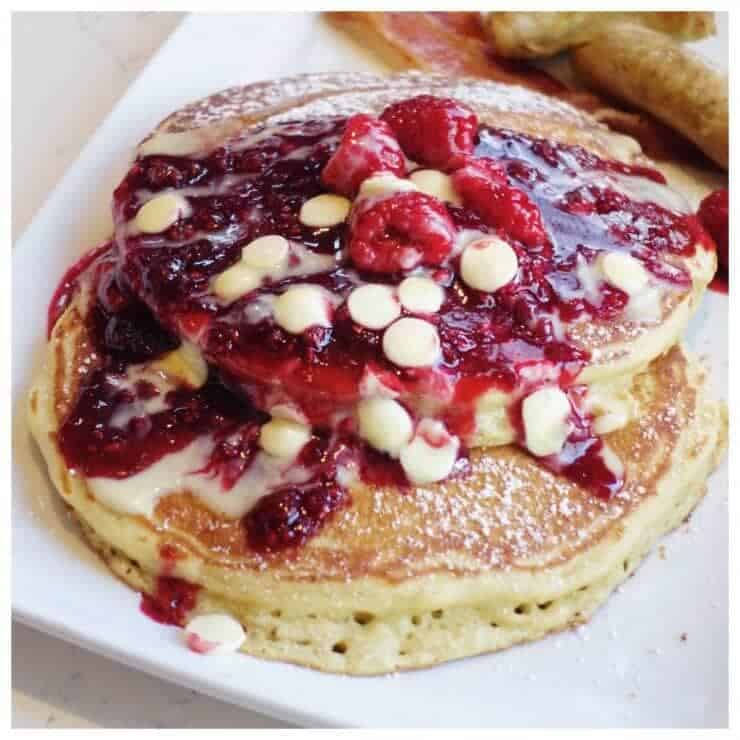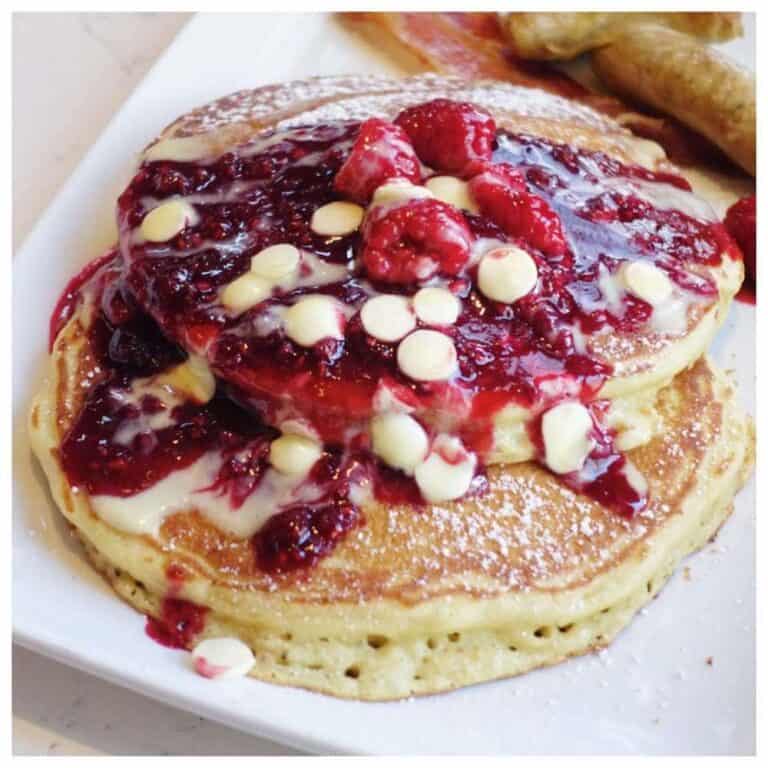 These breakfast sliders from Trattoria al Forno were also amazing! The fries that came with them were probably the best fries I've ever had. Crispy on the outside and soft in the middle… so perfect!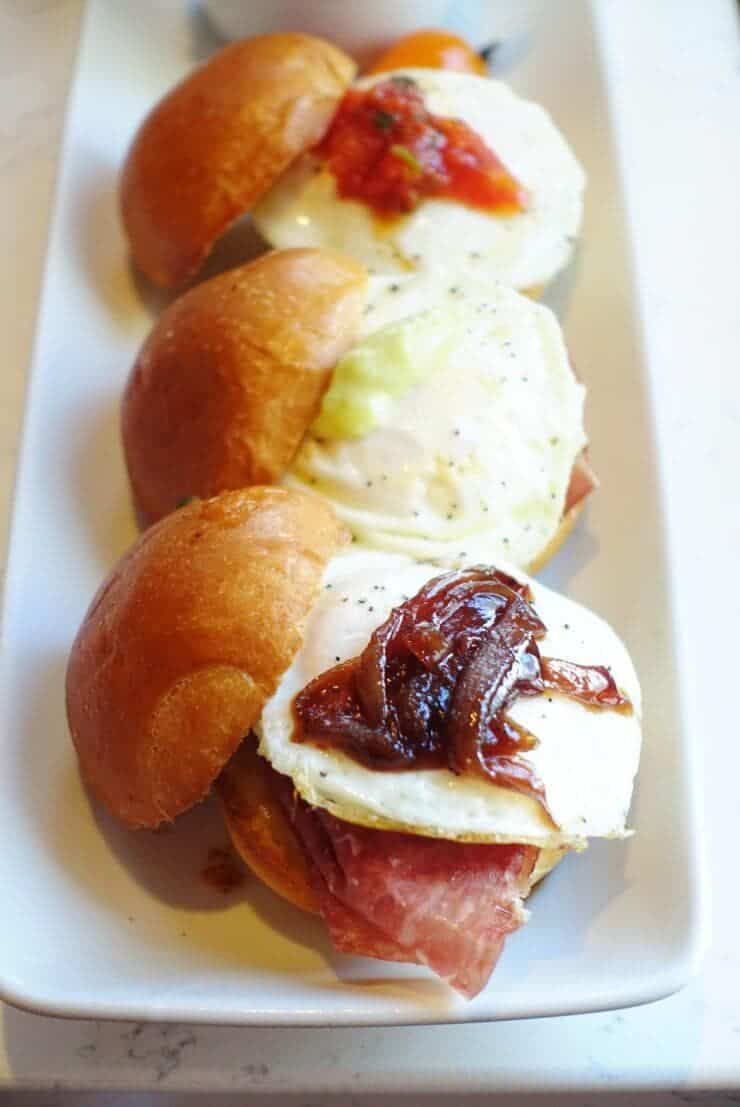 We also ate breakfast at Be Our Guest and I absolutely loved it! It was so beautiful! I can't wait to take my kids back there some day.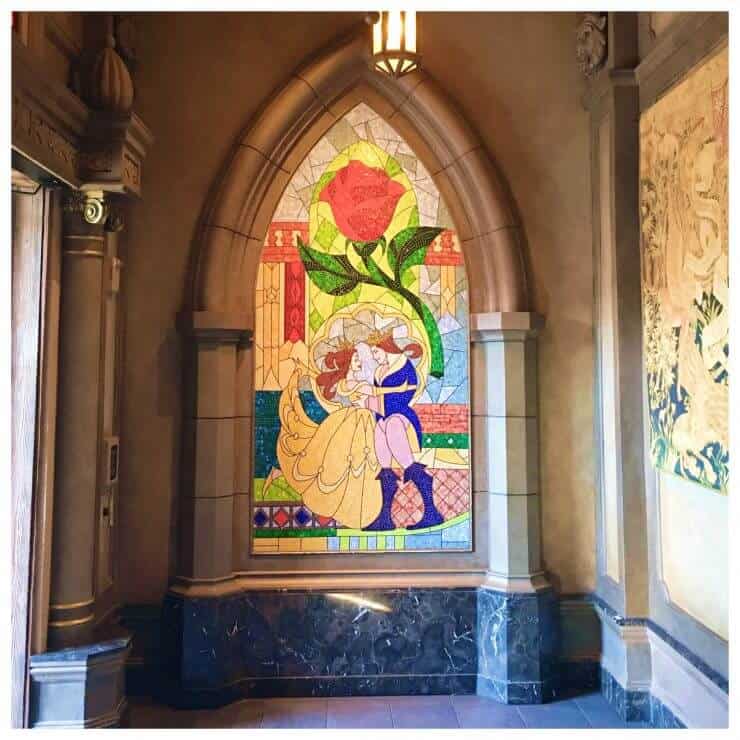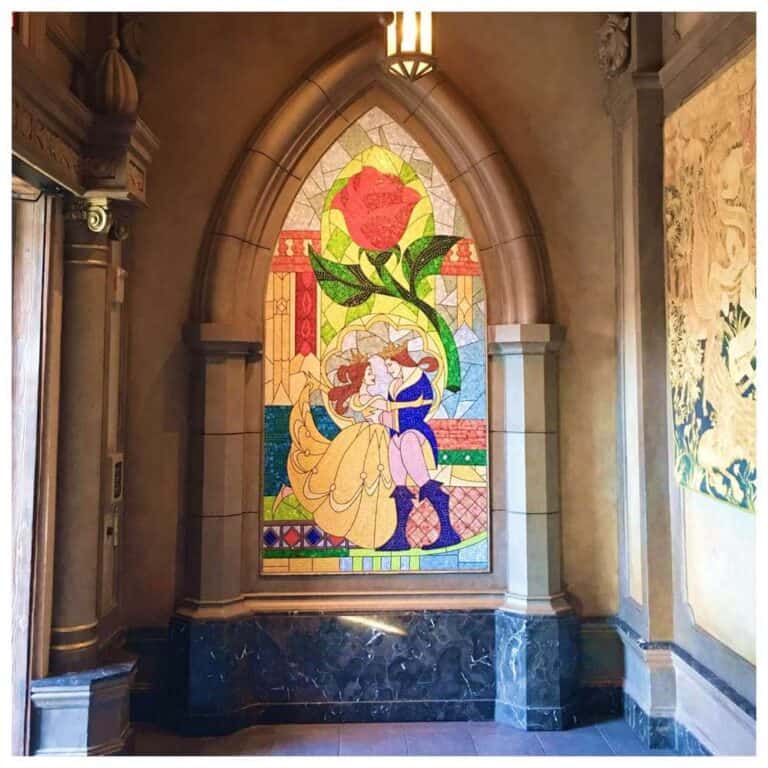 This amazing cronut smothered with bananas, chocolate and caramel sauce was life-changing! SO good!
LUNCH/DINNER:
Via Napoli in Italy at Epcot was the perfect lunch spot. We got these giant pizzas and gobbled them right up! The classic Margherita was my favorite.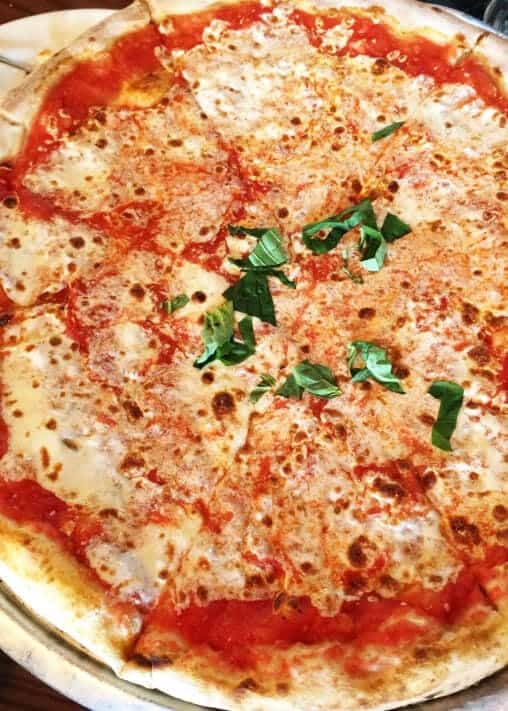 The ribs and orange chicken from Morimoto Asia were out of this world! I'm not usually a huge rib fan, but I loved these so much! We even got to meet Chef Morimoto of Iron Chef America, while we were there. Such a treat!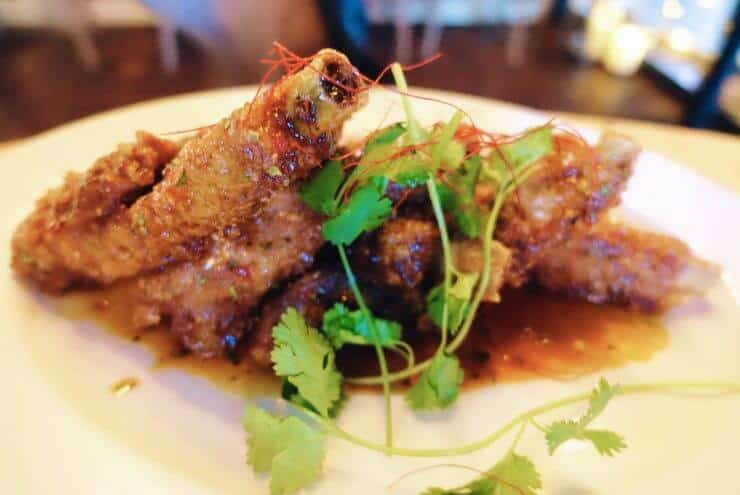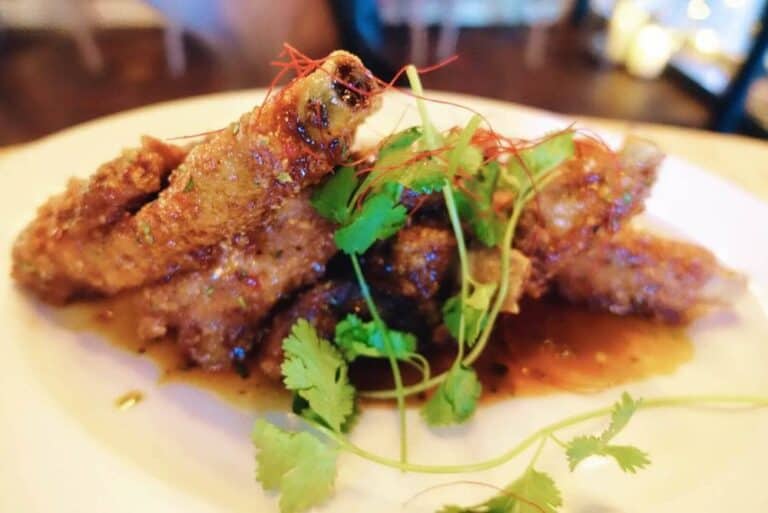 The filet mignon from The Flying Fish on Disney's Boardwalk was another favorite…seriously the best I've ever had. The Kurobuta pork belly is also a must try! Every single dish looked amazing.
DESSERT/SNACKS (my favorite section):
Ample Hills Creamery on The Boardwalk was simply amazing. All the flavors were delicious, and the pretzel cones were the perfect compliment.
Here is the amazing group of bloggers I was with: Kristen – Kristyn – Kristan – Shelly – Amanda – Jenny – Shawn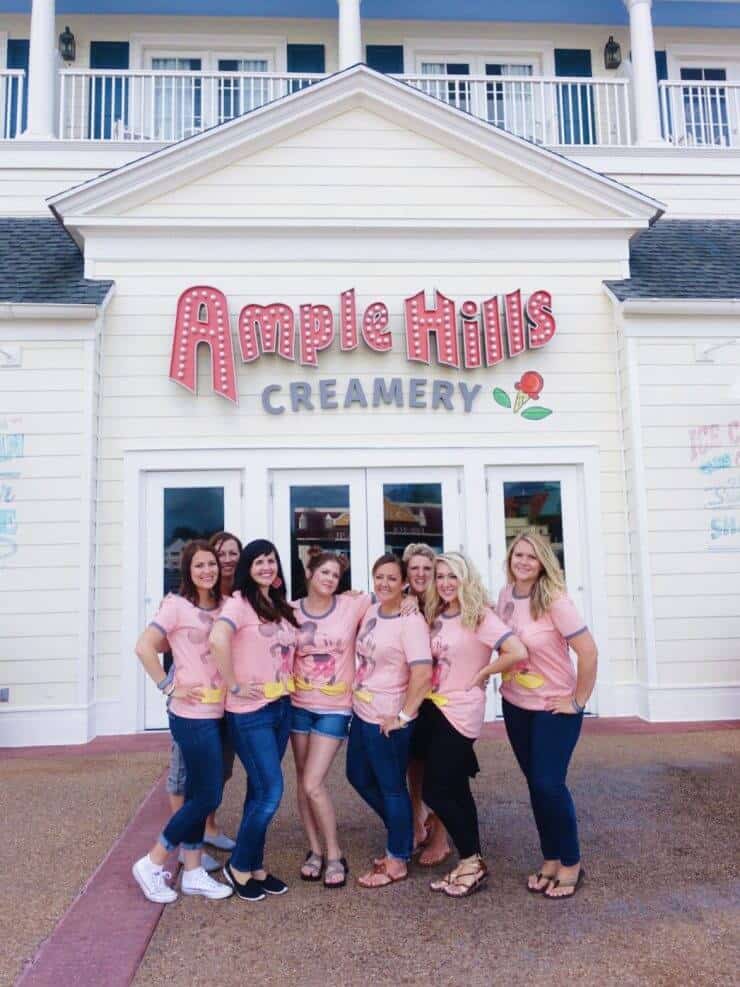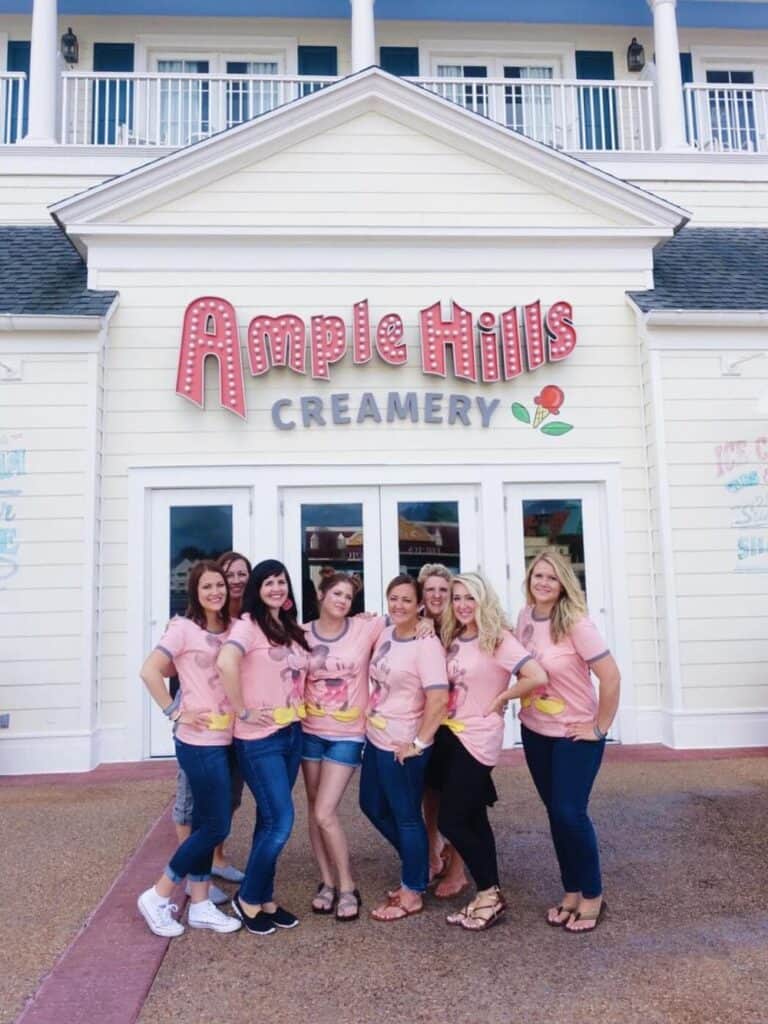 The Dole floats from Aloha Isle (near Pirates of the Caribbean) are an absolute must when visiting Disney. They are so refreshing on a hot day and the perfect afternoon treat.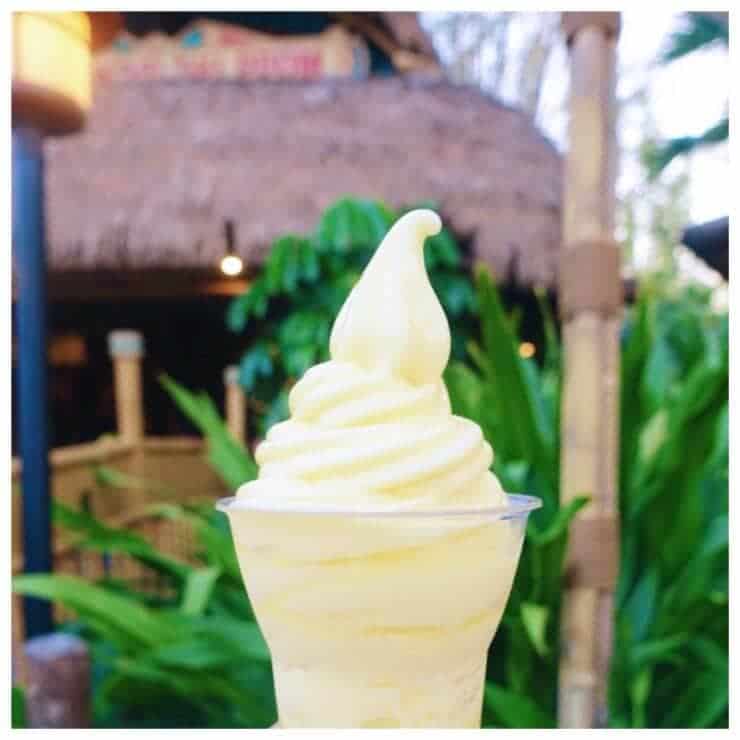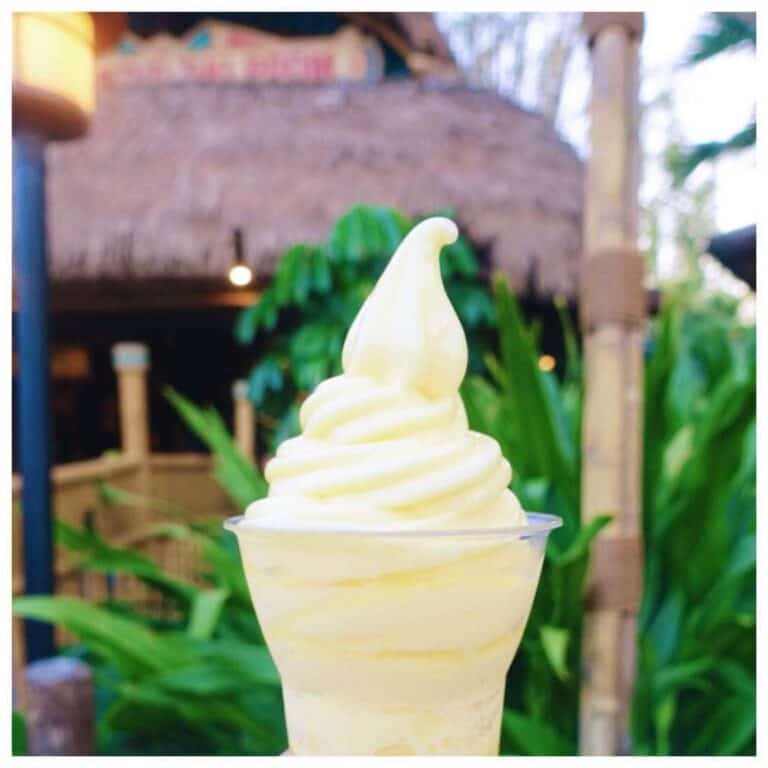 These giant Mickey cookies from Big Top Souvenirs (near the Dumbo ride in Magic Kingdom) are always a treat and make for a great photo :)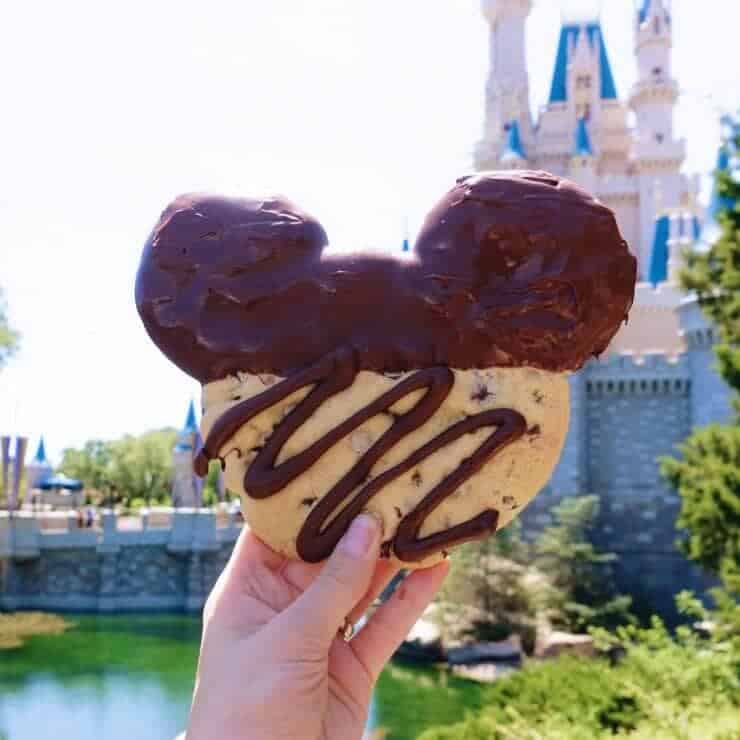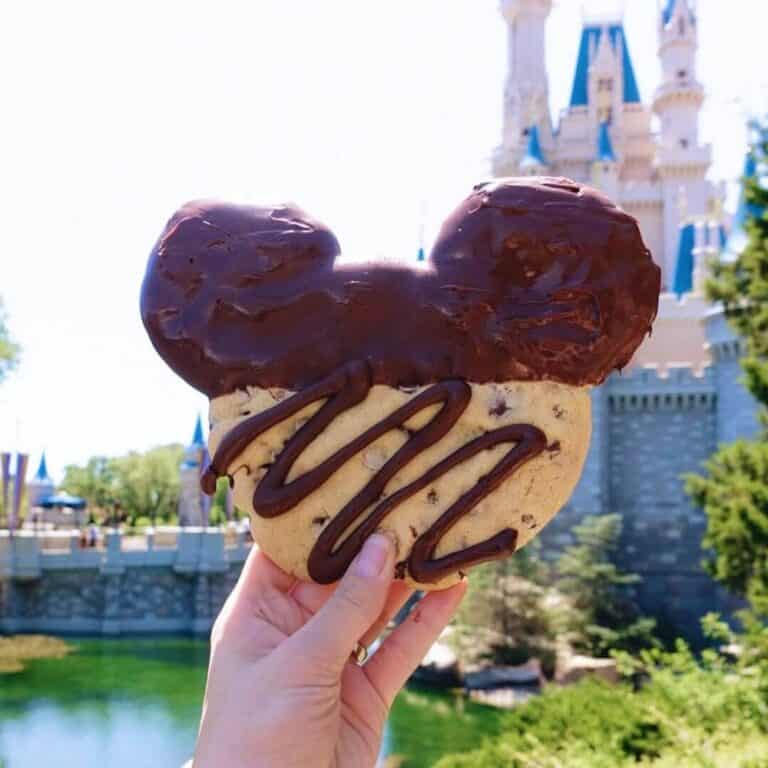 This chocolate ganche butterfinger cupcake from Starring Rolls Cafe (Inside Hollywood Studios) was one of my favorite treats from the weekend. Talk about decadent!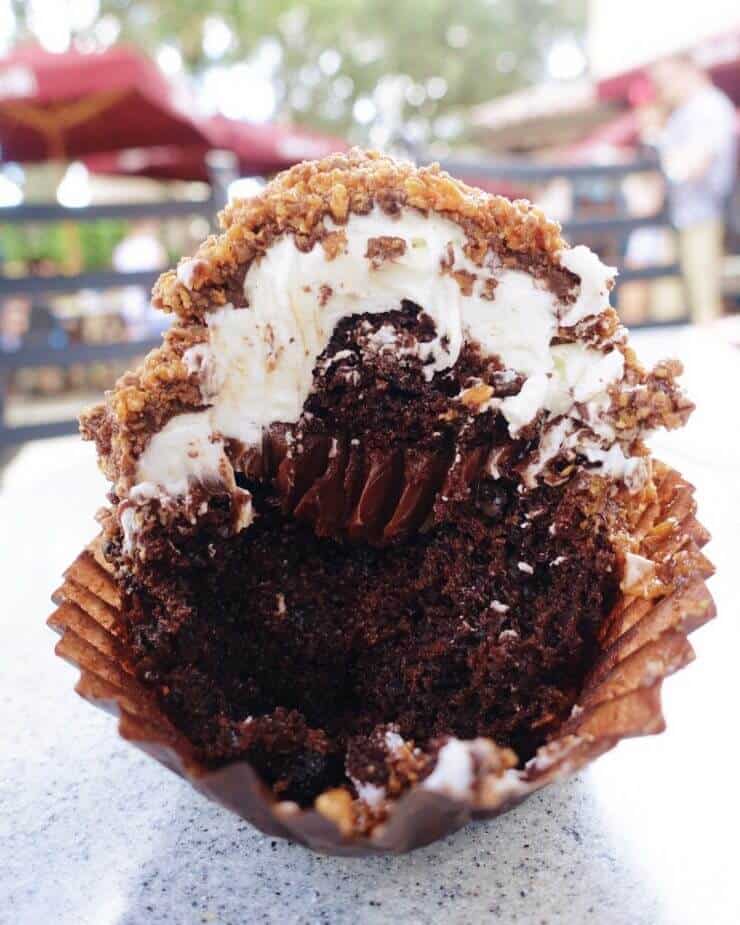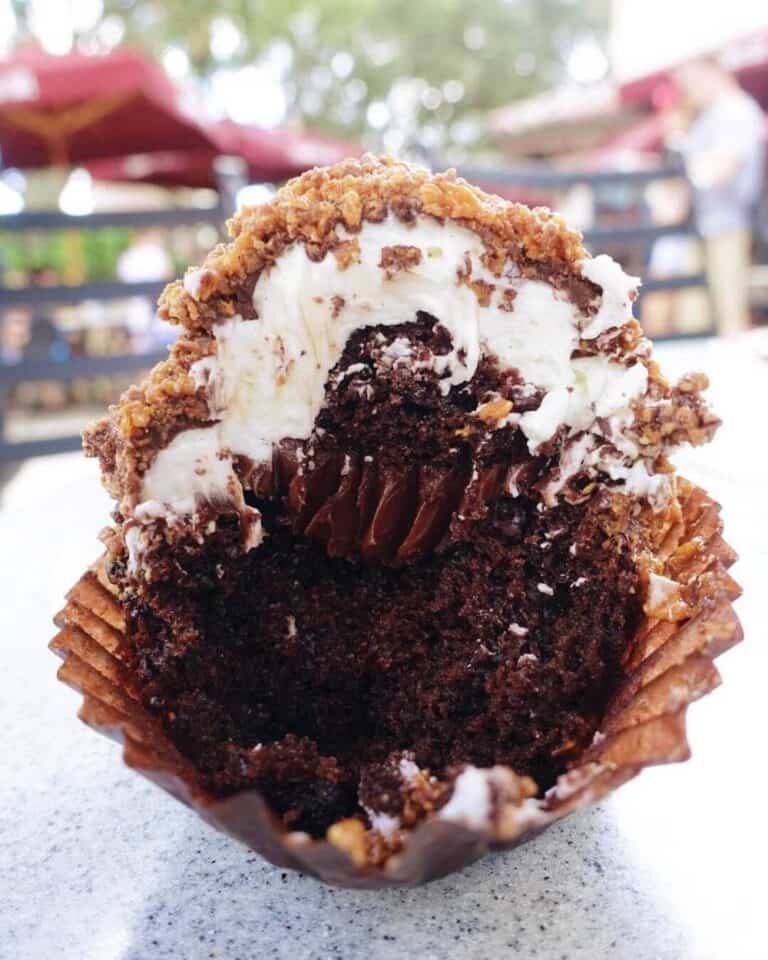 One of my favorite spots at Disney is the Main Street Bakery I always have to picked up a caramel apple to bring home.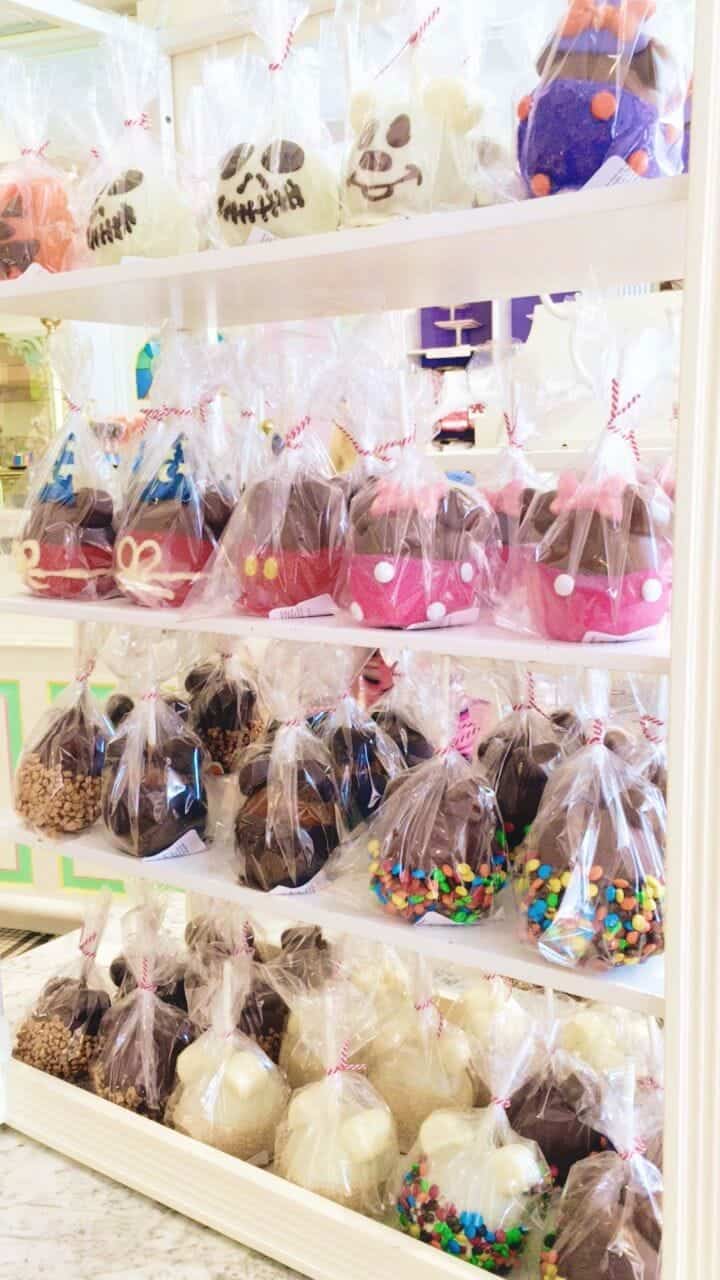 You can't go wrong with the Mickey shaped pretzels. Such a great afternoon snack.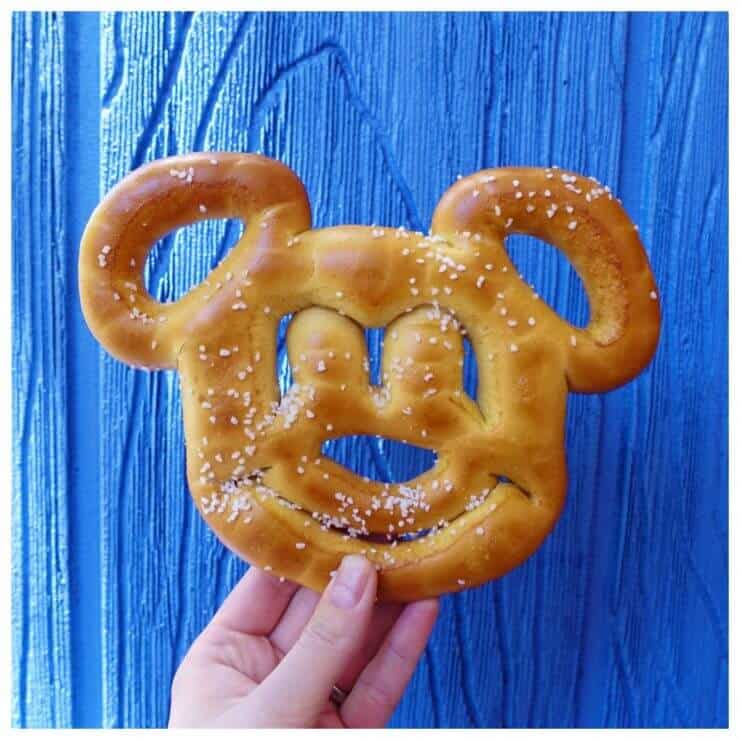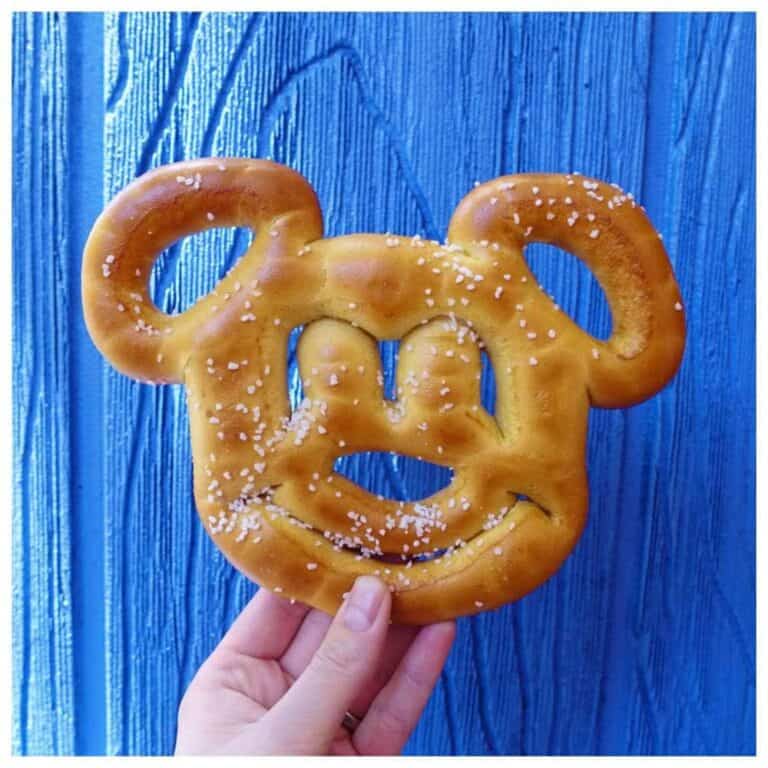 This OREO funnel cake was pure heaven. We all shared it and it was delicious! We found it at a little Funnel Cake stand by Japan in Epcot.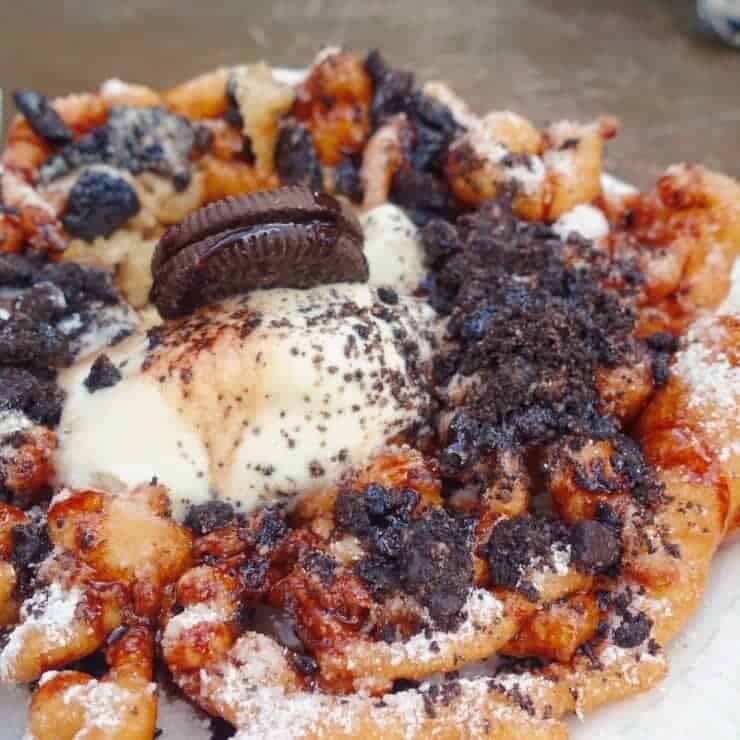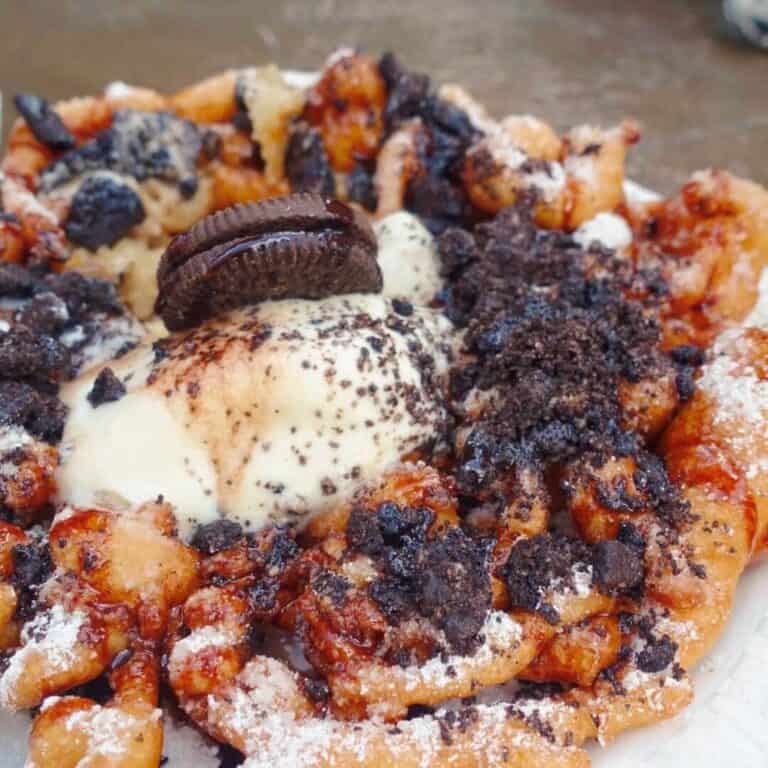 This shaved ice was from Kabuki Cafe near Japan in Epcot and was a nice treat to cool off with.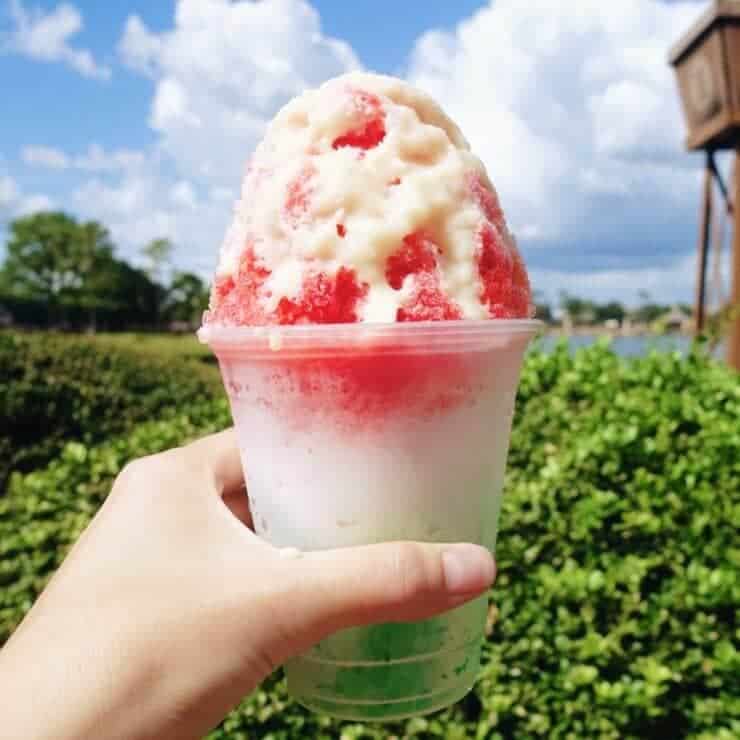 We all loved the Boardwalk Bakery. The cupcakes were the cutest ever and so yummy!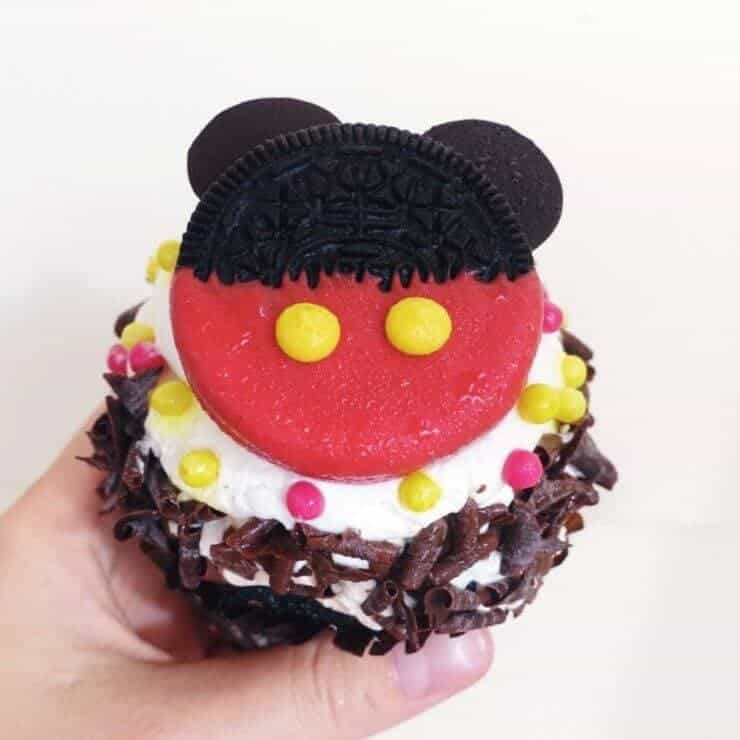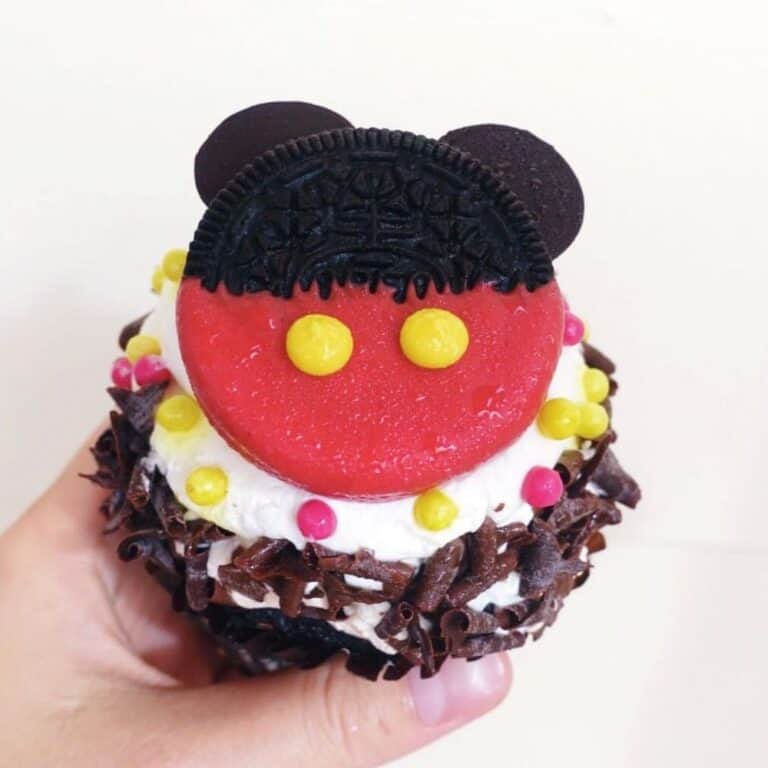 Oh my goodness, I could go on and on about all the delicious food we ate, but these had to be my top 15 favorites from the weekend. Okay, so you're probably thinking…did you really eat all of this food in one weekend? The answer is YES! We shared most of it, but I definitely had 2 bites of everything shown here (plus lots more that I didn't get pictures of). It was all so good that I wanted to eat the whole thing, but I knew I had to pace myself so I could experience it all. Definitely recommend sharing so you can taste more  deliciousness at Disney ;) I'm dying to go back and get these treats again some day.
If you're looking for a place to stay on your next trip, we absolutely loved staying at Disney's Boardwalk Inn. I loved how close it was to Epcot and all the fun shops and places to eat on The Boardwalk. The rooms were also so cozy and it was so nice to walk back into at the end of a long day of walking (I think we got in about 25,000-30,000 steps per day)! It's a good thing too with all this delicious food we ate. ;) Also, if you plan on bringing back souvenirs, I definitely recommend the American Tourister iLite Max. You can fit so much in there and it is super light!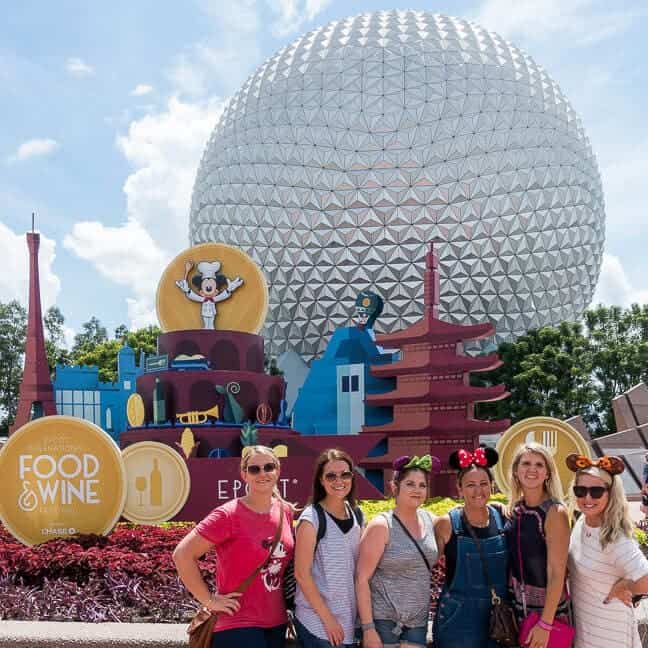 Walt Disney World is truly the most magical place. As much as I LOVE going to Disney with my kids, it was so fun experiencing it with just adults. It's definitely a whole different experience and I loved every minute there!
I'd love to hear… where are your favorite places to eat at Disney?!


Disclosure: I was provided with all accommodations for this trip, however all opinions are 100% my own.