Jump to Recipe⌄
Fruit infused water
Fruit infused water – naturally flavored water that is not only easy to make, but healthy and delicious! It has a sweet and refreshing taste and has a cleansing effect on the body. Say goodbye to soda, juice and sugary drinks.
All you need to make your own fruit infused water is fresh fruit, herbs and water, of course. To me, these drinks just scream SUMMER! I am so happy it is warming up outside. Now we just need to remember to stay hydrated and drinks lots of water!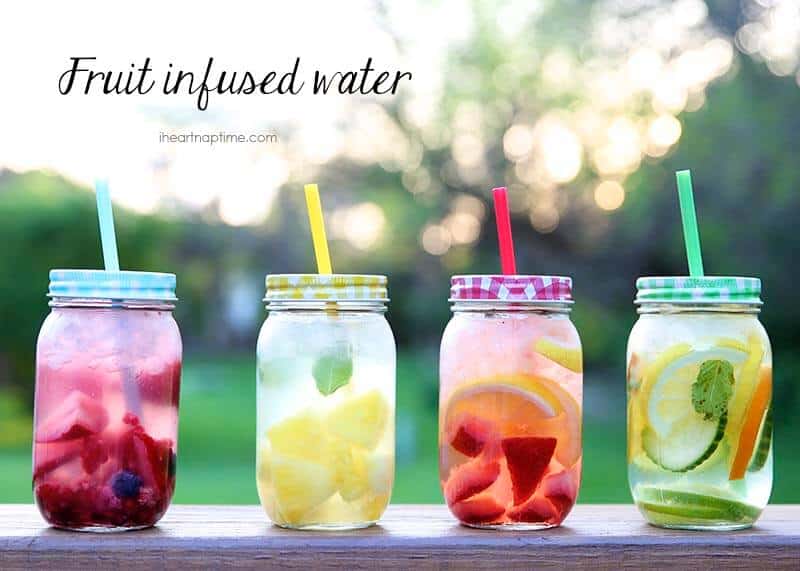 If you have a hard time drinking enough water, fruit infused water is a great way to stay hydrated and enjoy a healthy drink! Here are my favorite recipes below.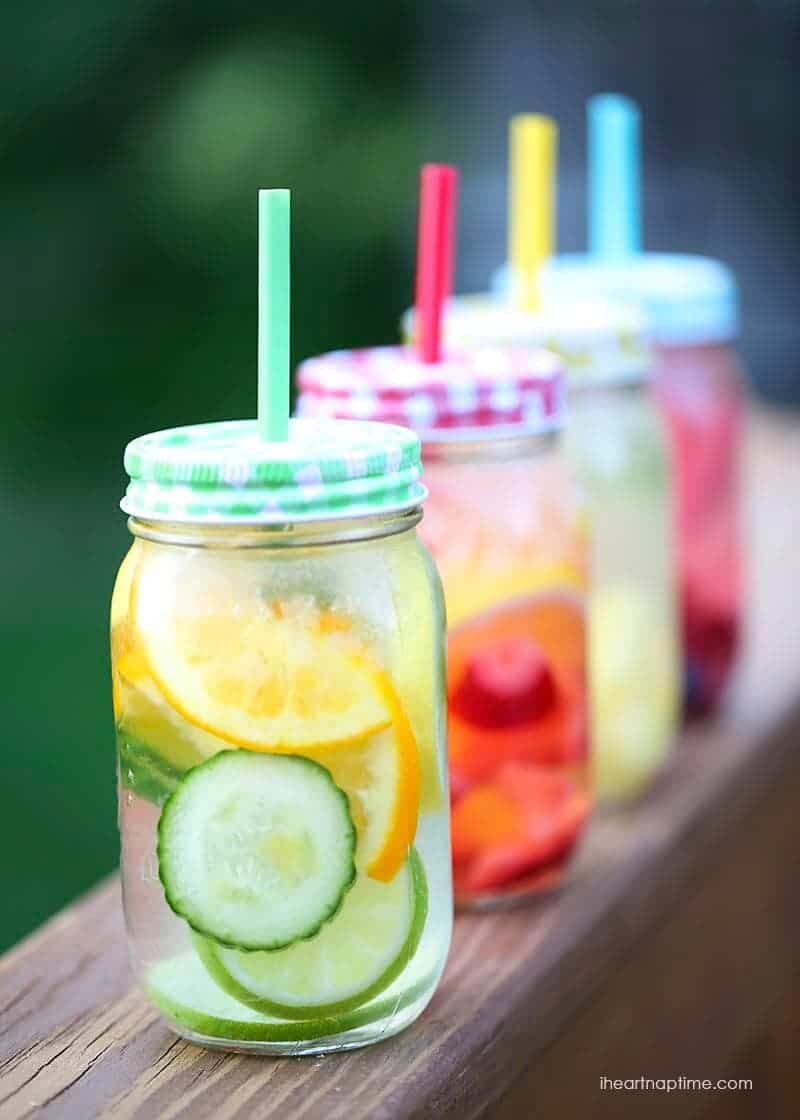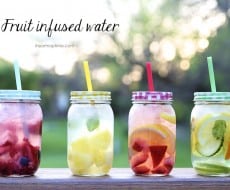 Fruit infused water
Ingredients:
16 oz mason jar
1 1/2 cup water
1/2 cup fruit
1/4 cup ice
2 mint leaves (optional)
Directions:
Place fruit in the bottom of your jar. Pour water in and stir fruit around. Press on the fruit lightly with a spoon to release some of the flavors. Add mint leaves if desired. Refrigerate for at least one hour (can even do overnight). Add ice just before serving. Enjoy!
All images and text ©
Here are some of my favorite combos…
Pineapple infused coconut water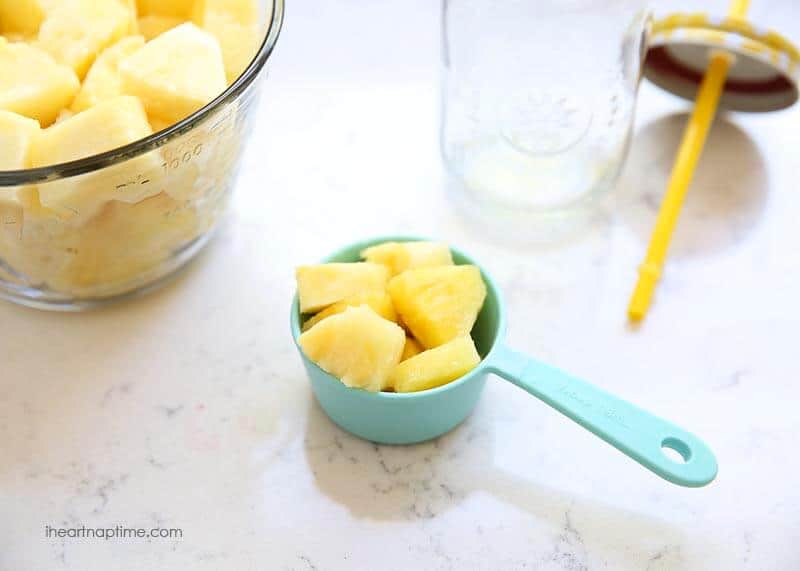 Pineapple infused coconut water: pineapple, coconut water, 2 TB fresh pineapple juice, 2 mint leaves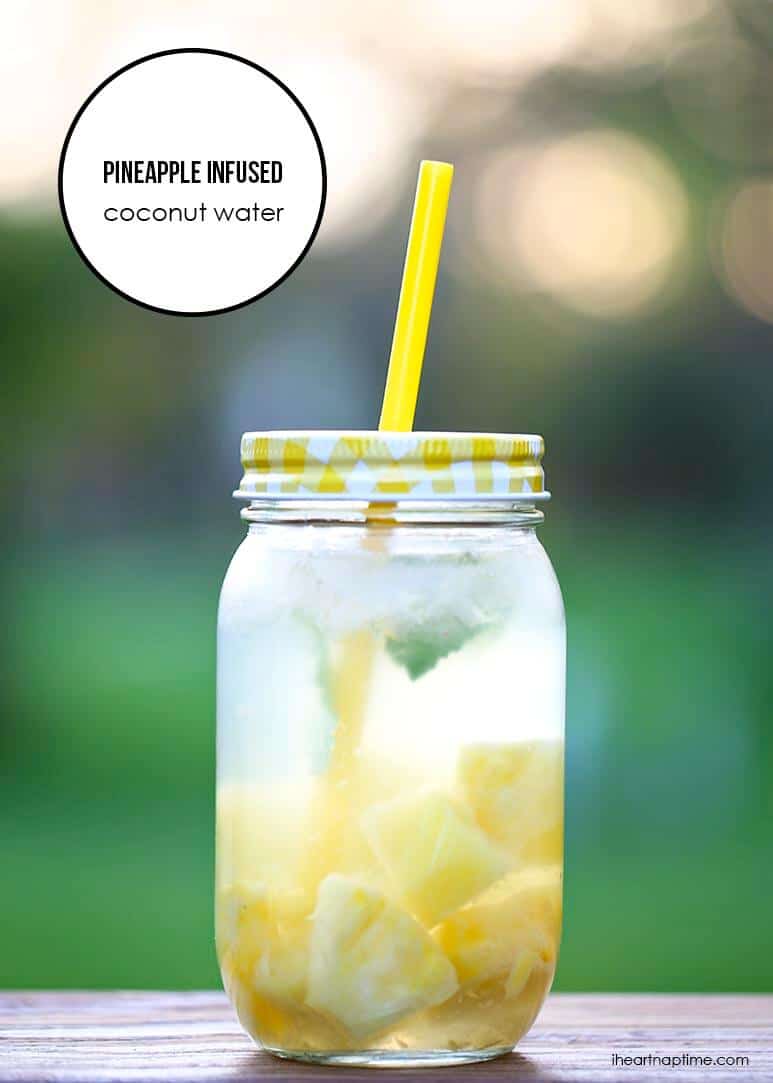 Citrus detox water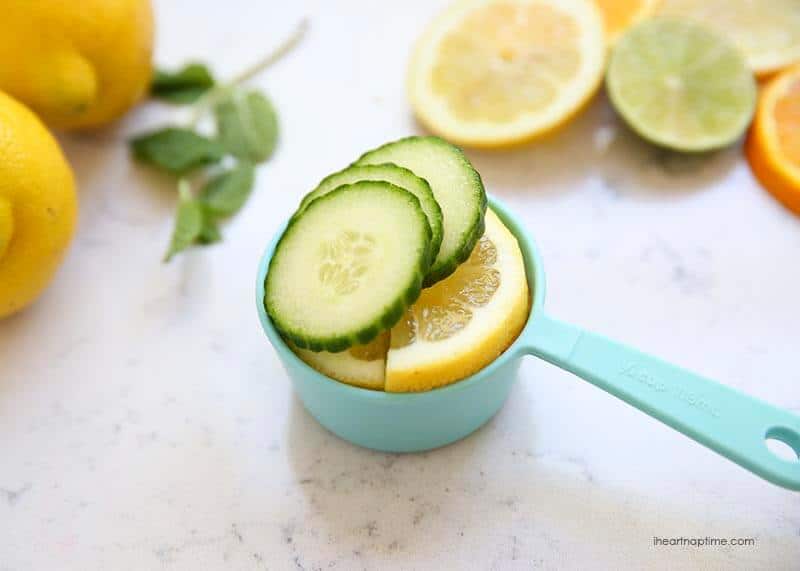 Citrus detox water: lemon, lime, orange, cucumber, 2 mint leaves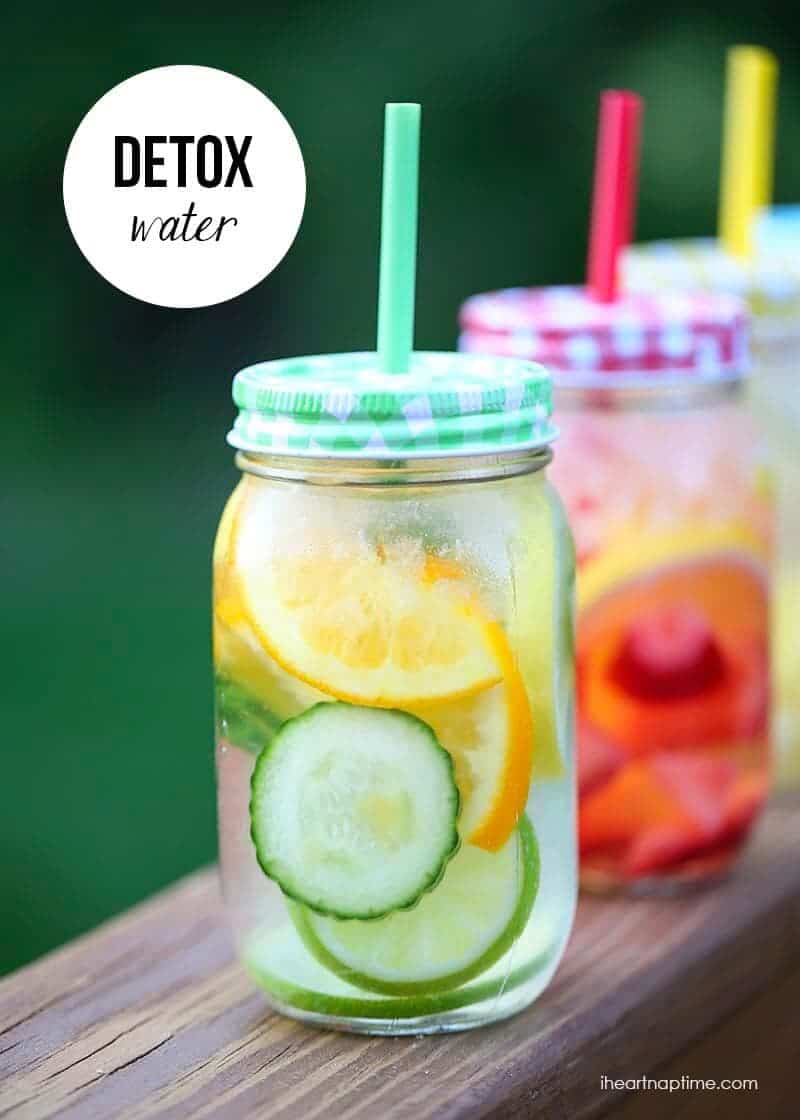 Strawberry lemon infused water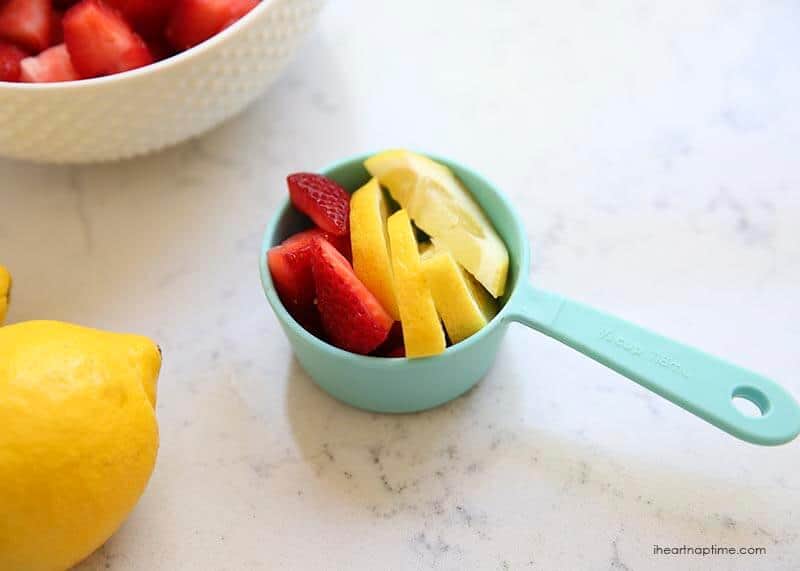 Strawberry lemon: lemon, strawberry, 2 mint leaves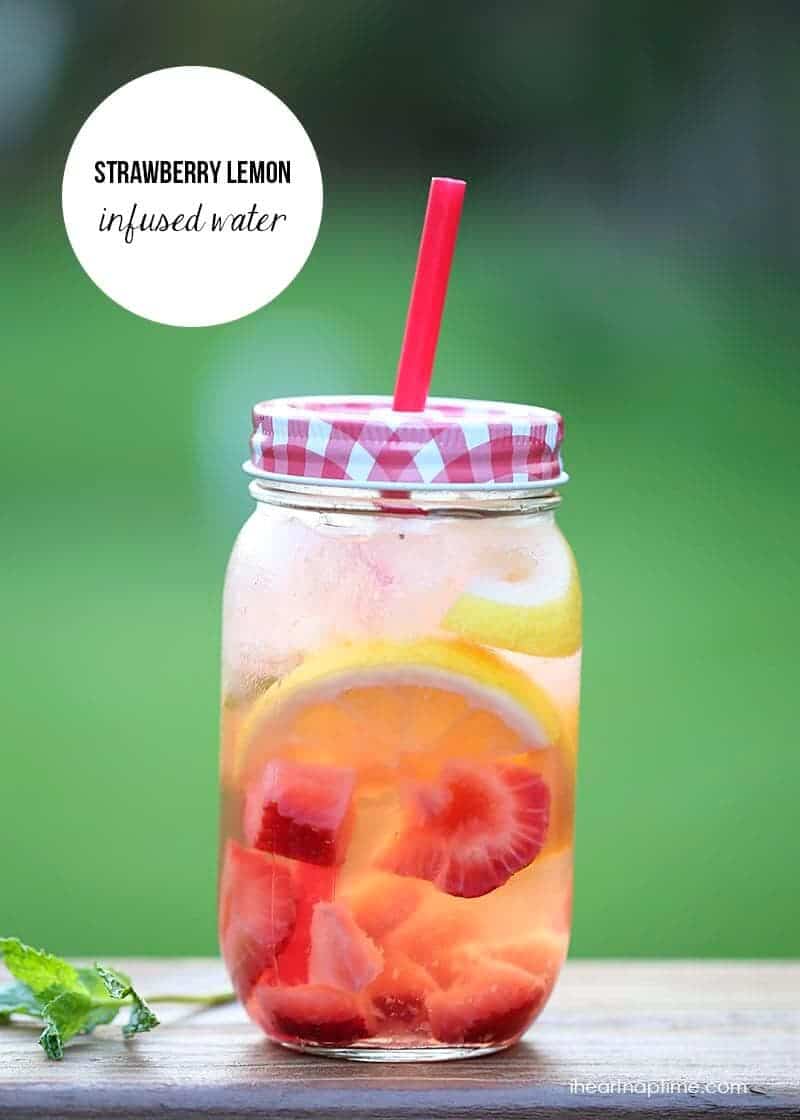 Have you tried fruit infused water? What's your favorite flavors?
Looking for more summer recipes? You'll love these too: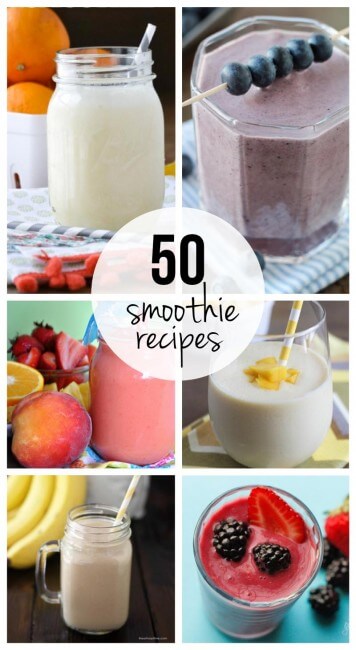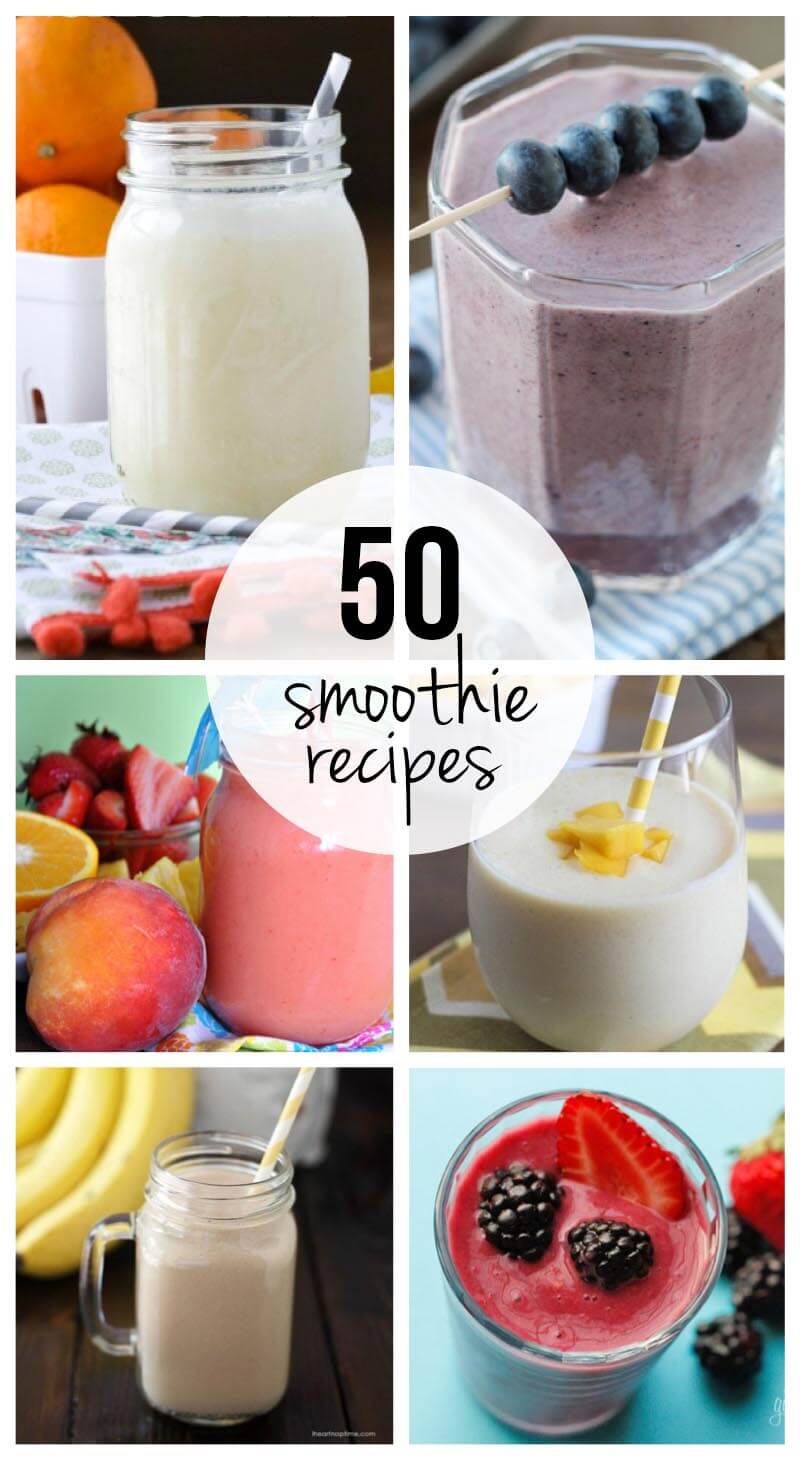 Fruit salsa and cinnamon chips