Niagara falls family trip travel diary -what to eat, see and do with kids!
Several of you have asked for more details from our recent Niagara falls trip that we took over the summer, so I thought I'd include all of the stops we made here.
We've been wanting to take a trip to Niagara falls ever since we moved to Ohio. It's only a 5 hour drive, and my husband and I had never been, so it was definitely on our bucket list. This summer my brother and sister n law (as well as some of our best friends) moved to Buffalo and had their first baby, so we thought this was the perfect time to visit.

Watkins Glen
The first stop we made was the Fingerlakes. We found a cute little house on airbnb in Watkins Glen, New York. When we first walked around the town, I have to admit I wasn't that impressed. However, the more we explored the area I fell in LOVE. Here were some of the top highlights.
Walking downtown to the pier and watching the sail boats.
Getting homemade ice cream from The Colonial Inn (which I didn't realize was a hotel), which was seriously some of the best ice cream I have EVER had! My friend and I are kind of ice cream snobs and both couldn't get over how amazing it was. The raspberry was to die for.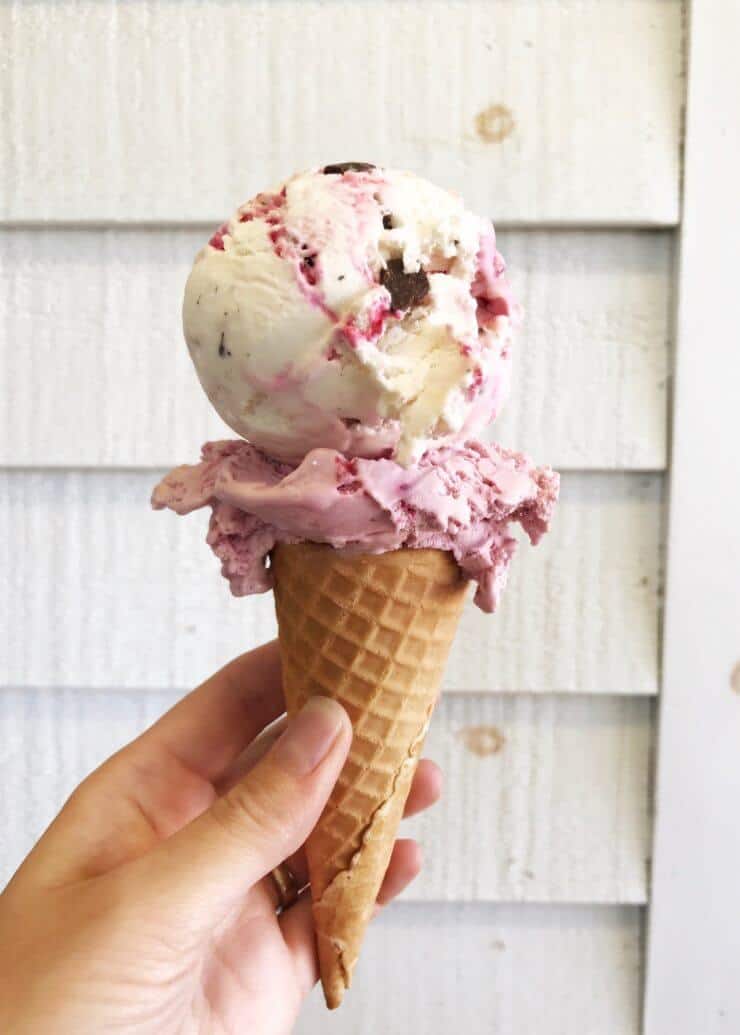 Going to Watkins Glen State Park and hiking up to rainbow falls in Watkins Glen was definitely another hightlight. It was SO beautiful. If you have young kids, bring a back pack to carry them because there are LOTS of stairs. But it was so worth it! There is also a nice park with picnic tables (and a swimming pool), you can use once in the park.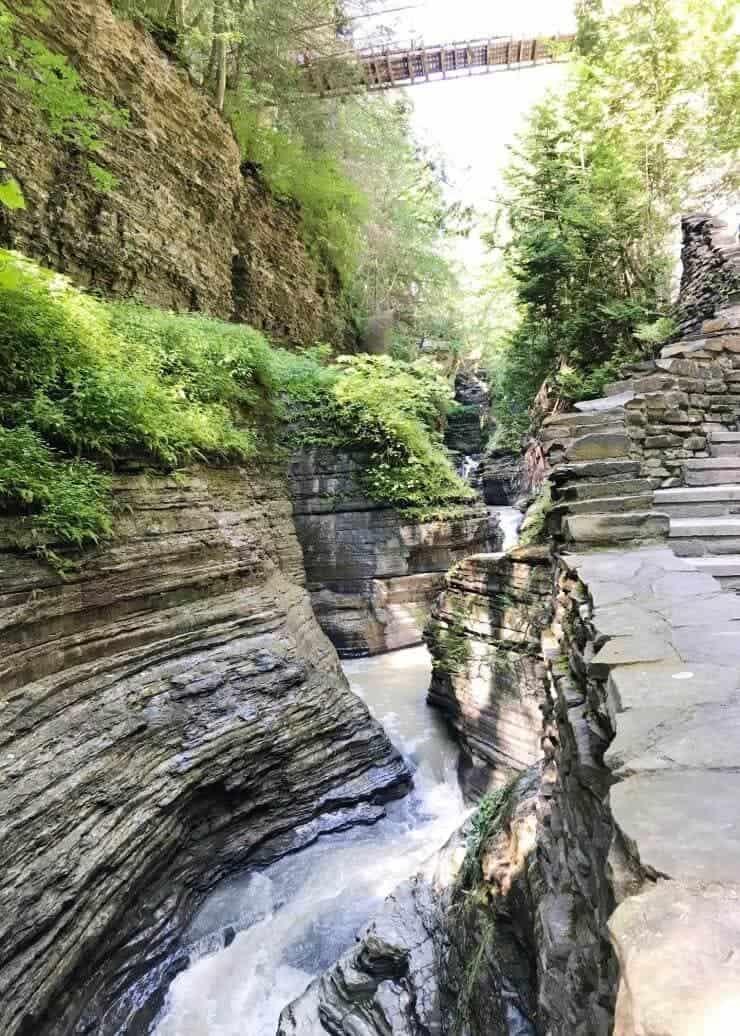 We also went up to Robert H. Treman State Park in Ithica (about a 30 minute drive from Watkins Glen). We didn't know what to expect, but we basically parked and walked right up to the falls and natural swimming pool. No hiking necessary for this one. The kids had a blast swimming and I even bribed them to jump off the diving board right next to the falls. It was so pretty!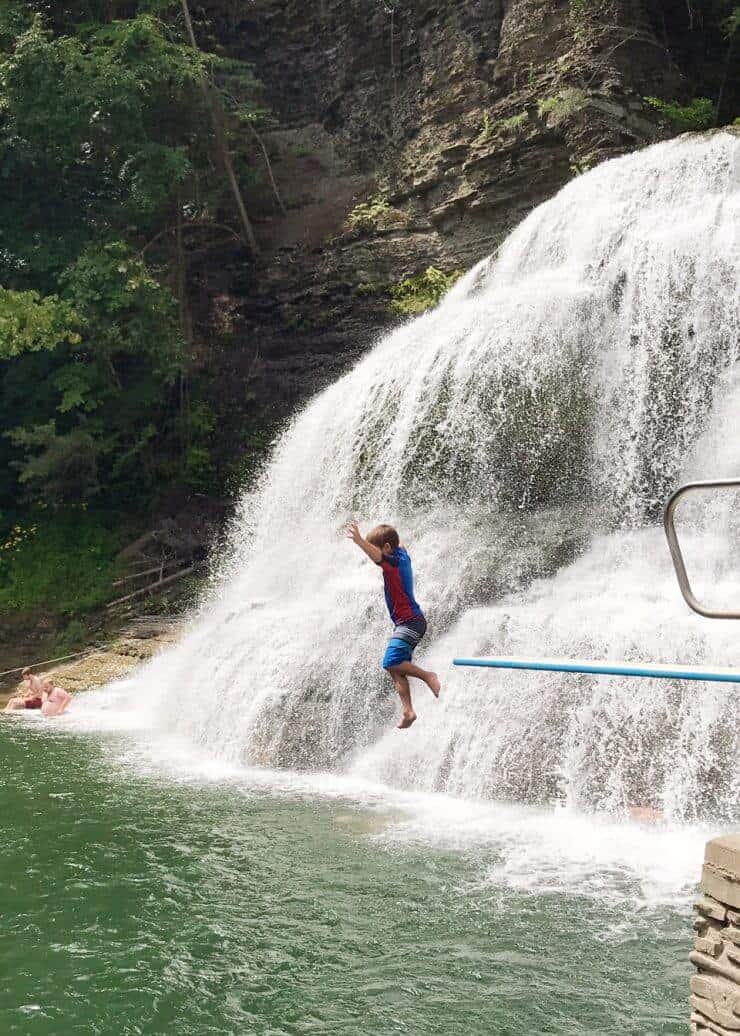 Palmyra
Monday morning we headed up to Palmyra, New York. It was only an hour drive from Watkins Glen and was great to show our kids more about our LDS church heritage. Such a special place to visit! We visited the Hill Culmorah, The Smith Farm, The Sacred Grove and The Printing Press. Oh and can't forget The Grill and Chill (loved the fries and fry sauce)!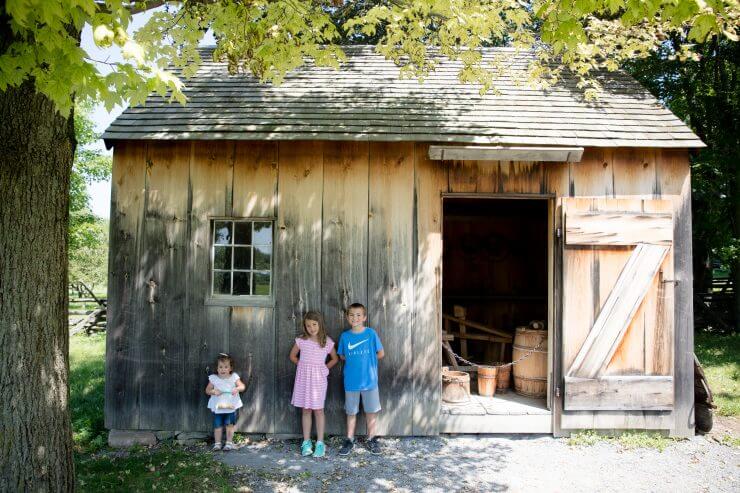 Niagara Falls
Monday evening we drove over to Niagara Falls, Canada (about a 2 hour drive). We heard from so many people to stay on the canadian side and we were so glad we did. We stayed at the embassy suites and it had the perfect view of the falls. They were truly beautiful! We could also see the fireworks over the falls from our room which was really nice.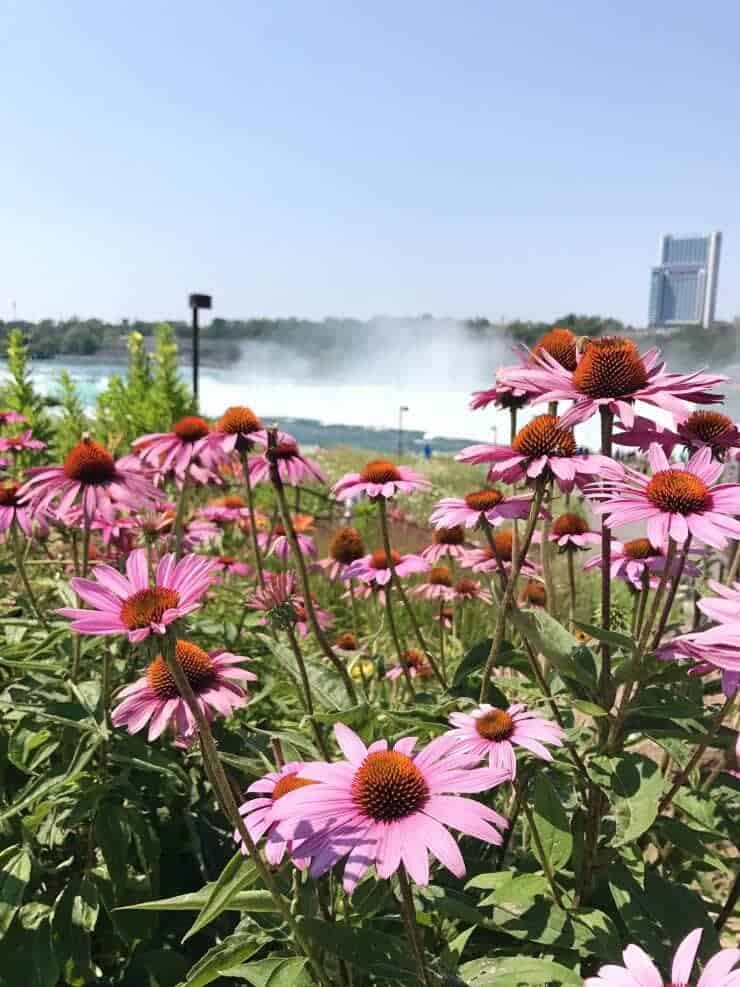 Tuesday morning we did the "Behind the falls tour" and walked around the falls at the top. My kids loved going on the tour behind the falls and it was really cool to see them up so close! Amazing how much water powers through there.
Wednesday we crossed back over to America and did the Maid of the Mist tour to Niagara Falls. I loved getting to see both sides of the falls. We also took the trolly to Goat Island, which was great to see some more amazing views.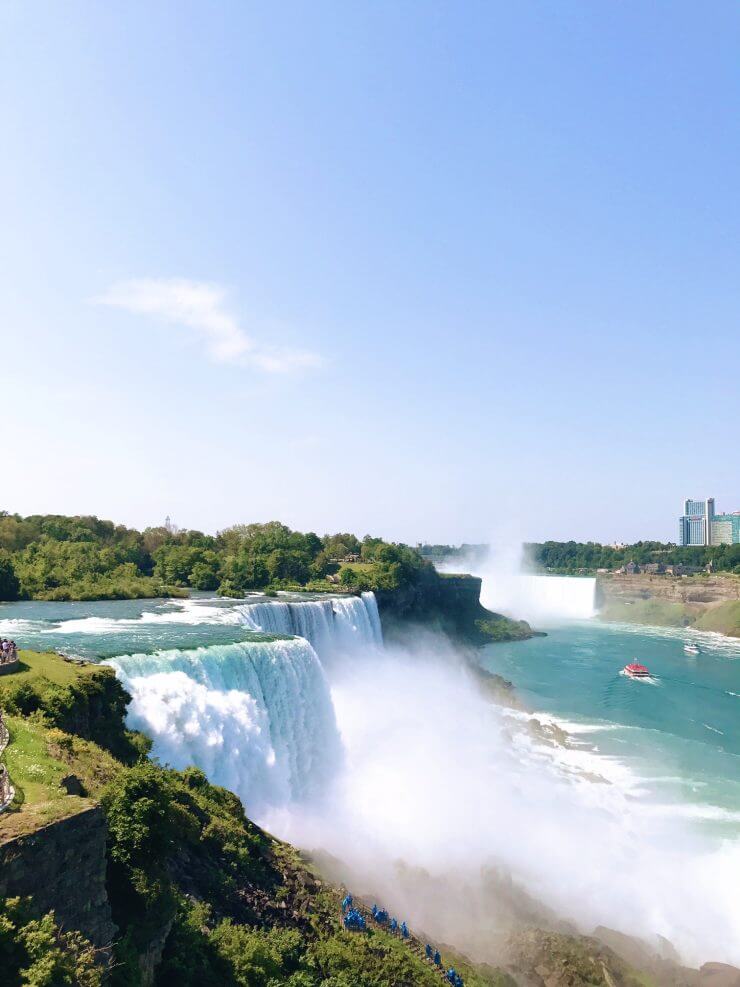 Niagara-On-The-Lake
Tuesday afternoon we headed to the most charming town Niagara-On-The-Lake (about 30 minutes from the falls). If you visit the falls, you must spend an afternoon here. It was so nice to sneak away from all the tourists and enjoy walking around this quaint town.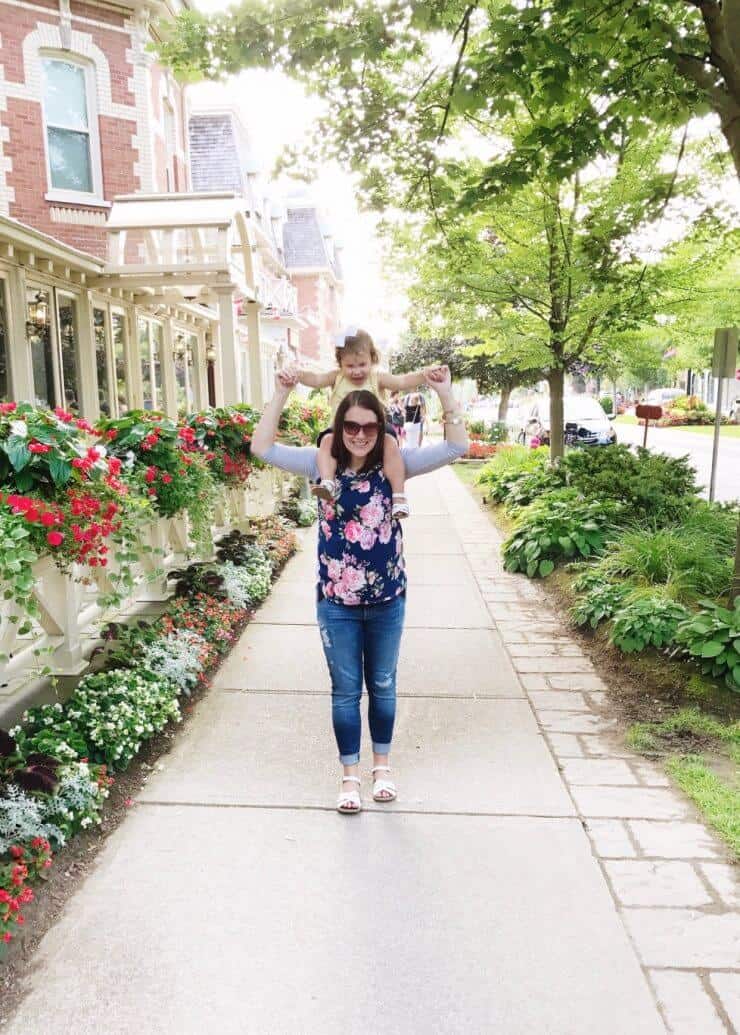 We loved eating at Bistro Six One restaurant and getting ice cream cones at Cows. My husband and I shared the pesto pasta and pizza…both delicious!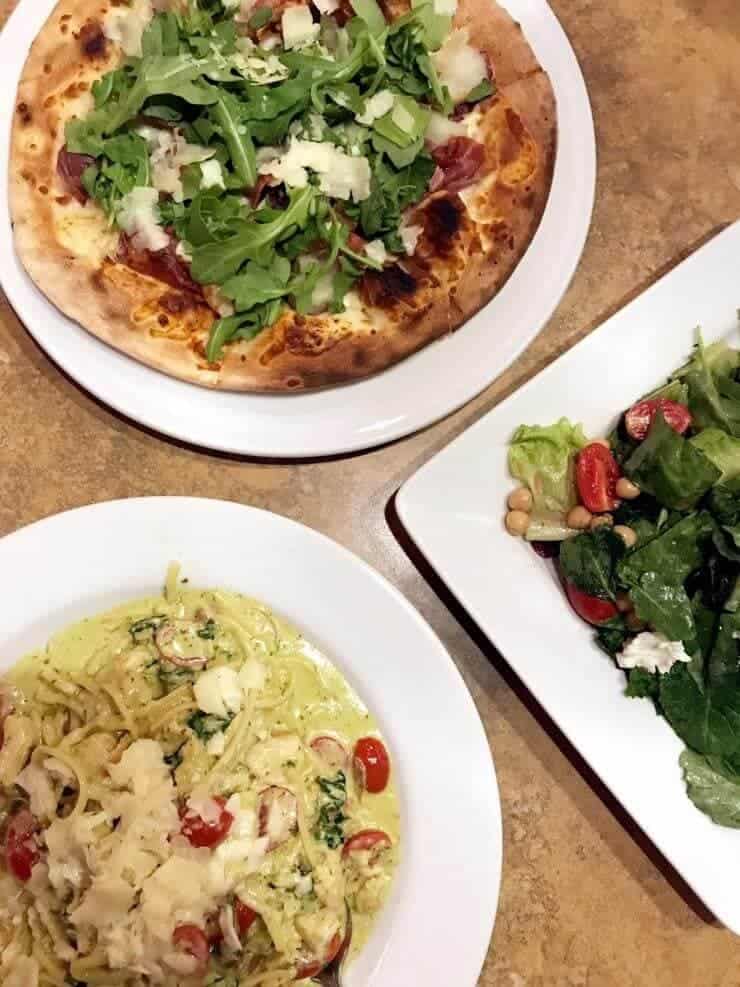 The kids also loved walking down by the lake and playing on the playground downtown.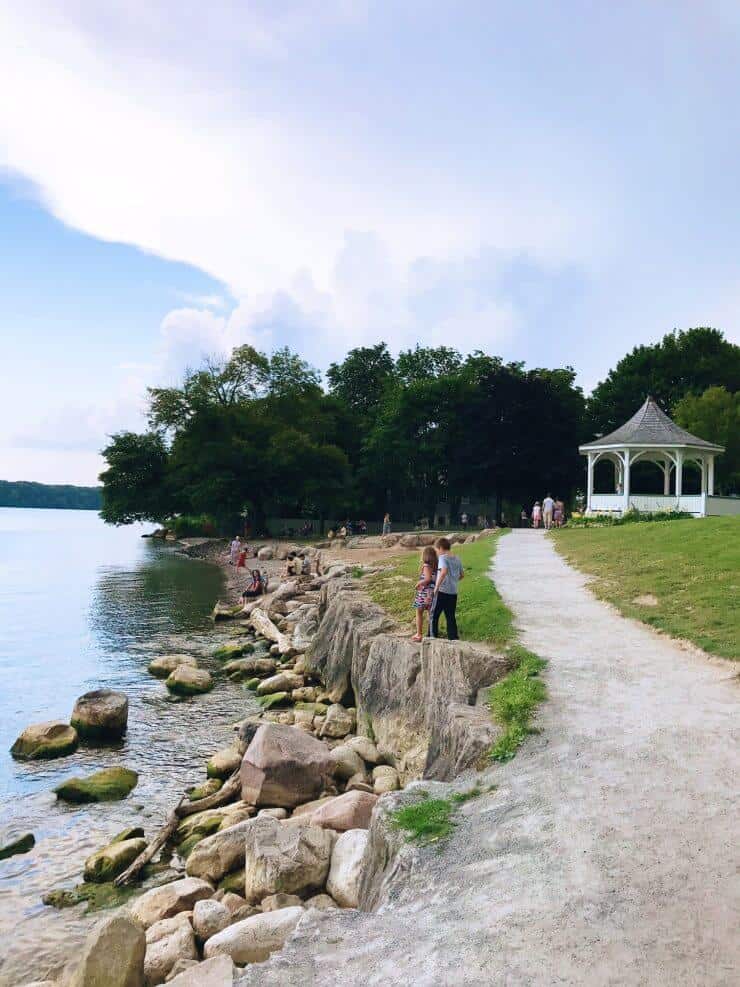 Buffalo
In Buffalo we mainly just visited with our family and friends, swam at the hotel, went to movies and the zoo. On our last day we went on one of the coolest hikes: Eternal Flame Falls. The hike was moderately difficult with kids (be prepared to get your shoes wet), but we made it and everyone loved it. It was so pretty!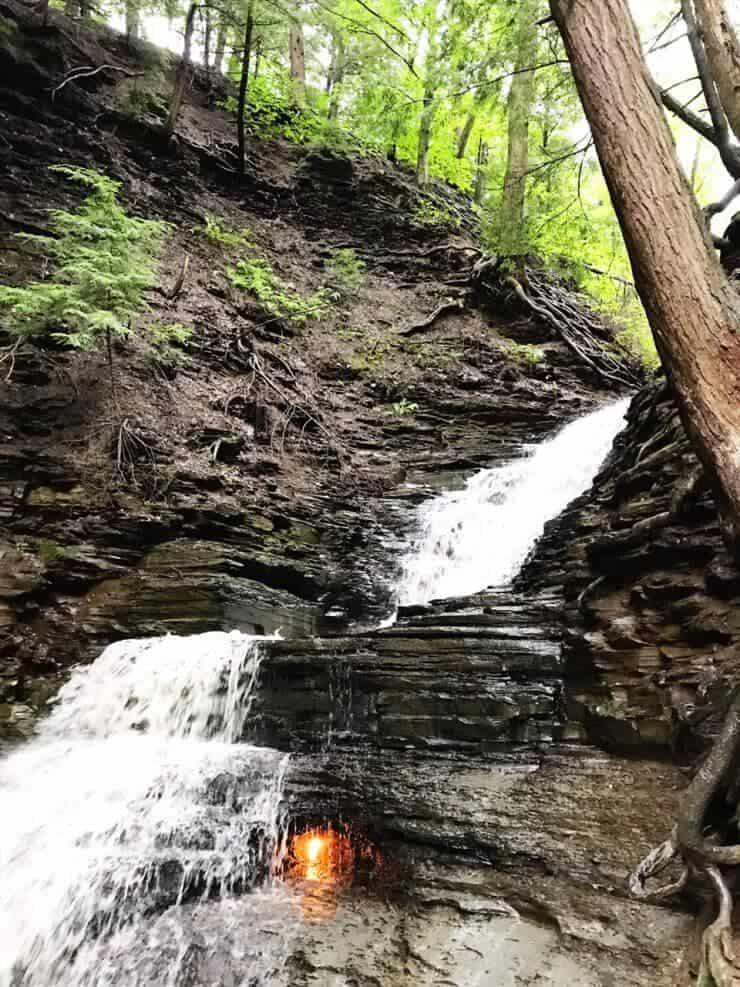 We also went to Taffy's Hot Dog Stand after for lunch (yummy burgers and ice cream).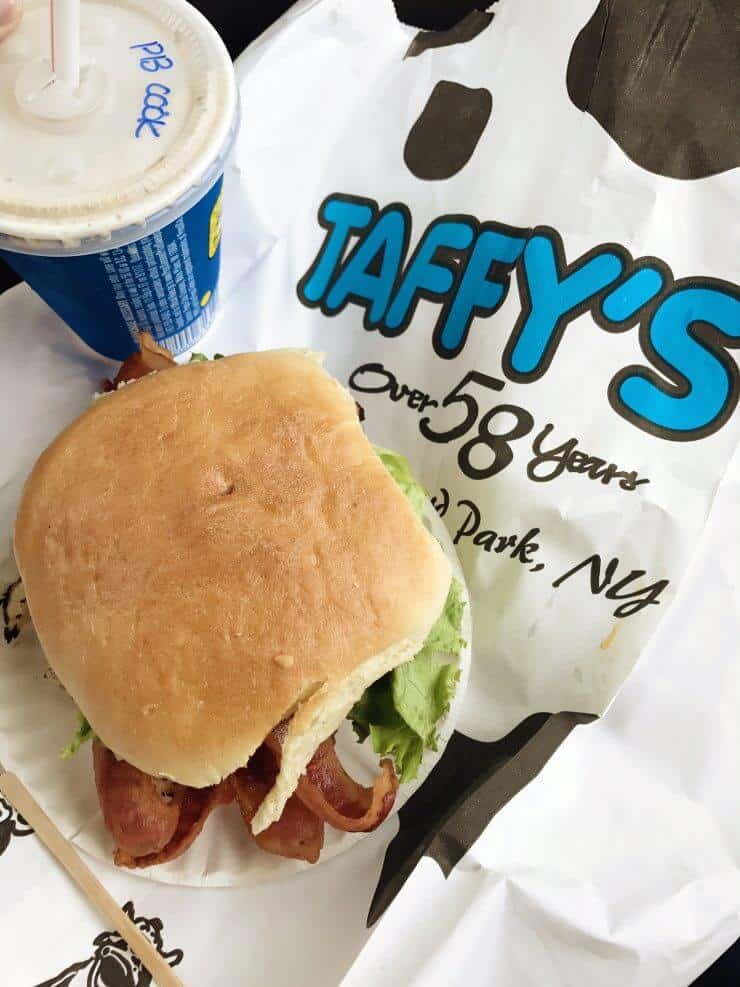 Loved everything about this trip, but it was also so nice to get home. Let me know if you have any questions about the trip!