Heading to Portland? Here's my guide to Portland where I share all my favorite places to eat and things to do.
Last year we had the chance to live in Portland for the year during my husbands fellowship and we had so much fun exploring the city. Everything you've heard about Portland is absolutely true. It truly is so green, weird and amazing all at the same time. I LOVED it there and was sad to leave. Honestly, I had no idea how awesome Portland was before I moved there and I think everyone needs to add it to their bucket list.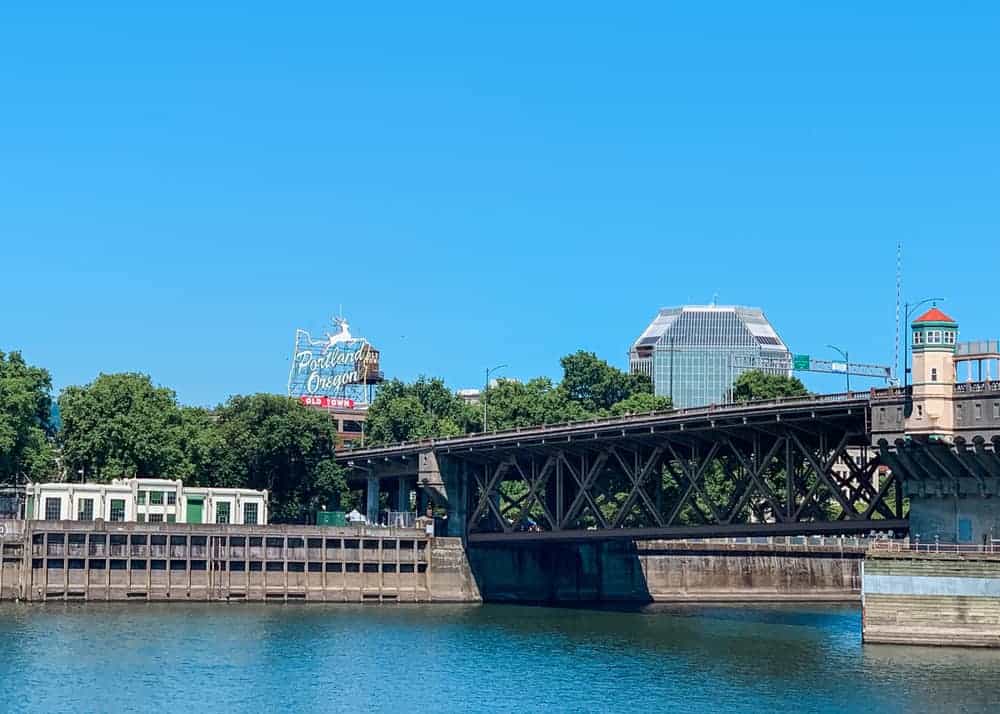 There is so much to do, see and most importantly EAT. Holy cow, so many places to eat. We tried a new place every weekend and I still didn't make it through my list of places to try. But I'm here to share my favorite places that we did try. This post is NOT sponsored (no one hosted us, or knew we'd be reviewing them), these are just places I personally would recommend.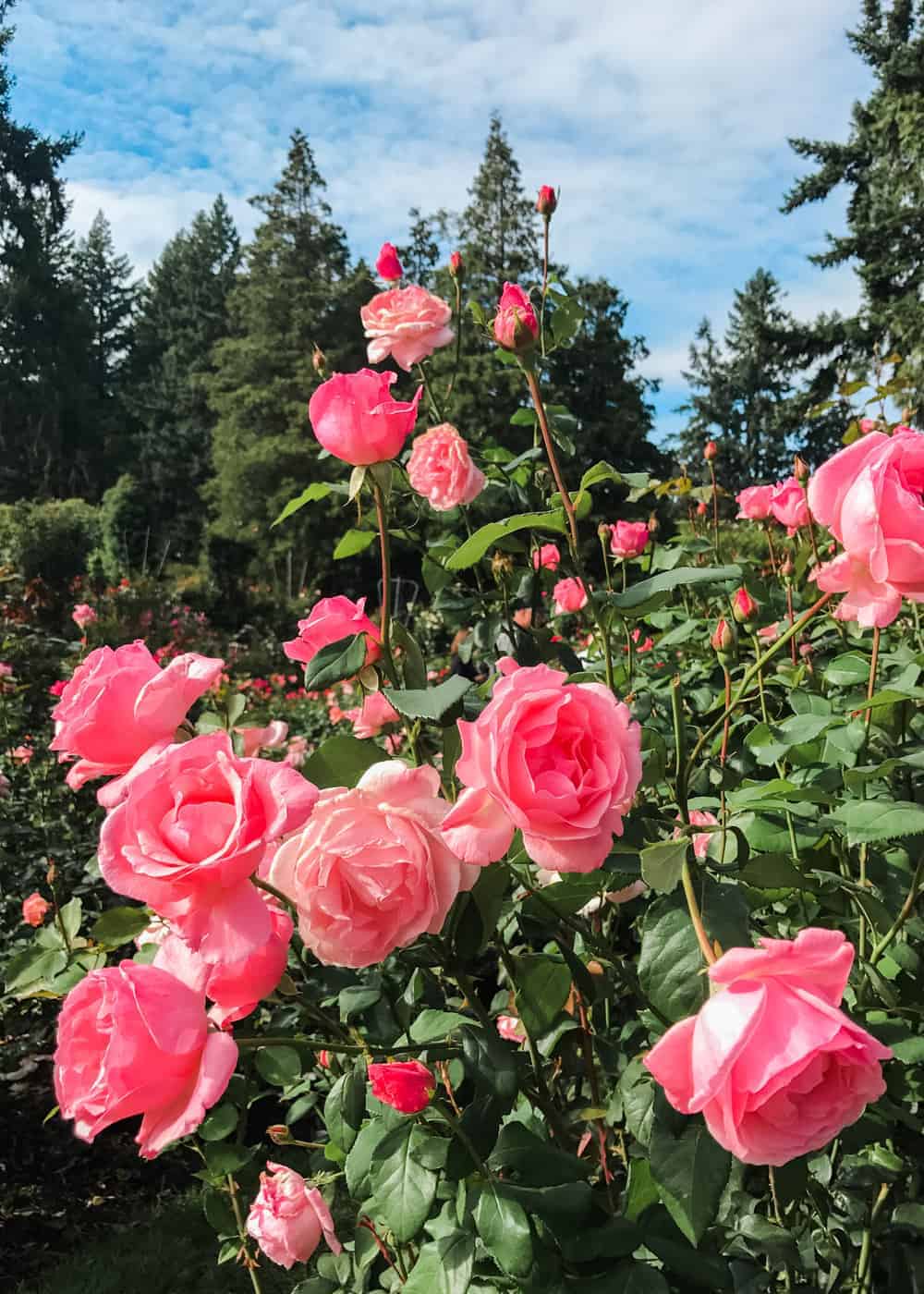 Best time to visit Portland
Alright let's start with the best time to visit Portland. My answer would be definitely during the summer or fall. The winter and Spring can be overcast and rainy but the summers are SO beautiful. Anywhere from June- October would be the ideal time.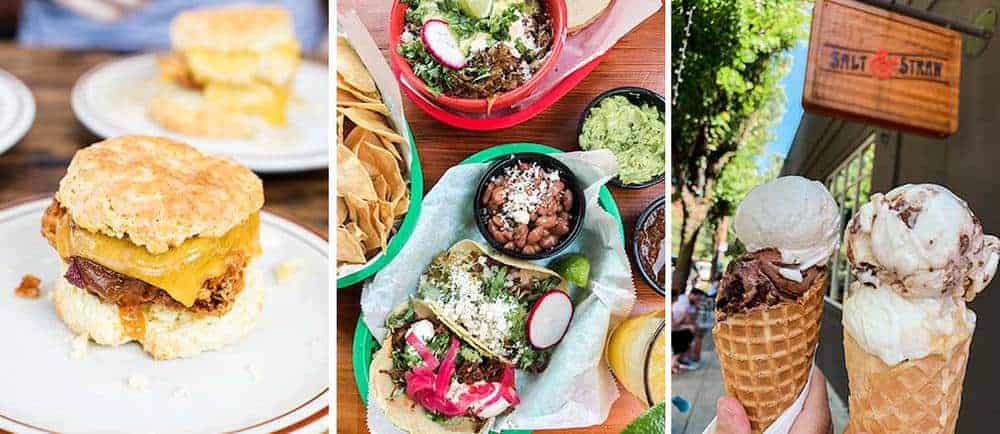 Best restaurants in Portland
If I HAD to narrow it down to my TOP favorite places category these would win. I'll share some other favorites below too.
Breakfast: Pine State Biscuits- Honestly the best biscuit you will ever have in your life. The chatfield and plain biscuit with marion berry and butter was heavenly.
Lunch: Por Que No- No question, my favorite Mexican restaurant in the city. Take me back to that bowl of chips and guacamole.
Dinner: Screen door- the mac and cheese was definitely memorable. With over 7,000 yelp reviews, you know it's going to be good.
Dessert: Salt and Straw- Honestly the best ice cream in Portland. I still dream about this ice cream and happy they have it in CA now.
Breakfast
Blue star donuts: I love these more than Voo Doo. So fresh, so yummy! The lemon poppyseed is my favorite.
Q: This restaurant also serves lunch and dinner, but the brunch was amazing. I've also heard their dessert menu is incredible. (Pictured above)
Mother Bistro: This was the first restaurant we went to and everything we tried was delicious.
Pine state biscuits: Honestly the best biscuit you will ever have. The line will be out the door, so get there early.
Waffle window: If you're looking for a yummy leige waffle this place has a lot of yummy variations.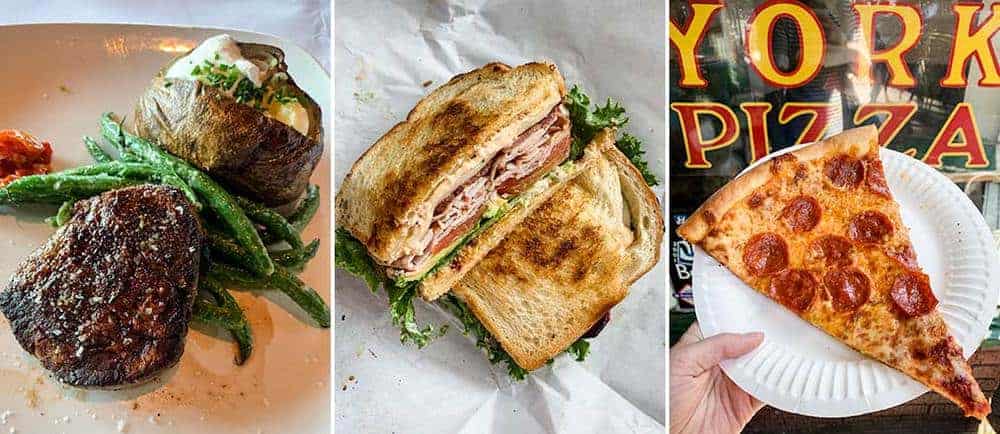 Lunch/Dinner
Screen door: southern comfort and absolutely delicious.
Tilt: big hamburgers and salads but even more amazing pies. Love the one in the pearl district (such a fun place to walk around and shop).
The Meating House: This isn't near downtown but honestly the best turkey bacon avocado sandwich of my life. Worth a trip out. (Pictured above)
Escape from NY pizza: honestly this place is a hole in the wall and seriously the best. One of our favorite date nights was to grab a slice of pizza and then walk down the alphabet district. So many cute shops and restaurants. Salt and straw is also on this street. (Pictured above)
Pizza Jerk: Another great pizza place (love the class pepperoni and their brown butter rice krispie treats).

Deschutes Brewery: we loved the homemade pretzel and cheese with homemade root beer.

Lardo: delicious sandwiches and french fries.

The Lovely's Fifty Fifty Pizza: The pizza was so fresh and honestly the broccolini was the best I've ever had.

Serrato: Yummy homemade pasta on one of our favorite streets in the alphabet district.

Boke bowl: My friend introduced me to this place and the fried chicken steam bun was delicious.
Portland City Grill: this restaurant is more upscale but the steak is delicious. Fun for a date night and has an amazing view of the city. (Pictured above)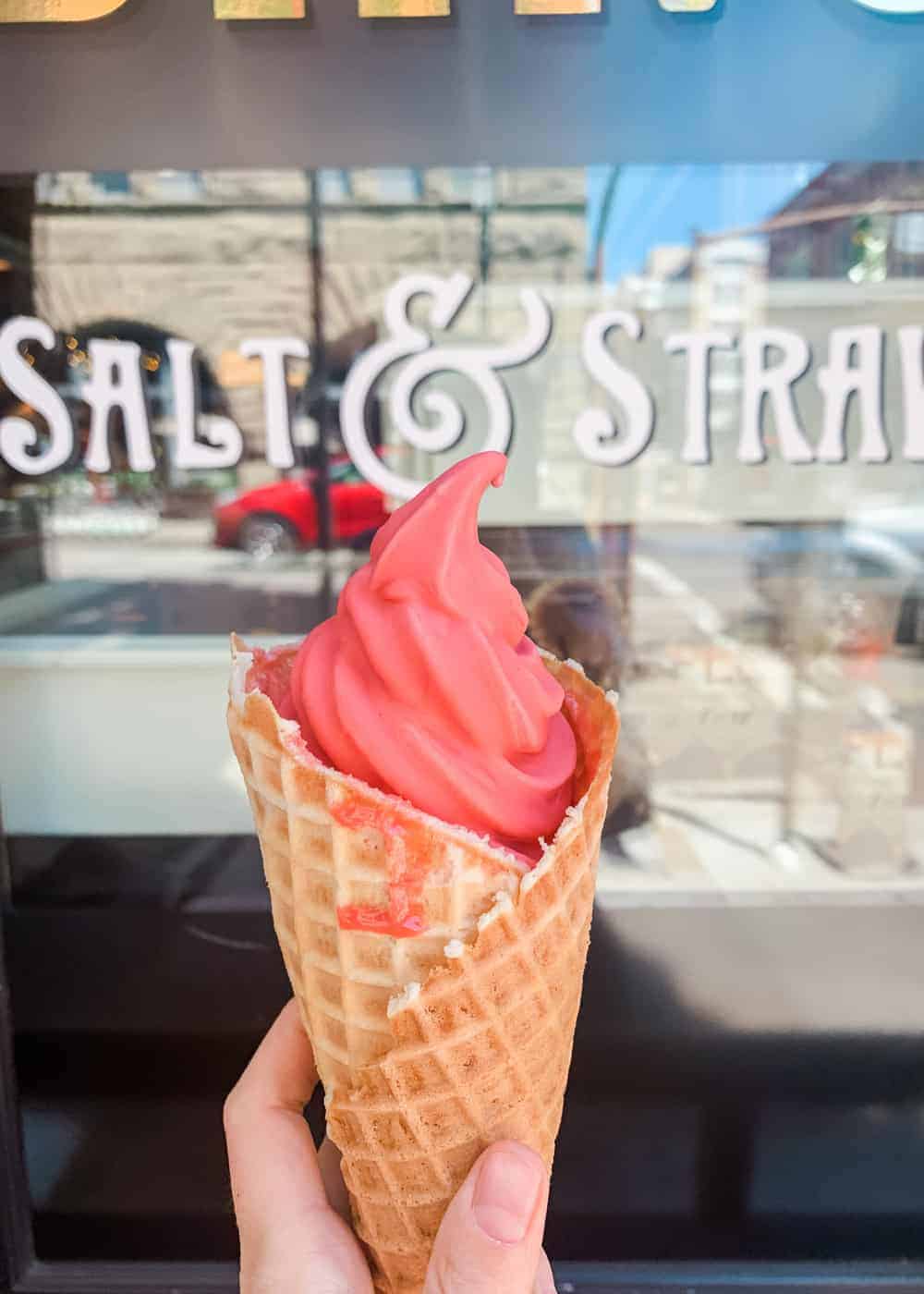 Dessert
Nola donuts: the croissant donut and beignets were out of this world.

Tilt: I had to mention this again, because while the hamburgers are good, the pies are even better and I would go here JUST for the pies. The strawberry and marion berry pie were my favorites.

Wiz bang bar (inside pine street market): This is the soft serve version of Salt and Straw. Get the strawberry coconut soft serve dipped in strawberry sauce (pictured above), seriously amazing!

Ruby Jewel: Get the salted caramel with chocolate chunks, what dreams are made of!

Papa Haydn: So many delicious fancy desserts. A fun place for date night.

Saint cupcake: The toasted coconut was delicious.

Wailua shaved ice: honestly this tasted like I was back in Hawaii.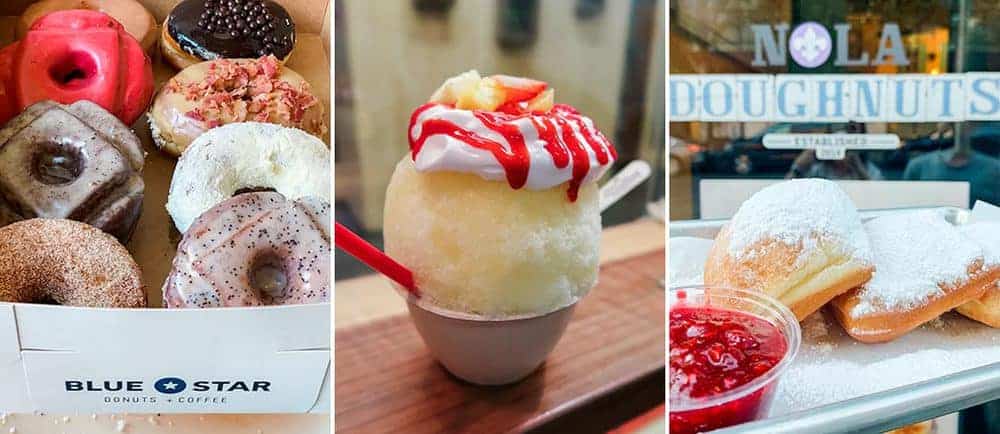 Things to do in Portland
Powell's book store: honestly the coolest book store to walk around and explore. It is HUGE!
Shopping in downtown: My favorite places to walk around downtown and shop were the Pearl District and the Alphabet district (NW 23rd). Pioneer place is the big mall downtown, but busy.
OMSI – My kids loved this Science museum, so much to do.
Biking across the bridge: One of my favorite ways to get around Portland is by bike or scooters. We loved to rent bikes and then go across steel bridge and then come back on Hawthorne bridge. It's a great way to see both sides of the piers and get a little exercise in between eating. ;)
Keller Auditorium: We loved seeing broadway shows here downtown.
LDS temple: We loved visiting the temple, it is made of pure marble and the surrounding grounds are beautiful.
Portland famers market near the college. You can go every Saturday from 8:30AM-2 PM.It is honestly the best farmers market I've ever been to. So many unique vendors, so much fresh produce as well as delicious food trucks.
Exploring outdoors
Oregon is SO beautiful, you definitely want to take time to explore outdoors. I left GPS links to a few of our favorite spots.
Multnomah falls is a great stop when you're coming to or from the airport. It's absolutely beautiful. (GPS link)
The Rose garden is an iconic stop and definitely worth making. (GPS link)
The Japanese garden is right across from the rose garden and absolutely beautiful. You do have to pay to get in, so it is a little more pricey. (GPS link)
Pittock Mansion is one of my favorite places to visit. The grounds are absolutely beautiful and there is trails to Forest park right behind the mansion. This also has the best view of the city. You can pay to go in, but it's worth walking the grounds even if you don't plan to buy a ticket inside. (GPS link)
Forrest park was right near our home and we loved hiking there. My kids favorite hike was to visit the witches castle. (GPS link)
Sauvie island farms is a great place right out side of town to go berry picking. You can also pick your own flowers and they have a great pumpkin patch near by in the fall too.

Favorite places to visit outside of Portland
Hug point and Cannon Beach: One of our favorite places to visit along the coast, so beautiful! We loved walking around downtown and getting salt water taffy.
Seaside: Loved riding bikes, getting gelato and walking along the coast.
Tillamook: The kids loved going here, so much fun watching the cheese be made and the food and ice cream is delicious.
Newport: This was another one of our favorite beach towns, so many fun things to do and explore there.
Hood River: Honestly during the summer one of my favorite places to sneak away to. We loved going to Draper Girls farm and picking cherries. It also had the best view of Mt. Hood. Great picture opportunities.
Mt hood: One of my kids favorite memories was going down the alpine slide during the summer. We got the adventure pass and had a blast.
Bend: We loved sneaking away to central Oregon and checking out the lave river cave, Smithsonian rock and
Crater lake: If you have time to make a day trip down, it is definitely worth checking out. Absolutely breath taking.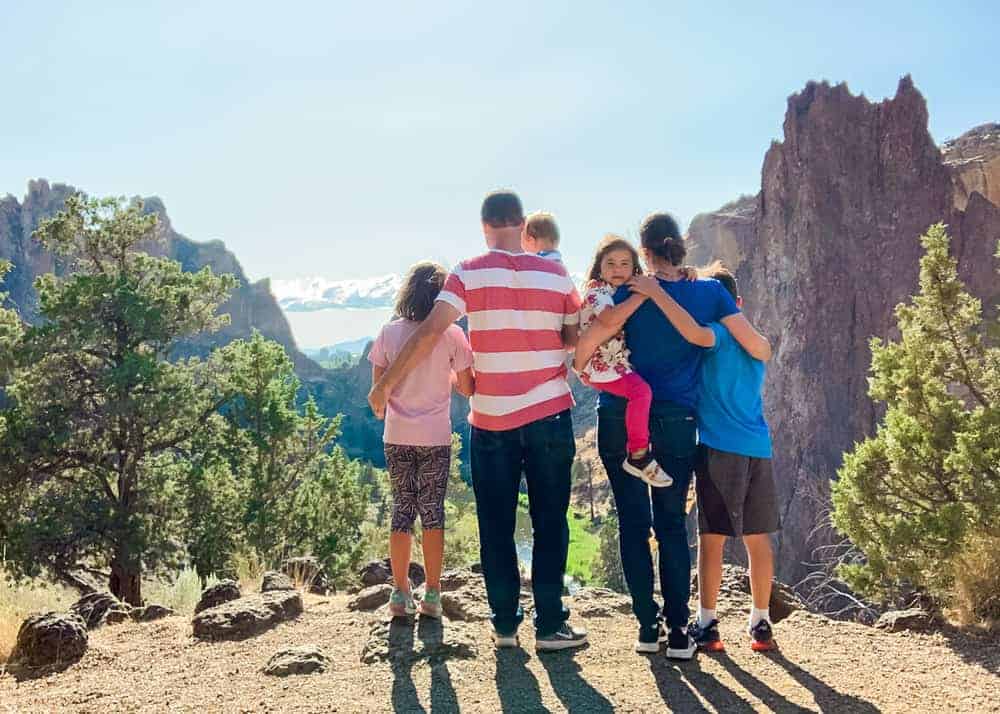 Writing this post makes me want to go back! Until next time Portland! Let me know if you have any questions in the comments below.