One of my favorite times to visit Epcot is during the Food and Wine Festival. I was able to go last month with some my favorite food bloggers and had a blast trying all the amazing food. We ate SO much and it was all delicious. However, today I thought I would spotlight some of my favorite desserts at Epcot because you all know I have a thing for sweets. There were so many things I didn't try, but these were my favorites that I was able to taste.

Epcot desserts
These are 5 of my favorite desserts and bakeries found at Epcot. If you ever have the chance to go, make sure to check them out!
The American Dream from Fife & Drum Tavern located in America is one of my FAVORITES at Epcot! The combo of the fruity slush with ice cream can't be beat on a hot day.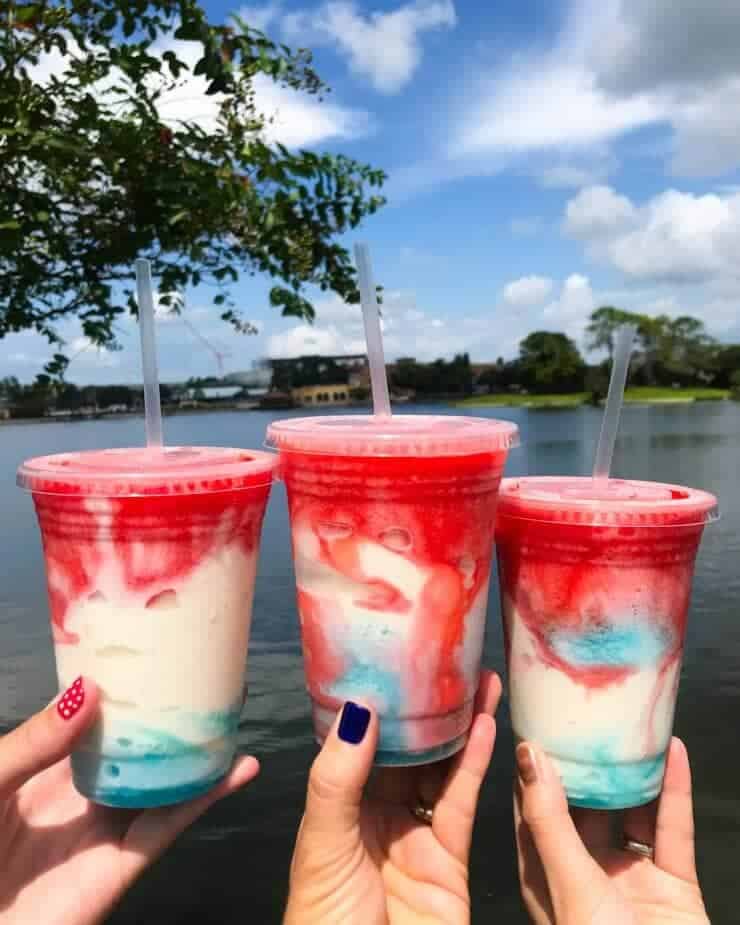 The raspberry macaron at the bakery in France is so delicious. The fresh raspberries with the filling really take it over the top. There are so many other yummy desserts in their bakery and delicious ice cream right next door.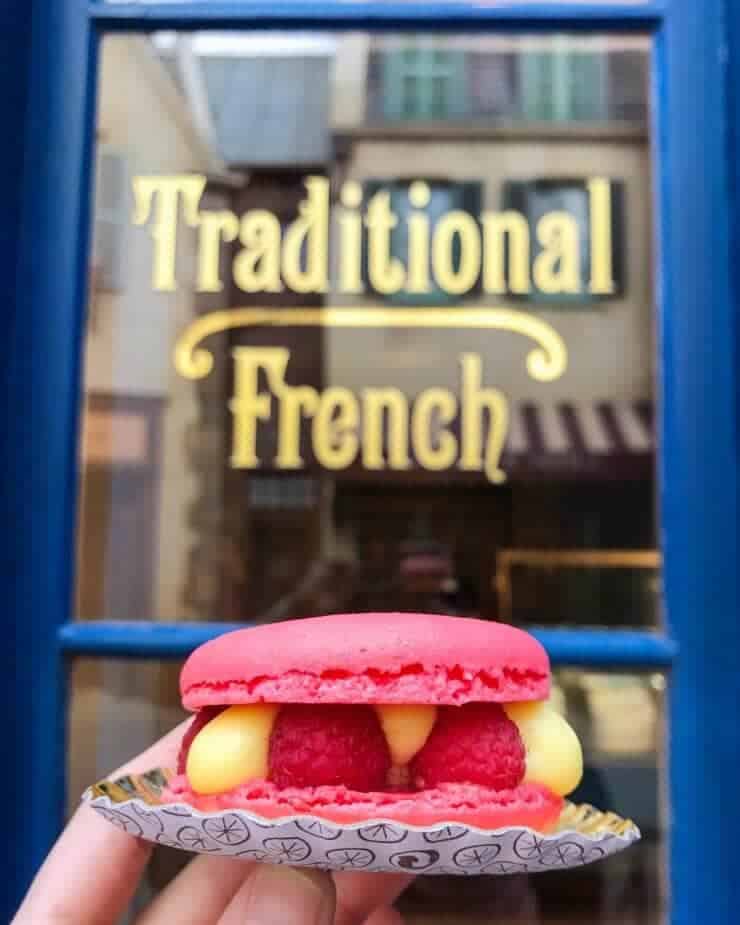 The homemade caramel corn from Karamell-Küche located in Germany is some of the best caramel corn I've ever had. There are SO many delicious caramel desserts in the bakery, so if you are a a caramel fan like me, don't miss it!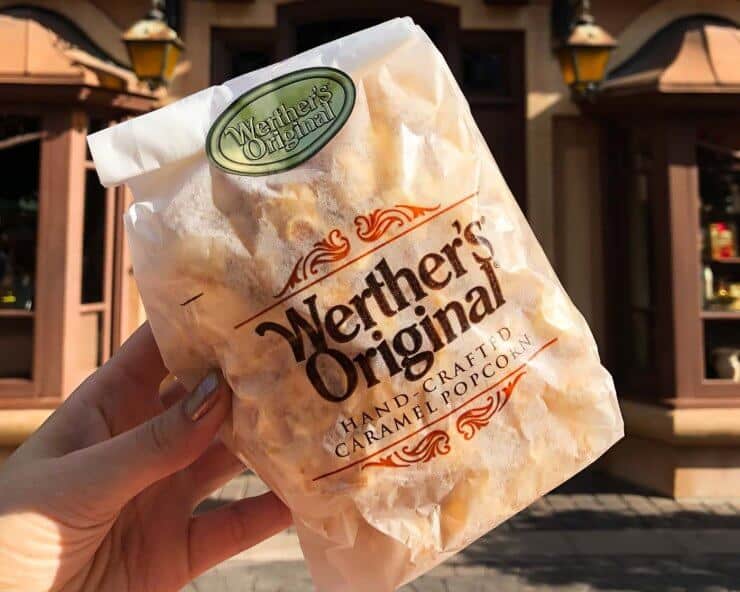 The Kaki Gori shaved ice with fruit and cream topping in Japan tasted so amazing on a hot day.
The Kringla Bakeri in Norway (near the Frozen ride) has some really fun desserts like this Viking Chocolate Mouse. The school bread and almond pretzel are also really good!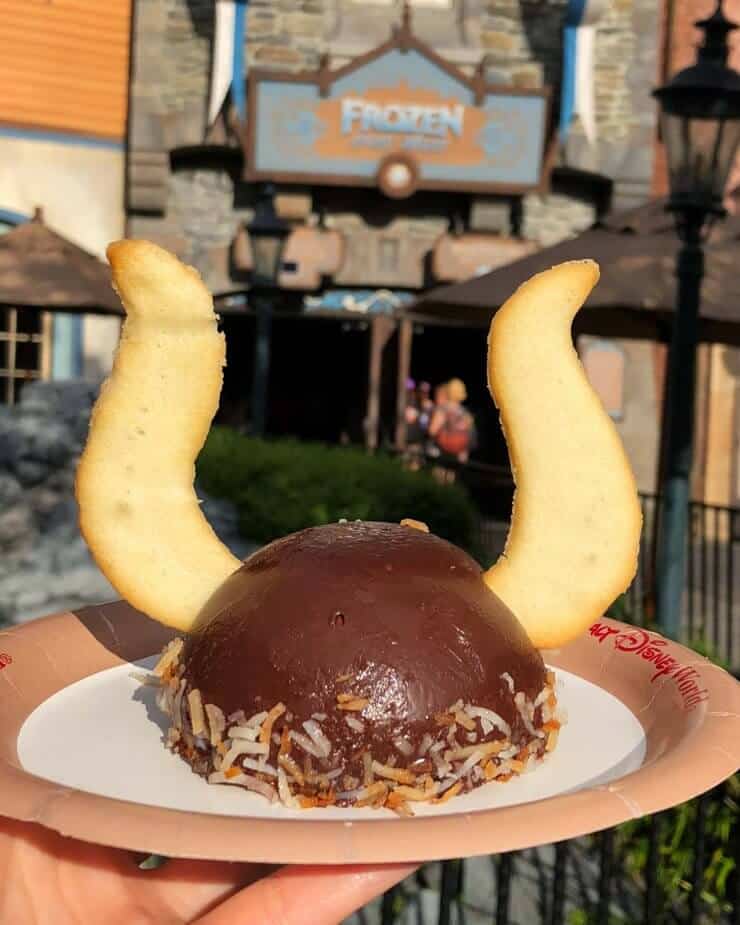 Food and Wine Festival
Here are 5 of my favorites that you can find during the Food and Wine Festival.
This cinnamon sugar cronut with gelato at the Taste Track (near the Test Track ride) was one of my top faves!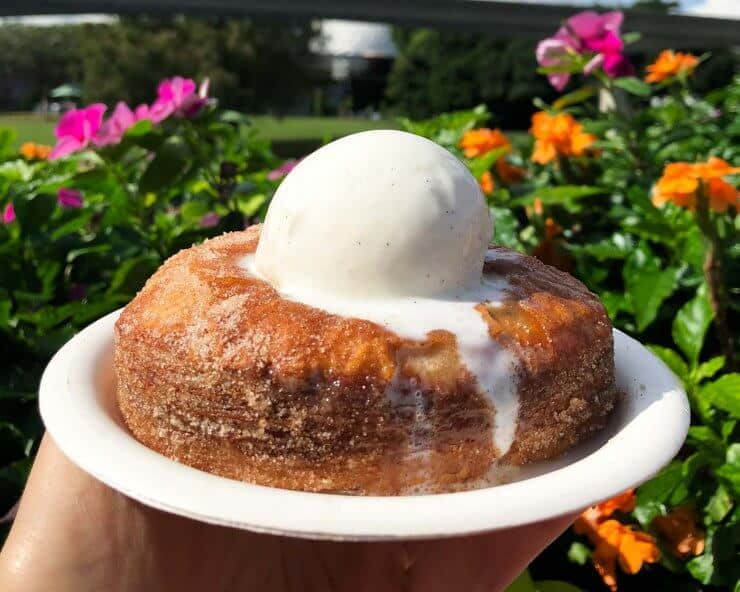 This warm chocolate pudding cake with Irish cream from Ireland was fantastic! That sauce is what dreams are made of.
The warm carrot cake with cream cheese icing in America was so rich and delicious!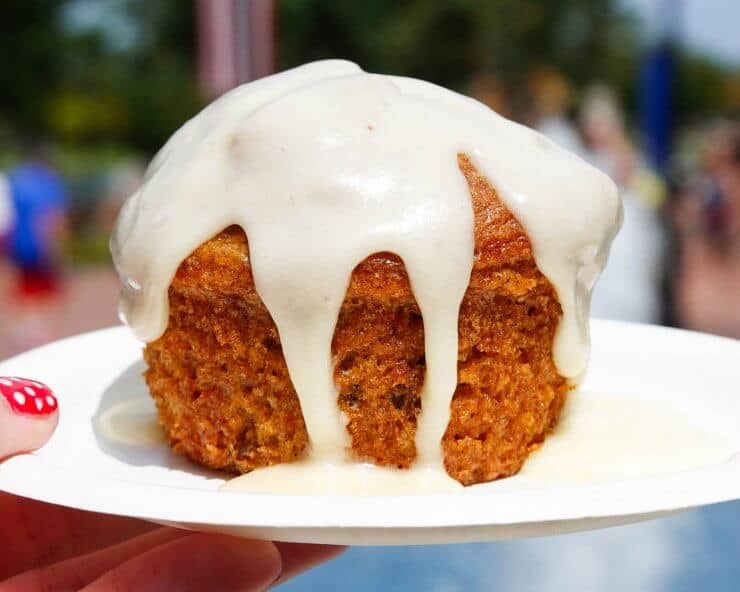 The sweet potato poutine with caramel sauce and mini marshmallows from the refreshment port near Canada was the perfect combo of sweet and savory. Not sure if this is considered a dessert on the menu or not, but it is in my book. YUM!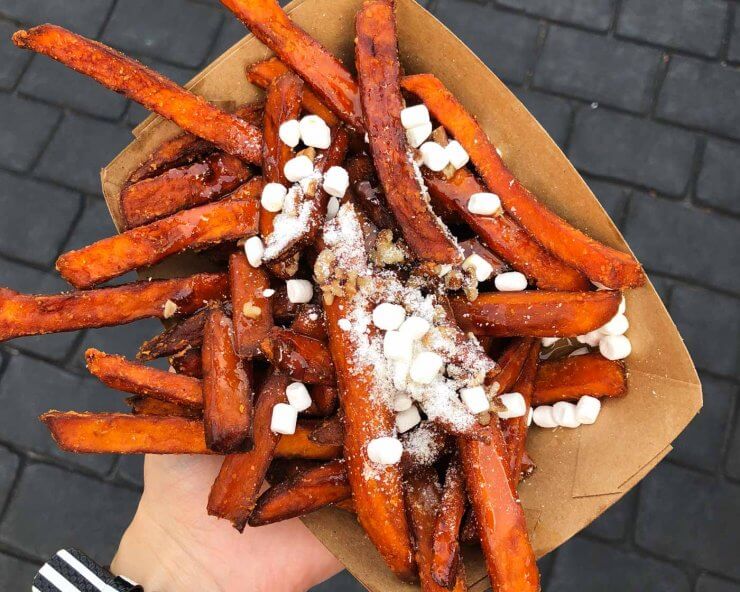 So there you have it! Some of the best desserts at Epcot. Did I miss anything? Leave your favorite desserts in the comments below.
Don't miss my favorite places to eat at Walt Disney World.
Disclosure: This post was in partnership with Disney. All opinions are 100% my own.