2015 free printable calendar
2015 free printable calendar -perfect for getting organized in the New Year!
Happy Monday friends! I hope you all had a wonderful Thanksgiving. We had some friends over since we weren't able to travel back home this year and it was a lot of fun. I ate way too many rolls…that is for sure! So much to be grateful for this year!
Today I'll be sharing the 2015 free printable calendar. I've been getting several e-mails from you guys asking for me to post it earlier this year. So I decided to post a month before the new year so you can get ahead on all your planning. Ah, is this year really almost over?!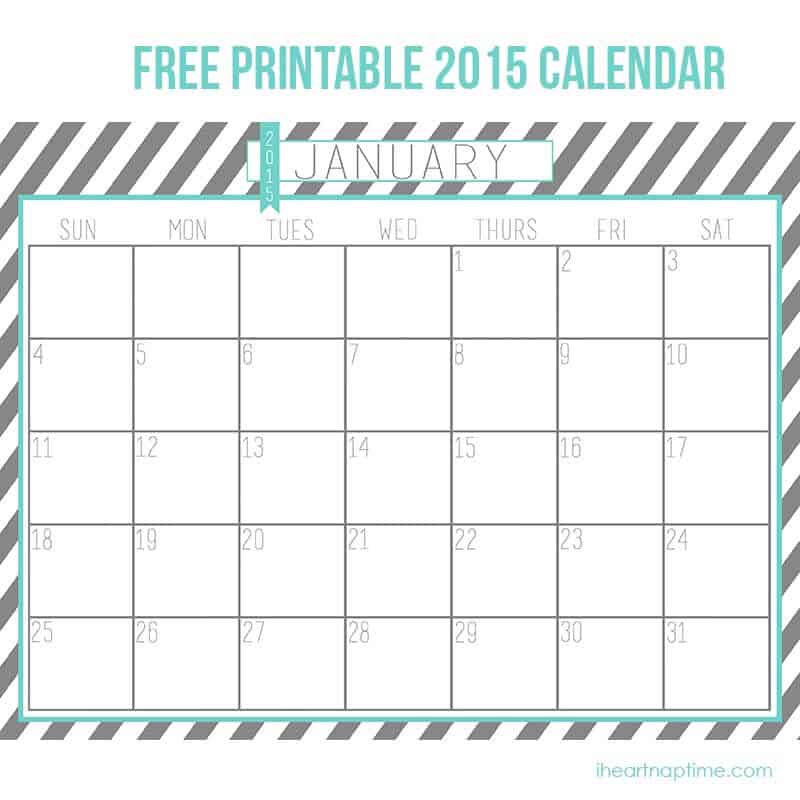 Don't worry I'll also be updating the family planner with the new designs. Post coming soon! :)
2015 free printable calendar
Click HERE to download each month of the calendar. Please note these are for personal use only. If you are pinning or sharing this page, please share from this page only and not the direct download. Thank you!!

Have a great Monday! And here's to getting organized in the New Year. ;)