Jump start your New Year with this FREE 2024 printable calendar template! Includes a free calendar for every month of the year. Perfect for planners and those looking to get organized!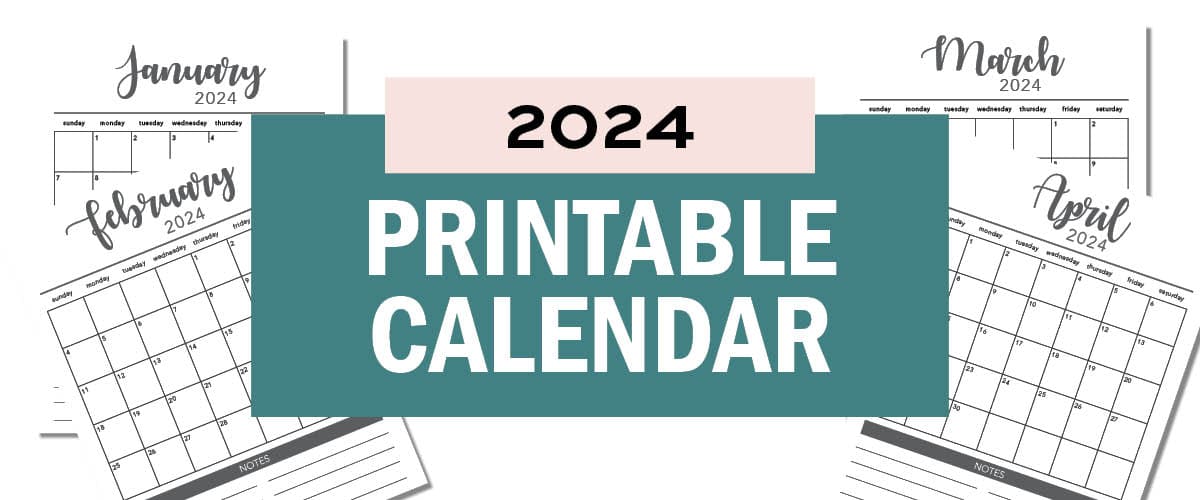 Monthly Calendar Template
As soon as a new year approaches, I love to get organized and set goals. I always print out a monthly calendar template and stick it on the fridge. It helps me to keep my ducks in a row! I also print out a meal plan template for each month as well. It's so much easier when you plan in advance!
At the end of every year, I love to print out a monthly calendar and begin to get organized/set goals for the year to come. These blank calendars give you a great look over the month and include a spot to take a few notes at the bottom. They are perfect for planners who like to do things on pen and paper. While I do LOVE my google calendar, it's definitely nice to have these print out monthly calendars as well.
The printout includes a black and white calendar template for all 12 months of the year. I recommend that you print out the calendar on card stock so that they are more sturdy. You can also laminate them or place them in sheet protectors to keep them safe.
2024 Free Printable Calendar in Black and White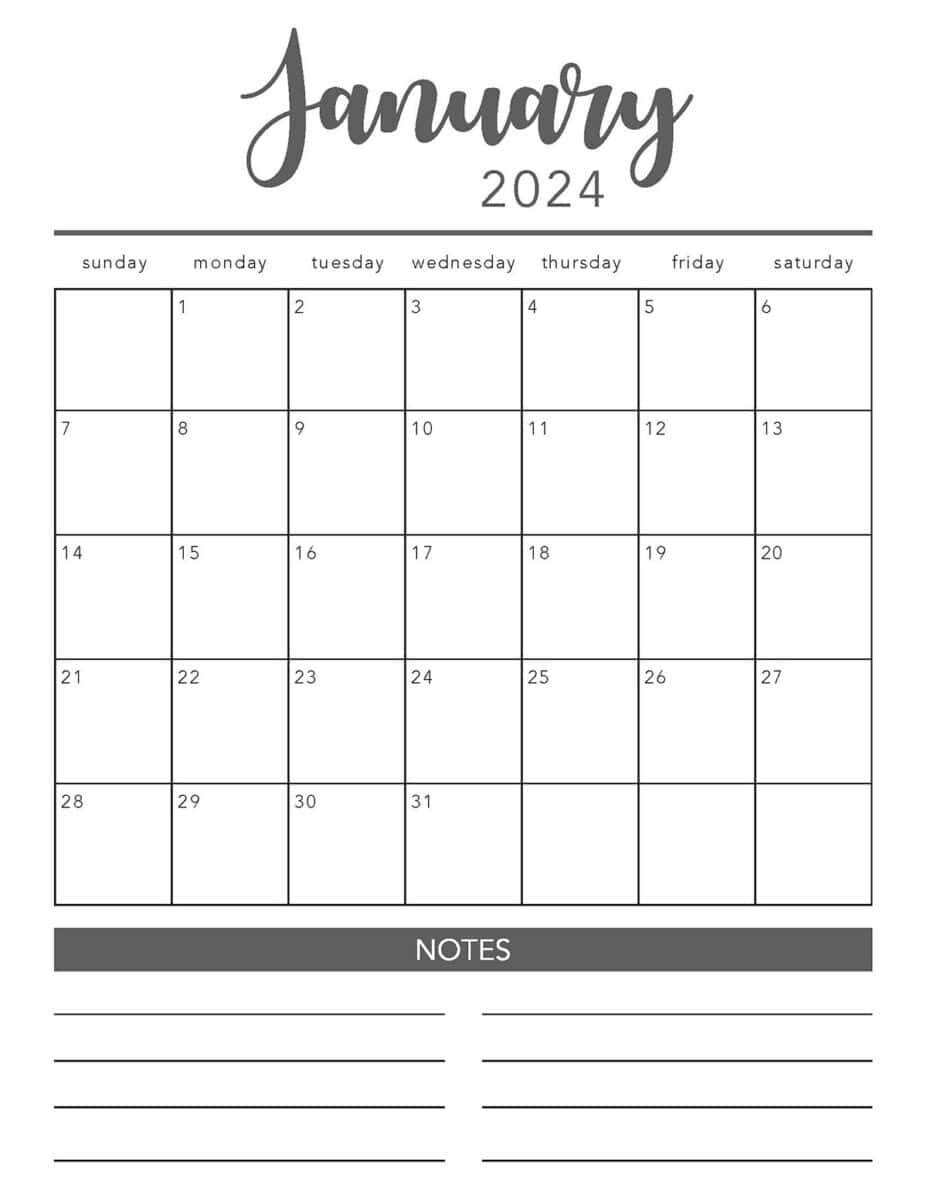 2023 Free Printable Calendar in Turquoise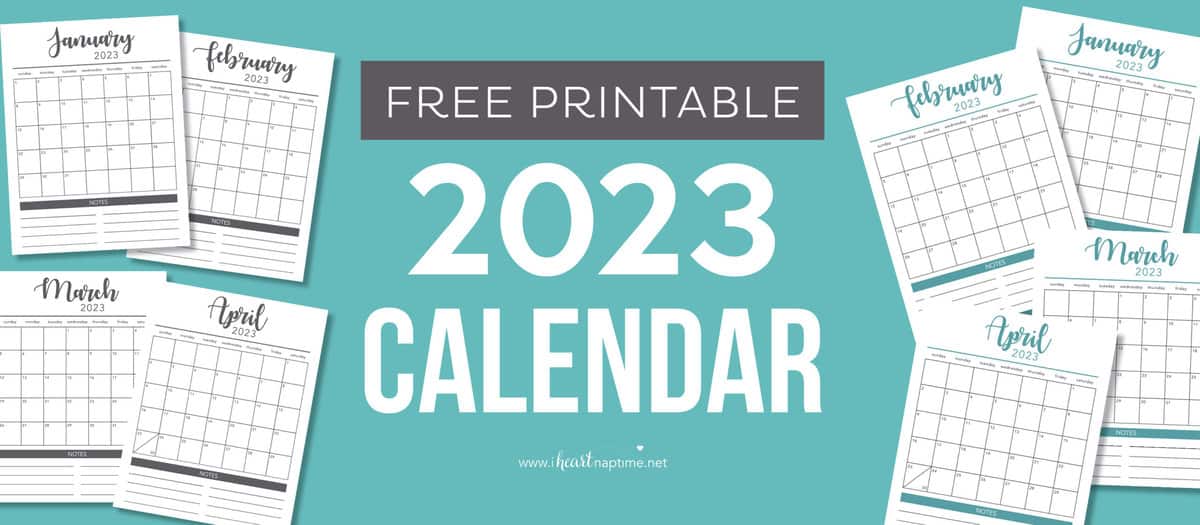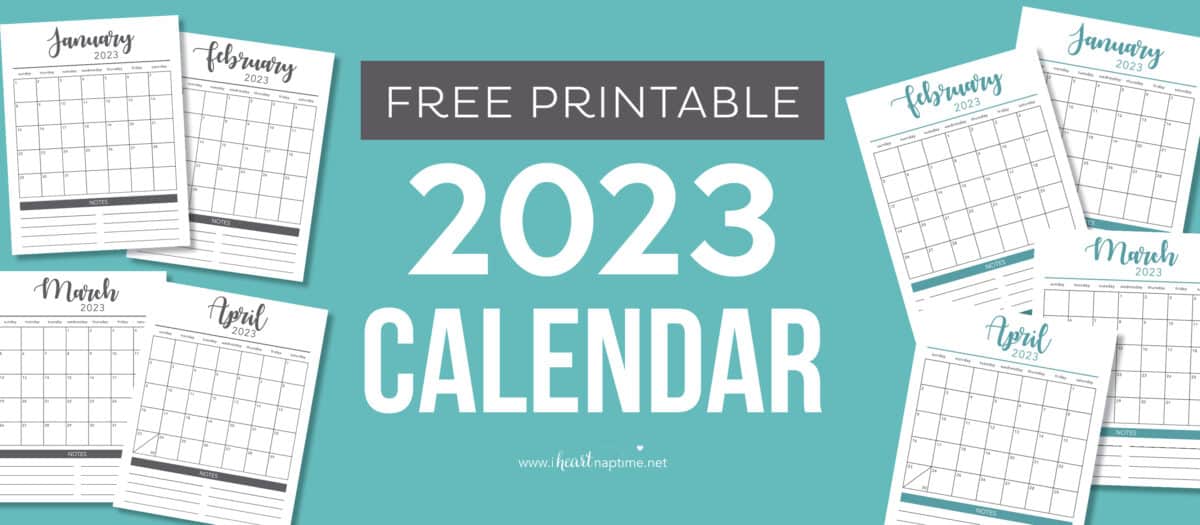 More Printables to Help You Get Organized