Easy, healthy and delicious recipes that will make your meal prep a success! Also includes FREE meal prep printables that are perfect for getting organized and planning ahead.
The Best Meal Prep Ideas
If you've never meal prepped before, I highly recommend it! It may seem a bit intimidating at first, but it doesn't have to be. There are plenty of quick and easy recipes that will make your prepping a success!
Meal prep is great for when your trying to eat healthy or even doing a Whole30. It's so much easier to stay on track when everything is already prepared. You can just grab it out of the fridge and dig in!
How to Meal Prep
Make time to plan, shop, and cook. I like to meal prep at the beginning of each week, but feel free to choose a day that works with your schedule.
In order to get organized, I use my free printables (scroll down to download and print) to plan out my meals for the week ahead.
Choose recipes you know you can accomplish. If you're not big into planning, check out my free 7 day meal plan…all of the work is already done for you!
I've included some of my favorite ideas below to help make your next meal prep as easy and stress-free as possible! There are tons of healthy, delicious and even several Whole 30 recipes to choose from when planning out your menu. You can't go wrong with any!
Meal Prep Containers
To stay organized, it's so helpful to use meal prep containers when storing your meals. Below are some of my favorites. I love using glass containers because they keep so much longer and don't stain, however I've included some plastic ones too.
Meal Prep Breakfast Ideas
I don't know about you, but my mornings are pretty crazy, and I often don't have time to cook something up. That's why I love to breakfast meal prep, so that I can just quickly grab and go. Plus, this way I know I'm grabbing something healthy rather than an unhealthy quick option.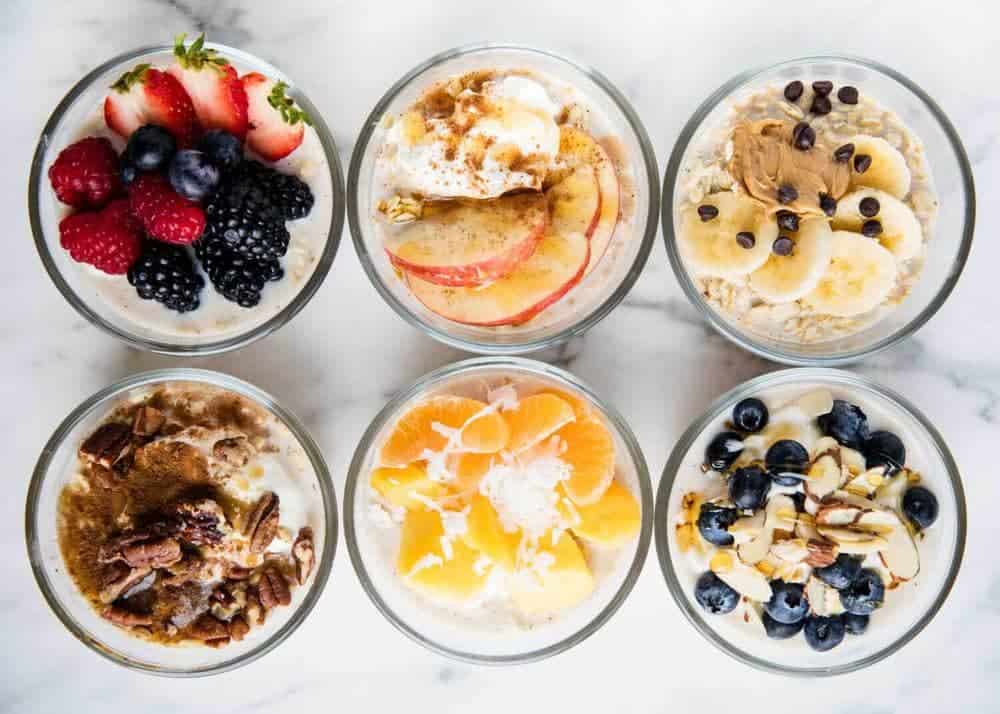 Meal Prep Lunch Ideas
You definitely won't be bored with these tasty and healthy lunch ideas. They are packed with amazing flavor and are so easy to make! My favorite to make is my sheet pan sausage with veggies.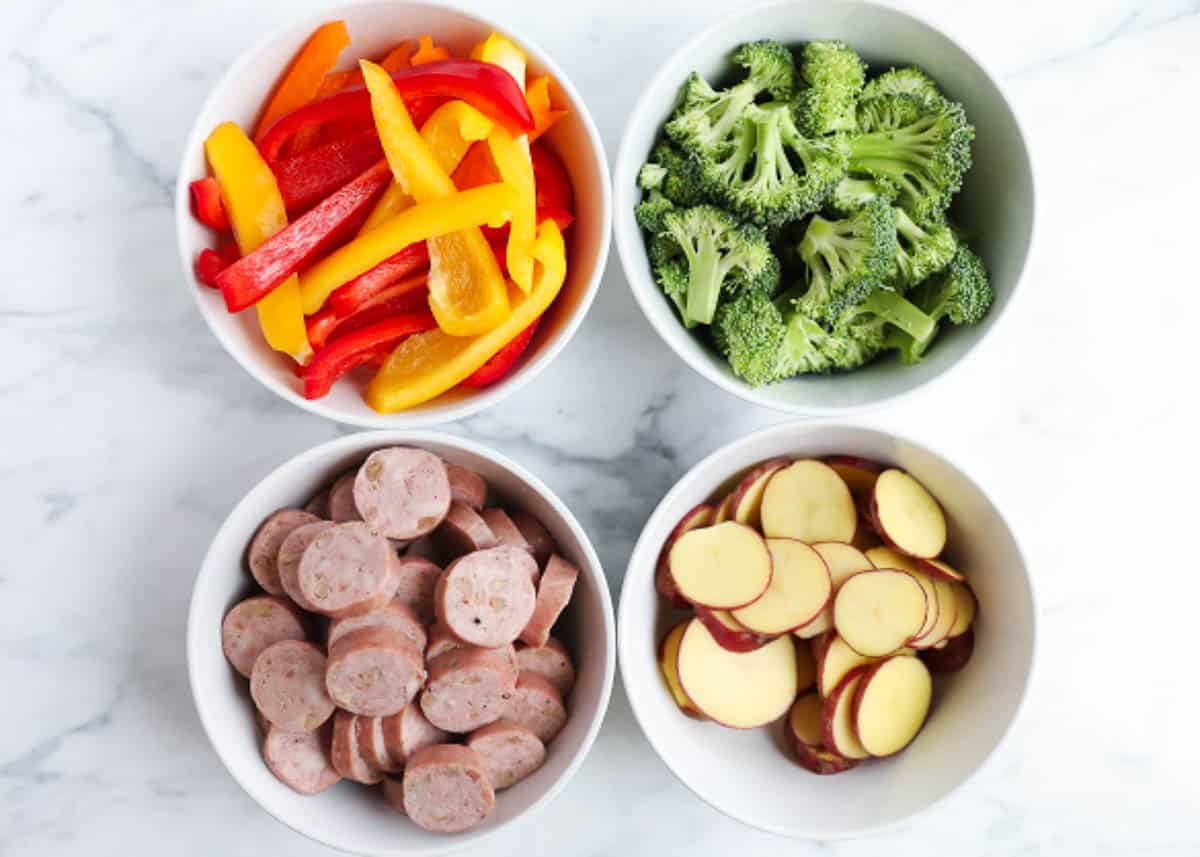 Sheet Pan Sausage and Veggies. It's made in just one pan and takes only 30 minutes. Plus it's Whole30 approved too. However, if I'm not doing a Whole30, I like to add some rice or cooked quinoa to bulk it up a little.
Chicken Fajita Bowl Recipe. Made with rice, seasoned chicken, fajita veggies, beans and pico de gallo.
Spinach Berry Salad. One of my favorite lunches is this spinach, mixed berries, almonds salad with a red wine poppyseed vinaigrette.
Teriyaki Chicken Bowl. Evenly assemble the ingredients into meal prep containers and store in the fridge until serving.
Vegetable Beef Soup. I love to make a big batch and freeze a bunch for later dinners.
Mediterranean Salad. This makes great individual lunches all week long.
Southwest Quinoa Salad. The beauty of this salad is the longer it marinates, the more flavorful it will be.
Mexican Chicken Soup. This makes an easy dinner and several freezer-friendly meals.
Taco Salad. Made in just 20 minutes, this salad will last for several lunches.
Mango Chicken Quinoa Salad. This salad tastes better chilled, so is a dream for making ahead.
Mediterranean Quinoa Salad. Prep all the ingredients ahead of time and simply assemble when ready to eat or make the entire salad (sans dressing) and portion out for the week.
Meal Prep Dinner Ideas
When things are really busy during the week, I sometimes don't have time to whip up dinner. That's why dinner meal prep is super handy! Instead of just ordering a pizza or getting take out, I have a healthy and nutritious meal that I can easily reheat in a matter of minutes. I can't tell you how many times it has saved me. It's definitely worth the extra work!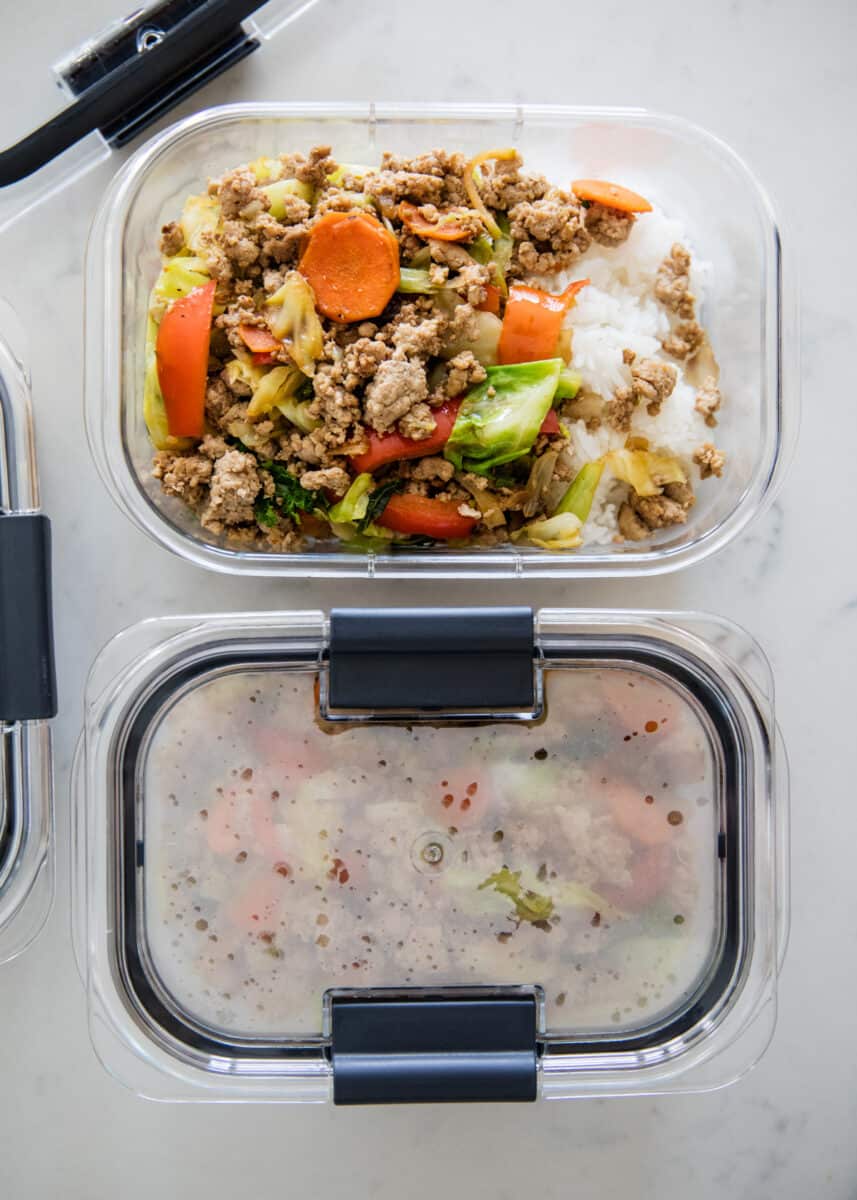 Snack Ideas
It's so helpful to have snacks ready for when you get hungry throughout the day. That way you know you're grabbing a healthy option that will give you energy and hold you over until your next meal. I always make sure to have fresh fruit on hand, but also love to make protein balls, yogurt bites, and homemade applesauce.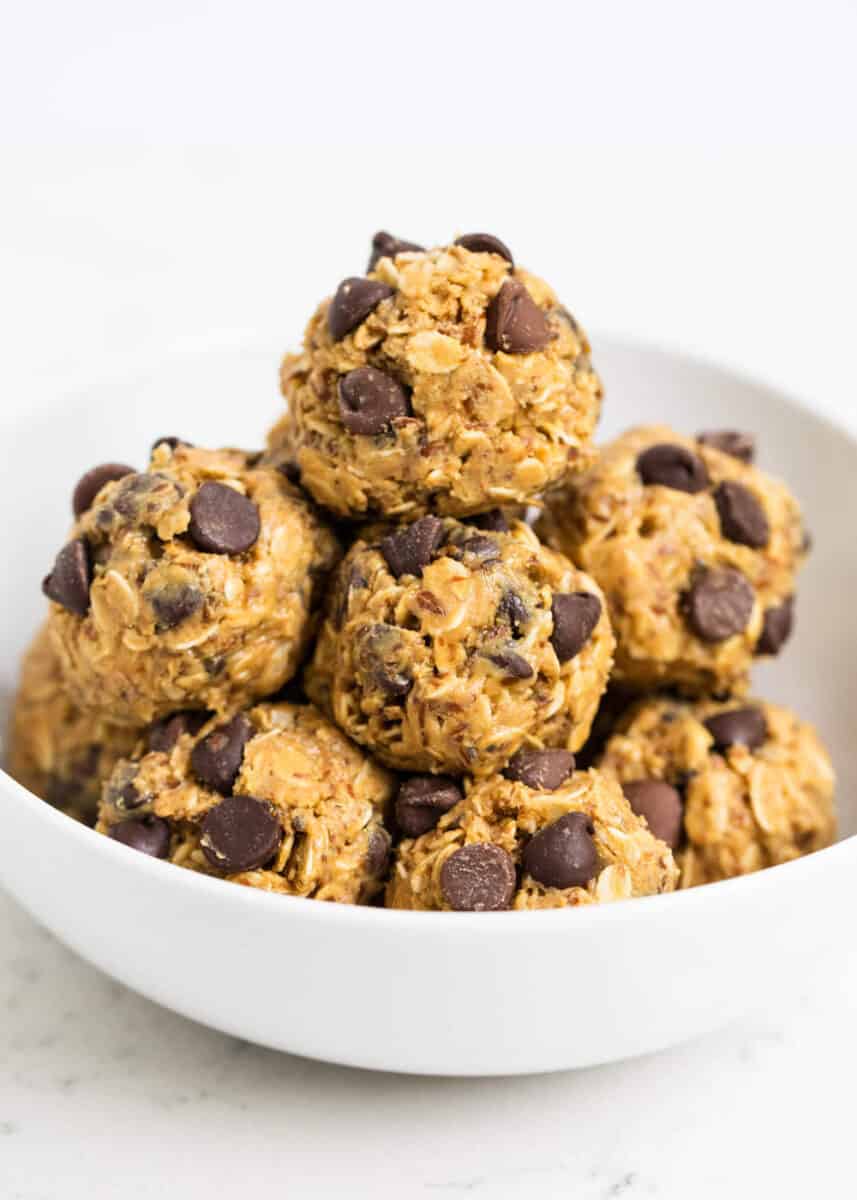 FREE Meal Prep Printables
To help make your planning a little easier and stress-free, I created these free printables. I use these all the time! They help me stay organized and are perfect to stick on the fridge.
Printables include:
Weekly meal plan template (with boxes for shopping lists & weekly goals)
Monthly meal plan template (with box for monthly goals)
Weekly water tracker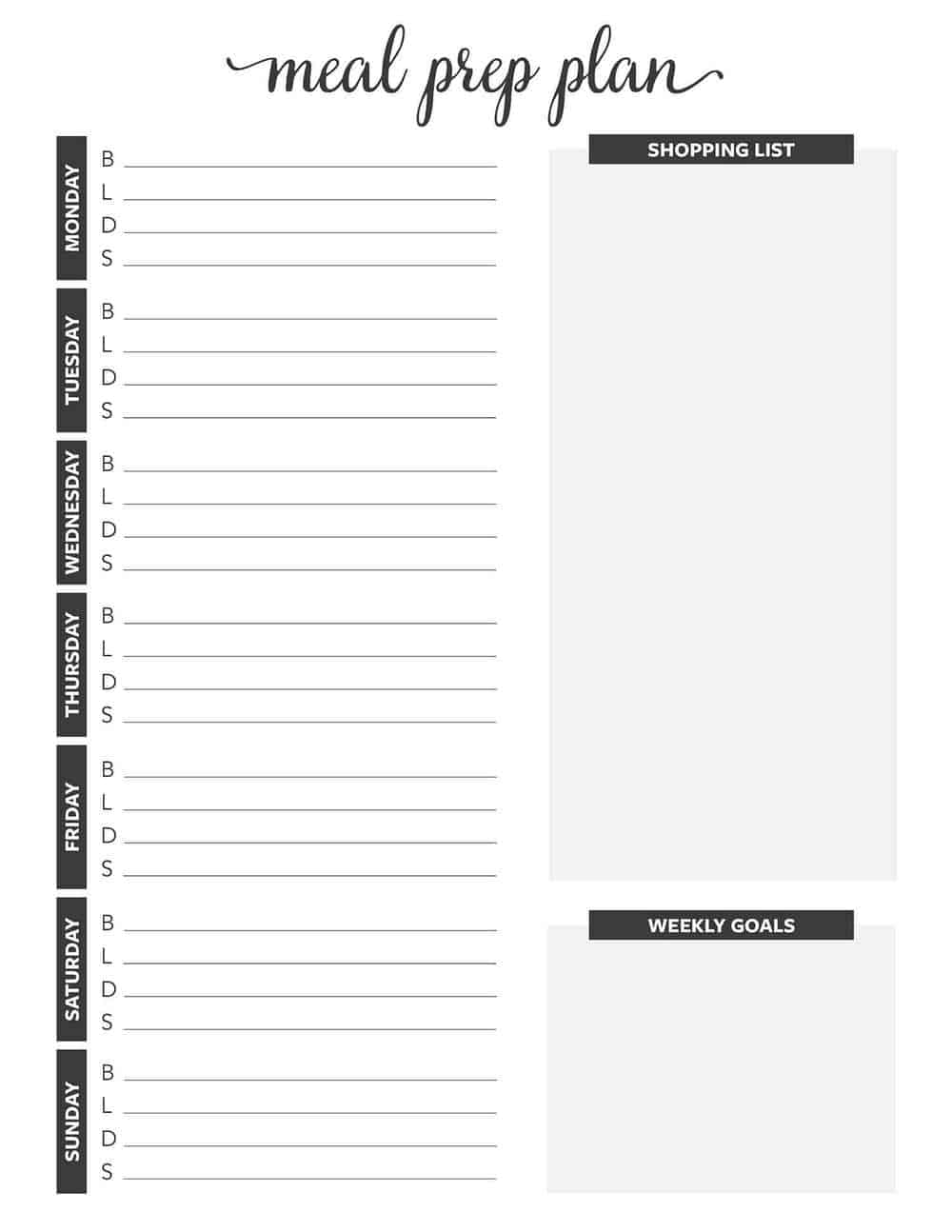 Full List of Meal Prep Ideas
Click on the links below for all of the easy meal prep ideas mentioned above.