FREE Printable 2017 Monthly Calendar… download this FREE Printable 2017 Monthly Calendar to stay organized this year! It comes in two colors with a beautiful design.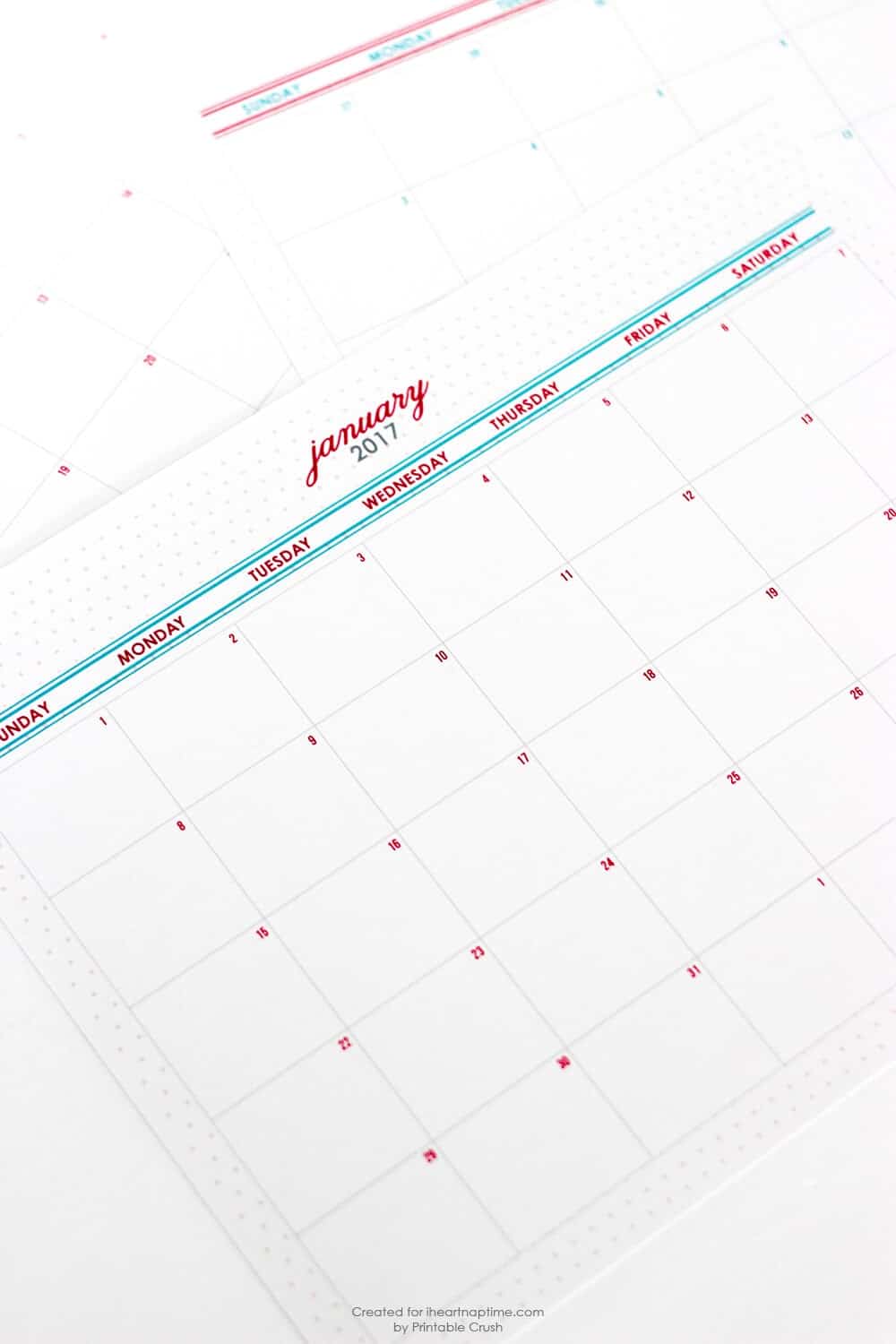 Hey, everyone, Erin here from Printable Crush! I can't believe it's already time to start planning for 2017! On my blog, I have already posted two calendars for 2017 and thought it would be great to give the I Heart Naptime readers a FREE Printable 2017 Monthly Calendar, as well!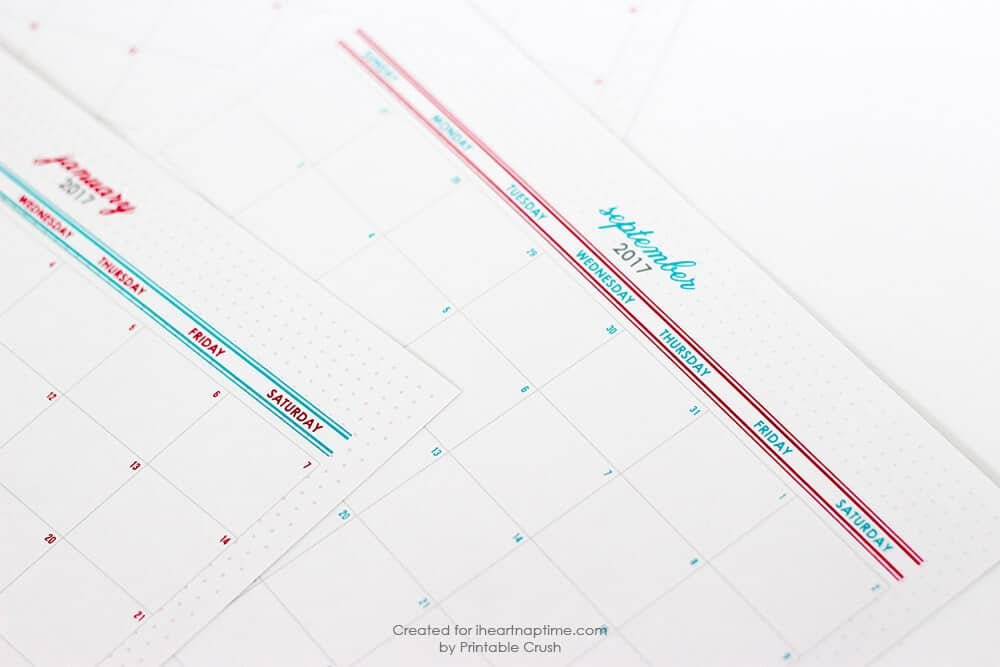 I schedule most everything on the computer, but I like having a printed calendar, too. Sometimes writing things down helps me remember. If I don't have it written down somewhere, there is about a 99% chance I'll forget it. My friends always think I'm really organized…and I have to tell them it's because I HAVE to be.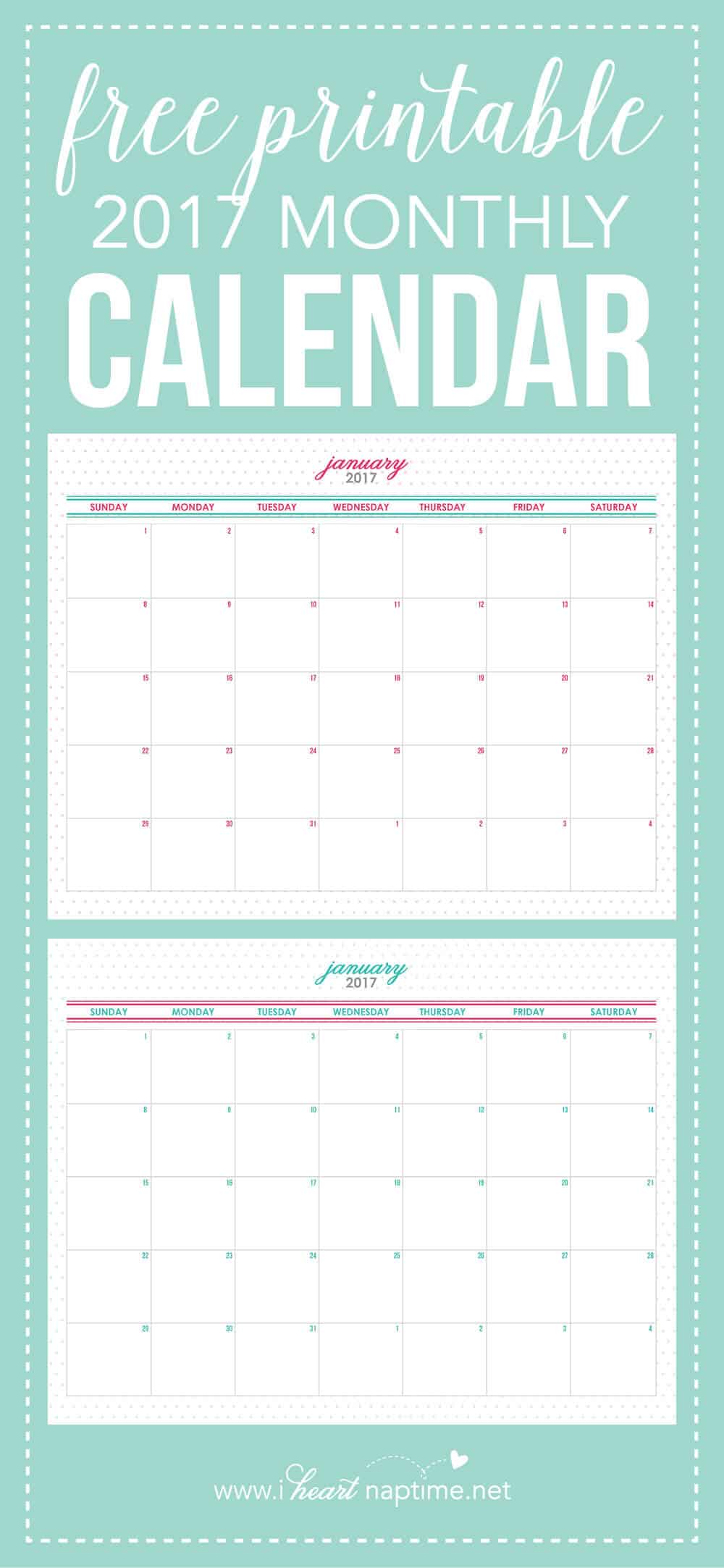 These fit on an 8.5″X11″ sheet of paper, so the spaces are large enough for your busy schedule, but you can also fit them in a binder or keep it on your desk for quick and easy reference.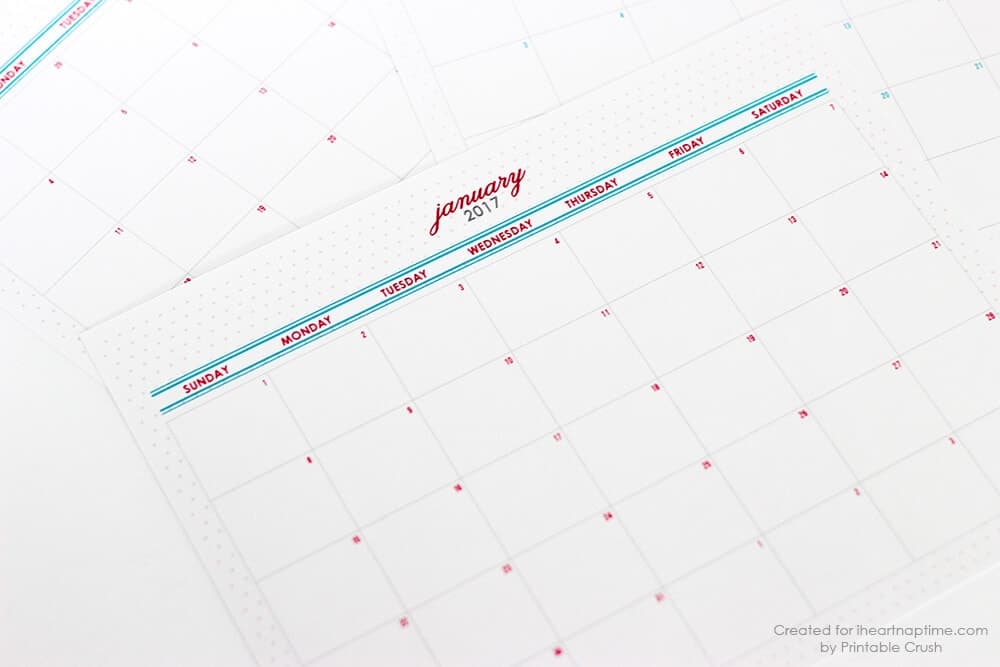 If you like the convenience of writing on a computer AND having a printed copy, check out my shop for my Editable Calendars and printables. I have cleaning schedules, budget worksheets (for business and personal), even workout schedules.These will also match perfectly with Recipe Binder Printables for recipe keeping! Chances are, if you're here at I Heart Nap Time…you love a good recipe, too!

I vow every year that I'm going to be more organized, and I finally feel like I am equipped to keep more of a schedule. I also have a better mindset this year. Sometimes you just need the right tools…or in this case, the right printables! I am loving this pretty 2017 monthly calendar and I think you'll like them, too! In case you can't decide between pink or teal…go ahead and print off both :)
FREE Printable 2017 Monthly Calendar Download
Download your free printable, by joining the Naptime squad HERE, where you can receive all our amazing free downloads! If you're already a subscriber, you can access these free printables HERE.
Thanks, Erin!
If you love this great organizational free printable, you'll enjoy these too!