2018 free printable calendar -comes in 2 different colors and perfect for getting organized in the New Year!

Can you believe this year is almost over? I seriously cannot believe how fast 2017 came and went. What an amazing year it has been! With the holidays fast approaching, I know many of you will soon be planning for the new year so I thought I'd share this 2018 calendar with you. As much as I LOVE my google calendar (and add absolutely everything there… mainly so I can get reminders sent to me), I always love having a calendar printed out as well. I don't add every appointment on the printed one, mainly the big events and birthdays. It's nice to look at the month at a glance and my kids love being able to look at it too.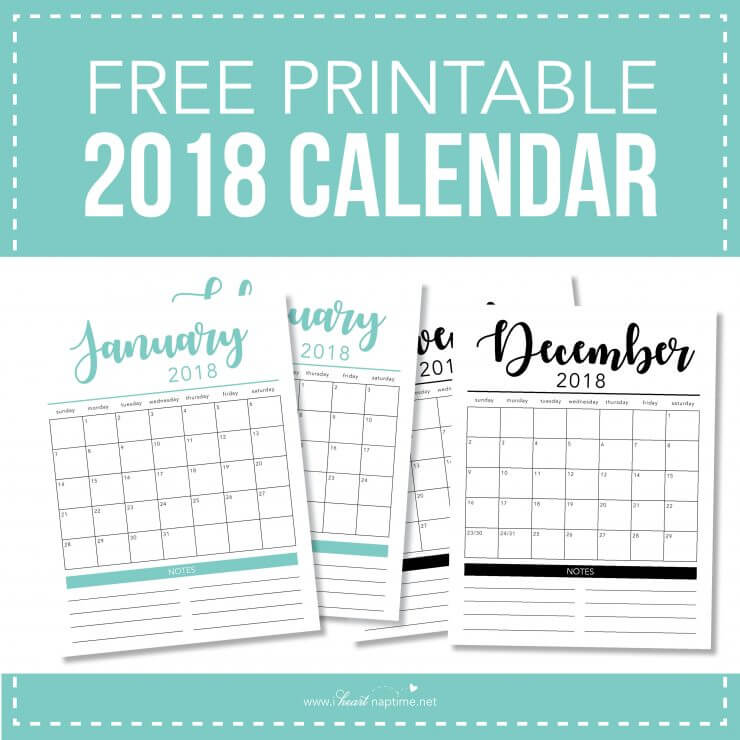 As sad as I am for the holidays to be coming and going so quickly, I'm excited for 2018. It's always nice to have a fresh start and set new goals. This 2018 calendar printable comes in 2 different colors, turquoise and black and white. There is also a spot for note taking (or perhaps a spot to jot down goals) towards the bottom.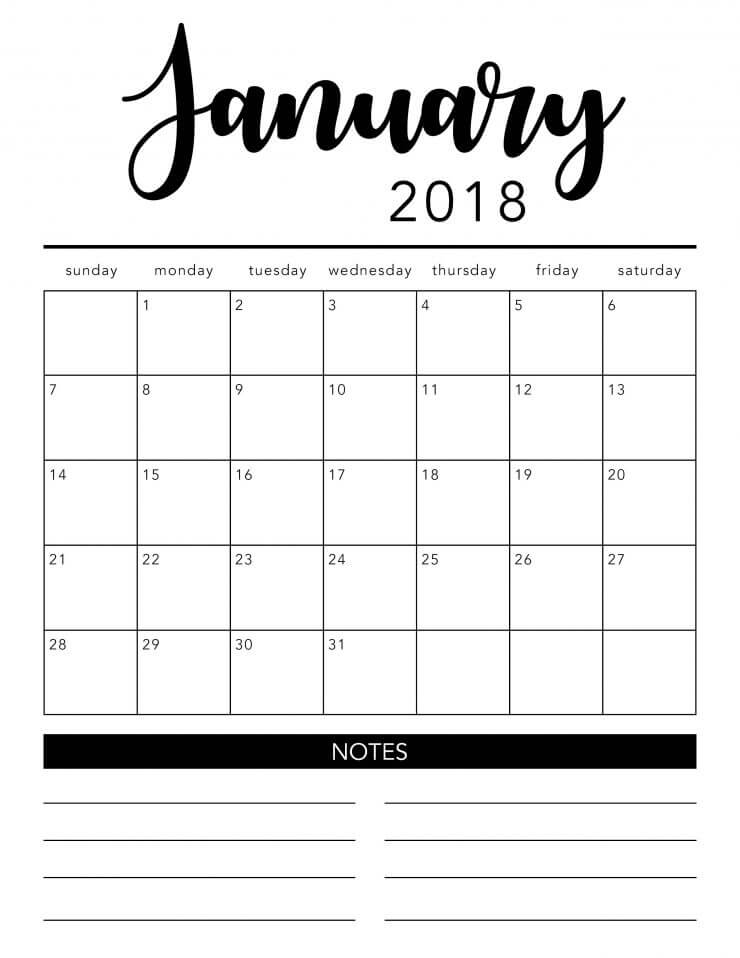 2018 free printable calendar
TO DOWNLOAD 2018 Calendar
Enter your info below to snag your free 2018 Calendar:
Looking for more organizing ideas? You'll love these too: