Almond Joy Dip
Almond Joy Dip . . . this yummy dip is ready in just minutes, and tastes fabulous with fruit, crackers, or pretzels. Such a yummy snack!
If you love Almond Joy candy bars, you will love this sweet and creamy dip! I adapted it from my favorite Almond Joy Cheesecake recipe. It is loaded with almonds, coconut, and chocolate chips. All the flavors of your favorite candy bar, but in snack form! My family loved it so much that I've already made it twice.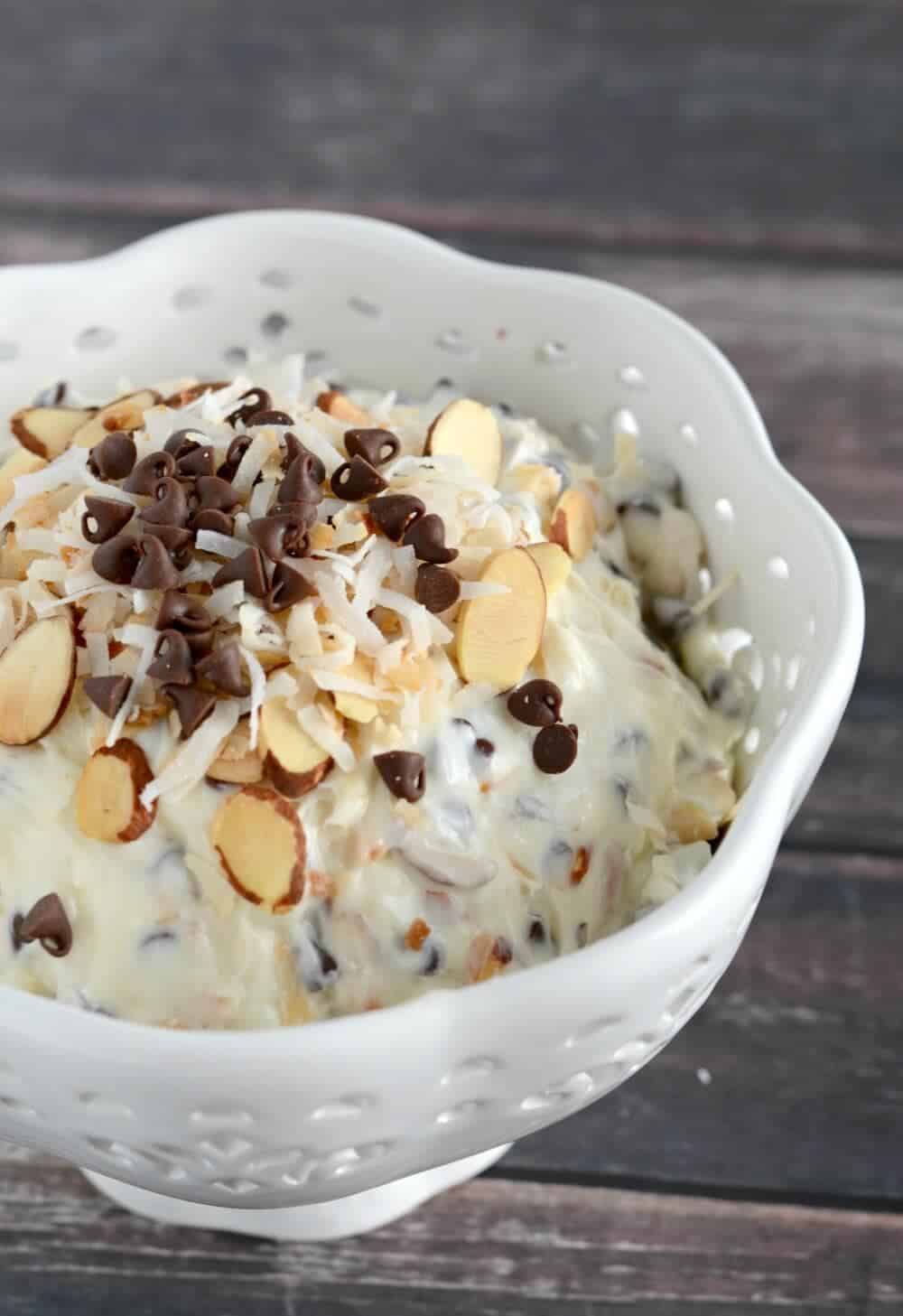 This dip is so easy to make. Just mix together a few simple ingredients and you have a tasty snack that everyone will love! For best flavor, make sure you toast the almonds and coconut. I put mine in pie plates in a 400 degree oven and bake for a few minutes till they are lightly browned. The coconut takes about 5 minutes, the almonds take about 7. Stir often so they don't burn!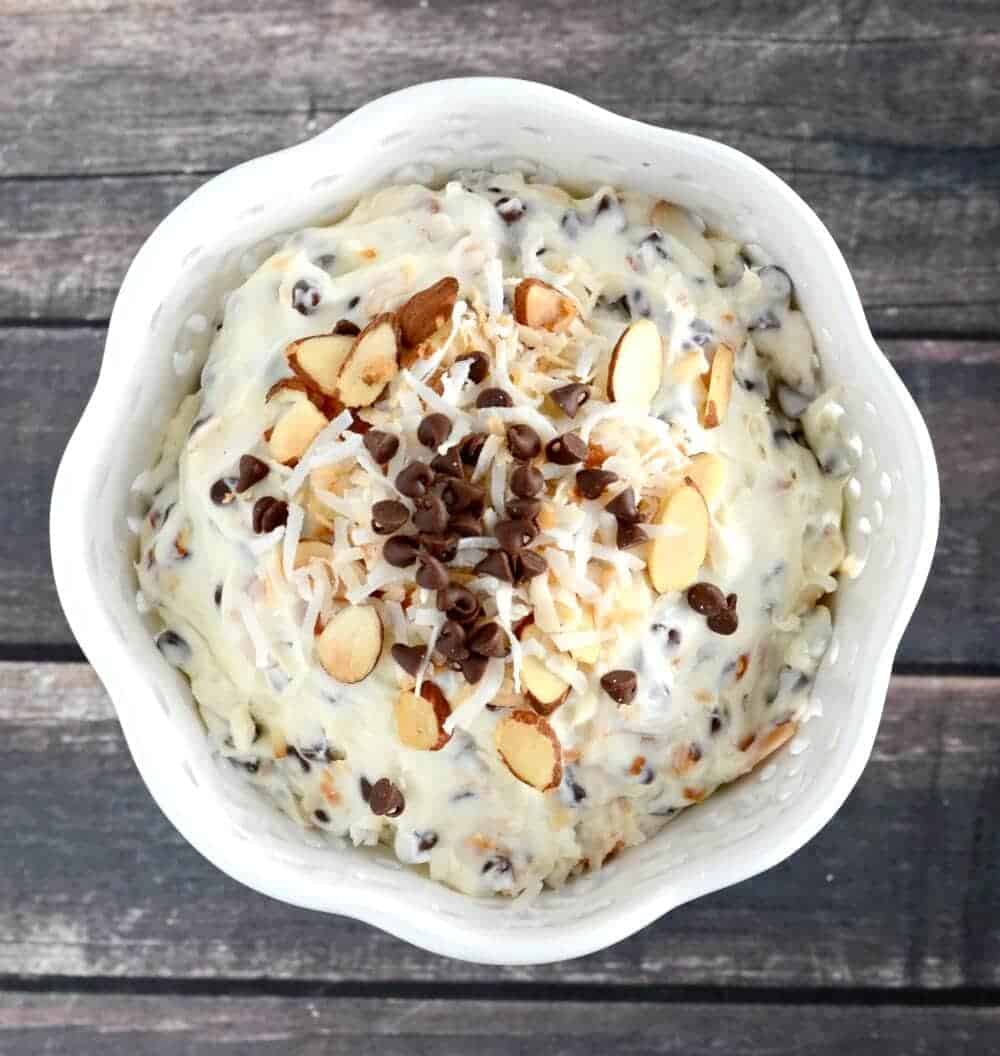 The first time I made this we ate it with granny smith apples, and it was heavenly. This time around for a special treat, I also got some graham crackers and vanilla wafers. My kids of course thought that was fabulous. You can get creative and serve it with whatever you like!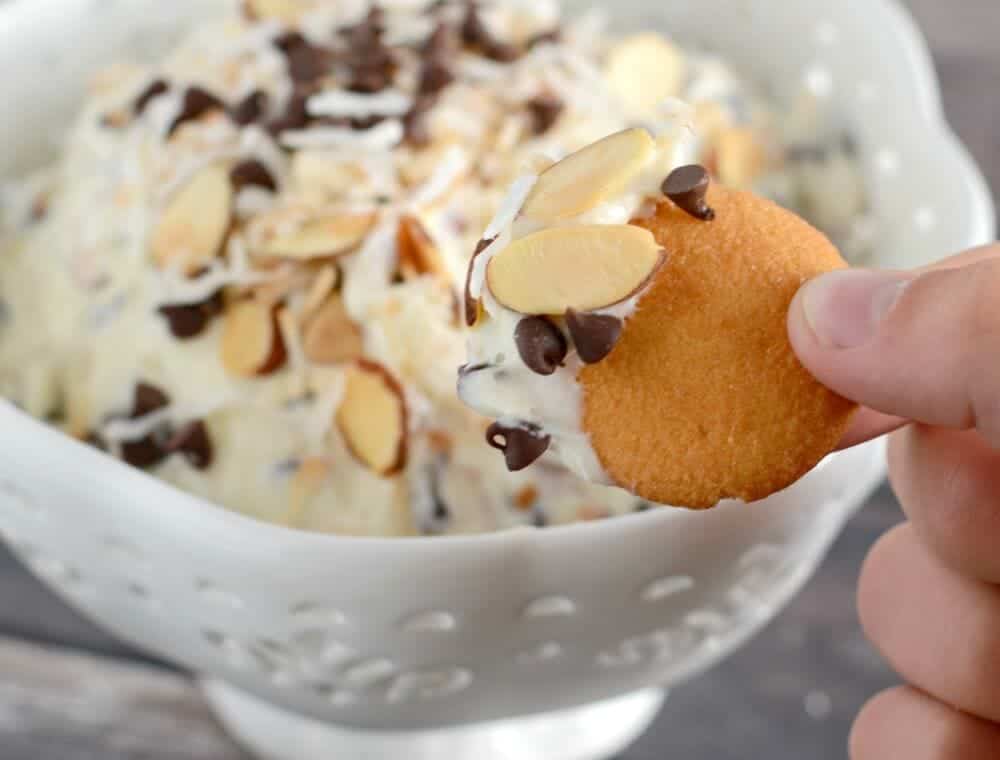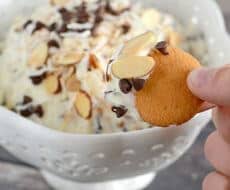 Ingredients:
8 oz neufchâtel cream cheese (light cream cheese), softened to room temperature
1/4 cup butter, softened to room temperature
3/4 cup powdered sugar
1-2 Tablespoons milk
1/2 tsp coconut extract
1/2 tsp vanilla
1/2 cup toasted coconut
1/2 cup mini chocolate chips
1/4 cup toasted sliced almonds
Directions:
If you are toasting your own coconut and almonds, do that first, and place them in the freezer to cool while you prepare the dip.
Beat cream cheese and butter in a mixing bowl till smooth and creamy. Beat in powdered sugar, 1 tablespoon of the milk, coconut extract, and vanilla. Stir in the toasted coconut, chocolate chips, and sliced almonds. Add more milk if needed.
You can serve immediately, or chill for 30 minutes or several hours. It actually tastes better after the flavors have had a chance to blend. Serve with graham crackers or fresh fruit. We like granny smith apples.
The dip will thicken as it chills. I like to leave it out at room temperature for at least 30 minutes before serving.
All images and text ©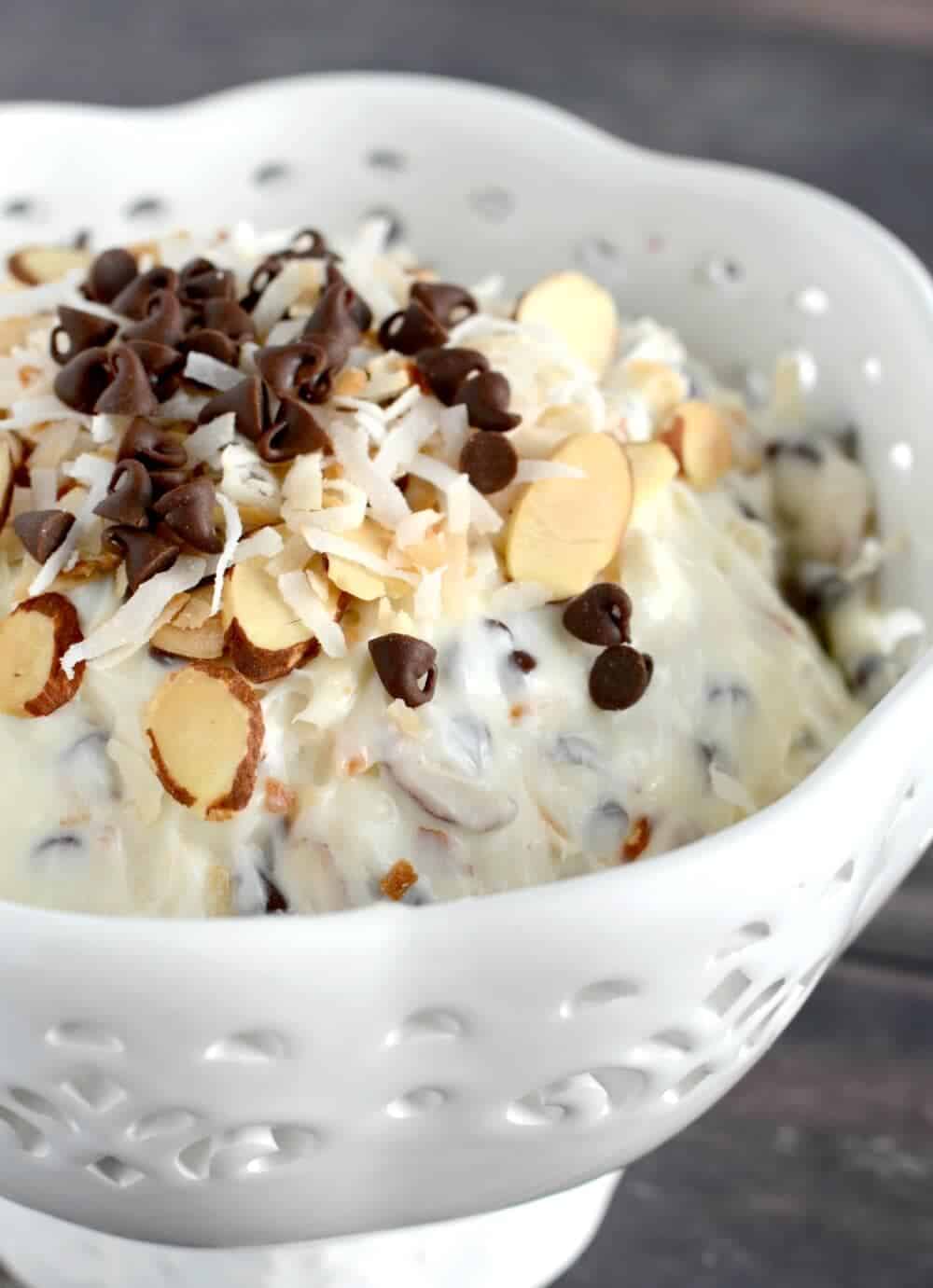 Thanks Kara!

If you love this delicious treat, you'll enjoy these too!