Cheesecake Brownies
Delicious cheesecake brownies filled with a cream cheese filling and extra chocolate for the ultimate treat!
These cheesecake brownies are my husbands favorite brownies and they are requested often. They have a layer of fudge brownie studded with chocolate chips, a layer of cheesecake and then another brownie layer with chocolate chips on top. They are super rich and any chocolate lovers dream dessert. Make sure to have a tall cold glass of milk with these brownies.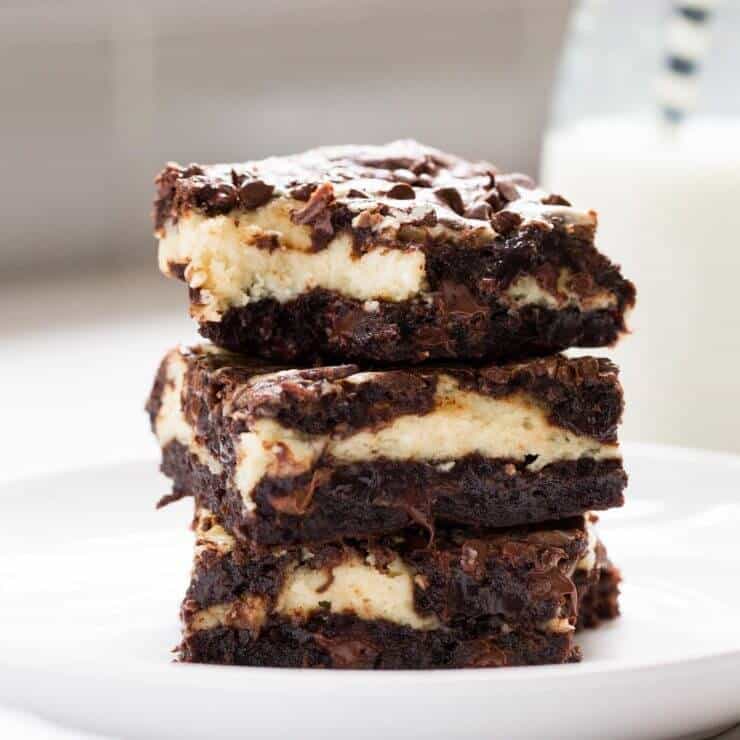 I doctored a box mix to make things a little simpler, and they tasted amazing, especially when you add a few secret ingredients (see below).

MY OTHER RECIPES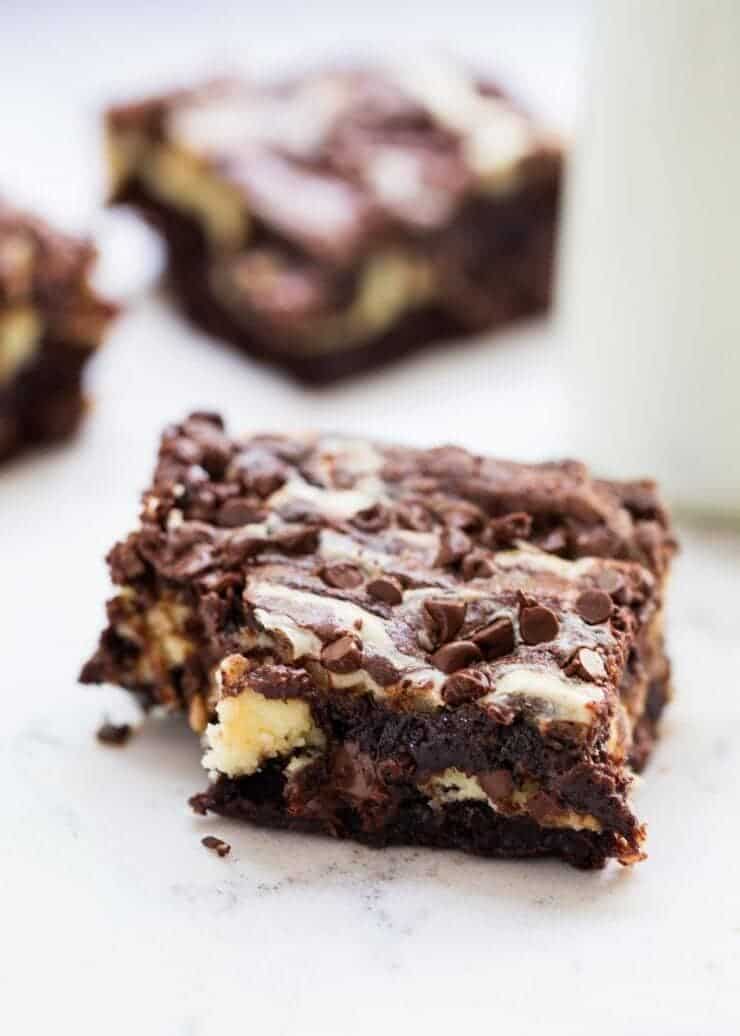 My kids helped me whip up these brownies and they each took turns stirring the batter. They may have snuck the spoon after, too. I don't blame them.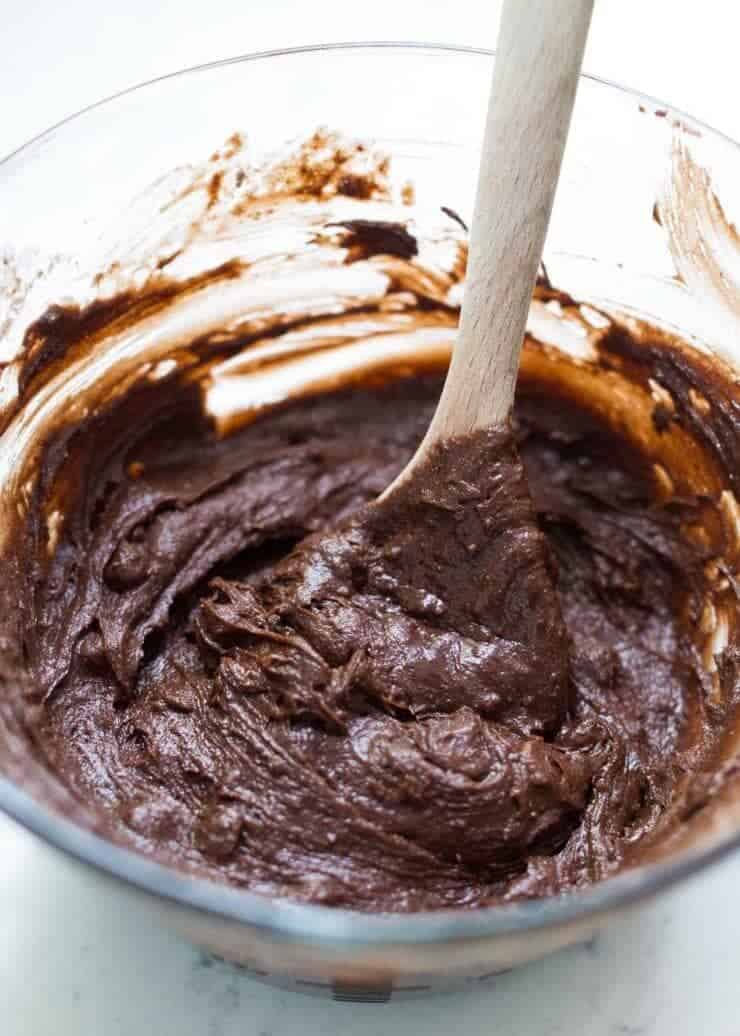 Brownie batter is almost as good as finished dessert!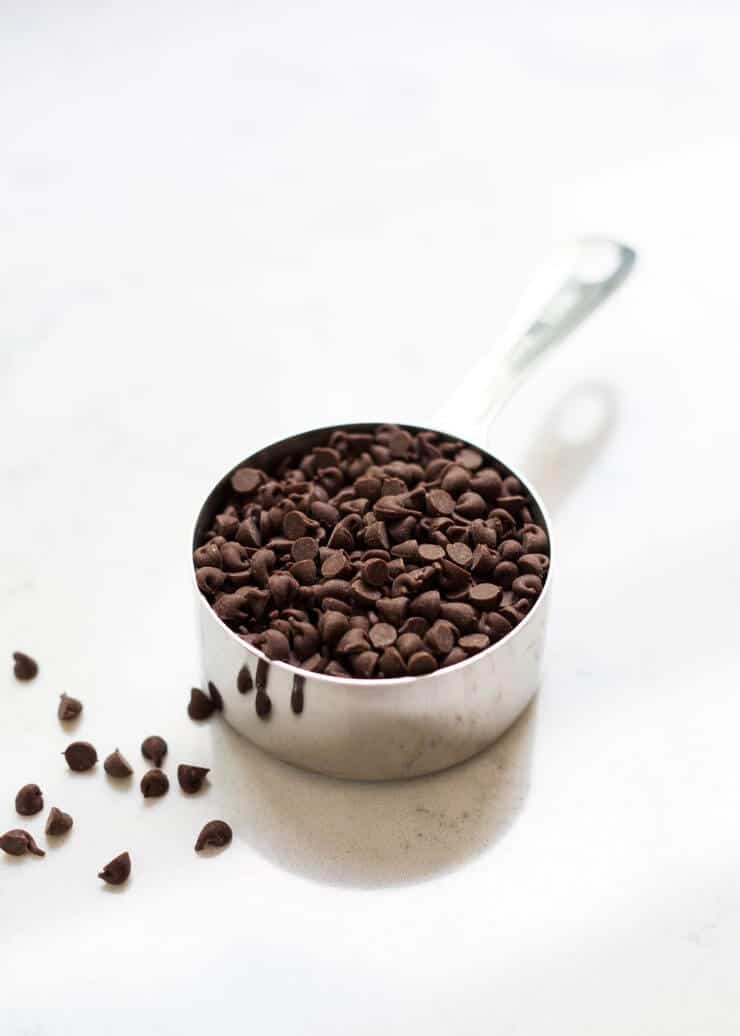 Don't forget the chocolate chips, that is the best part and makes them extra gooey!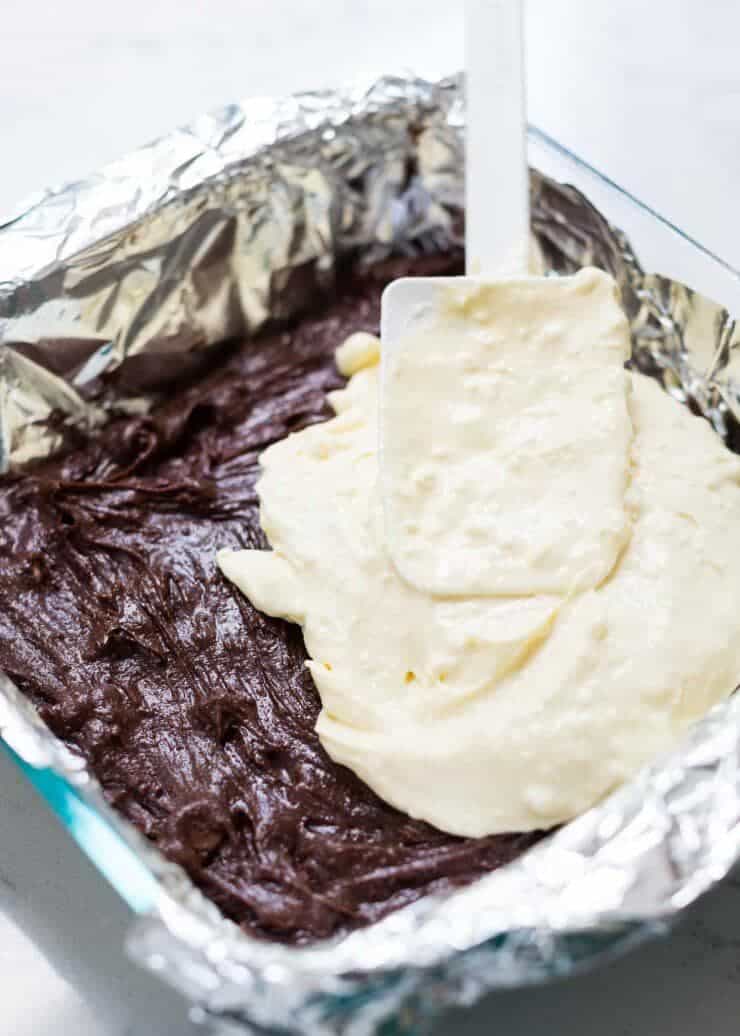 I like lining my pan with foil, to make clean up a breeze. It also makes it easier to cut the brownies.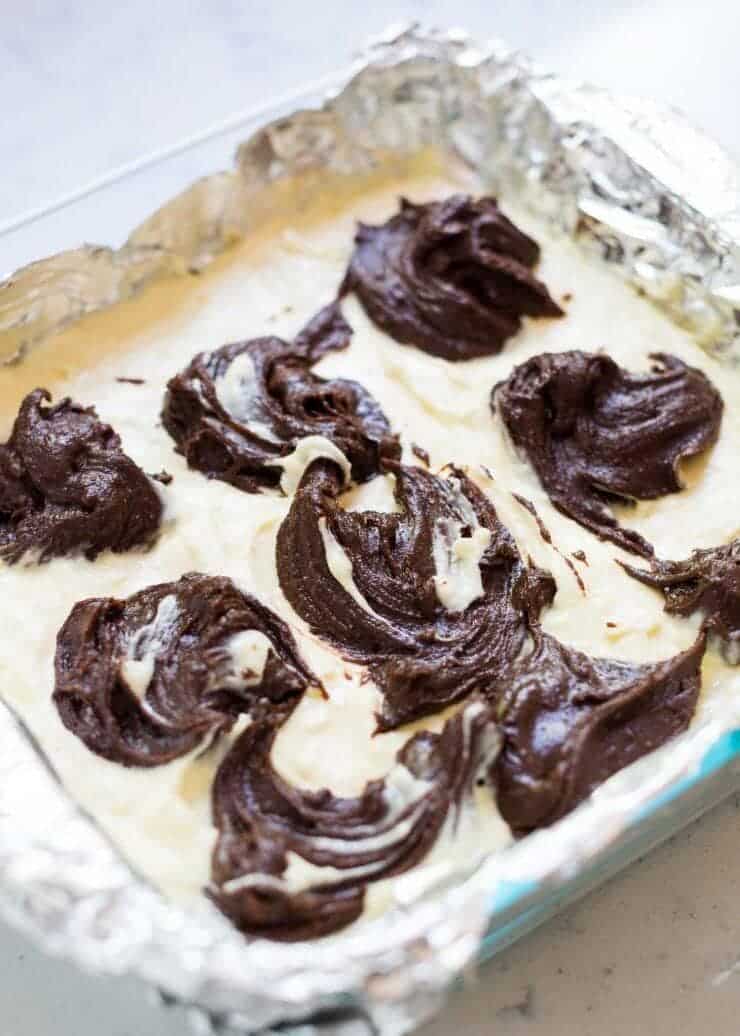 Look at all that swirled goodness. YUM!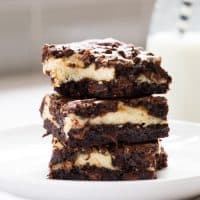 Cheesecake Brownies
Yield: 18 servings
Prep Time: 10 minutes
Cook Time: 40 minutes
Total Time: 50 minutes
Ingredients:
1 (18-ounce) brownie mix
6 Tablespoons melted butter
1/4 cup buttermilk
2 teaspoons vanilla
1 large egg
3/4 cup mini chocolate chips
For the cheesecake filling:
1 (8-ounce) package cream cheese, softened
1/3 cup granulate sugar
1 large egg
2 teaspoons vanila
Directions:
Preheat oven to 325°F. Line a 9x9" pan with foil and spray with non-stick cooking spray. Set aside.
In a large bowl add the brownie mix, butter, buttermilk, vanilla, egg and 1/2 cup chocolate chips. Stir for 2 minutes, or until smooth.
In a medium bowl add the cream cheese, sugar, egg and vanilla. Mix with an electric mixer for 1 minute, or until smooth and creamy.
Place half of the brownie batter in the pan and then place the cream cheese mixture on top. Then add 9 scoops of the brownie batter to the top. Swirl with a knife to create a marble effect. Top with the remaining 1/4 cup chocolate chips. Bake for 35-45 minutes, or until a toothpick comes clean. Remove from the oven and allow to set for at least 30 minutes, before cutting. Remove foil from pan then slice.
Enjoy with a cold glass of milk! :)
*If you don't have buttermilk, place 1 teaspoon of distilled vinegar into the milk and let sit for a few minutes. This will act as buttermilk.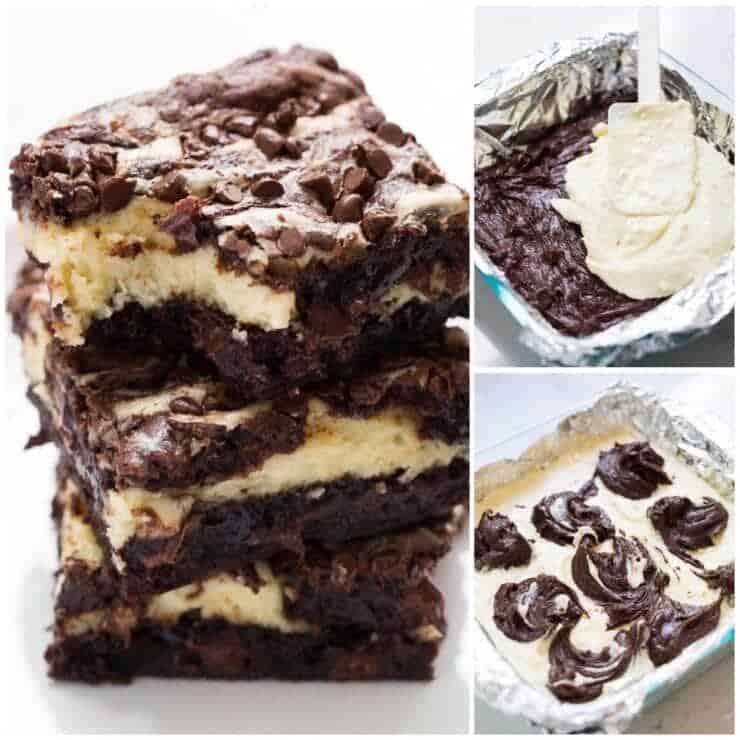 ENJOY! :)

Looking for more brownie recipes? You'll love these too:
Join in! Leave a comment!
Comments