This Graduation Candy Buffet is the perfect way to celebrate your grad! Such an easy and fun way to spice up your party and leave your guests with a sweet ending to a new beginning!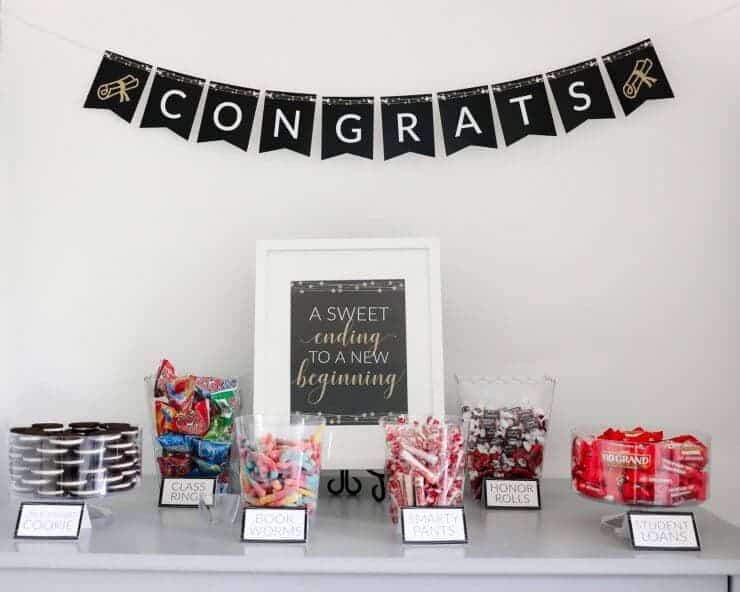 Graduation Decorations
With graduation coming up, I thought it would be fun to make a graduation candy buffet for all of the parties. I meant to post this sooner, but this month has flown by! With selling our house and getting ready to move, the days are going so fast.
My husband will be finishing up his residency program next month, so we are planning on a big party to celebrate! This candy bar and graduation banner will definitely make a reappearance. These are the perfect and easy graduation decorations that will add such a fun and creative touch to your party!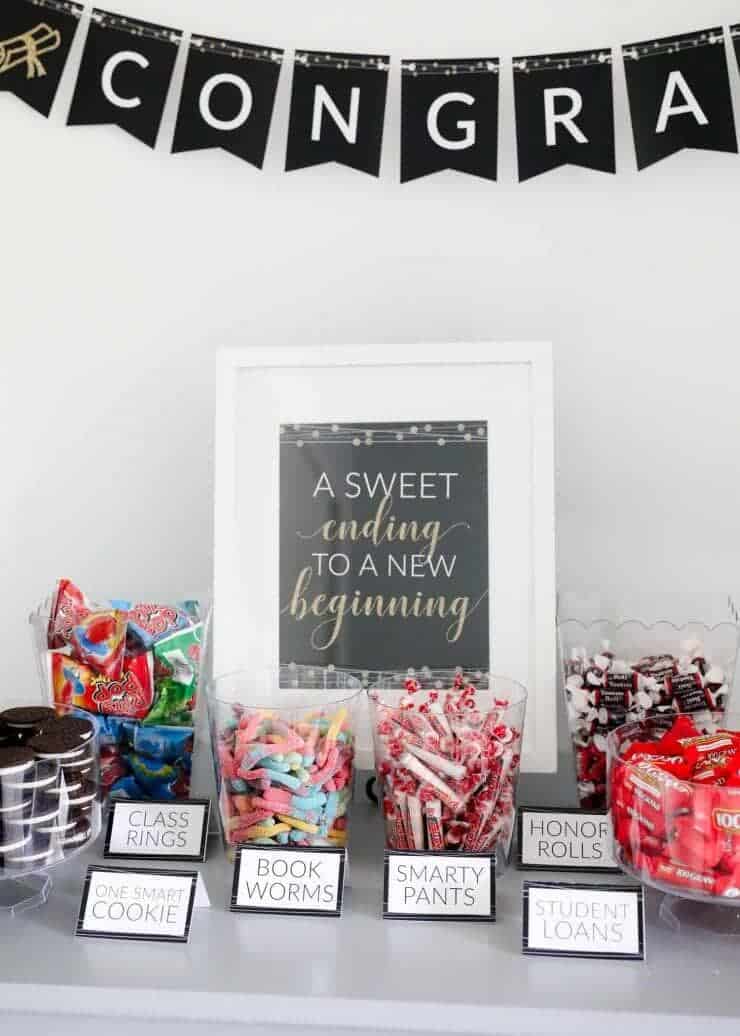 Candy Buffet Supplies:
Class rings (ring pops)
One smart cookie (OREOS)
Book worm (sour crawlers)
Smarty pants (smarties)
Honor rolls (tootsie rolls)
Student loans (100 grand)
Clear plastic jars purchased from Hobby Lobby
Free printable labels, below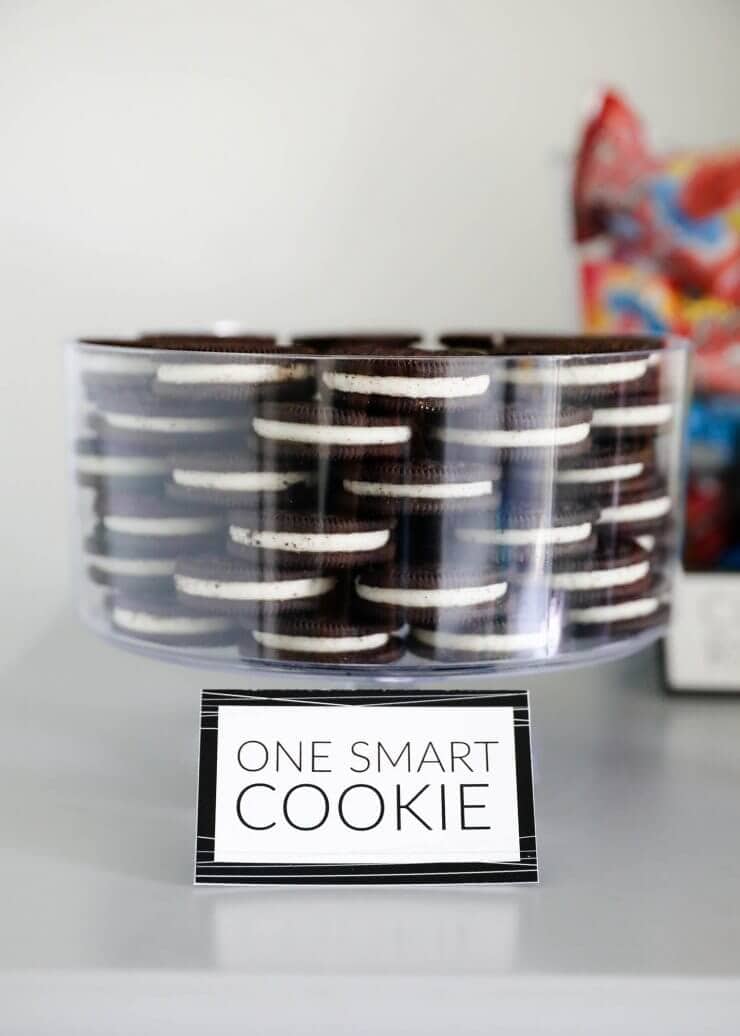 How to Print and Cut Printables
I have a black and white set of graduation candy buffet printables, as well as a black, white and gold version (shown in the photos above). If you are printing out the gold, I recommend printing them at a copy store on cardstock paper for the best finish. I printed mine out at Office Max.
When cutting them out, make sure to use a sharp paper cutter or scissors. I also used a scoring board to make the folds on the labels nice and clean. This graduation candy buffet is definitely the perfect way to celebrate a sweet end to a new beginning!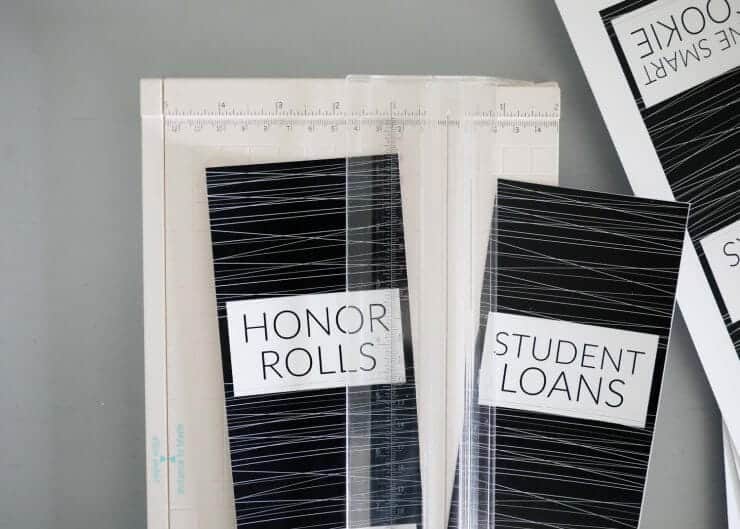 Free printable candy buffet signs & graduation banner
More graduation party ideas & Appetizers