Homemade slime recipe made with only 3 ingredients! Only takes a few minutes to make and will entertain your kids for hours!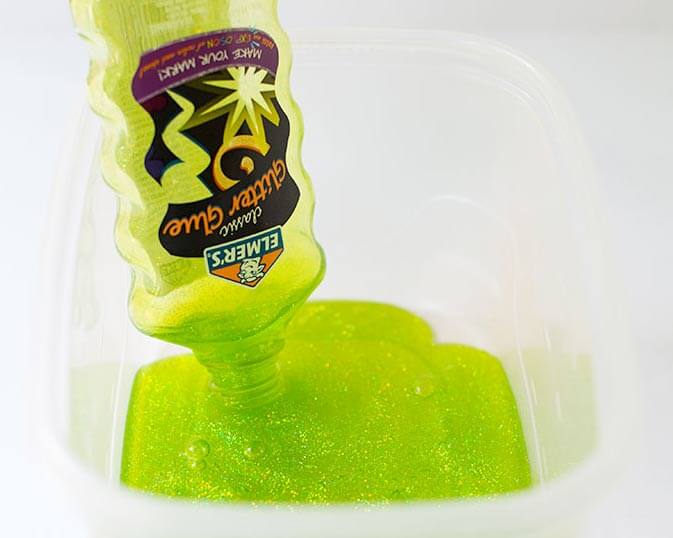 How do you make homemade slime?
Do you remember Gak? I remember playing with that stuff as a kid and LOVED it. I recently came across this slime recipe and knew I had to make some for my kids. It is very similar to gak. They literally played with it all afternoon and had so much fun!
This is a fun activity to do for Halloween or for an indoor activity. I know we will be making this plenty of more times during the winter. The best part is, it only cost about $1 to make! Seriously, my kids couldn't get enough of this stuff. It is a little messy, so make sure to lay down a plastic tablecloth (a trash bag works too) so it doesn't get on the table.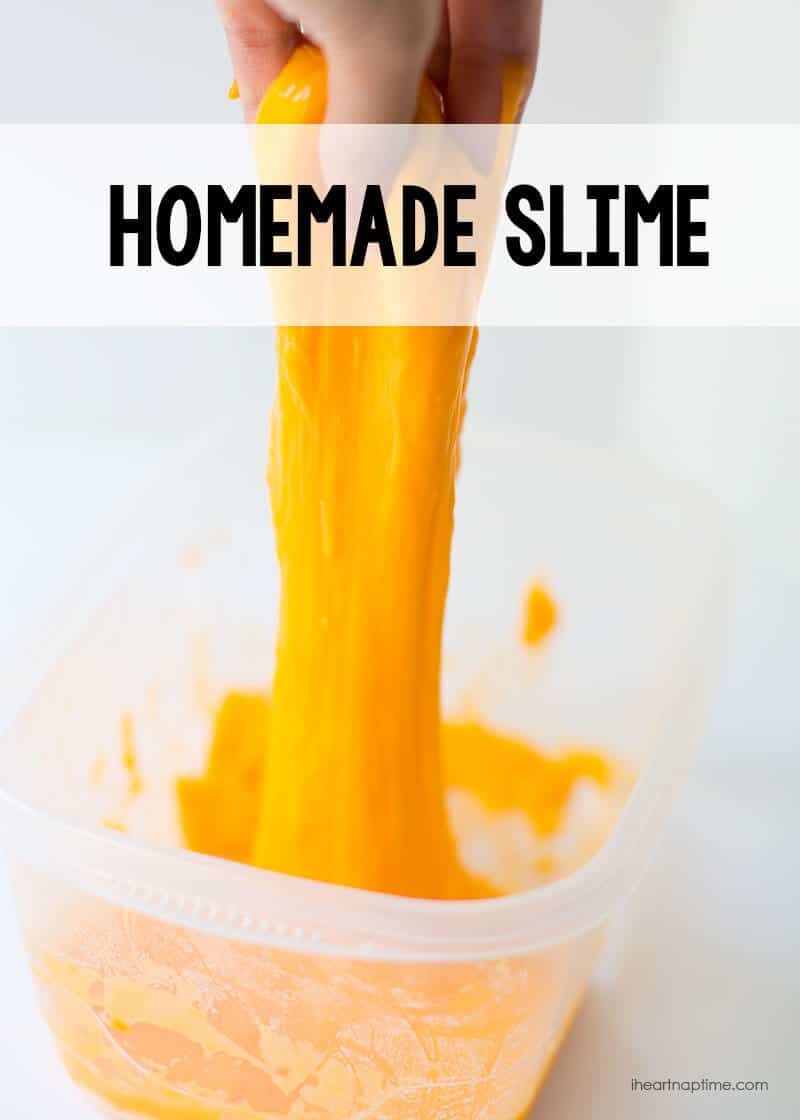 We put it in these hefty quart size bags and drew monster faces on for a fun Halloween activity. My kids loved the different colors and are already begging to make blue and pink!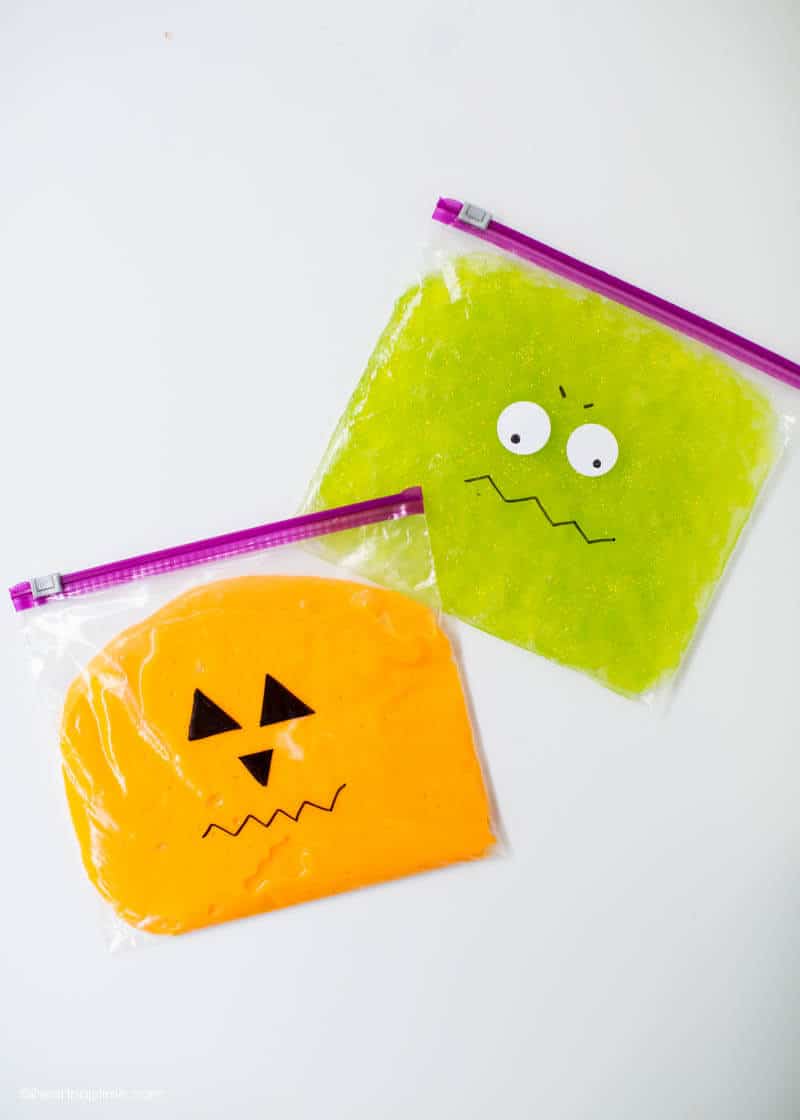 If you're looking for a slime recipe without borax, check out our new FLUFFY SLIME. My kids love it!
Homemade slime recipe
Ingredients:
1 (4-ounce) bottle glue
1/2 cup warm water (+ empty bottle filled with water)
1 teaspoon Borax
Food coloring, optional
Squeeze the bottle of glue into a plastic container. Fill bottle with warm water and then add to the glue. Stir with a plastic spoon. Add your food coloring if desired, and stir until mixed.
Combine 1/2 cup water and borax, then slowly add to the glue mixture, stirring as you go. You do not need to use all of the solution, just until it starts to thicken.
Using your hands, knead the slime until it holds together. It will be wet and gooey at first, but just keep kneading until it all comes together.
Store in container with lid, or in a zip top bag.
This is the best slime recipe because it comes together so quickly and only takes 3 main ingredients (plus food coloring if desired). Have fun with it!

While my kids were playing with the homemade slime, I made these fun little pumpkin snack bags. I've seen these around and knew my kids would love them! These would be fun for a school party too! Basically all you need to do is fill a bag with an orange snack (cheese balls, gold fish, oranges, carrots, etc) and then tie a green pipe cleaner around the top. You can also draw a pumpkin face on the bag with a sharpie if you'd like. Such a cute and simple snack idea!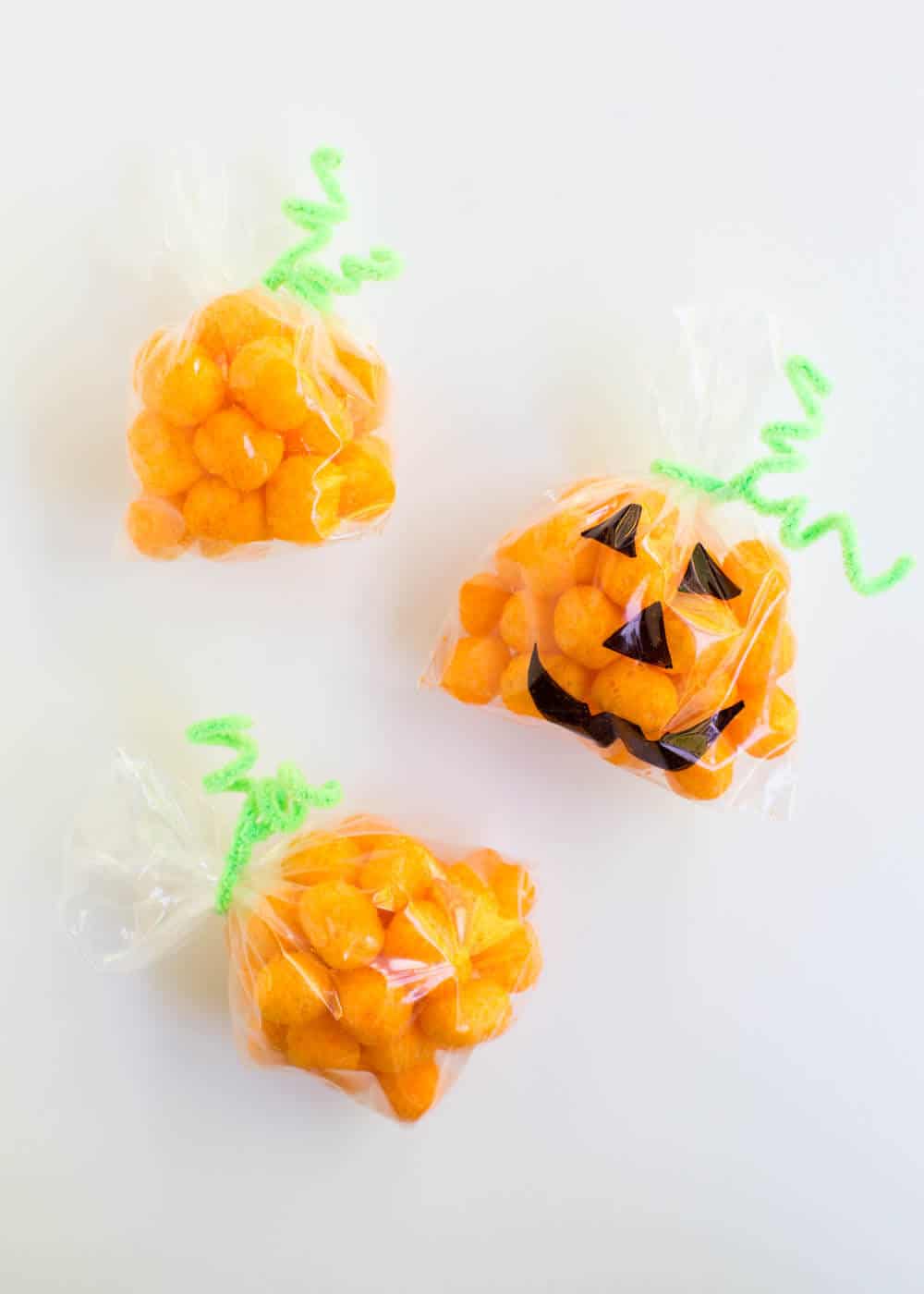 Hope you and your kids have fun making this homemade slime!
Looking for more kids activities? You'll love these too: