Homemade Lemon Vinegar Cleaner – This DIY natural cleaner, using every day ingredients, is INCREDIBLY easy to make.
Hey all! It's Jessica from Fantabulosity, and I couldn't WAIT to hop over here and share this Homemade Lemon Vinegar Cleaner recipe with you all.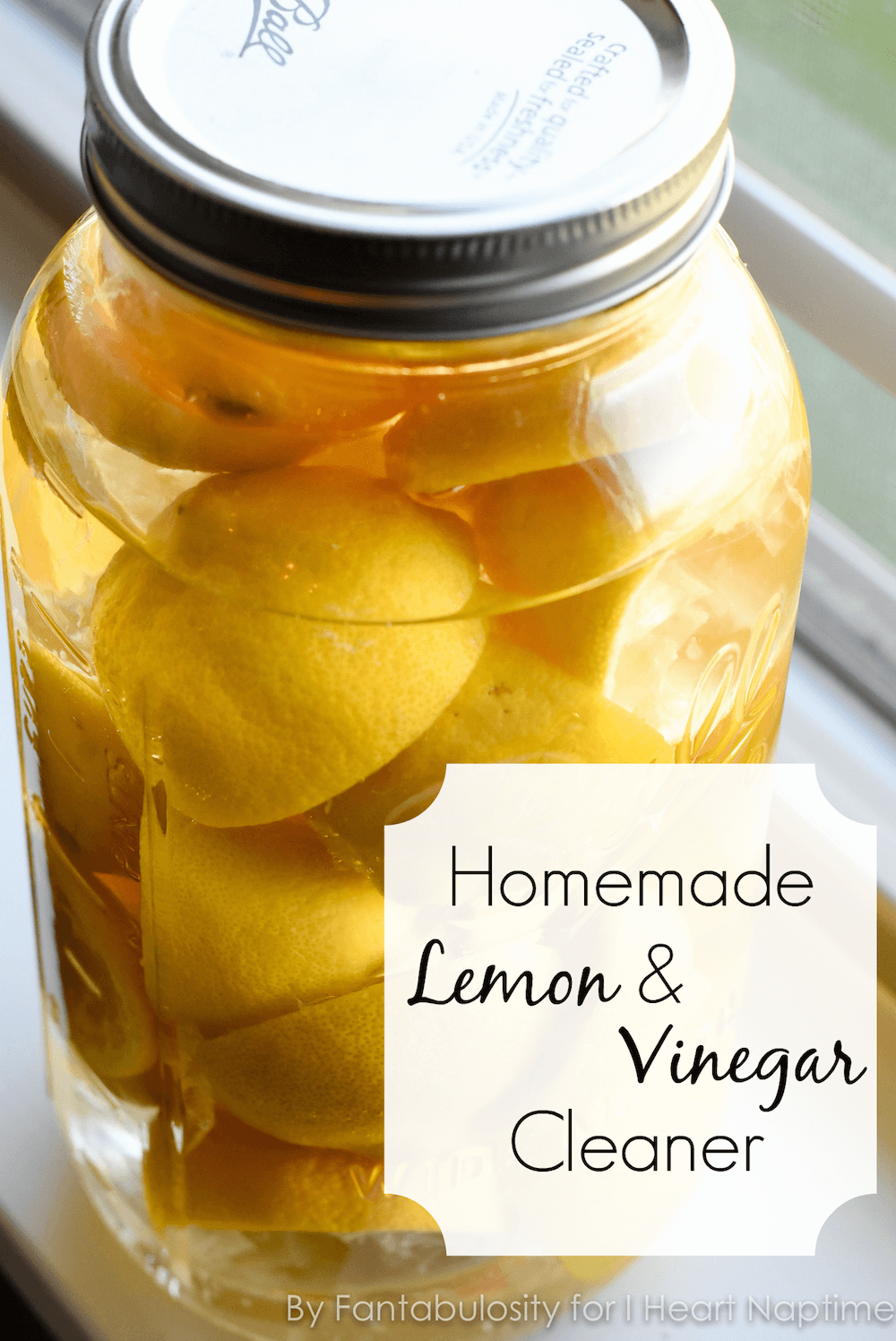 After making a big batch of homemade lemonade with my littles the other day, I couldn't help but stare at all of the left over lemon peels, gathered on my kitchen counter.
I'm one of those, "How can I use this," kind of gals… who tries to think of every way to use something, before tossing it out. I had thought about "freezing," the peels, and then talked myself out of that, because I'd just be in the same position, months later, when I looked at them buried in the deep freeze.
Then I thought about creating a recipe, where I could zest the peels… but every recipe I could think of, didn't require the zest of a gazillion (totally exaggerating), lemons.
Then I began to remember that I had heard lemons were good for cleaning.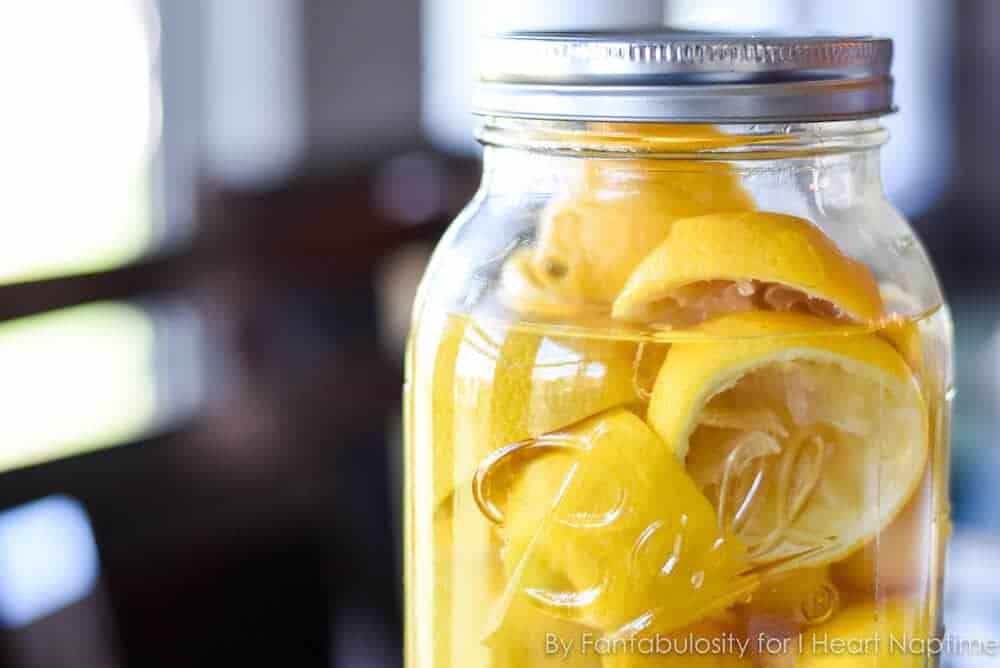 In our home, we try to use as many "natural," cleaners, as possible. We are also on the "money saving" plan these days, so making DIY cleaners are right up there on my "to do" list. So, I decided to combine the peels with vinegar (another FABULOUS natural "cleaning," ingredient), to create my own Lemon-Vinegar Cleaner!
I'm honestly blown away at how much I LOVE this cleaner. After letting the lemons soak in the vinegar for a couple of weeks (recipe below), it was ready to use, and I began experimenting. I was cleaning EVERYTHING with it. Bathroom vanities, floors, windows, and the list goes on.
Please note: I would pay very close attention to what you can and cannot use this cleaner on, as the lemons and vinegar are acidic. I refrained from using it on our granite countertops, afraid of what reaction it could have on the surface.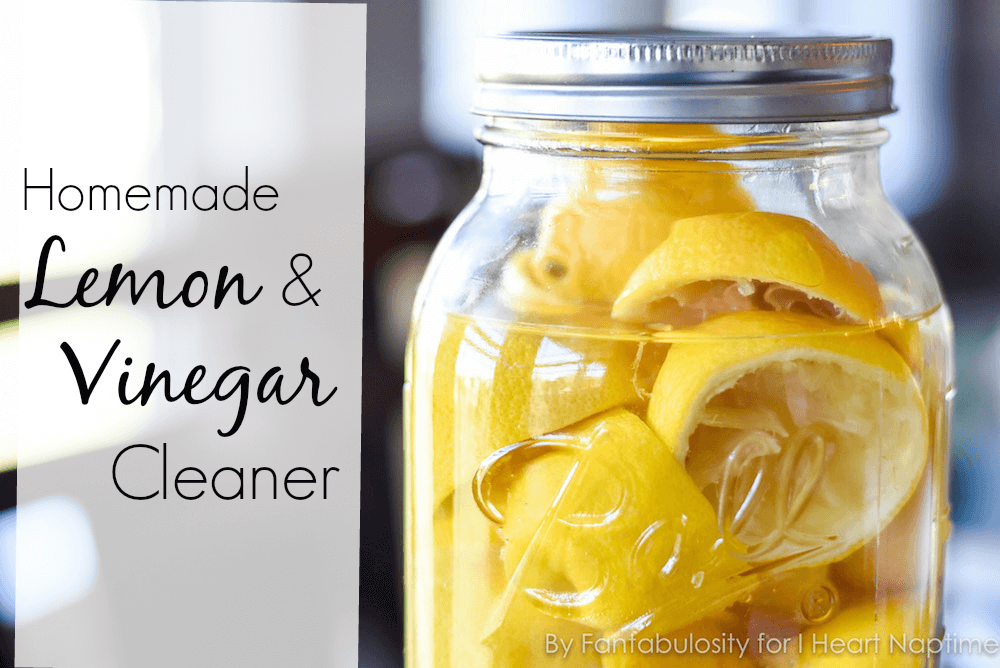 Homemade Lemon Vinegar Cleaner recipe
Lemon Peels
Vinegar
Glass Container
Quantities depend on size of your container. I simply just choose a container large enough to hold the amount of lemon peels that I have to work with.
Place lemon peels in container, and completely cover peels with vinegar. Cover and let mixture sit for around 2 weeks.
Remove peels from vinegar and discard peels. Add water to the vinegar. (I usually do equal parts of vinegar to water.)
Final Note:
The lemon vinegar cleaner isn't the horrible "smell," that you would expect. The lemons seem to help balance out the smell of the vinegar, providing a fresh, CLEAN smell (compared to those harsh chemicals of others) that makes me feel good while cleaning.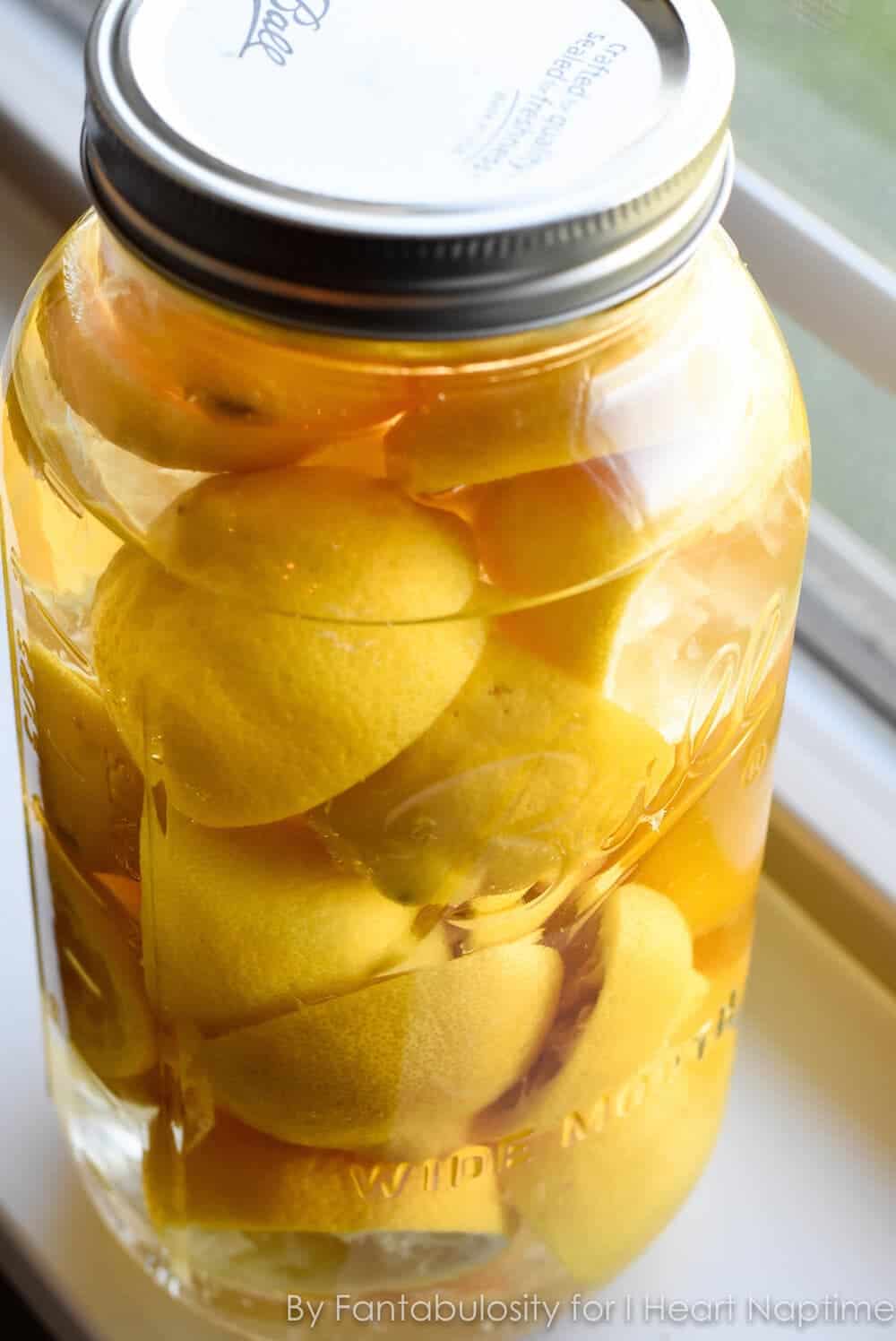 I hope you all LOVE using this homemade lemon vinegar cleaner too! I'd love to hear what you think!
Thanks, Jessica!
Love this awesome tip? You'll enjoy these, too!