This fun little treat combines some of my favorite things: Decorated cookies, snow globes at Christmas, and mini-anything! These mini cookie snow globes can be used for favors, a kids craft, or even place-holders if you added a tag with a name. They're shakable AND edible!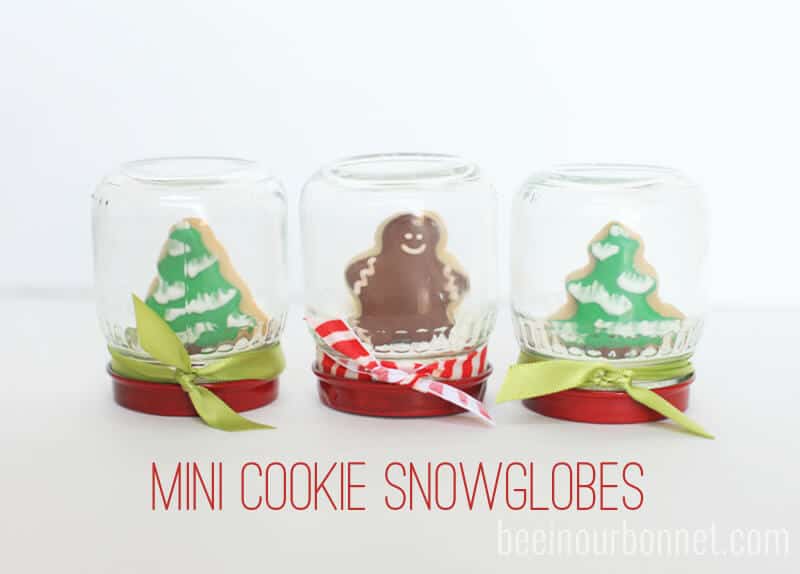 You can get started with your favorite sugar cookie dough. I used the Wilton mini Christmas cutter set that you can find in the baking aisle of most craft stores.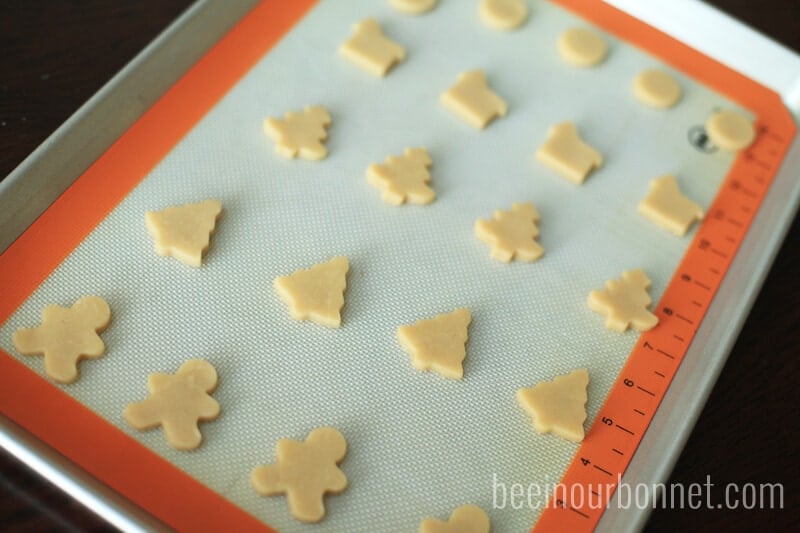 In that same post, you will find my recipe for royal icing and some instructions on how to decorate with it. This project is so simple, it's great for beginners and experienced cookiers alike!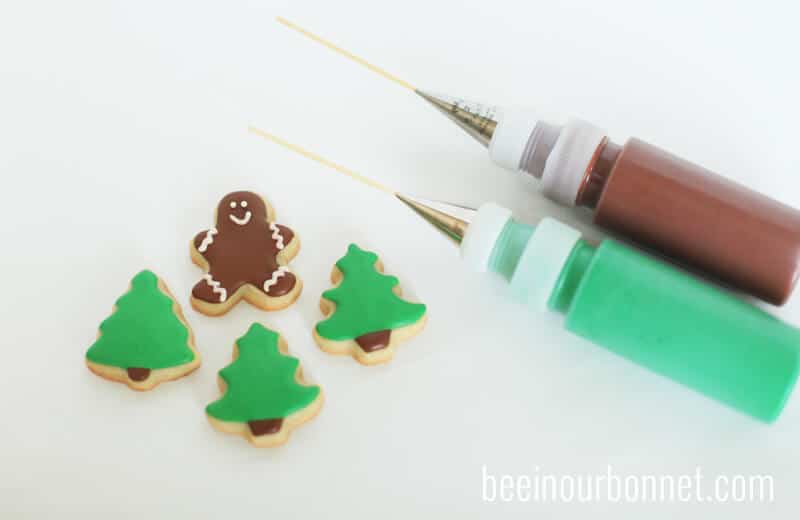 After your main color dries for a couple of hours, you can add a bit of detail. I added a face to my gingerbread men and some snow to my Christmas trees. I used a clean paintbrush on my wet icing to create a fun look.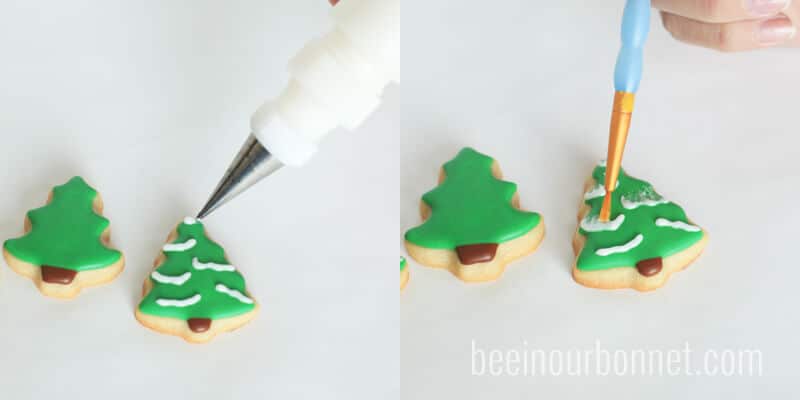 Next it's time to make a little stand. I used a small 1.25″ cookie as the base. I frosted it, then proped my dried cookie on top. I used sprinkles, cans and whatever I could find to hold it there while it dried for a few hours.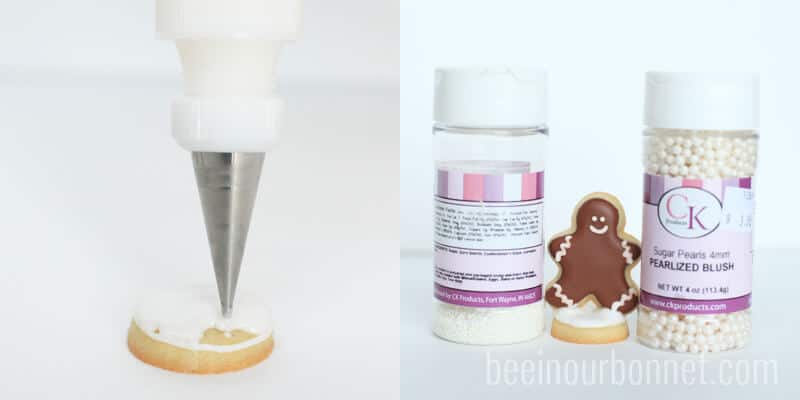 I was ready with my simple mini Christmas cookies and then I put to use some baby food jars I've been saving! If you don't have baby food, you can use other small-ish jars like the ones that artichoke hearts come in. Or… Why not a full sized cookie and full sized jar? I'm not stopping you! I just wanted to do mini's today!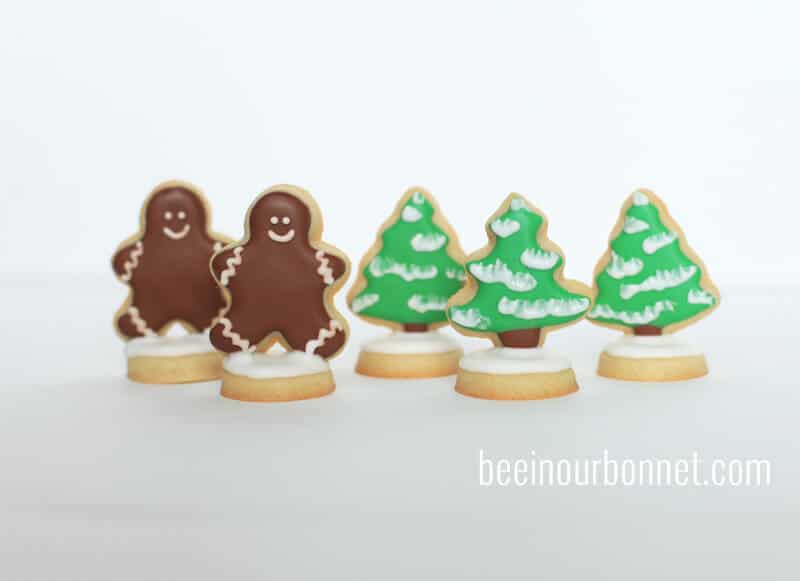 (Before all of this, I spray painted my jar lids red.)
I put a dab of royal icing on the jar lid to keep my little tree in place. This will make it shakable!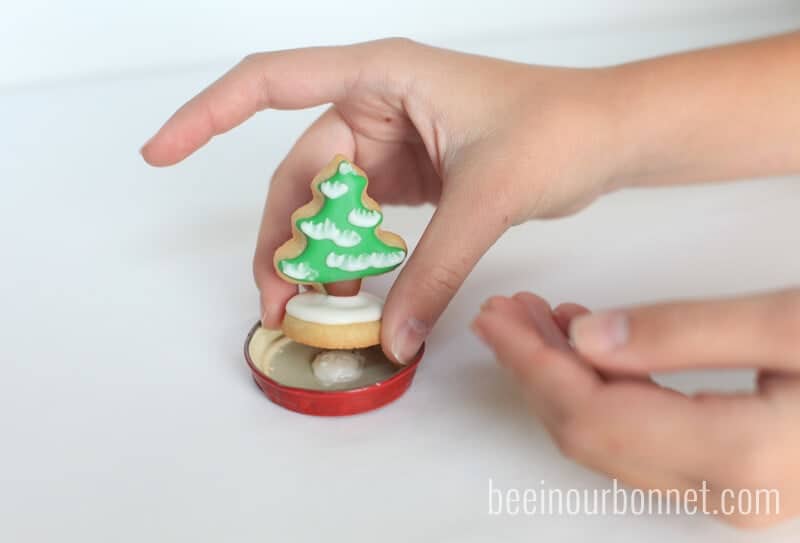 After that dried for a short time, I poured some white, nonpareils in my jar, screwed the top on and flipped it over.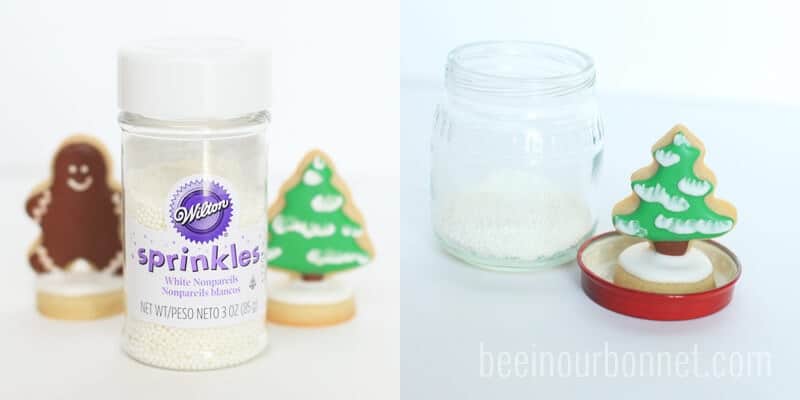 The finishing touch was a little ribbon around the base of my jar! My daughter made these along with me and had a lot of fun. She declared that she wanted to make them for all her friends! Whether you make this treat for kids or with kids, it's a lot of fun! It's also fun to take the lid off, pull the cookie off and eat it up! They didn't last very long around here. But I do think I'll make another batch for our holiday table. One at each place can be a take-home treat!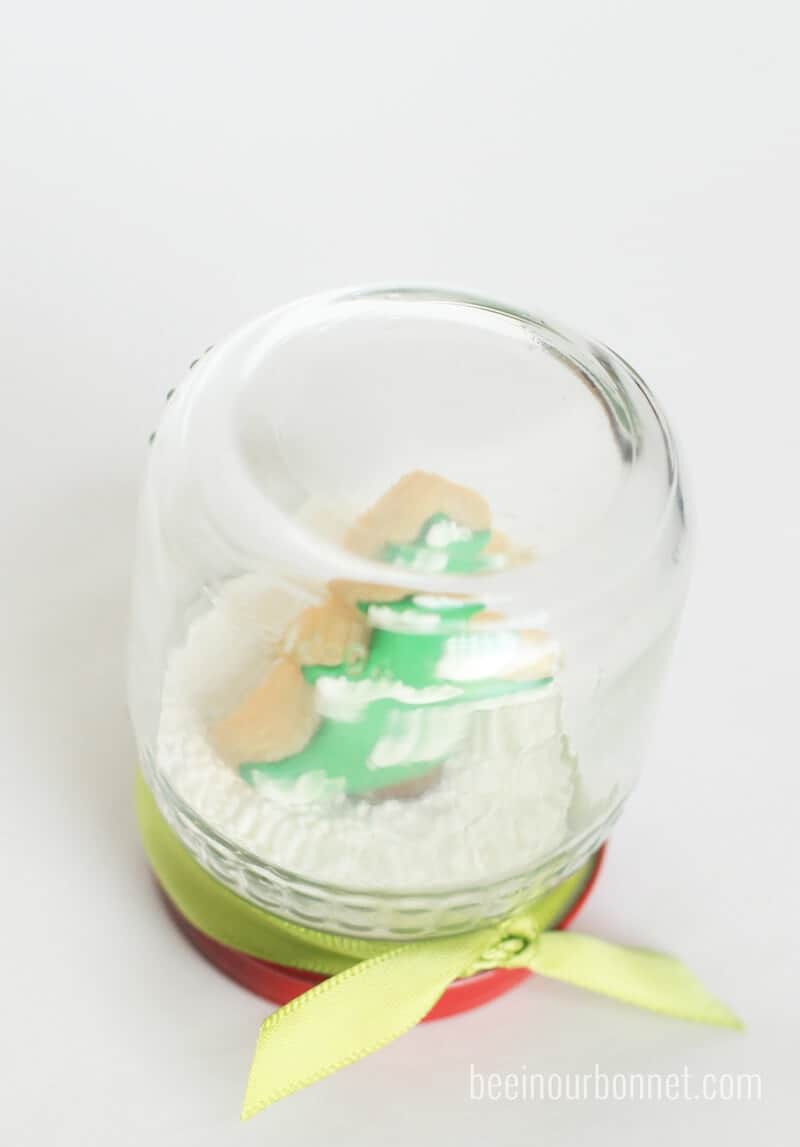 My name is Ashleigh and my sister and I blog at beeinourbonnet.com. We share whatever kind of project is happening at our houses. Recipes, decor projects, and kid friendly crafts, lots of cookies and real life are what we're all about!
Thanks so much for sharing! We loved having you guest post today! XO