Jump to Recipe⌄
Gluten Free Pancakes with Berry Coulis
Gluten Free Pancakes with Berry Coulis – The most delicious, guilt free breakfast that is easy to make and only takes a few minutes to whip up.
I have been trying my best to eat healthier these days but I love breakfast and I LOVE pancakes. I could probably eat pancakes for breakfast lunch and dinner. So trying to eat healthily is a little bit difficult when I can't eat pancakes.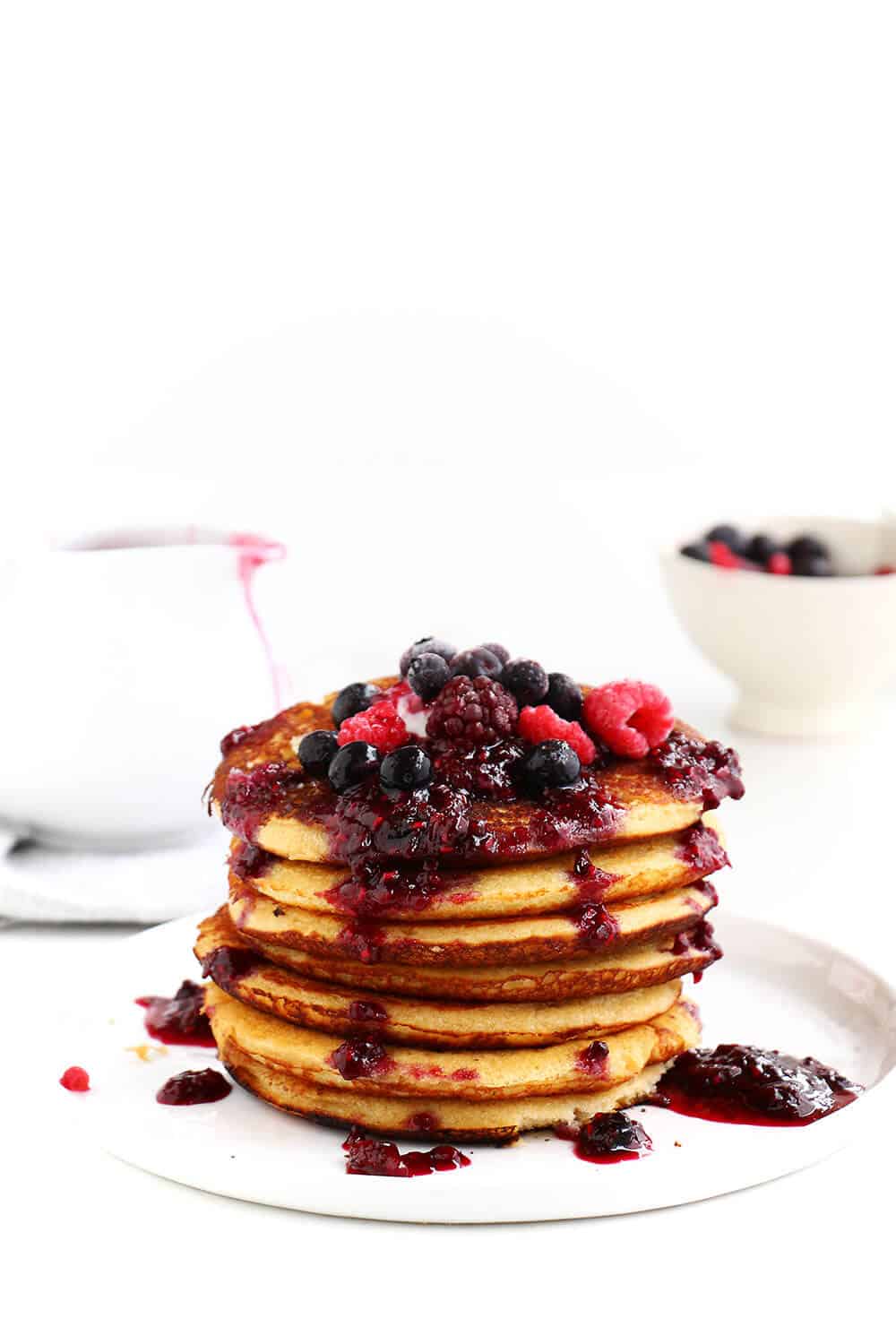 This sent me on a mission to find a way to stick to my healthy eating habits but to also be able to eat my favorite breakfast! Thus, the Gluten Free Pancakes with Berry Coulis were born. Man, are these guys delicious.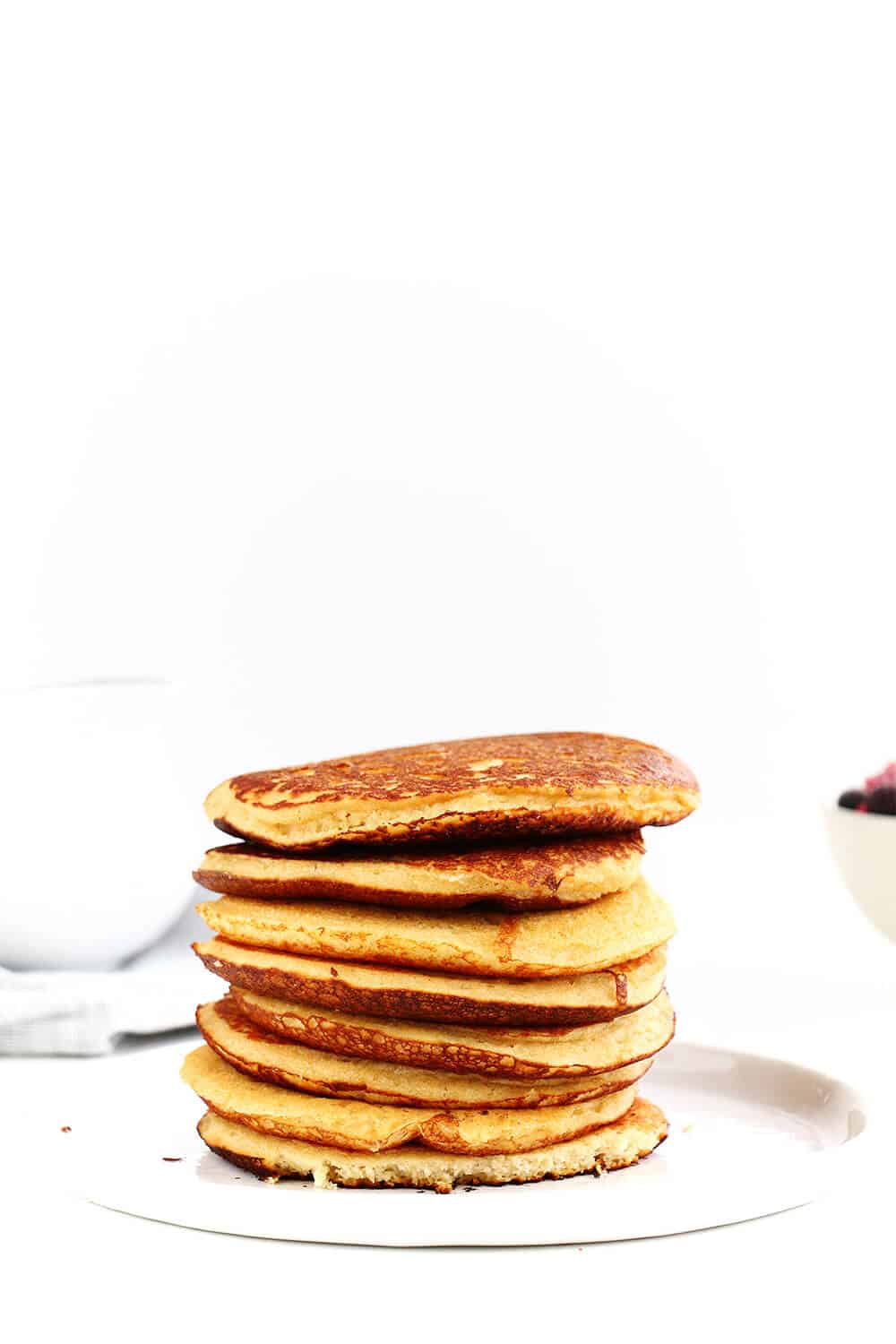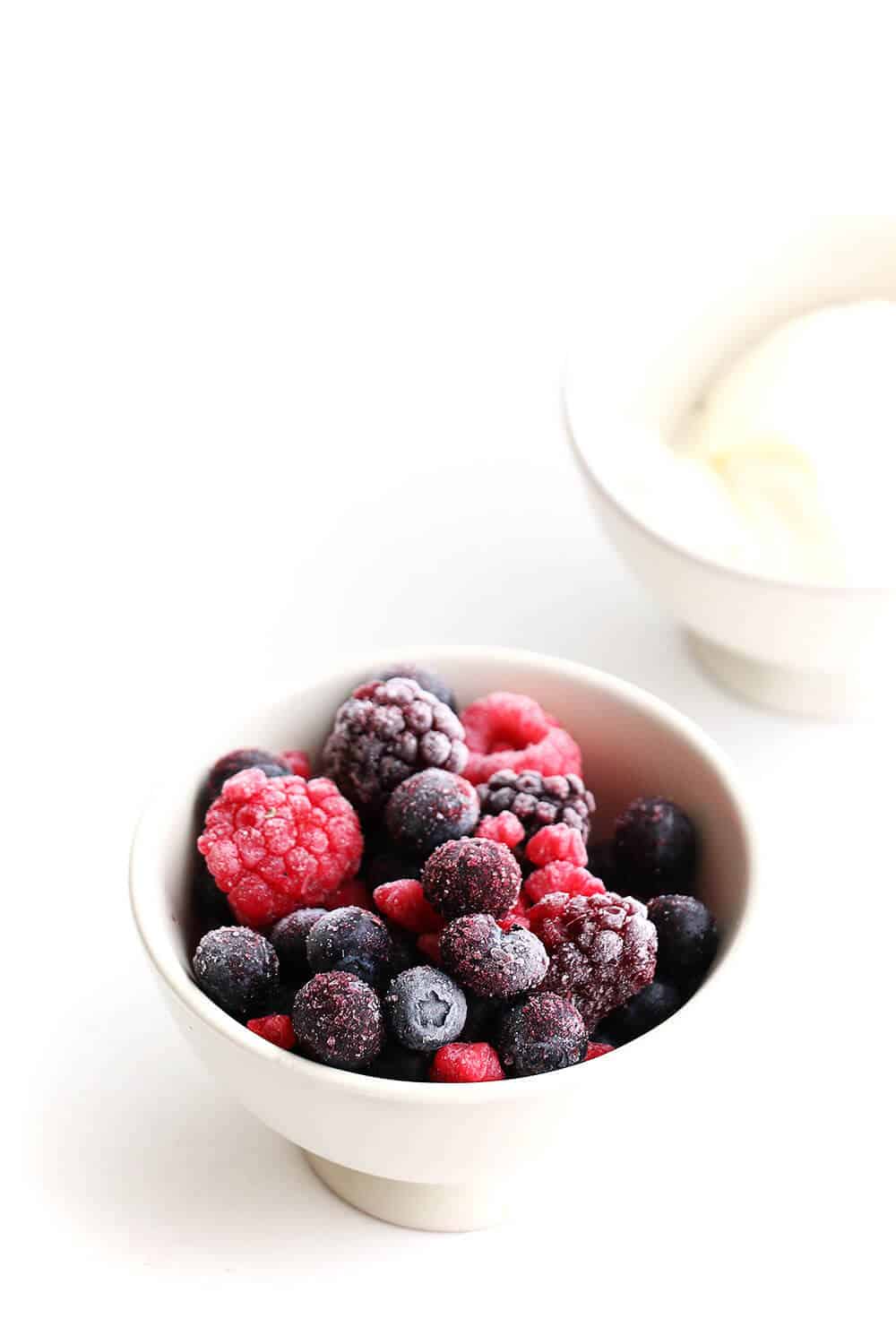 Normally healthy cookies and pancakes and things are generally not that great. If I'm totally honest, most taste a little more like cardboard than anything else. BUT, these babies right here are amazing. They are fluffy, they are filling and simply put, they are YUMMY!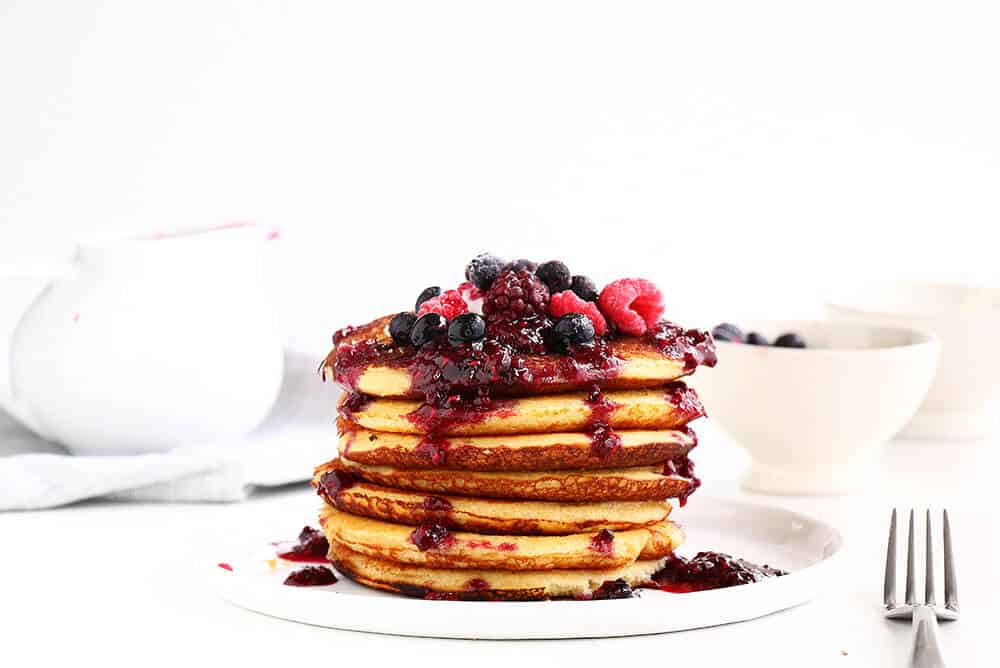 I like making a whole batch of these and then freezing them in little plastic bags. That way I can eat pancakes for breakfast everyday without any effort. I simply take them out of the freezer and pop them into the microwave for a few seconds and there you have it. I then top them with some delicious yogurt and finally that yummy berry coulis.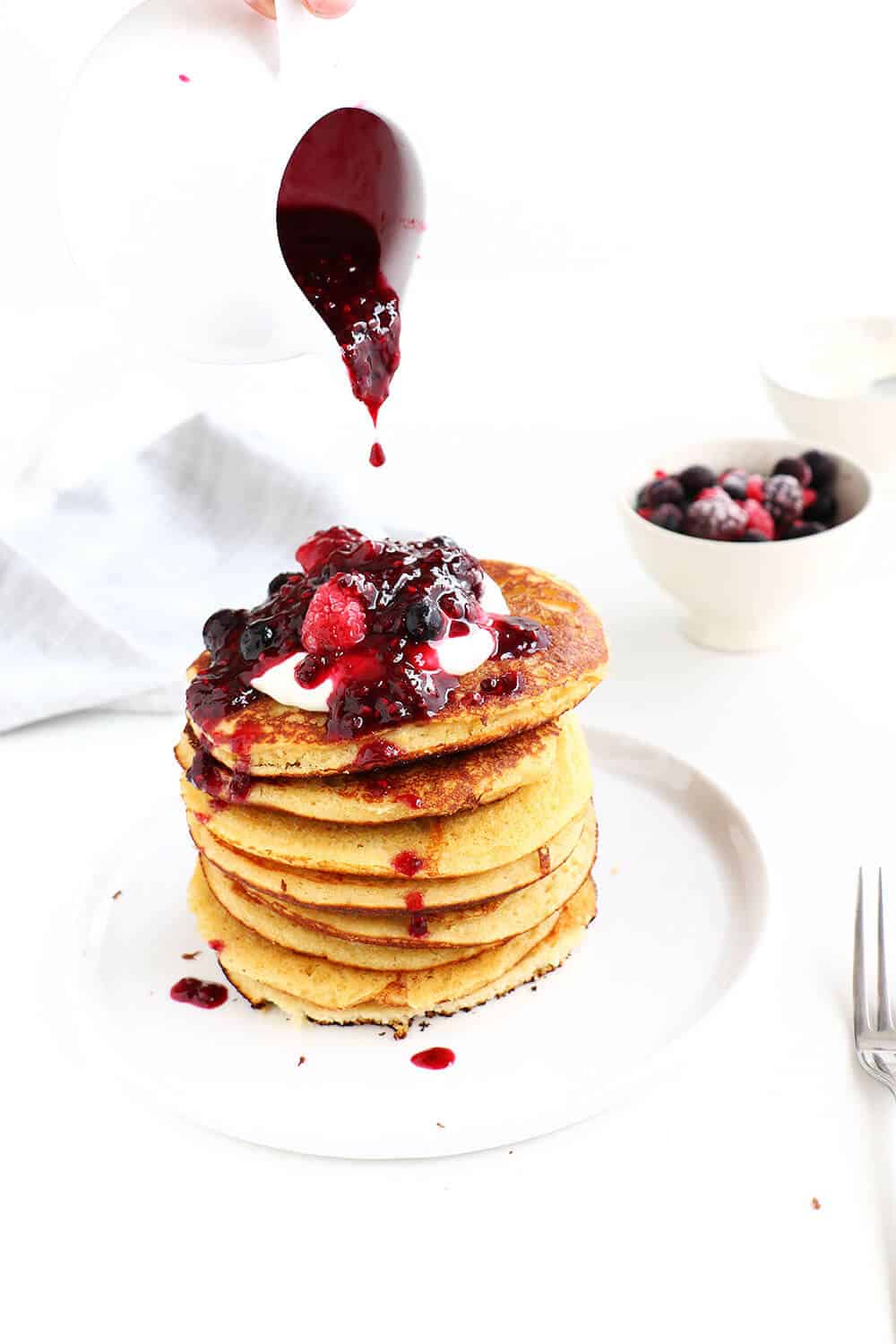 The berry coulis is one of those things that once you've made it; you're probably going to want to pour over it everything. It is so easy to make and is so incredibly delicious. All you do is place some berries in a pot (I used frozen berries), add a little water and some sugar or sweetener and then let it simmer. After about 10 minutes you have the most amazing berry coulis that pretty much goes with everything.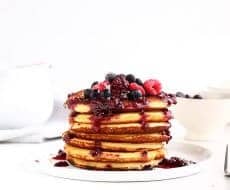 Gluten Free Pancakes with Berry Coulis
Ingredients:
!For the Pancakes:
1 1/2 Cups Gluten Free Oat Flour
1/4 Cup Sugar/Sweetener
2 Eggs
4 Tbsp Butter (melted)
1 1/2 Cups Milk (add a little extra if your batter is too thick)
3 1/2 tsp Baking Powder
1 tsp Vanilla
Pinch of Salt
A little oil for frying
!For the Berry Coulis:
1 Cup Berries (fresh or frozen)
1/4 Cup Water
2 Tbsp Sugar/Sweetener
Directions:
!For the Pancakes:
Whisk together the eggs, sugar,salt, vanilla and milk.
Add in the remaining ingredients and mix until smooth.
Put a little oil (about a teaspoon) into your pan over medium to low heat and allow the oil to heat up slightly.
Then place a dollop of the batter (about a tablespoon) into the pan and allow it to cook slowly. Fry the pancakes one at a time for about 2min on each side or until they are golden brown.
!For the Berry Coulis:
Place all the ingredients into a small saucepan over medium heat.
Allow the mixture to simmer for about 10-15min or until the berries are soft and juicy.
Serve the pancakes with a little yoghurt and the berry coulis.
All images and text ©

Thanks, Jane!
If you love this healthy, delicious breakfast, you'll love these recipes too!