Jump to Recipe⌄
Peanut Butter Overnight Oats
Peanut Butter Overnight Oats – a delicious quick and easy healthy breakfast. The perfect on the go breakfast that will keep you powered up throughout the day.
Hi, it's Jane from Baking-Ginger. Today I am sharing one of my new breakfast obsessions, overnight oats. I am a total breakfast addict, but it can get so boring so quickly.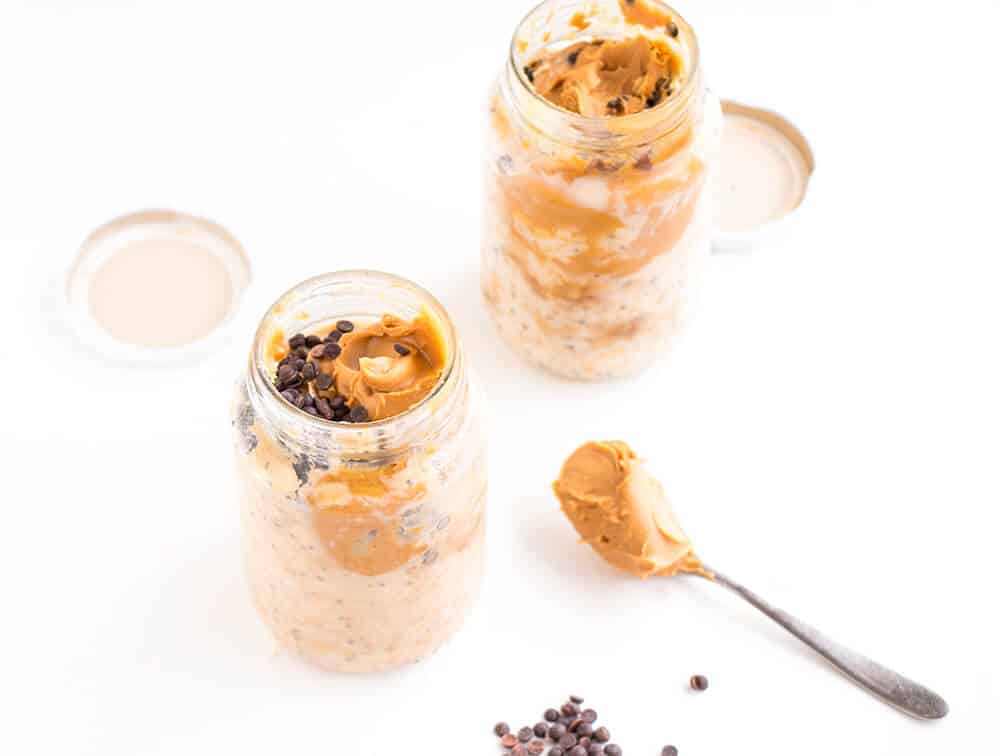 After eating plain old oatmeal every day for weeks on end, one does tend to get a little sick and tired of it. But at the same time, you need something that is healthy, and quick and easy to make because nobody has time in the mornings right? And so I have discovered the beauty that is overnight oats. These Peanut Butter Overnight Oats in particular.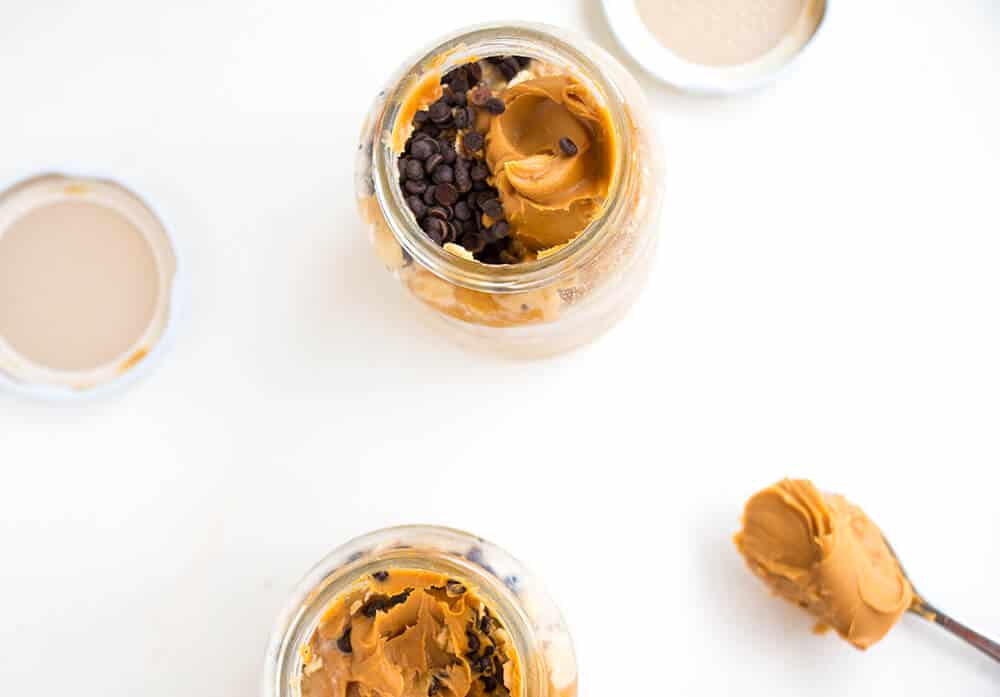 They are so easy to make, all you have to do is mix all the ingredients together, pour it into a glass or jar, pop it into the fridge and bam! That's all it takes. The next morning your breakfast is there waiting for you in all its peanut buttery glory. I often make a few of them so that I have two or three days worth of breakfast. That's at least one meal of the day done and dusted and I don't have to stress about making something healthy and delicious every morning.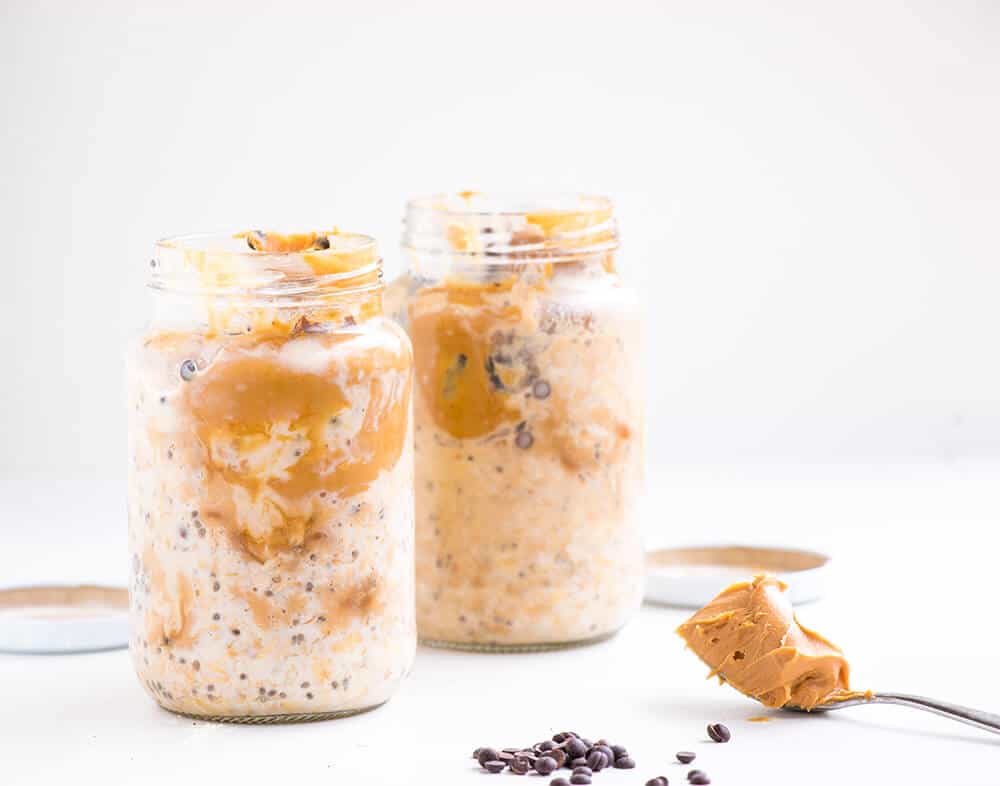 This Peanut Butter Overnight Oats recipe is pretty much one of the most delicious healthy breakfast recipes that I have had in a while. It's probably because it contains peanut butter and chocolate chips. I mean who wouldn't love peanut butter and chocolate for breakfast right? Plus, it is packed with protein, fibre and antioxidants. You can easily switch it up a bit, add some nuts, swop out the peanut butter for almond butter or add a few strawberries. Either way it is always delicious and easy. Pretty much thee most perfect breakfast.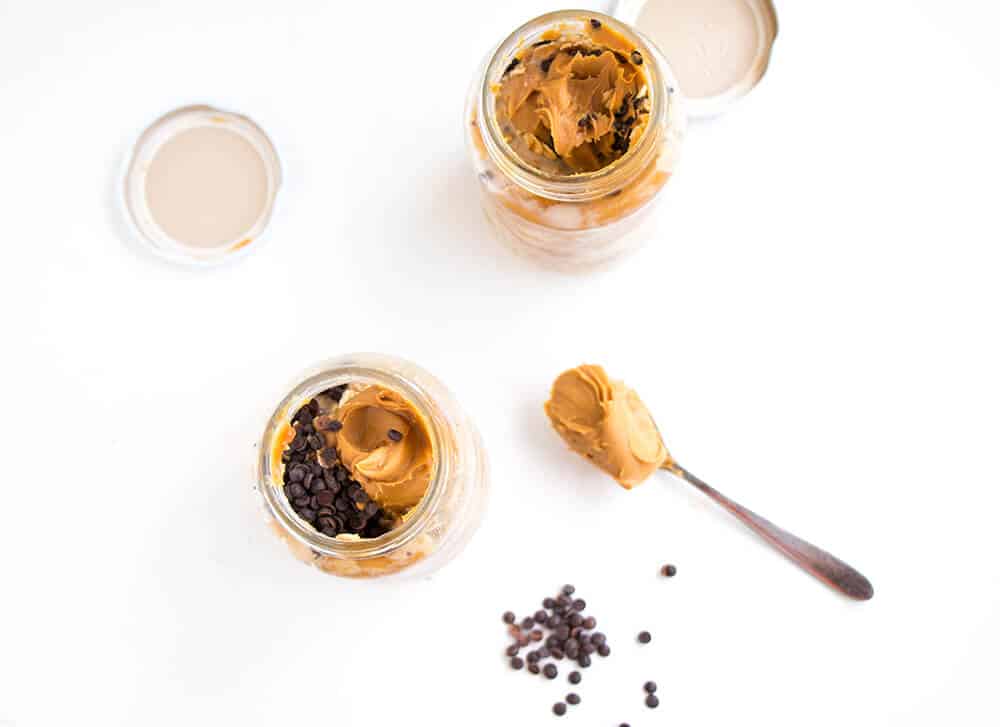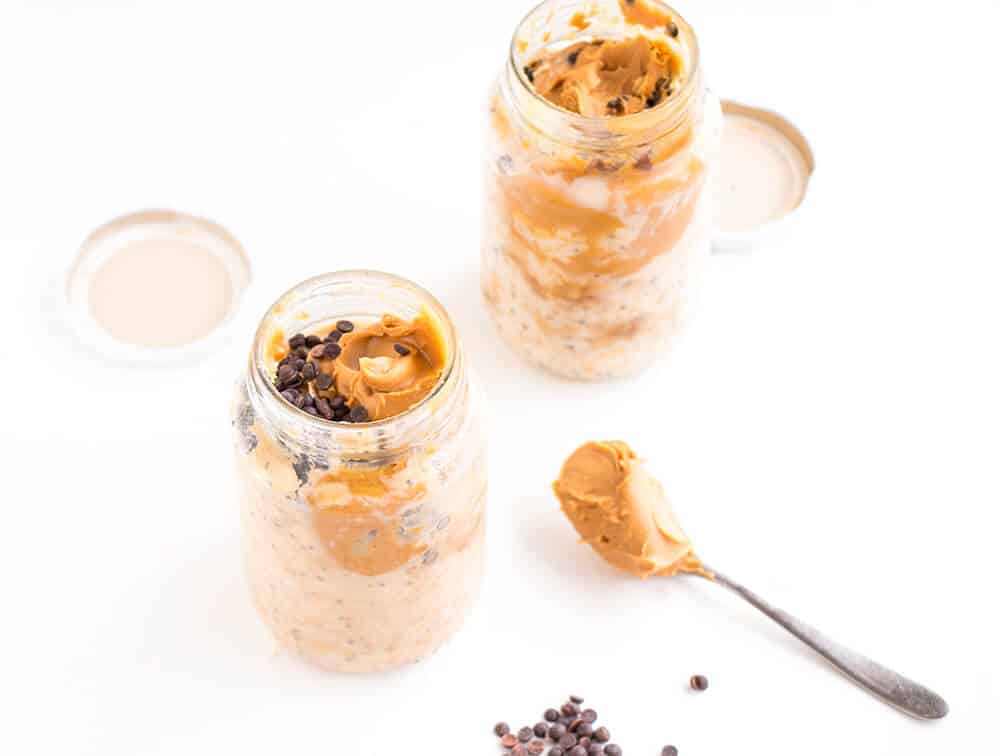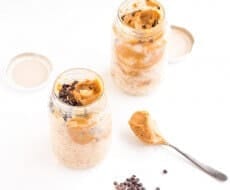 Peanut Butter Overnight Oats
Ingredients:
1 1/2 Cups Rolled Oats (gluten-free)
2 tsp Chia Seeds
2 Cups Almond Milk
2 Tbsp Sugar/Sweetener
1/4 Cup Dark Chocolate Chips
2 Tbsp Peanut Butter
Directions:
Mix all the ingredients together in a bowl
Pour into jars or glasses, closing the jars or covering the glasses with plastic wrap.
Place in the fridge overnight.
The next morning top with extra peanut butter, almond milk and chocolate chips if desired.
All images and text ©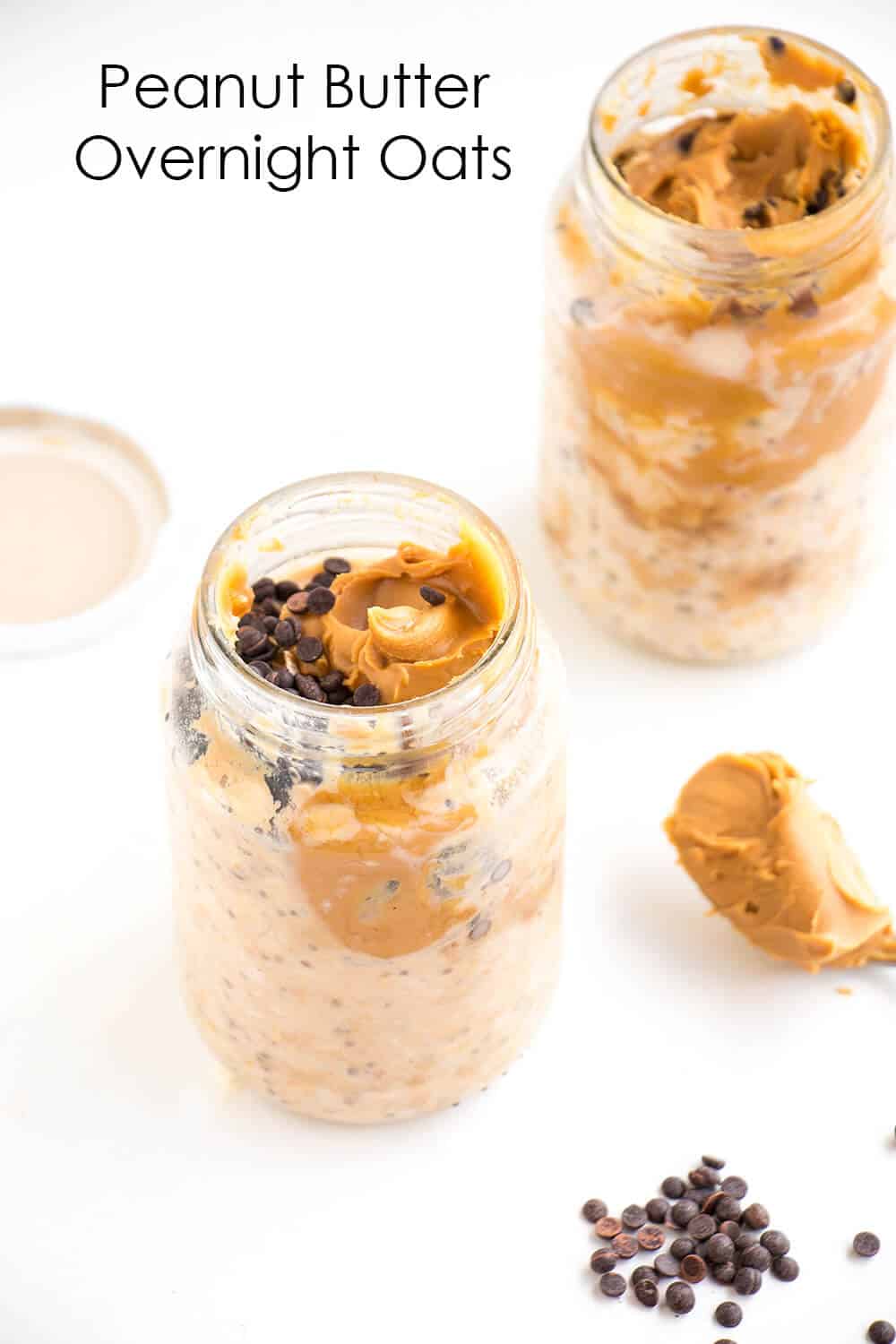 Thanks, Jane!
If you love this easy and delicious breakfast recipe, you'll like these too!